Madeline Sinderberry taking on the world at the Youth Olympic Games
Redleaf Equestrian
Australia's sole equestrian representative Madeline Sinderberry (Condoblin, NSW) and David Cameron her Chef d'Equipe are on their way to Buenos Aires for the 2018 Youth Olympic Games (YOG).
Sinderberry said she was "so excited" when Equestrian Australia told her they were nominating her for Jumping after the Australian selection camp. "I felt a big rush of pride that the many years of training and competing had resulted in me being chosen to represent Australia at the YOG," the 17-year-old said. "I already knew about the YOG from the two previous representatives, Tom McDermott and Jake Hunter. They are both riders that I really respect, so to be following in their footsteps is an amazing feeling."
Advertisement

Talents from 30 nations from across the world have been selected to travel to the world's largest multi-sport youth event in Buenos Aires, Argentina next month. Amongst these, our own Madeline Sinderberry.
Through her continued good form over and her performance at the Equestrian Australia Youth Olympic Games Selection Camp, Sinderberry has well and truly earned her position as the Australian representative at these games.
In an exciting development for equestrian, and to highlight the sport's global growth, more than a third of the nations represented will be taking part in equestrian at the Youth Olympic Games (YOG) for the first time. Every equestrian athlete at the YOG will have the challenge of competing on borrowed horses, which is a major test of earned trust and combined courage.
The athletes will be introduced to their horses, which have been carefully selected by a group of experts in the months running into the Games, for the very first time on 4 October, just four days before the equestrian events start on October 8.
Advertisement

All athletes will then compete in the Team competition – with a twist – on 8-9 October followed by the Individual competitions on 12-13 October.
The YOG Equestrian events will be held at the historic Club Hipico Argentino, founded in 1909, and nestled in the Buenos Aires' Green Park district, famous for its forest and lakes.
The YOG Equestrian events will see 30 athletes from 30 nations compete: Argentina, Australia, Belgium, Bolivia, Brazil, Egypt, Great Britain, Haiti, Honduras, Hong Kong, Hungary, Italy, Iran, Iraq, Jordan, Mauritius, Mexico, Netherlands, New Zealand, Panama, Paraguay, Qatar, South Africa, Syria, United Arab Emirates, United States of America, Uzbekistan, Venezuela, Zambia and Zimbabwe.
We look forward to following Madi over the next week and wish her all the best.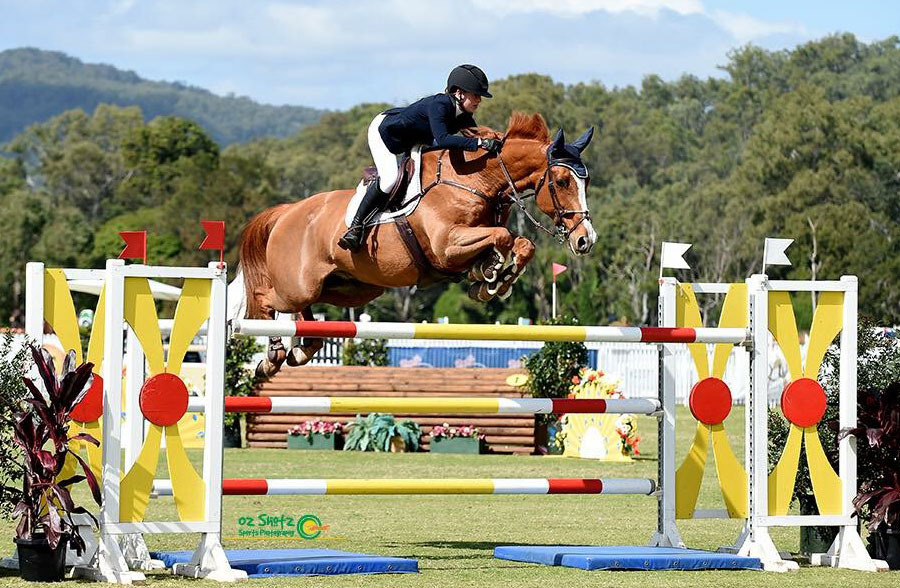 Photo Credit: Oz Shotz Sports Photography
View Comments