Maleah Lang McMahon – Australian Jumping National Rider of 2020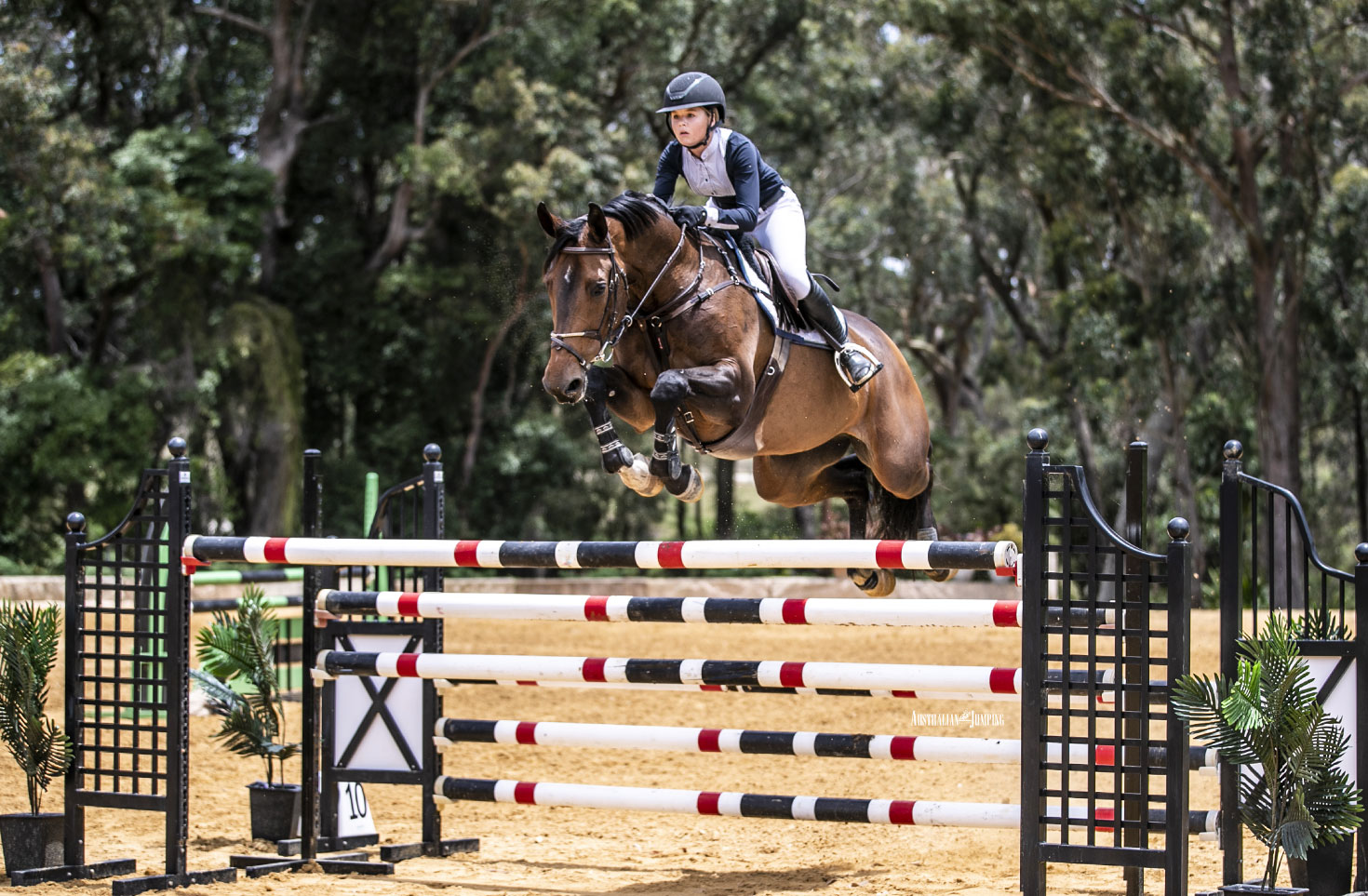 Australian Jumping
Yesterday we announced our International Rider of the Year and today, we take great pleasure in announcing the Australian Jumping 'National Rider of the 2020'.
In what was a very disrupted year of competition it was quite a challenge to work out who we thought was the rider who had stood out during 2020. With competition being suspended from March to August, we lost over half the year. However, there was one rider who, in our opinion, took her jumping forward in leaps and bounds and looks like having a very successful future in the sport.
That rider is none other than sixteen year old Maleah Lang-McMahon.
If breeding is anything to go by, Maleah certainly comes from a blue-blood pedigree. Her parents Peter and Michelle both represented Australia in Jumping, with Peter representing at the 2008 Beijing Olympics and Michelle riding internationally at WEG and World Cup events. With Peter and Michelle running the very successful Kolora Lodge near Brisbane, Maleah has grown up around horses and is certainly making the most of her upbringing.
Advertisement


For Maleah, success has been coming for a while. In 2016, she had the experience of competing in Europe at Valkenswaard with a podium finish in a CSIP class. Moving forward two years, Maleah and KS Annassi were crowned the 2018 Australian Jumping Childrens' Champions and now competing at Junior, Young Rider and Open level, her jumping career is blossoming.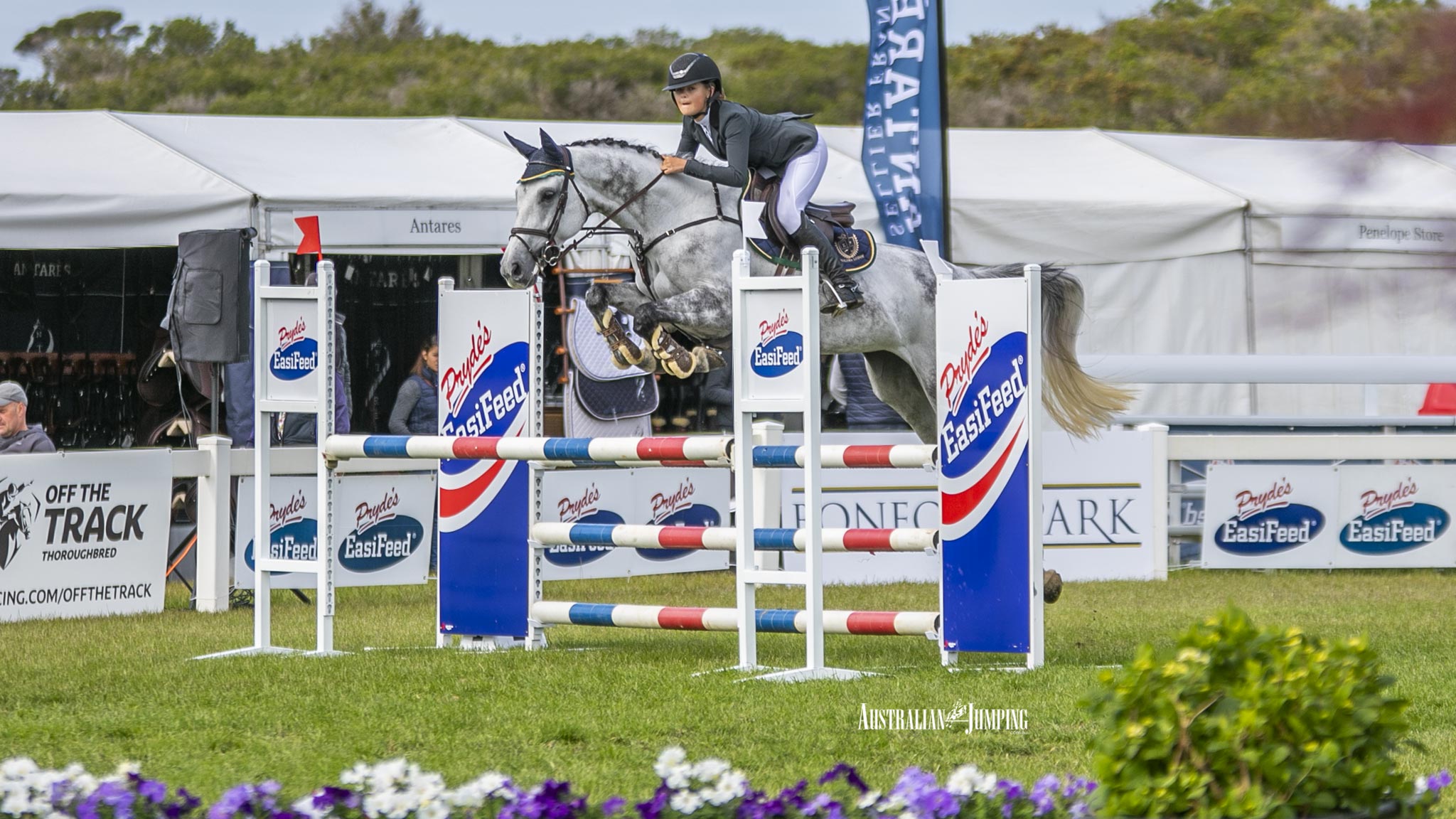 Maleah Lang-McMahon and KS Annassi – 2018 Australian Jumping Childrens' Champions
The first success in 2020 came for Maleah in March when she travelled down to the Peel River Produce Championships at Tamworth, where she took out both the Junior and Young Rider Championships. We next saw her in August at Elysian Fields, where she had a few podium placings in Open classes and a fifth in the Mini Prix over 1.30m, behind experienced riders like Olivia Hamood and her father Peter.
In September, the highlight of her visit to Gatton was a win in an open 1.25m class with Finch Farm Carlsberg, this time beating experienced riders such as Clem Smith and 2004 Athens Olympian Tim Amitrano. In October, it was the Darling Downs Championships, where she won the Junior Championship with Vakarra Champagne and appeared in the top 6 in a number of Open classes.
Advertisement

During November and December, Maleah travelled to Sydney for some competition. She was part of the YRC show in Richmond (competing in the Grand Prix) and also participated in the Stonewall Championships at Krissy Harris' property on the NSW Central Coast where she was particularly successful. After taking both first and third placings in an Open 1.20m class, she came out on Vakarra Champagne to win the 1.25m Speed Championship. Finally, with PSS Chantilly, Maleah was equal second with Olivia Hamood in the Open Grand Prix, only pipped for the win by James Arkins.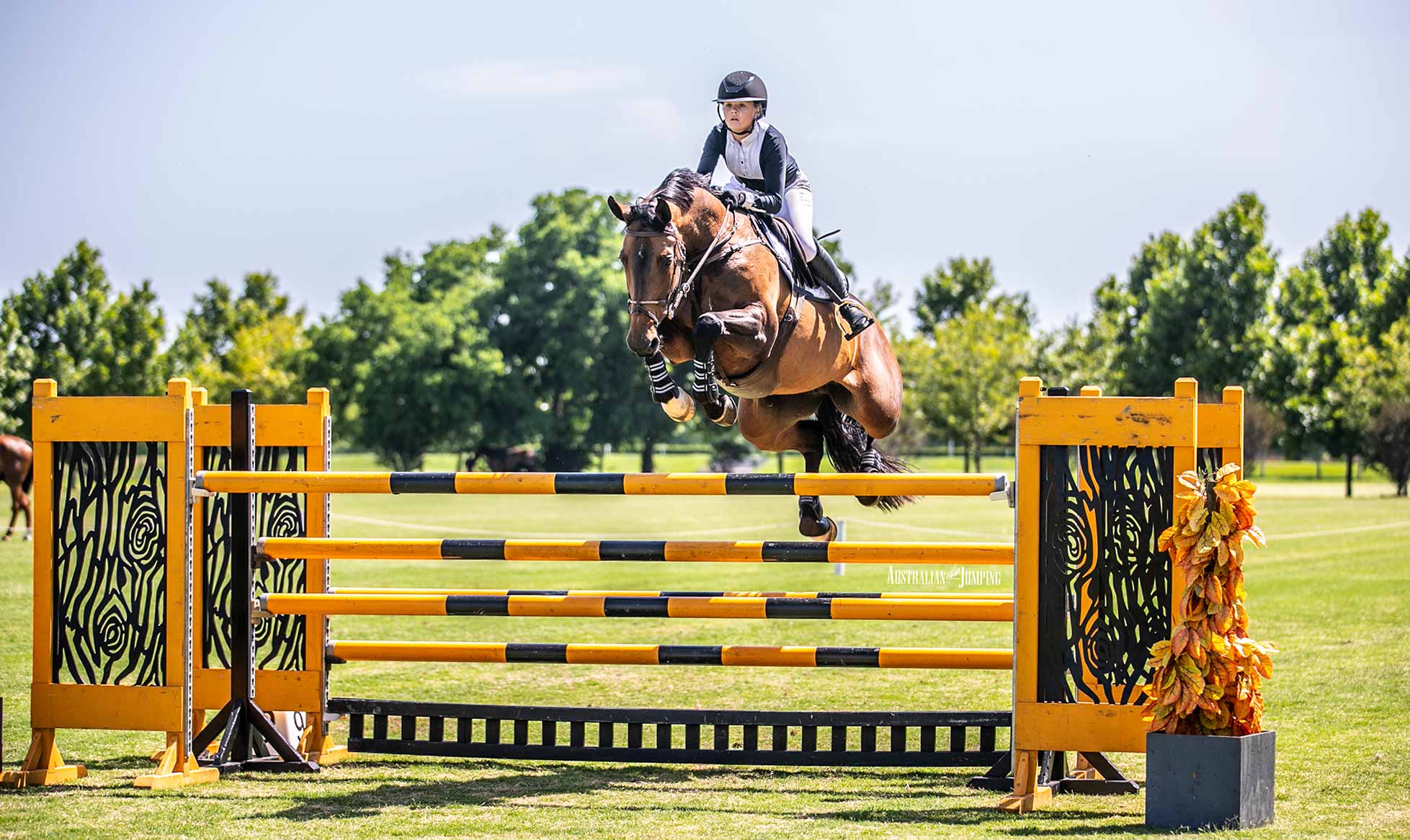 Maleah Lang-McMahon and PSS Chantilly in the Grand Prix at the YRC Show in Richmond NSW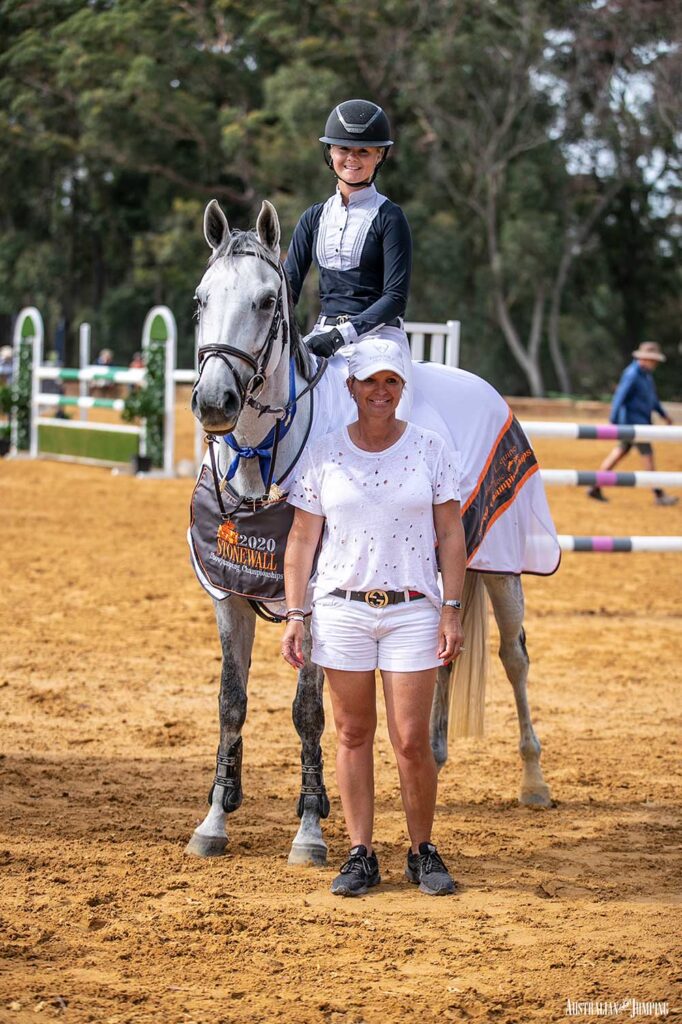 Maleah Lang-McMahon and Vakarra Champagne with Michelle Lang-McMahon at Stonewall Equestrian.
With so many fantastic results for the year, many in Open class high quality events, Maleah's year was a successful one and we understand that there is a good chance we will see her next year competing in the Australian Jumping Teams League (AJTL).
However, being named the Australian Jumping National Rider of the Year is not the only recognition this young lady has been awarded throughout the year. In October, Maleah was a Sport Australia Hall of Fame (SAHOF) Scholarship recipient. The Sport Australia Hall of Fame Scholarship & Mentoring Program was created to assist the next generation of young elite Australian athletes to achieve their potential in both sport and life. The scholarship program is open each year to Australian athletes under the age of 21 and is one of the country's most prestigious bursaries for young athletes. In response to the award Maleah says, "It is a great honour to be recognised by the SAHOF. As an aspiring elite athlete I believe initiatives such as the SAHOF along with their mentoring program will be a vital tool for any young athlete, and I hope to be able to use this to further my sporting career and gain more recognition as an equestrian athlete for both myself and my sport".
With determination, dedication and talent well beyond her years, the star which is Maleah Lang-McMahon looks like it will shine brightly on the stage of world Jumping for many years to come.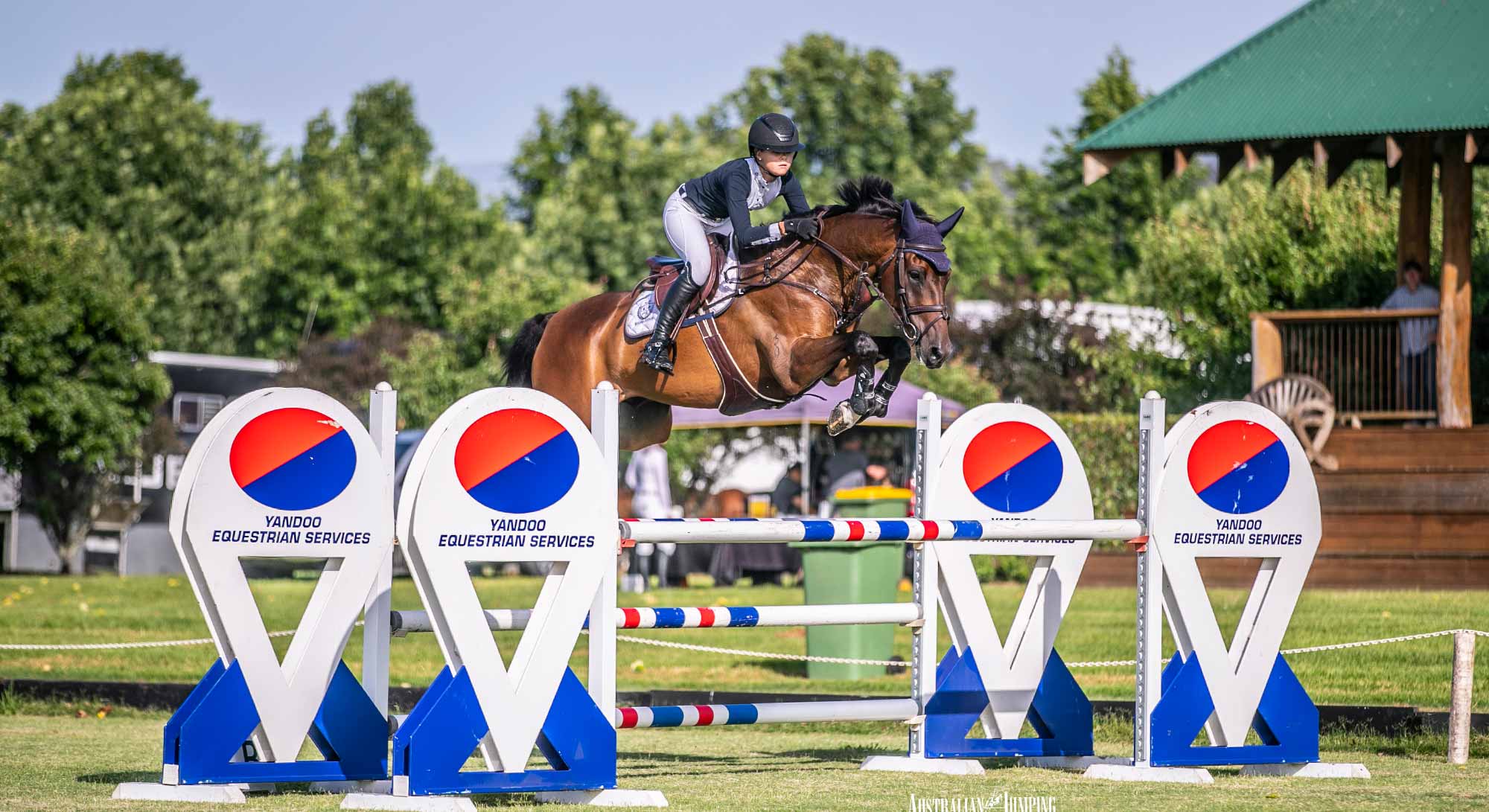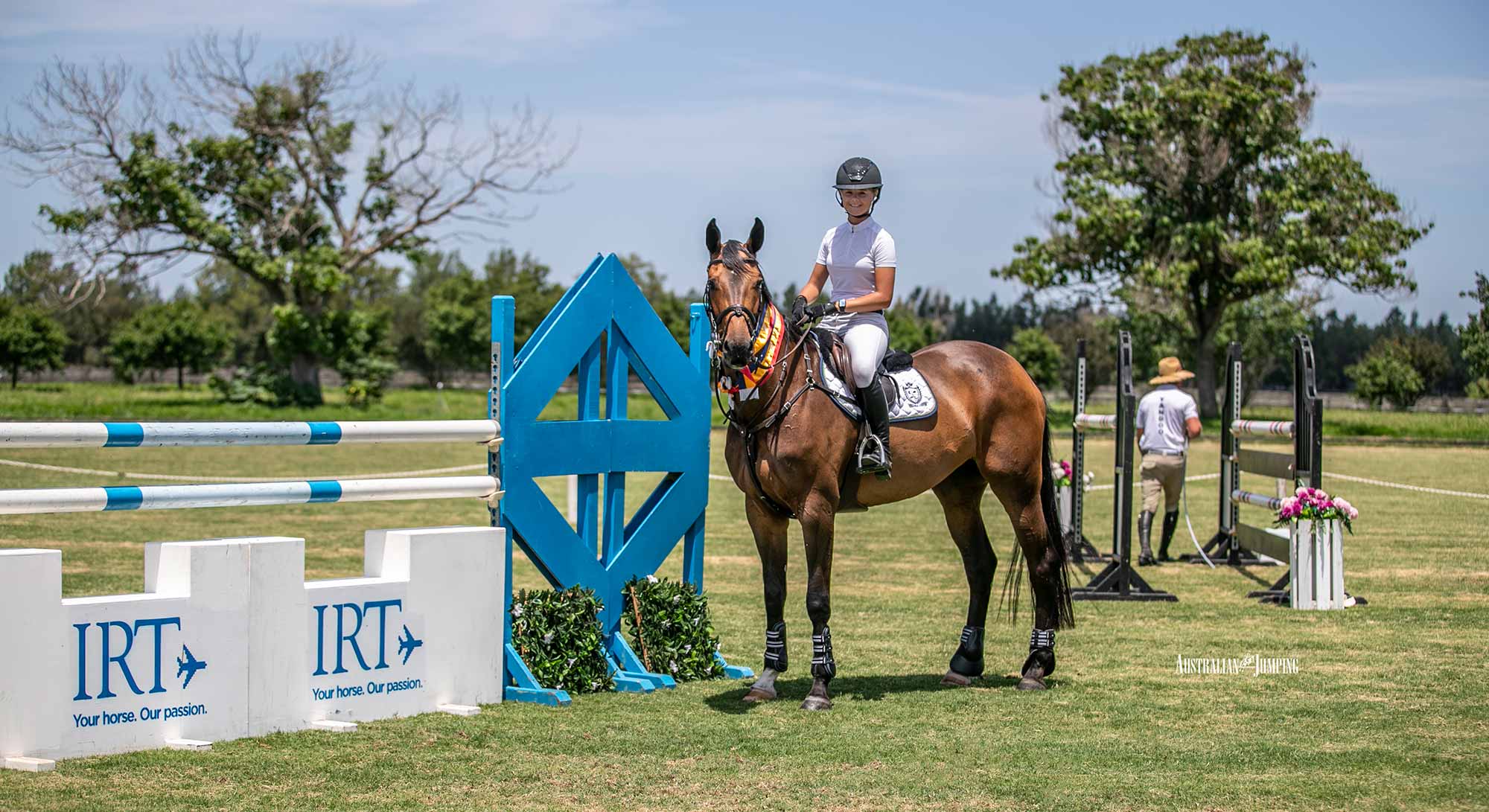 View Comments