Melbourne Royal World Cup Qualifier – Tim's Tips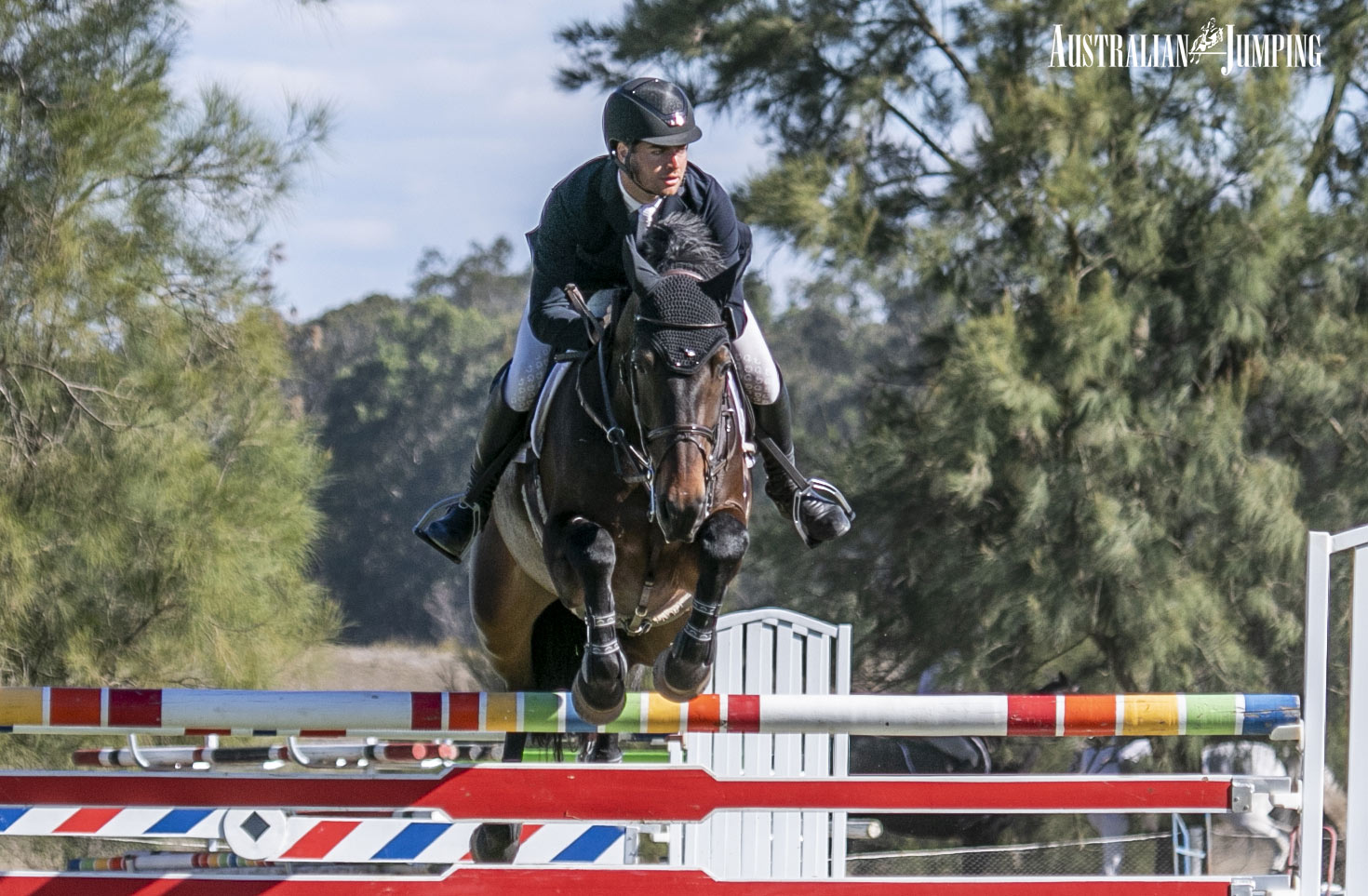 Australian Jumping
Source: Equestrian Australia
Well hasn't jumping in Australia grown about 10ft in the last week, I don't think there's an Aussie showjumper who isn't walking around proud as punch of our WEG boys and their 6th place finish in the team's section. That said with WEG in the rear view mirror and Tokyo now the goal we turn back to this year's World Cup League to see who's the best of our domestic riders for 2018.
Melbourne Royal show has worked with passionate player Brett Hickey at the helm to be now seen as one of the must attend royal shows, I've been lucky enough to be here commentating the jumping this year and let me tell you there hasn't been a class that hasn't had us all on the edge of our seats from start to finish. Tomorrow afternoon it'll be World Cup time for the 4th leg of the 2018 series. So who do we need to keep an eye on:
Tom McDermott would have to be the top pick. This boy is a class act, his 2 mares, Diamont (Diamant De Semilly x Caletto I) (pictured above) and Elegance De La Charmille (Clinton x Landwind), have been on song here this week, my pick of his 2 is the younger mare Elegance De La Charmille, she won the Prince of Wales Cup, she's quick, has a sensational jump and has the guy we've dubbed "a freak on a horse" riding her.
Advertisement

Aaron Hadlow is certainly again knocking on the door, he won in Gatton, he didn't travel to Adelaide, rather wanting to keep his beautiful mare Vahlinvader (Valhalla 3 x Brilliant Invader) fresh for the upcoming busy show run. Hasn't done a huge amount here at Melbourne, but with similar conditions to Gatton, a big open track with great footing, this mare can go and win her 2nd World Cup.
Brook Dobbin has been working away with his team and what a team it is now, Carrado MVNZ (Cassini II x Corrado) has recently been gelded and I think we can all agree it's made a world of difference for this horse, he's more focused and getting the job done. He looked the part to finish 4th in Adelaide, he had an unlucky 4 faults in the Prince of Wales Cup on Sunday afternoon and you'd be crazy to not think he could be in the top 3 here in Melbourne.
My wild card for this week is the young gun, Madeline Sinderberry, she'll be having her 1st World Cup start here in Melbourne, let's not forget she's only 17 years old. She rides with experience and wisdom well beyond her years and has made her mark as another freak on a horse. She is stepping out on Oaks Kosmo (Asb Conquistador x Jalisco B), a full brother to Yandoo Oaks Constellation of Winning/Kermonds, who jumped amazingly at WEG. Maddie is also off to the Youth Olympics next month to represent Australia in Equestrian, is there anything this kid can't do? Her coach Dave Cameron says she is ready to start and will certainly not be out there to make up the numbers but rather jump 2 competitive rounds.
Advertisement

Finally I like to look at a breeder or owner, this week I thought it was time to shine the limelight on the Embrook stables team. Letitia, Kerry, Brooke and Emma Langbecker are passionate about horses. Letitia's father Kevin has always had an eye for a horse, he's passed this onto the next 2 generations and it's paying dividends in bucket loads at the moment. Brooke will canter into the arena on the sensational sire Quintago 1 (Quidam De Revel x Quidam De Revel). Quinny and Brooke were one of only two riders to jump double clean in the Prince of Wales Cup, she has been knocking on the door to win her first World Cup. I'll certainly be cheering her on and hoping tomorrow is her day.
Gavin Chester is the course designer, he is one of our best at present, he gets it from a riders' point of view. I asked him for his thoughts on the World Cup and he said "I'm going to build a big open inviting course and confident we'll see a few clear rounds"
Make sure you get down to the Herald Sun Arena to watch all the action from 3pm tomorrow afternoon (25/09/18). Can't get here? Well we've got the live stream link HERE.
View Comments