Morgan Daniel and Aladino – 2018 Australian Amateur Jumping Champions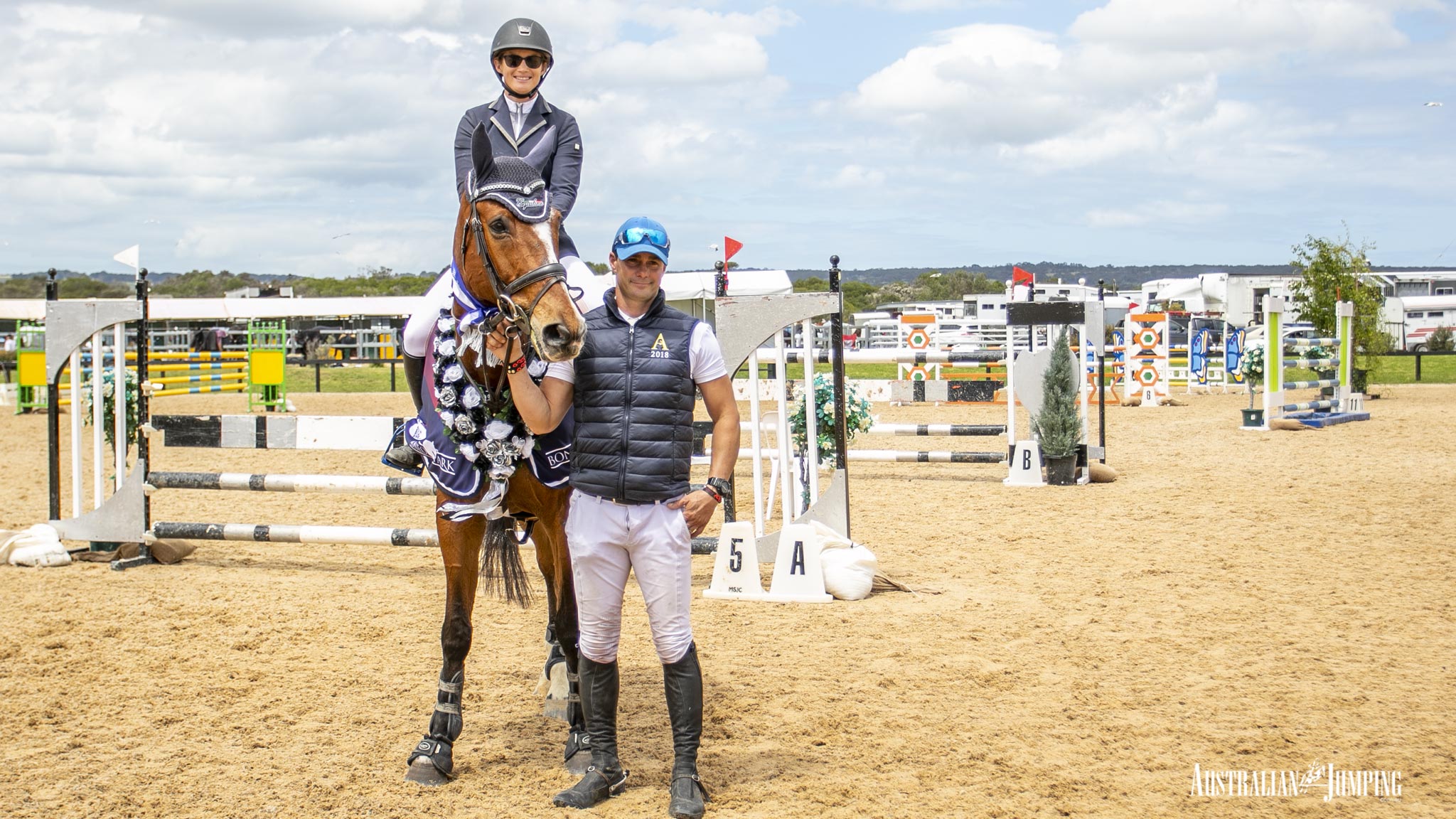 Australian Jumping
The final of the Baillieu Vineyard Australian Amateur Championship was held this afternoon on Ring 2 at Boneo Park Equestrian Centre.
Two preliminary rounds were held over the preceding days to determine rankings going into the final. Having won both of the preliminary rounds, Queensland rider Morgan Daniel and the gelding Aladino, would have felt confident going into the final, however, very close finishes in the preliminaries meant that any number of combinations could win the championship without surprising.
A total of 33 combinations entered this class with 16 of them recording clear rounds, the fastest of which was Eva Rasmussen and the mare Devil Wears Prada.
Advertisement

Third out in the jump off, Cindy Morrison and Noblewood Park Lucinda, were the first combination to record a clear round in 47.88 seconds, to provisionally sit atop the leaderboard. This was a position she held only briefly, as, two combinations later, NSW rider Taylor Robertson and Along Came Wednesday went clear, almost 3 seconds faster.
Less than a handful of combinations later, Stephanie Davies and Checkin Charlie set a new benchmark, by sizzling around the course, clear, in 40.86 seconds, thereby setting a real challenge for the rest of the field to come. Davies looked like she had the title within her grasp as one by one, the next seven combinations were unable to match her performance. The crowd waited with great anticipation as the winner of both preliminary rounds came out last in the jump off, to try and win the title. And win it, they did! Queenslander Morgan Daniel and her gelding Aladino sped around the course clear, to eclipse Davies' time by just 0.04 of a second and therefore be crowned the Australian Amateur Jumping Champion for 2018. A well deserved honour given her dominance over the field for the duration of the championship.
Advertisement

The Baillieu Vineyard Australian Amateur Championship Final, top ten placings were:
| | | | |
| --- | --- | --- | --- |
|   | RIDER | HORSE | PRIZE |
| 1st | Morgan Daniel | Aladino | $400 |
| 2nd | Stephanie Davies | Checkin Charlie | $300 |
| 3rd | Kelly Lees | Ohio Silver | $220 |
| 4th | Taylor Robertson | Along Came Wednesday | $200 |
| 5th | Kristy Haworth | Cobble Stone | $165 |
| 6th | Cindy Morrison | Noblewood Park Lucinda | $110 |
| 7th | Melanie Heygate | Pacific Odyssey | $75 |
| 8th | Tammy Goff | Southern Alabama | $75 |
| 9th | Eva Rasmussen | Devil Wears Prada | $50 |
| 10th | Cassie Fitzgerald | Dutch Ludwig | $50 |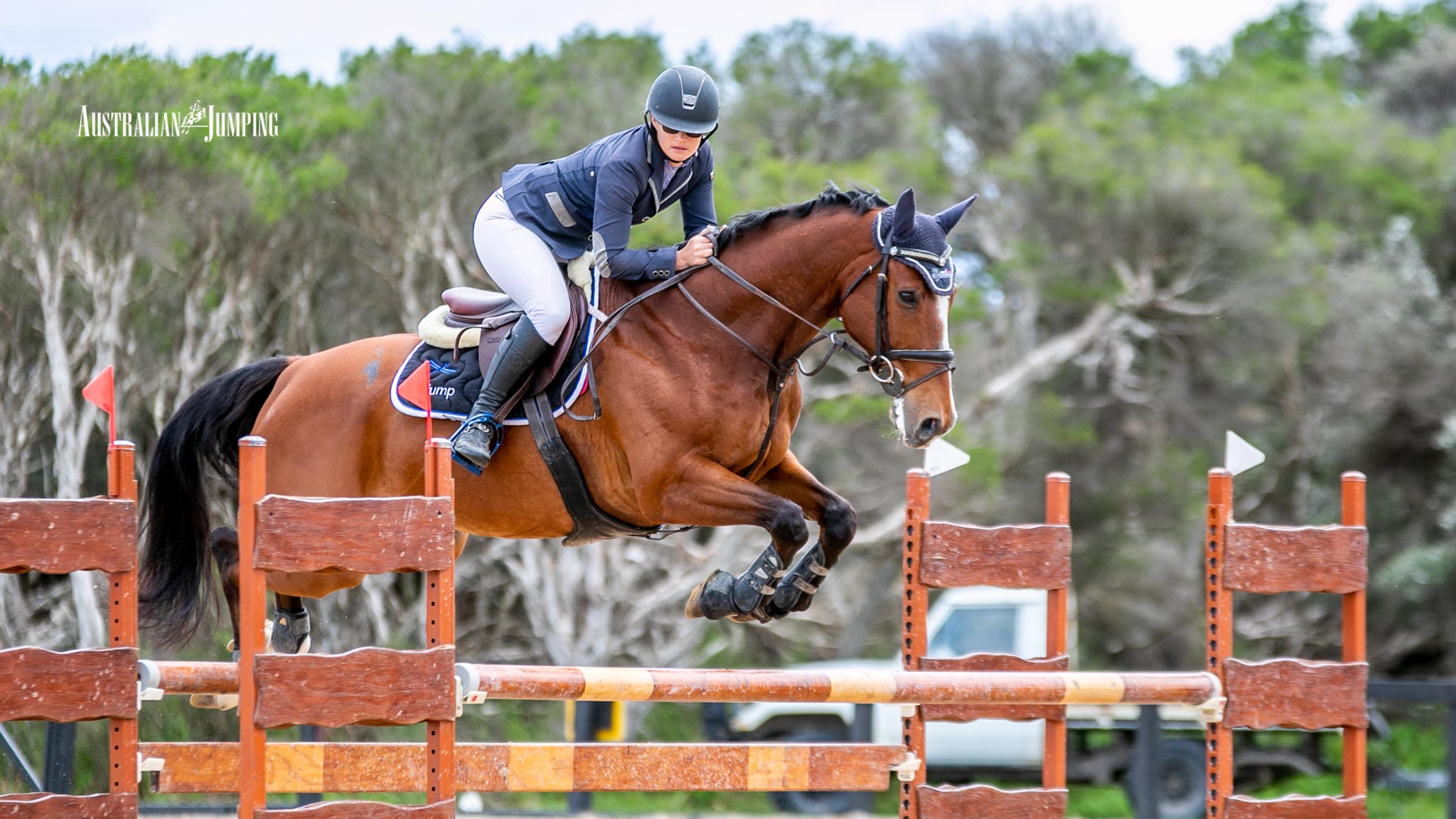 Morgan Daniel and Aladino
View Comments