New equestrian podcast hosted by elite riders set for global launch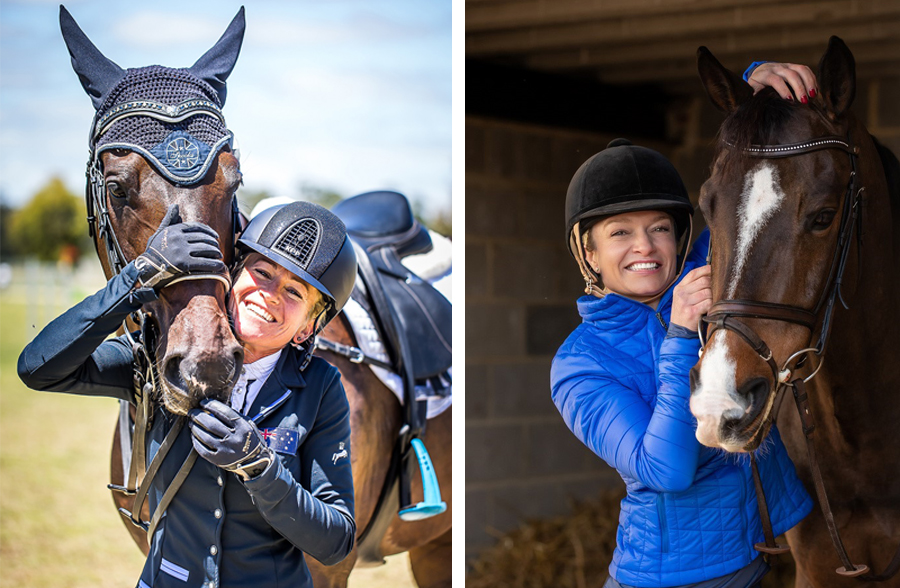 The Equestrian Experience
Co-hosts Amanda Ross (Australian Eventer, Olympian) and Rebecca "Bex" Mason (British International Grand Prix Showjumper) today announced the launch of their new podcast series, THE EQUESTRIAN EXPERIENCE PODCAST. 
In a world where knowledge is the key to success, THE EQUESTRIAN EXPERIENCE PODCAST series is designed to provide access to the combined experience of successful equestrians, experts and brands. Through insightful interviews with their peers, equine professionals and the equestrian trade, Amanda and Bex bring to life their own candid experiences about what they've tried, so that you don't have to. 
Advertisement


Appealing to a global audience, this all-access series kicks off the first episode with the two co-hosts discussing how they got into the sport, their enduring equestrian passion, the highs and lows of their careers and the differences between Northern and Southern Hemisphere competitions. 
Bex explained the podcast was created after connecting with Amanda and realising the riders shared similar experiences despite training and competing on opposite sides of the globe. 
"I've been there – and I'm still there! As riders, we know that it's a never ending journey to fit all of the puzzle pieces into our position, training, competition, education and even daily horse care and stable management," Bex said. 
"Thankfully I have access to amazing coaches, brands and professionals on hand to get real answers from when I need them the most. It's the power of this access that we want to share with you, as well as what we've learned from many years of trial and error to ensure you and your horse can have a fantastic Equestrian Experience – whatever your goals may be!" 
Early listeners have described the first episode as "eavesdropping into a private, no off-limits chat between two professional equestrians". The frank conversation will become a hallmark of the series as Amanda and Bex explore different equestrian disciplines, share techniques they and their peers use and openly discuss what they think of products, events, training styles and more. 
Amanda Ross said launching a podcast during a world pandemic seemed like an inspirational way to bring the equestrian community together at a time where their normal training and competition schedules may be interrupted. She said she was excited by the possibilities of reaching more riders than she could by coaching alone. 
"Throughout my career, I've had a keen interest in rider fitness and well-being as a key tool to performance," she said. 
"I can personally attest that at the top of the sport, from time to time we all deal with self-doubt, despite our achievements. I hope that by talking openly with our peers and key professionals at the top of their industries and sharing our personal experiences, hints, tips and pitfalls we can help riders world-wide to have the confidence to tackle their next goal with conviction and unlock the power to an even more amazing Equestrian Experience." 
Upcoming guests include their elite riding peers, vets and local equine professionals, experts from their preferred brands and even event photographers with their tips on how to take great photos at home. 
Subscribe now to unlock and bring to life your own Equestrian Experience. 
BONUS: The podcast offers regular giveaways! To enter, simply visit the podcast website www.theequestrianexperiencepodcast.com. 
Watch, listen and subscribe to THE EQUESTRIAN EXPERIENCE podcast, on YouTube, Apple Podcasts, Spotify or wherever you listen to podcasts. 
Advertisement


View Comments