New Heights for Jumping at EQUITANA Melbourne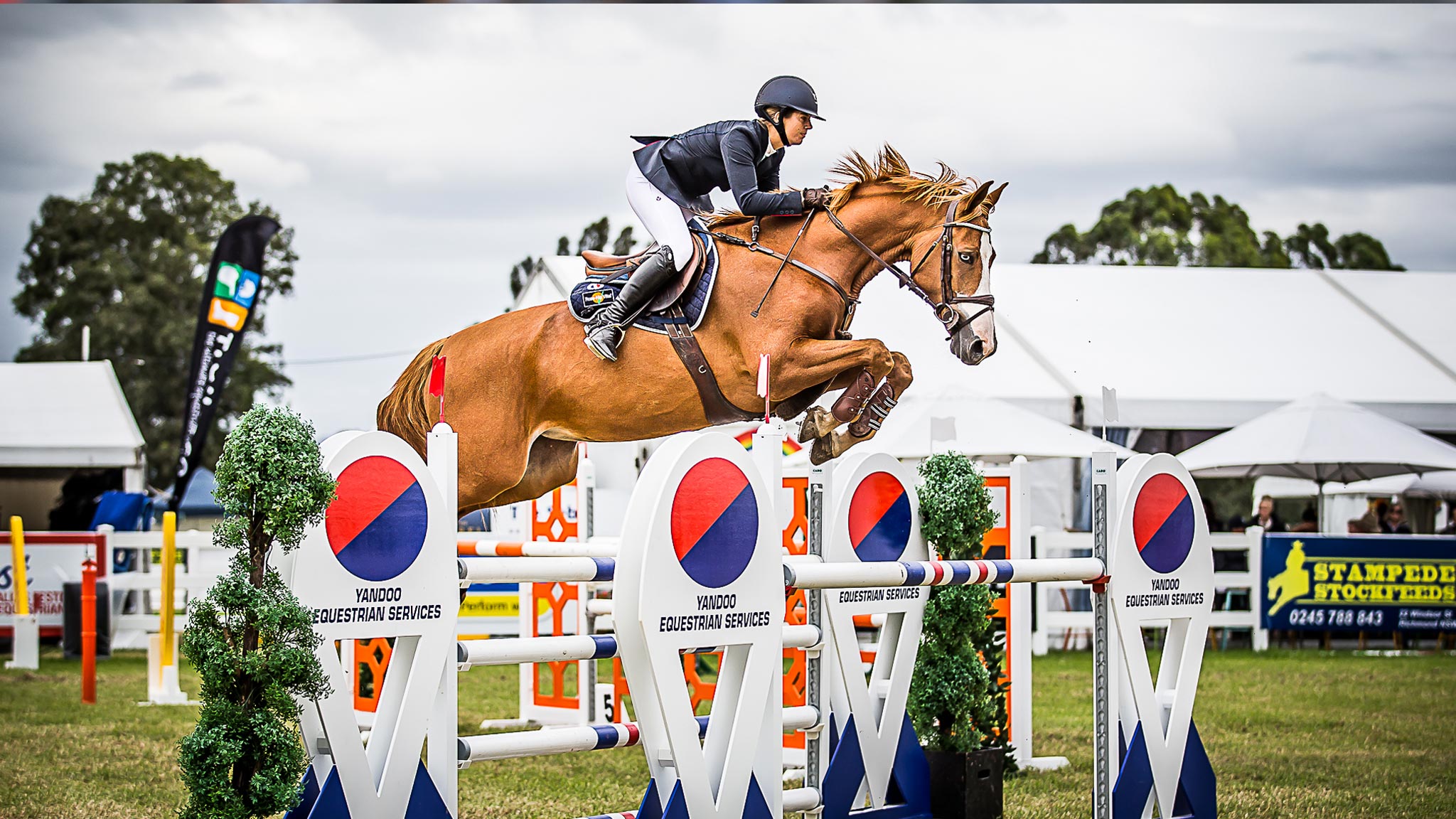 Stephen Mowbray
Above: Gabi Kuna, riding Flaire will be one of the competing combinations
Australian jumping heads to a whole new level this week with EQUITANA Melbourne offering a $130,000 prize purse for Friday afternoon's Grand Prix.
Forty-four combinations from across Australasia are heading to the Melbourne Showgrounds chasing the highest prize money offered in Australia.
Showjumping director Kevin Hansen is looking forward to seeing just who will come out top dog in a star-studded field including Tom McDermott, Royal Melbourne World Cup winner Jasmine Dennison, Aquis Grand Prix victor Merrick Ubank, Kiwi Kate Laurie, five-time Australian champion Chris Chugg, top competitors Clem Smith and David Cameron, World Games representative Billy Raymont, Brook Dobbin and so many more.
Advertisement

"It is going to be one heck of a class," says Kevin. "We've worked hard to put together something quite special and the quality of the field just reinforces that."
The course will be designed by multi Olympian Gavin Chester who 39 years ago set the Australian puissance record of 2.32m. EQUITANA Melbourne has put up an $80,000 incentive for anyone who can beat that record and clear the Willinga Park Puissance Wall as part of Thursday evening's Full Flight show.
Saturday brings with it another exciting new initiative with the Elite Sport Horse Auction. With 10 jumpers and six dressage horses all boasting very prestigious bloodlines it's no surprise more than 30 potential buyers have already registered their interest.
Advertisement

"In Europe there are a number of top sales where $1 million-plus horses change hands," says Kevin, the jumping and auction manager for the event which is supported by international bloodstock dealers Inglis.
"This is something I have always wanted to introduce, and now, as EQUITANA Melbourne celebrates its 20th anniversary, the time is right."
He is hoping the initiative will encourage more people into elite horse ownership. "There is nothing quite like the excitement of being an owner or part of a syndicate of an exciting young sport horse," says Kevin. "It is a very worthwhile involvement and consider the recent success of the Australian dressage and jumping teams at WEG – imagine being an owner or part owner of a horse competing on the international stage. What a thrill."
For more information, head to www.equitana.com.au
View Comments