One Rail ends Edwina's Medal Hopes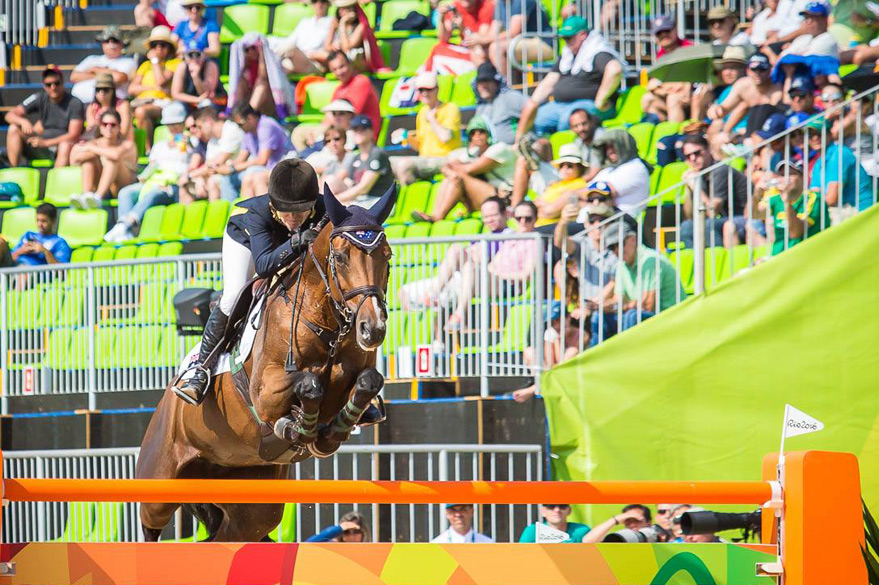 Rebecca Ashton
Source: AOC, Michelle Cook
Edwina Tops-Alexander has finished equal ninth at the individual show jumping after knocking one rail in the final round of competition at the Olympic Equestrian Centre.
The 42 year-old triple Olympian and her 13 year-old mare Lintea Tequila, were looking good until they knocked the rail at fence 9A – just two fences from the finish.
"It was a bit unexpected," said Tops-Alexander.
"I didn't realise that line was going to ride as short as it did. I walked it a little bit outside but it was an outside short nine (strides) and I was maybe a bit too direct and short.
"Unfortunately, there wasn't the space for me to come anymore and the last stride was too small and I didn't have enough momentum and it was too wide for her.
"It was riding a little bit different to how it walked. A lot of people were doing eight strides; I saw two go but she's not a horse to take out strides with. The decision of distance was right; I just didn't get there the way I needed to."
While Tops-Alexander was disappointed with her result, she was proud of her mare.
"I'm extremely happy with her performance, I had a great feeling from the beginning with her," she said.
"I've got an amazing horse that had a lot more in her than I thought before I came here.
"It's a shame when the horse gives everything, she's probably never jumped something like this before so it's a bit new for her as well."
It was Tops-Alexander's equal best Olympic result after also finishing ninth in Beijing. She finished 20th in London.
Ending in a high-pressure six round jump-off, it was the British combination of Nick Skelton and Big Star which took the gold.
This afternoon's final marks the end of the equestrian events in Rio.
View Comments