OTT Championship a great addition to the Australian Jumping Championships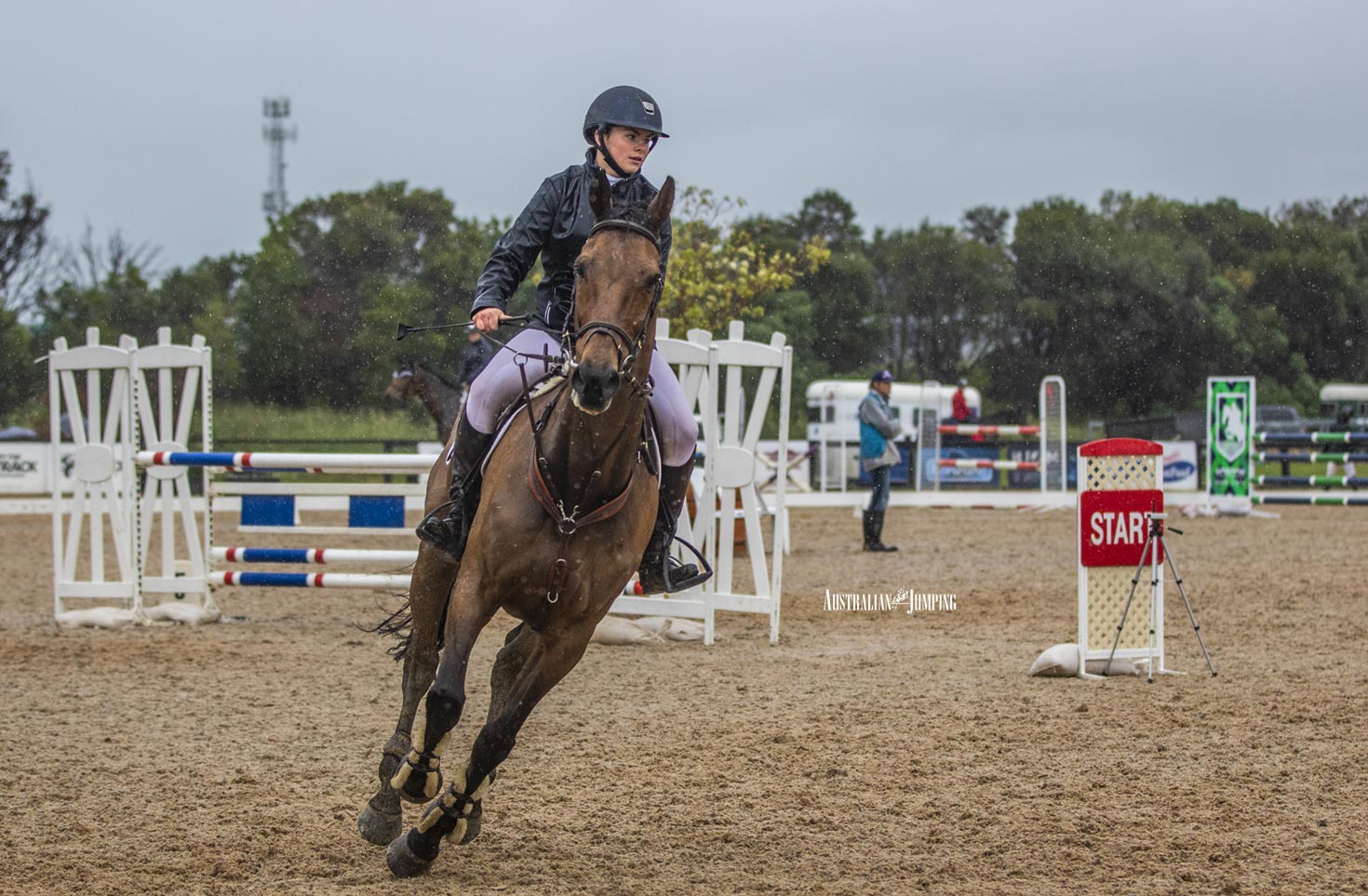 Australian Jumping
Above: Isabella Lloyd and Bashboy
Run by Racing Victoria, their Off The Track (OTT) program aims to facilitate the placement of retired thoroughbred racehorses into second careers. As a result of this initiative, many former racehorses are being retrained to go on to experience success in a number of equestrian sports.
As a part of this wider programme and sponsored by Racing Victoria, a very worthwhile addition to the program at the Pryde's EasiFeed Australian Jumping Championship this year, is the inclusion of a dedicated Off The Track Australian Championship.
Advertisement

Run over two two qualifying rounds and culminating in a final to be featured on the main arena on the final day of the Championship, these OTT Thoroughbreds will get their chance on centre stage to demonstrate just how adaptable and proficient at jumping these horses can be.
The Racing Victoria OTT Australian Championship is open to Thoroughbreds that are 4 years old and over, and who are registered with Racing Information Services Australia and there is no limit regarding how long they have been out of racing. While not quite reaching Grand Prix heights, the fences in the championship start at 1.10m in the qualifiers and will go up to 1.20m in Sunday's Final. Points will be allocated for the two qualifying rounds with the top 20 horses after Round 2 eligible for the final.
The entrants in the OTT Australian Championships bring together a real range of OTT performers.
At one end of the scale is Bashboy. Bashboy finished a long and illustrious career on the track as one of Australia's best ever jumpers. In fact, he only stopped racing due to a rule which says that racehorses cannot continue racing after they turn 13. Bashboy had 56 starts for 18 wins and 13 minor placing for total prize money of almost $1.1 million, but it was specifically at jumping where he excelled, winning 14 races and being crowned Australian Jumper of the Year three times.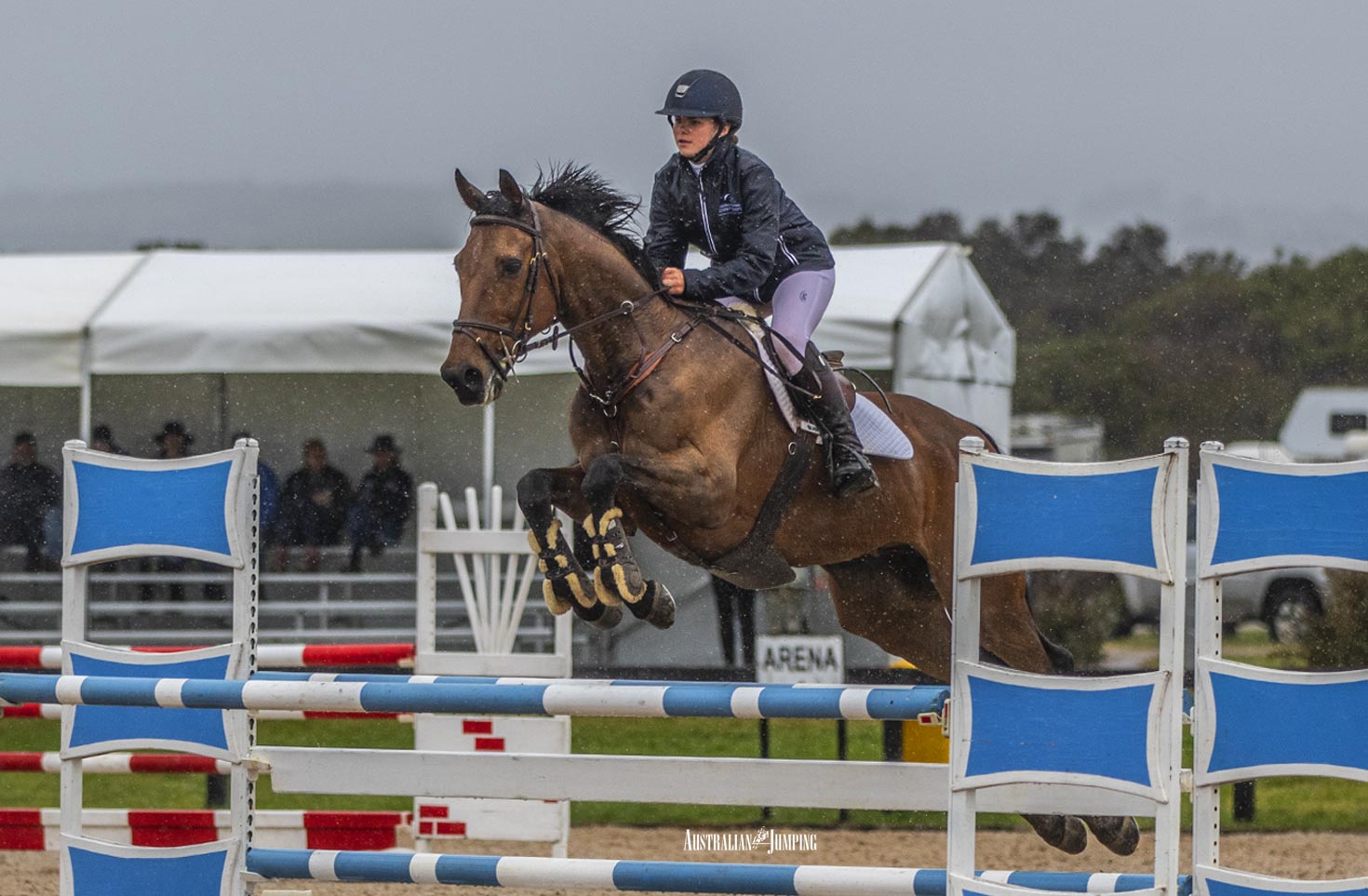 Above: Isabella Lloyd and Bashboy. Ninth in today's class
Expochet, a 14 year old gelding also knew what it was like to grace the winners circle, winning five races from 32 starts mainly in country NSW and winning $44,000 total prizemoney.
Then there is the other end of the scale. Stratton Oakmont raced no less than 13 times in the country areas of Queensland, delivering just a single third place and a lifetime total of $1,100 prizemoney.
Advertisement


Others on the start list won just single races in such scattered locations as Tocumwal, Wyong, Hawkesbury and Ballarat.
Cash Splash, who used to race as Cash to Splash, had a long career, winning just seven from 84 starts, and accumulating over $133K. Where's Cameron had just six races and never ran a place.
So from near and far, young and old, successful and not so successful, these diverse group of retired racehorses have all come together to compete for the Australian OTT Jumping Championship, and regardless of their background, they all start here on an equal footing.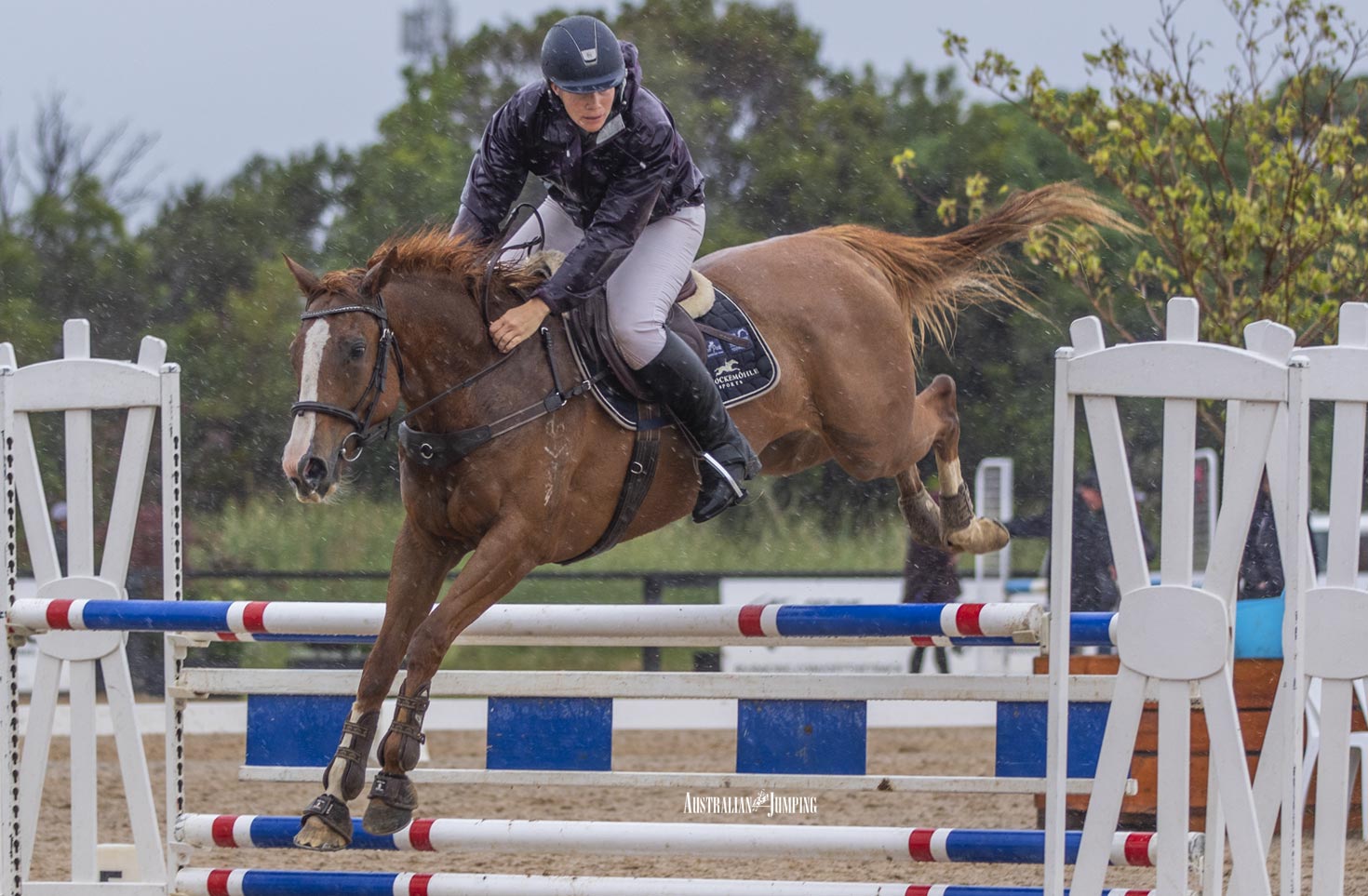 Kylie Zabel and Dusty Girl. Second in today's class.
Below are the placegetters in Round 1 of the Racing Victoria OTT Australian Championship.
CLASS 12b: Racing Victoria – Australian OTT Championship Round 1 – 1.10m
The first eight placegetters in this class were:
| | | | |
| --- | --- | --- | --- |
| PLACE | RIDER | HORSE | $ |
| 1st | Hayley Morris | Lady Constance | $125 |
| 2nd | Kylie Zabel | Dusty Girl | $100 |
| 3rd | Tinky Konecny | Hot And Spicy | $85 |
| 4th | Julie Bramucci | Rafiki Cielo | $65 |
| 5th | Liz Hoy | Where's Cameron | $55 |
| 6th | Sheree Gotts | Bannock Bay | $45 |
| 7th | Lauren Bolzon | Madagascar | $35 |
| 8th | Katie Clarke | It's Been Good | $30 |
View Comments