Rhys Stones and Tulara Colmar – 2018 Australian Mini-Prix Jumping Champions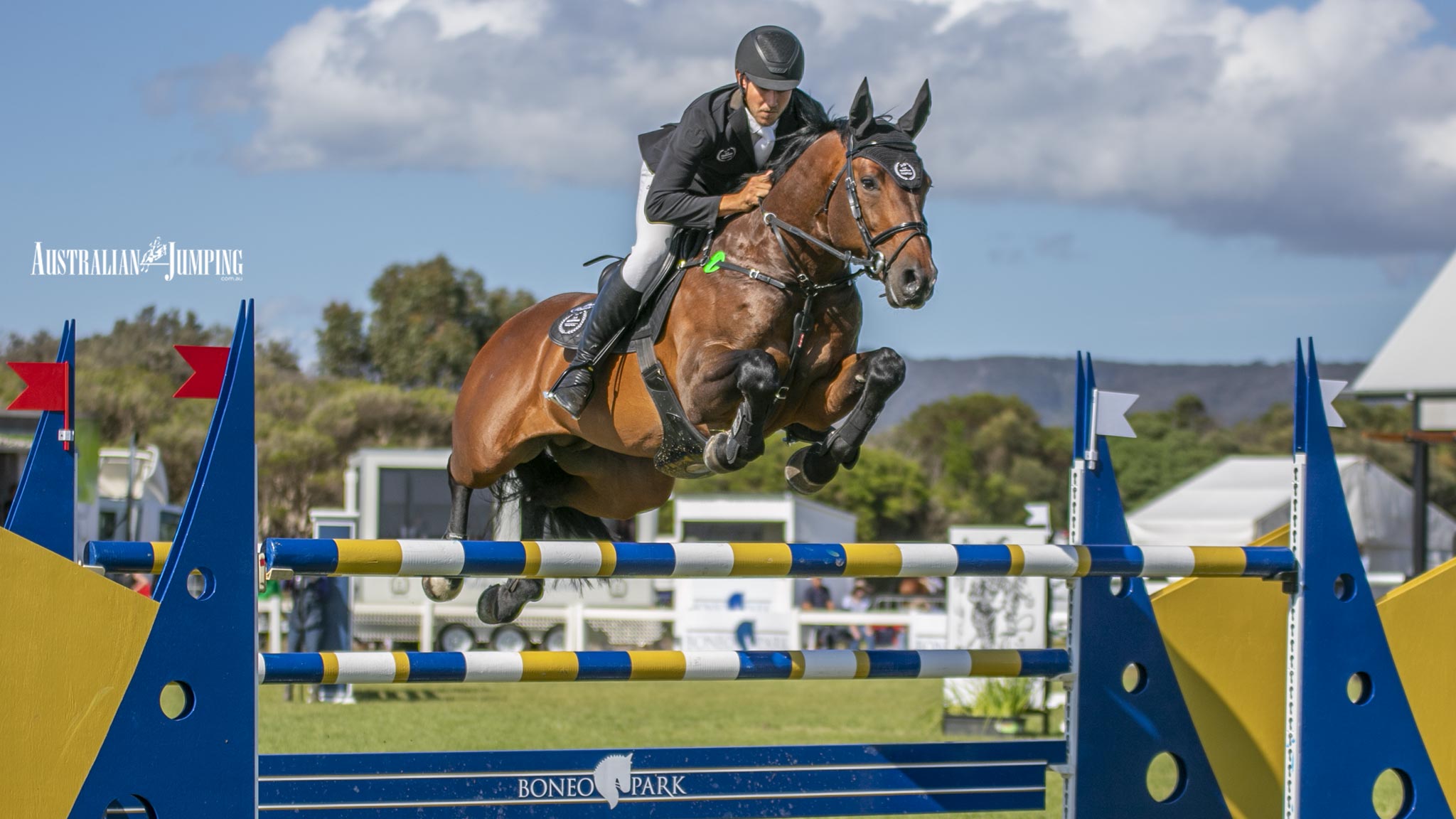 Australian Jumping
The Sam William Equestrian Australian Mini-Prix Championship Final, over 1.40m, was held this afternoon at Boneo Park Equestrian Centre.
Rounds 1 and 2 of this division were held on the first two days of the championships and after a day for the anticipation to grow, the jumping spectacle did not disappoint a large and appreciative crowd of spectators, enjoying the warm sunshine.
The two highly competitive rounds, won by NSW rider Jennifer Wood and Cocaine Ego Z and former Olympian Chris Chugg and his mare KG Queenie, saw a large number of combinations enter the final with a competitive chance. This championship was wide open; and so it turned out to be.
Advertisement

Of the 50 combinations that presented for the class, a challenging course saw only nine clear rounds, the fastest of which was achieved by Round 1 winner, Jennifer Wood and Cocaine Ego Z in 64.60, which was more than 5 seconds faster then the next best time.
The crowd was humming as they waited for the jump off to commence and they were not disappointed. First out was the combination of Amanda Madigan and Diamond B Vivienne, who went clear in 45.80 seconds to set the benchmark. The next combination took 2 rails, however, next out, Alison Rowland and the mare Oaks Visionary went clear in 42.28 seconds to take the lead. With six combinations remaining to compete, so started a nervous wait for Rowland. The next four combinations all took at least one rail to leave Rowland at the top of the leaderboard. Second last pair out was Rhys Stones and the stallion Tulara Colmar who, to the cheers of the crowd, went clear in 41.89 seconds to snatch the lead. It all come down to the last combination, however Jennifer Wood and Cocaine Ego Z took a single rail to finish fastest of the four-faulters.
Advertisement

NSW rider Rhys Stones and Tulara Colmar who had finished eighth and thirteenth in the rounds saved his best to last to take out the Australian Mini-Prix Championship over a class field.
The Sam Williams Equestrian Australian Mini Prix Championship, Final, top twelve placings are:
| | | | |
| --- | --- | --- | --- |
|   | RIDER | HORSE | PRIZE |
| 1st | Rhys Stones | Tulara Colmar | $2,030 |
| 2nd | Alison Rowland | Oaks Visionary | $1.630 |
| 3rd | Amanda Madigan | Diamond B Vivienne | $1,225 |
| 4th | Jennifer Wood | Cocaine Ego Z | $815 |
| 5th | Aaron Hadlow | Twins Easton VDL | $575 |
| 6th | Jess Stones | Diamont B Vermont | $490 |
| 7th | Adam Metcalfe | Mec Aston | $410 |
| 8th | Brook Dobbin | Equador MVNZ | $325 |
| 9th | Melissa Backman | Blackall Park Coloe | $175 |
| 10th | Bridget Berry | Turn It Blue NZPH | $175 |
| 11th | Rebecca Jenkins | Blackall Park Penny Lane | $175 |
| 12th | Clem Smith | Guru | $175 |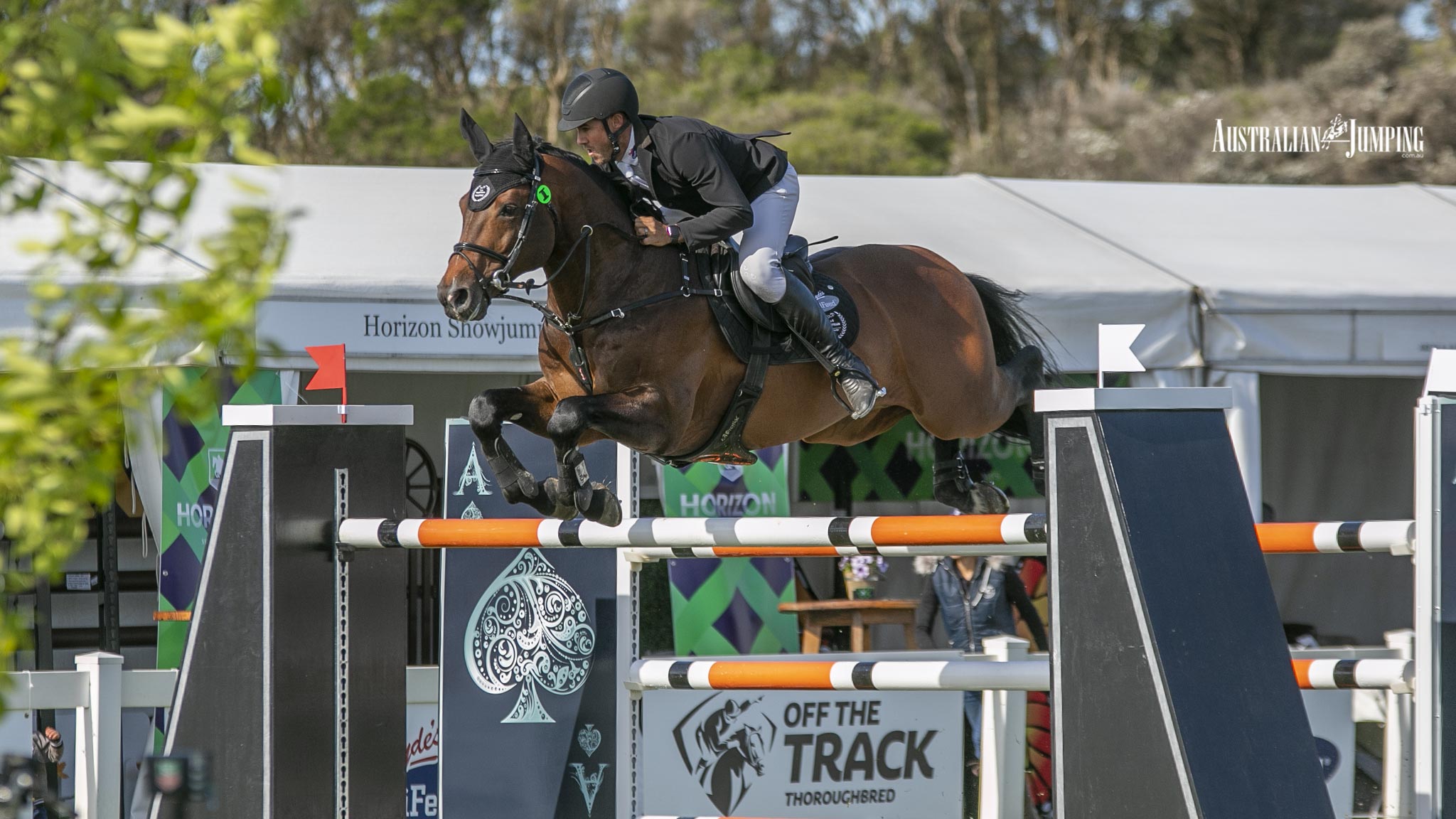 Rhys Stones and Tulara Colmar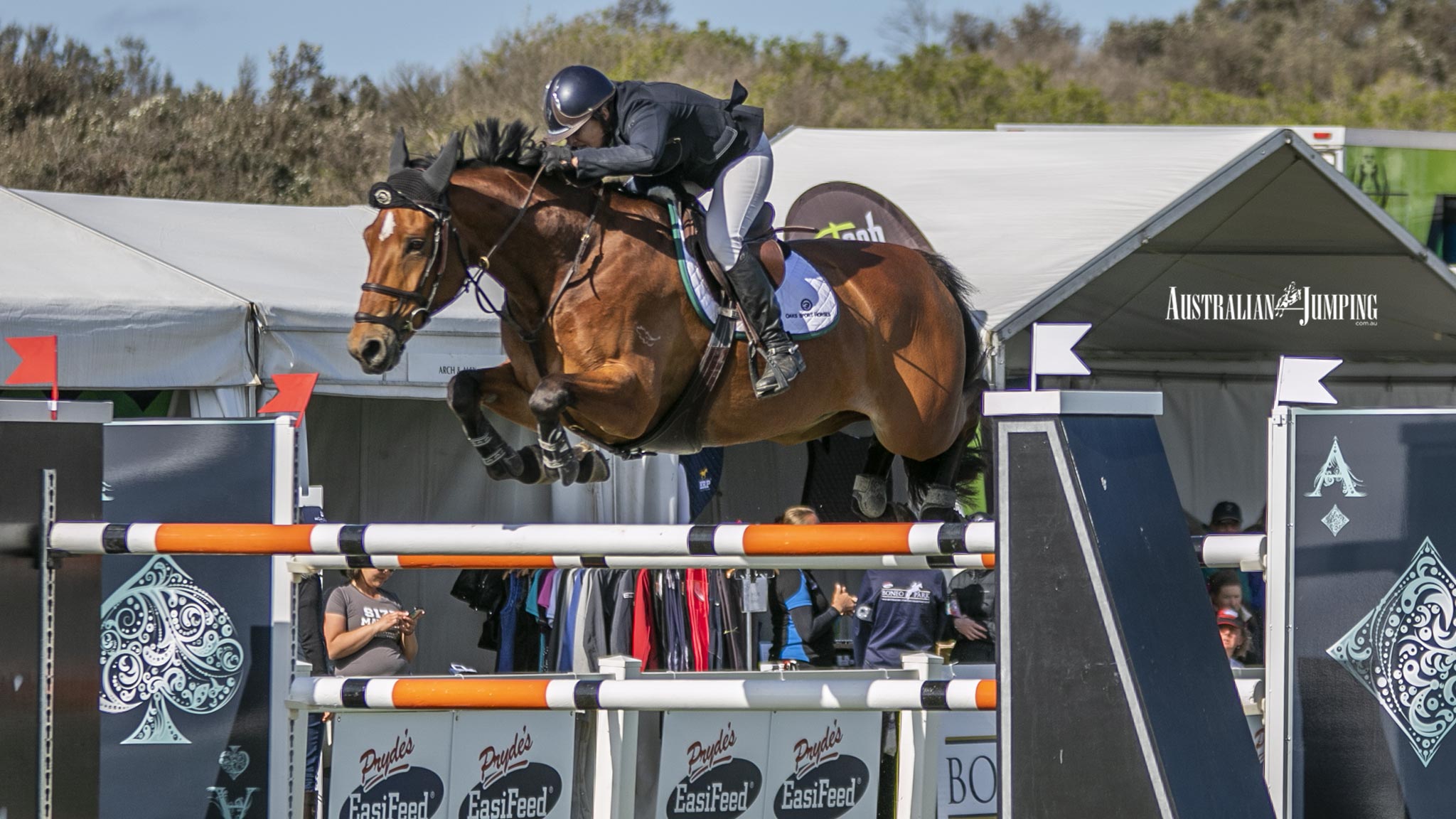 Alison Rowland and Oaks Visionary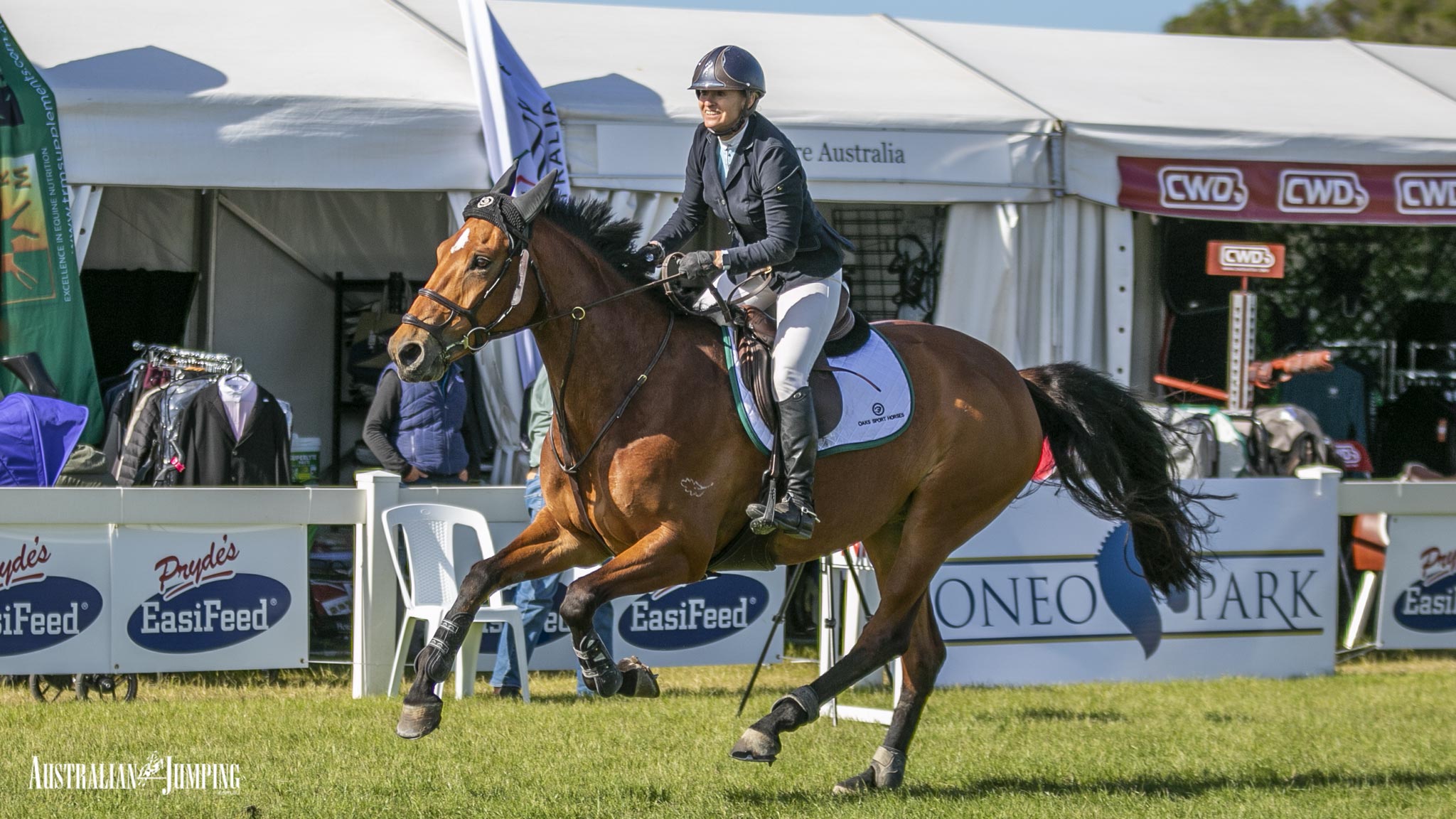 Alison Rowland and Oaks Visionary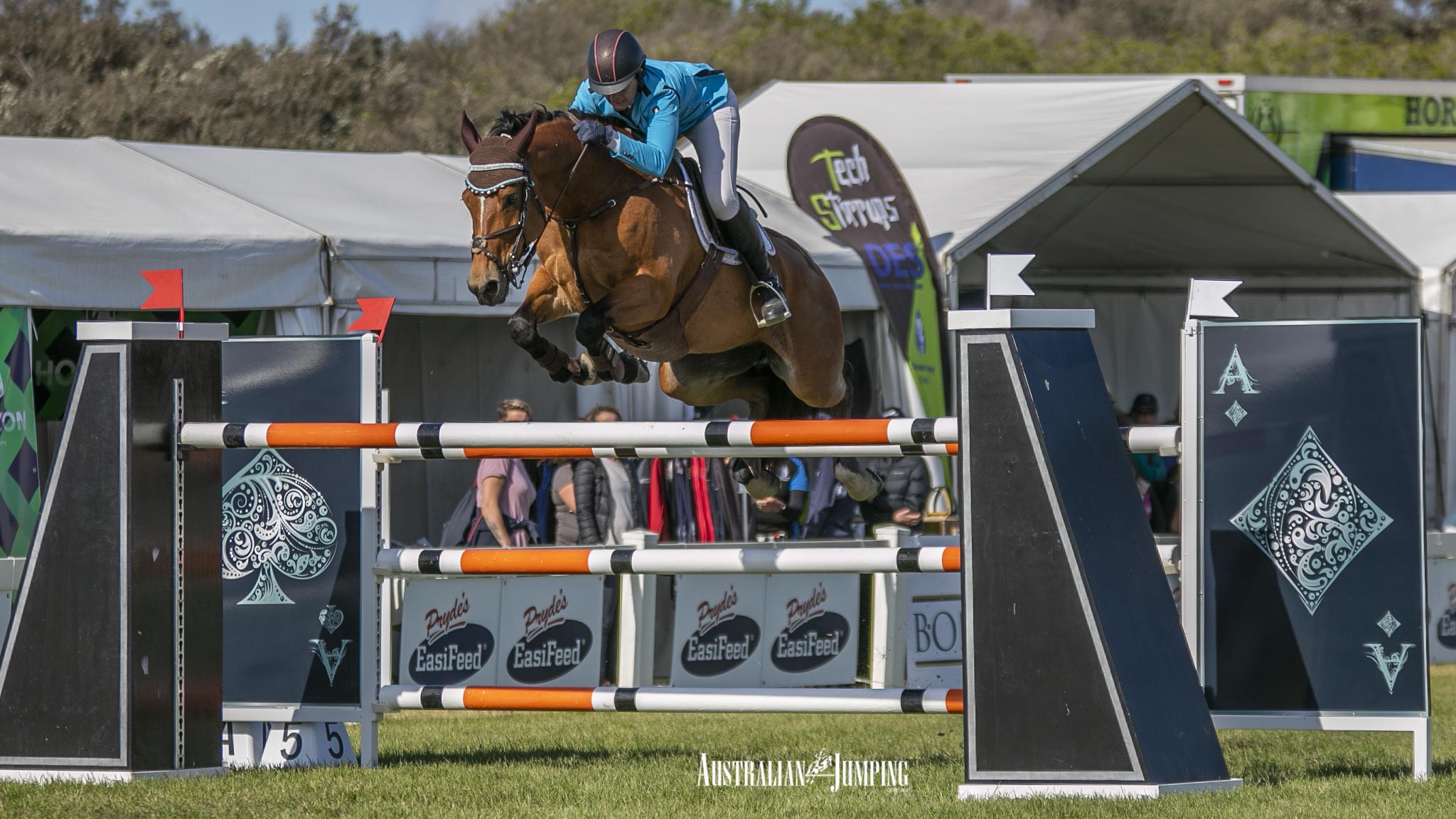 Amanda Madigan and Diamond B Vivienne
View Comments