Round 9 – Magic Millions World Cup Gatton World Cup Jumping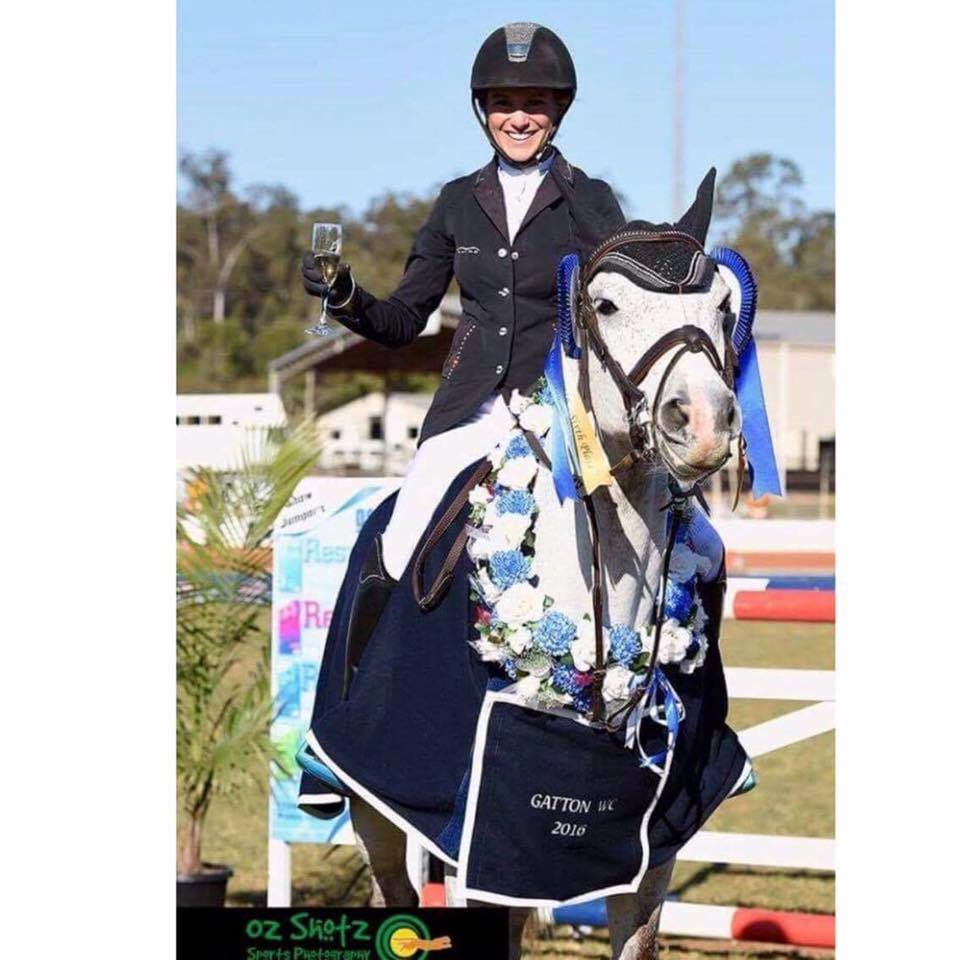 Oz Shotz Sports Photography
Source: Jumping Queensland
Olivia Hamood & the evergreen Nero GHP won the World Cup Class in spectacular style. They were the first combination out in the first round and jumped a perfect clear and were the last ones out in the jump off and sailed around the course perfectly shaving just under a second off her closest rival. This is the second time Nero GHP has won the Gatton World Cup a great achievement for a horse who turned 19 the next day. This was Nero GHP second Gatton World Cup win and Olivia's first World Cup Win so very special all round. Anton & Billy Raymont placed second being the only other double clear.
Congratulations to the Organisers on running a spectacular four days of show jumping.
1. Olivia Hamood- Nero GHP
2. Billy Raymont- Anton
3. Matt Afford – Kaluna Salute
4. Vicky Roycroft- Congo Z
5. James Hetherington- Jaybee Caribus
6. Olivia Hamood- Carado GHP
7. Rebecca Jenkins- RSB Jacana
8. Shane Davidson- Fairbanks Lulu
9. Robert Moffatt- Finch Farm Viduka
10. James Arkins- Rosthwaite Vigilante 2
The Series Leaderboard remains unchanged going into the 10th and Final Round. Clem Smith's Delilah is out in the lead on 47 points with Robert Goodwin's Co Pilot in second place on 39 points. Smiths Guru in third on 38 points. Our Leading Lady Rider Becky Jenkins is on 36 points and in 4th place. It is going to come down to the wire for the final top three.
Round 10 and the Final Round is on this Saturday Night at 5.30pm at Caboolture Indoor Championships 2016. Come down and watch. There are also VIP Dinner tickets available. Always a great event.
Big thanks to our Series Sponsors we really appreciate your support of Show Jumping in Queensland.
The winner of the series will receive a Service Fee from one of the wonderful stallions on offer from Finch Farm plus the Mitavite $1000k Bonus. Runner up a $500 Horse Travel Voucher from Horse courier plus a $250 Membership from Equestrian Queensland. Third Place a pair of Classic Stirrups from JER Stirrups Australia plus $200 voucher from Edwards Saddleworld. Leading Lady Rider a Stud Guard from Hawkesbury River Saddle Co & Harris Entertainment.
View Comments