Rowan Willis and Blue Movie set the scene at Major League Show Jumping in Traverse City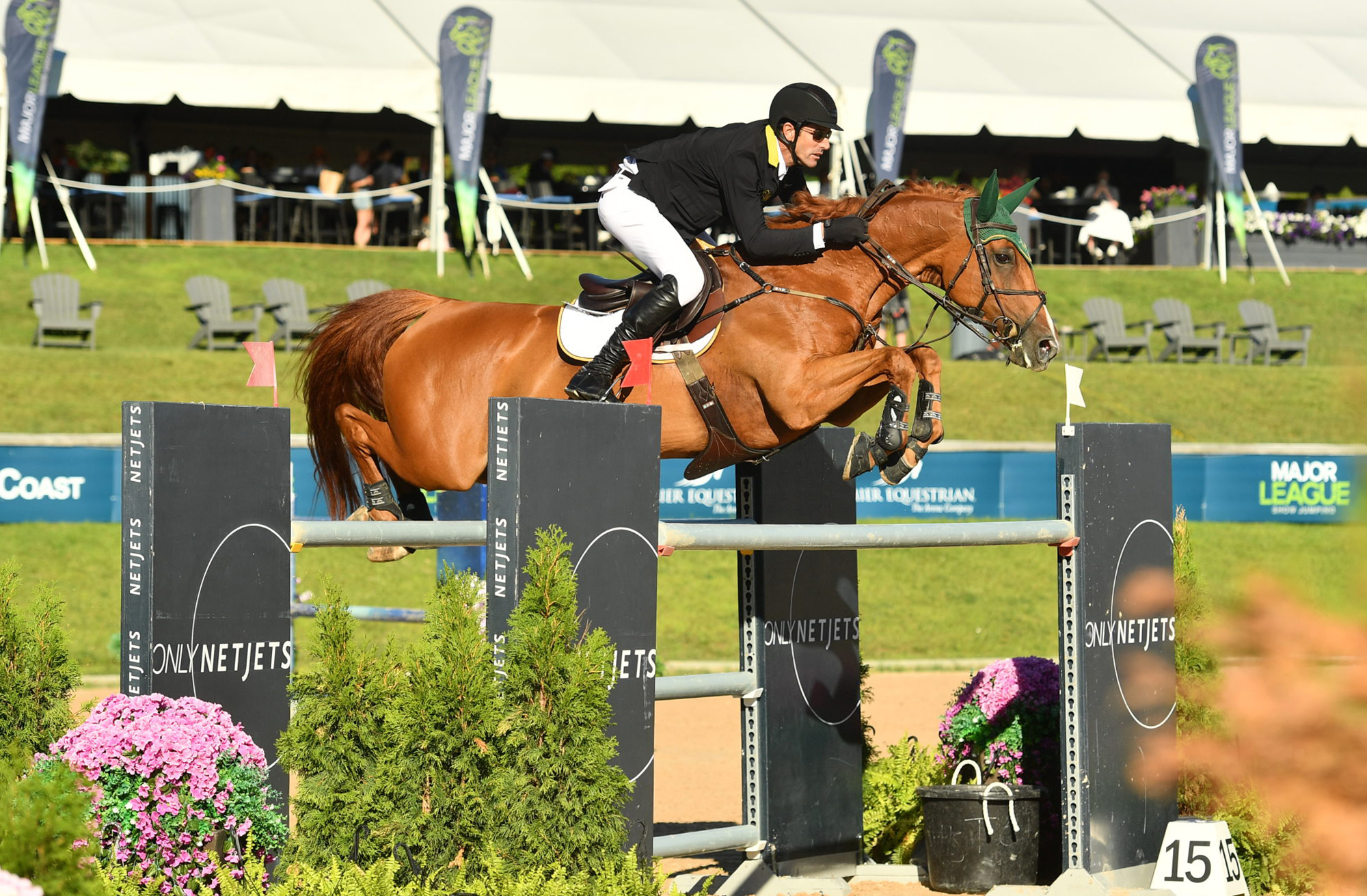 Andrew Ryback Photography
Rowan Willis and Blue Movie – Photo Credit Andrew Ryback Photography. Press Release: Traverse Horse Shows
Rowan Willis arrived in Traverse City just a few hours before the course walk for the $138,600 Premier Equestrian CSI5* 1.50m during week five of the Great Lakes Equestrian Festival (GLEF), presented by CaptiveOne Advisors. He adjusted quickly, and with his longtime partner Blue Movie, secured the win in a 12-horse jump-off.
Advertisement


"I'm lucky that I'm on a naturally very fast horse," Willis said of the Anglo-European mare (Chacco-Blue x Pilot). "It really suited 'Carrots,' as she's known, and I could trust her. I don't need to think fast with her. I just have to keep it smooth for her and she's always fast enough."
With the advantage of jumping late in the order, several other pairs had jumped double-clear, including Alex Matz (USA), who led before Willis stepped in. Using the mare's natural speed, Willis set a new time to beat of 37.70 seconds. Matz and Dorothy Matz' Cashew CR took second in 38.43 seconds.
Willis will be the first to admit Blue Movie is not the easiest ride, and getting to know her was a challenge as well. "It took me a long time to work her out," he commented. "She didn't jump her first 1.40m until she was 9. It took her many years to understand her but once that happened when she was 11 or 12, she really rewarded me."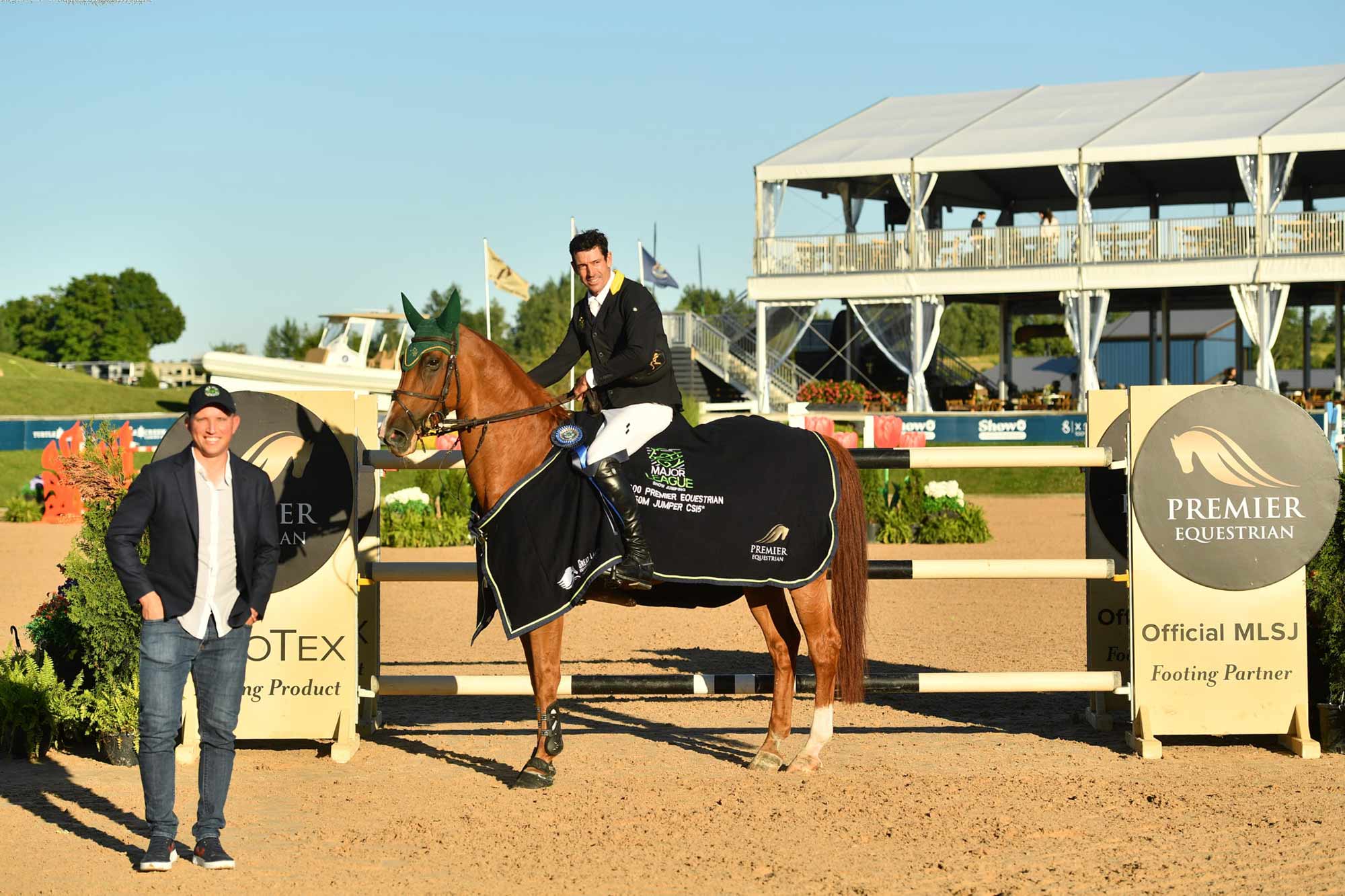 Rowan Willis and Blue Movie with Keean White, co-founder of Major League Show Jumping. Photo Credit Andrew Ryback Photography.
Willis believes Blue Movie, at 16, is arguably at her best, and plans for several more big years with her. "I think she's as good as ever, if not better," he continued. "I'm looking forward to the next few years with her. I think she's still up there for Paris and she's got a few big grand prixs to come before then. I enjoy every day I have with her."
Advertisement


While Willis did just arrive earlier Thursday to compete in this class, he isn't staying long. "Not sure if it's ambitious or desperate, but I've got a couple horses to jump in Chicago tomorrow," he said. "Then I'll be back for the [CSI5*] Grand Prix Saturday and then back to Chicago Sunday. Luckily I've got a great team behind me so they make it all possible."
View Comments