Rowan Willis Wins Both Sunday Grand Prix at Samorin CSI4*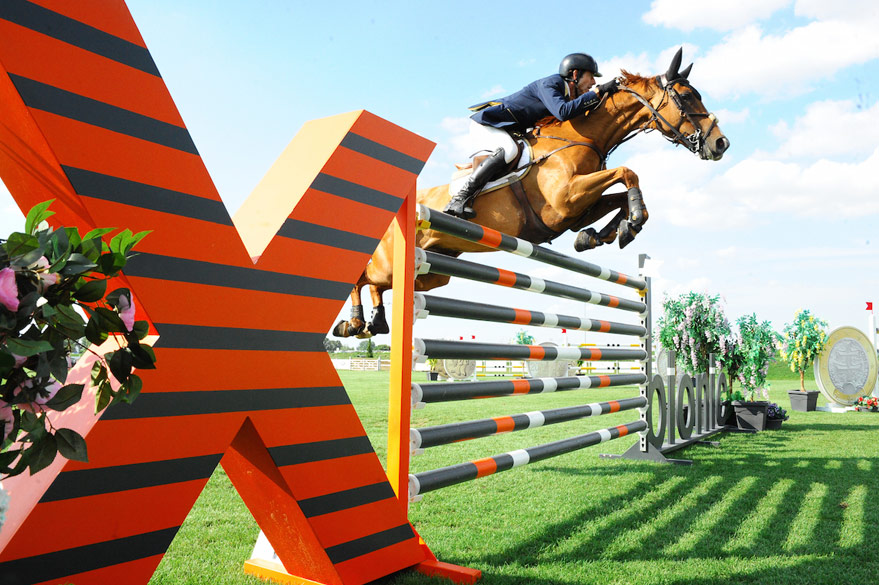 Samorin
Source: Noelle Floyd
Australia's Rowan Willis was on fire on Sunday, July 23, 2017 at X-Bionic Sphere Summer Tour CSI4* in Samorin, Slovakia – he won both the CSI2*, and the CSI4* grand prix competition.
Under sunny skies on the grass field in the main stadium, Willis first rode to the win in the Coca Cola Grand Prix CSI2* with Everse W, an 8-year-old KWPN gelding (Lexicon x Carthago). He topped Anna Bjorkland and Loro Piana Ballylect Royale, and Christine McCrea with Jarcobond van den Oude Eik for the top three placings.
"My horse jumped incredible today so Im very happy the way he went and today was good to be faster then everyone else and come winning," Willis said about Everse W. "Everyone's happy."
Willis did a quick turnaround and came back for the X-Bionic Sphere CSI4* Grand Prix, this time with Blue Movie, an 11-year-old AES mare (Chacco Blue x Pilot). McCrea was again 3rd, with Nektarina B, and Marcel Marschall was 2nd with Utopia.
Willis was thrilled with his successful day and promised to wake his family up back home in Australia with the news, as well as celebrate with his team later that night.
"They are both quite special horses, they take a lot of individual attention," Willis said about his winning mounts. "Both of them have lot of ability but they need lot of management because they are quite buzzy hot but the main thing is that they always try for me so it makes life easier."
View Comments