Russell Johnstone does it again in Adelaide with another World Cup win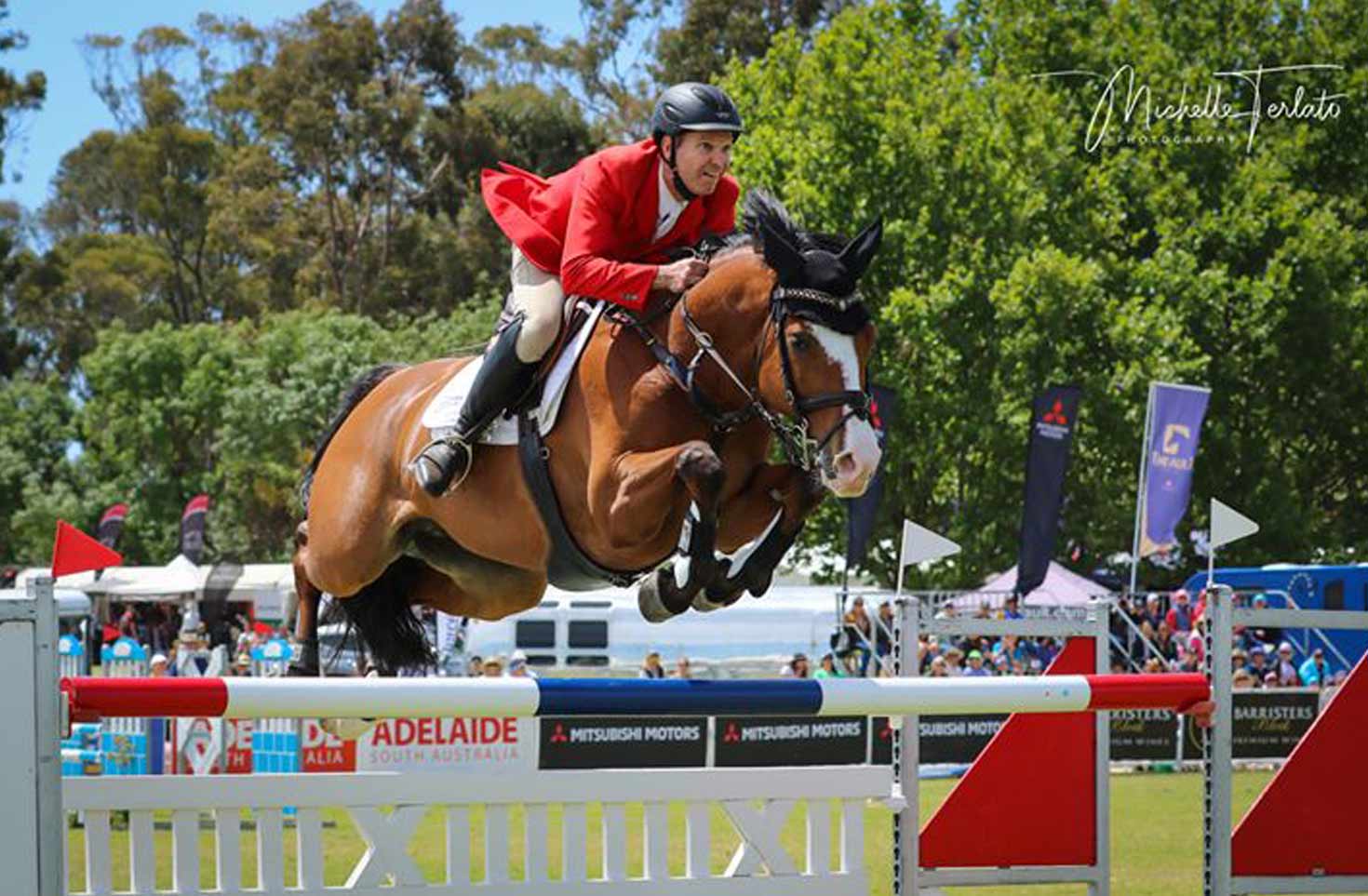 Michelle Terlato Photography
After a break of several weeks, the Australia World Cup Qualifying Series for 2019-20 resumed this afternoon with the seventh round, held as part of the Adelaide three Day Event.
Sponsored by ATCO Australia, the small number of combinations entered provided some top-class entertainment for the large appreciative crowd on a John Valance built course that tested many.
With only three of the leading 12 riders competing today, Billy Raymont, Jamie Kermond and Katie Laurie were presented with a wonderful opportunity to make significant moves up the leaderboard, and in Raymont's case, possibly take the lead in the Series standings.
Advertisement

With a tight initial time allowed, the early combinations struggled to avoid time penalties and would have been relieved to see it adjusted upwards to 84 seconds.
In the first round only two clear rounds were recorded, the fastest of which was by Kate Laurie and her World Cup nomination today Cera Caruso. Fresh from his third placing in last week's Australian Senior Championship, Russell Johnstone and the 11-year-old gelding Daprice were the other clear combination.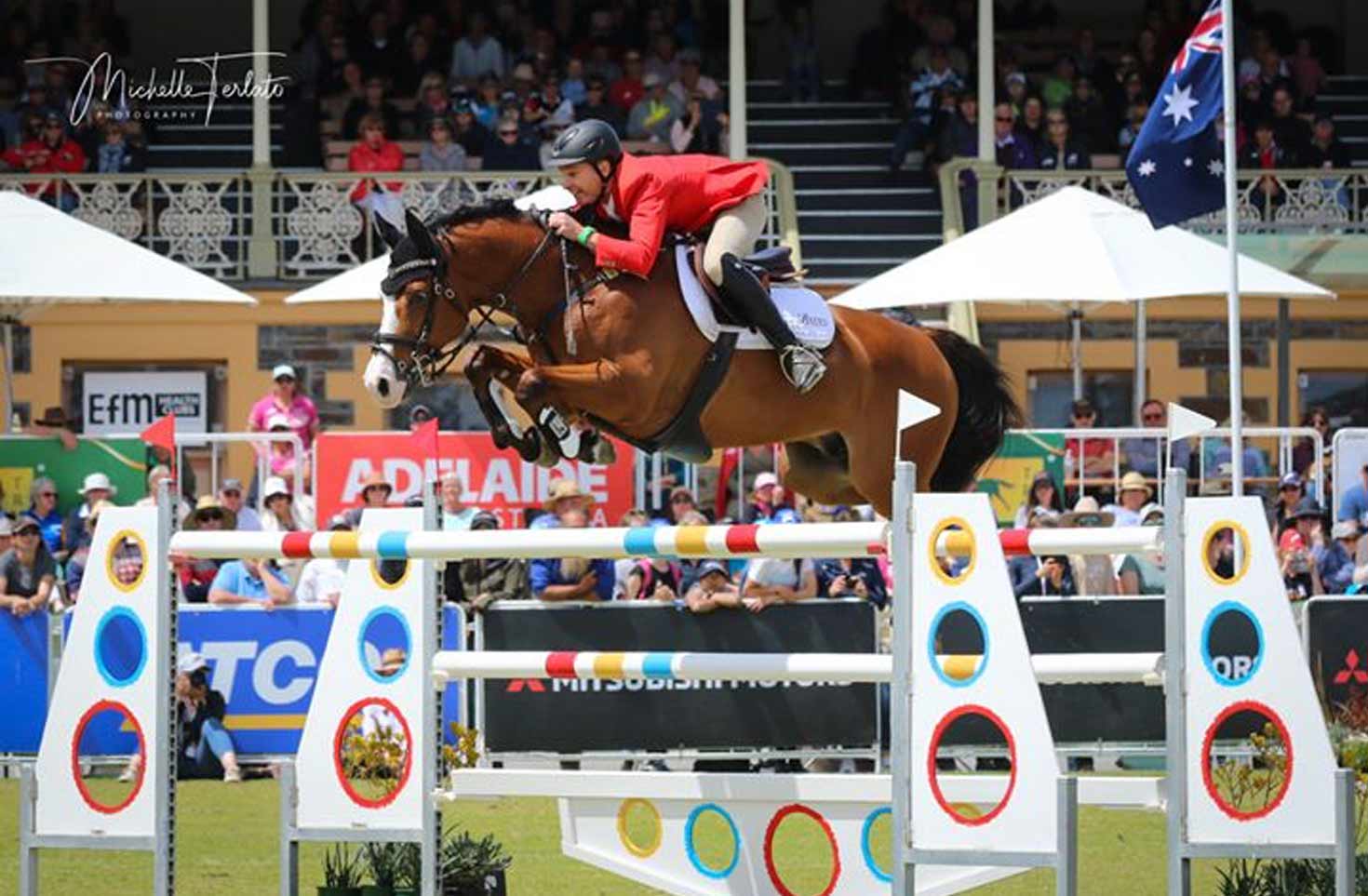 Russell Johnstone and Daprice. Photo Credit: Michelle Terlato Photography
Under World Cup conditions, despite a field of only 15 combinations, the top 12 were invited back to participate in the in a Round 2.
Katrina Clarke and Oaks Gunn, who placed third in this event last year, were first out, however, took four rails to add to the four they took in Round 1 to finish on a total of 32 penalties. Next were James Harvey and Tyrone VDL, who took two rails to finish on 20 penalties. Winners of the Sydney World Cup round in December 2019, Brooke Langbecker and her gelding Quintago 1 replicated their Round 1 effort to finish on a total of 16 penalties. While they were in the lead, they would not have been hopeful of staying there for long.
Across from Western Australia, the next combination out were Chelsea McInnes and Diamond B Vigo. They took a further two rails to add to their three in Round 1 to finish on a total of 20. The local combination of Adam Metcalfe and MEC Aston, who won this event last year, were next. They recorded the first clear in Round 2 to finish on nine penalties and take over the lead for now. Fellow local combination Mark Lindh and Six Pack took a rail to finish on a total of 12. We were half-way through Round 2 and the action was about to really heat up.
Jamie Kermond and Yandoo Oaks Constellation replicated Lindh's efforts, two rails then a single rail, to also finish on 12. Because of the requirement that riders in Round 2 with more than one ride need to ride their world cup nominated horse first, next out was Billy Raymont and Anton, who did not make an appearance at last week's Australian Championships. They backed up their four penalties in Round 1 by going clear in Round 2 to take over the lead on a total of four.
Katie Laurie and her World Cup horse, Cera Caruso were next. Following on from their Round 1 clear, they needed less than four penalties to take over the lead from Raymont and Anton, however, they took a rail, tying with that pair on four penalties, but slotting into second place based on times.
Advertisement

Third last out was the other Round 1 clear Russell Johnstone and Daprice.  Johnstone gave a masterclass to his competitors carefully guiding Daprice around the course, all clear, to record double clear and take the lead. In fact, since the last two combinations to come had recorded at least a rail in Round 1, perhaps a little unusually, Johnstone and Daprice were declared the winners with two combinations still to come.
To round off the day, we saw Billy Raymont and Anssioso Z record Raymont's second Round 2 clear to finish with a total of eight and Katie Laurie and her magnificent white stallion Casebrooke Lomond who unfortunately took a rail to add to their single rail in Round 1 to also finish on eight penalties and end up in fourth position overall.
With the only double clear of the day, Johnstone and Daprice were deserved winners. In fact, Adelaide has been kind to this pair as it was only in early September that this pair took out the other World Cup Qualifying Series event in held here this season, at the Adelaide Royal Show. Earning maximum points today will advance Johnstone up the leaderboard significantly and we will be interested to see if he can carry this Adelaide form back to Victoria where Round 8 of the Series will be held at Sale in six days time.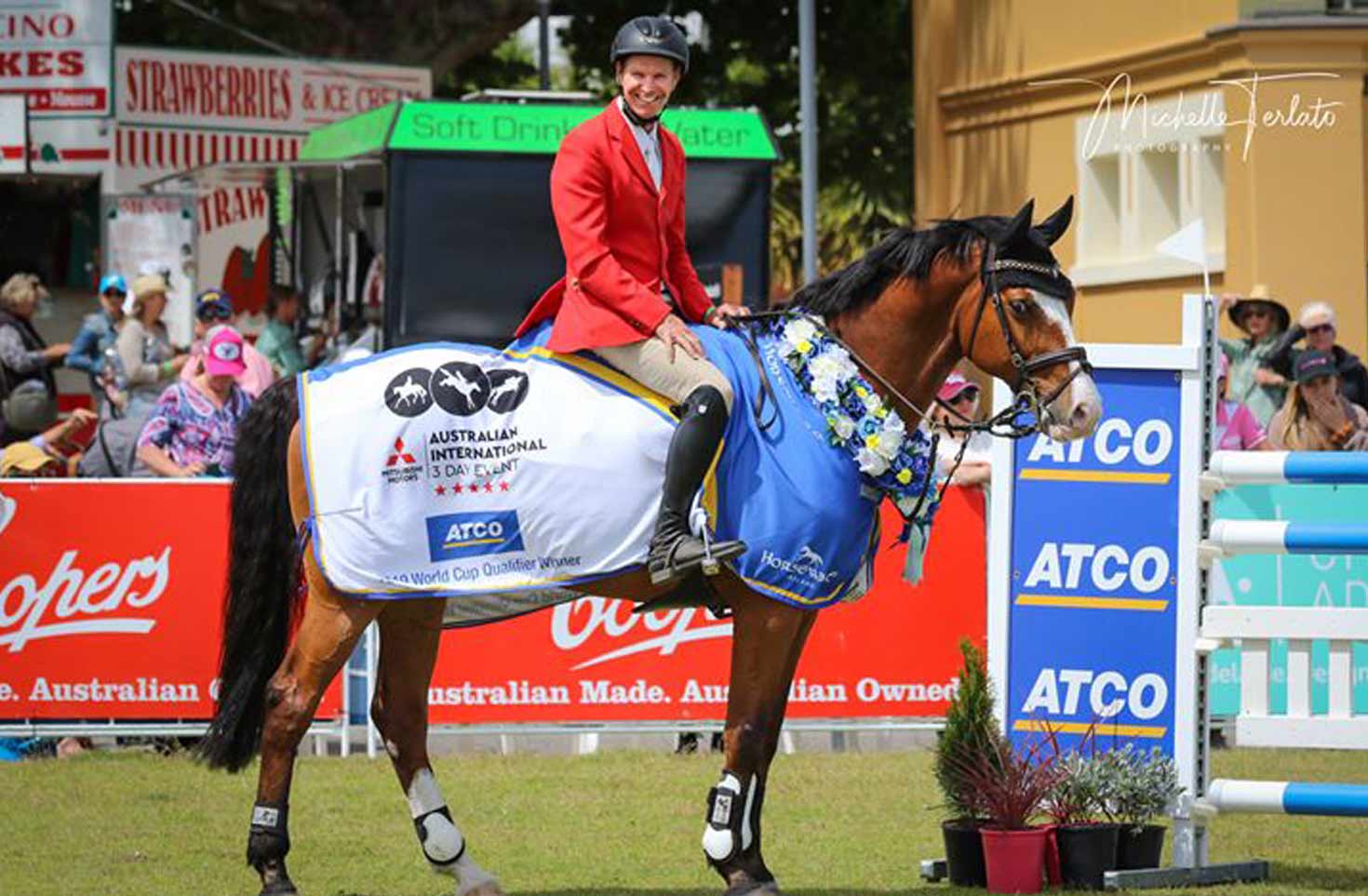 Photo Credit: Michelle Terlato Photography
Australian Jumping will bring you a report on the current Series standing after this round, as soon as they become available.
The full placings from this class are listed below:
| | | |
| --- | --- | --- |
| PLACE | RIDER | HORSE |
| 1st | Russell Johnstone | Daprice |
| 2nd | Billy Raymont | Anton |
| 3rd | Katie Laurie | Cera Caruso |
| 4th | Katie Laurie | Casebrooke Lomond |
| 5th | Billy Raymont | Anssioso Z |
| 6th | Adam Metcalfe | MEC Aston |
| 7th | Jamie Kermond | Yandoo Oaks Constellation |
| 8th | Mark Lindh | Six Pack |
| 9th | Brooke Langbecker | Quintago 1 |
| 10th | Chelsea McInnes | Diamond B Vigo |
| 11th | James Harvey | Tyrone VDL |
| 12th | Katrina Clarke | Oaks Gunn |
View Comments