Sam Overton and Oaks Cassanova – eyes on the prize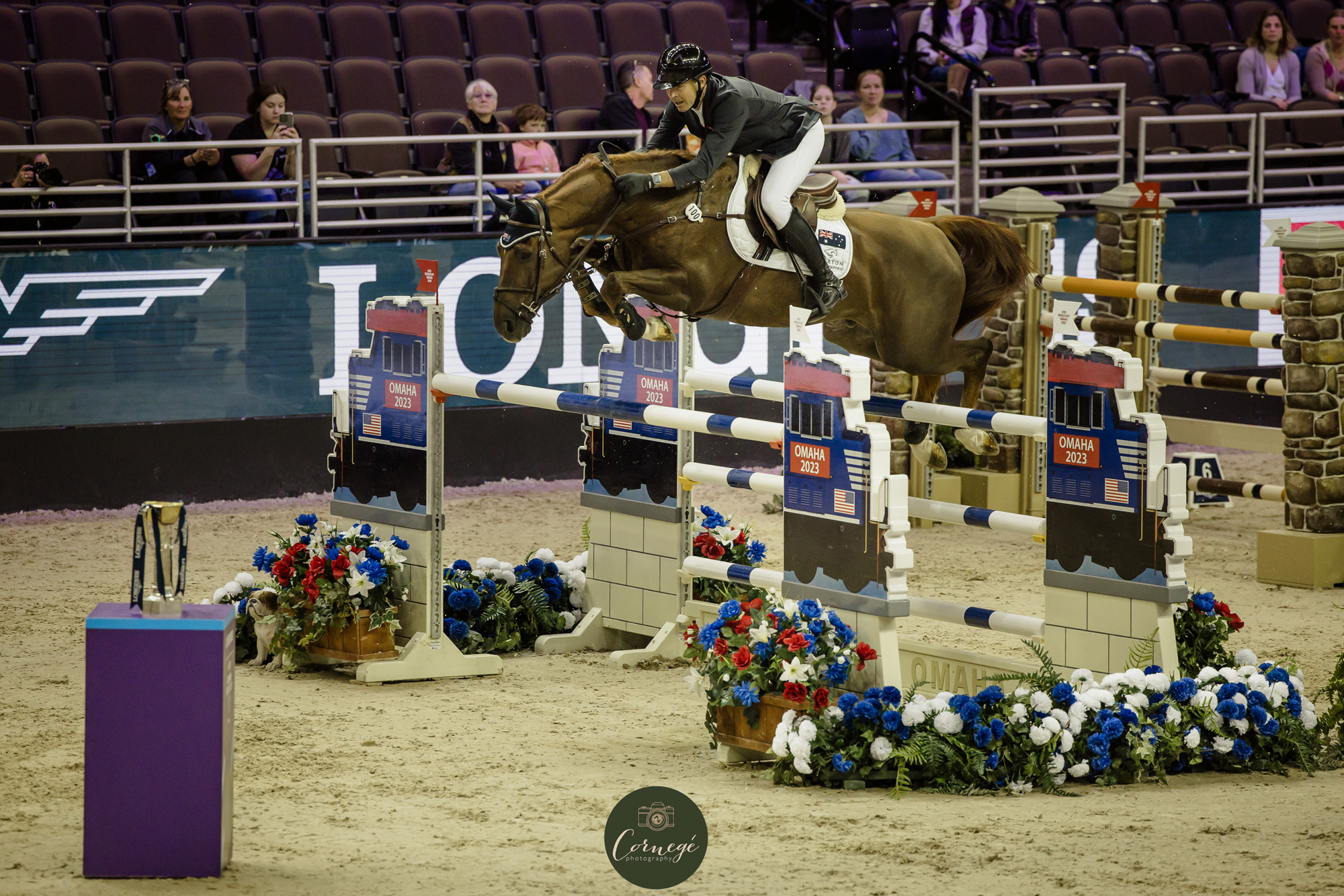 Cornege Photography
Above: Sam Overton and Oaks Cassanova. Photo Credit: Cornege Photography.
The Australian combination of Queensland's Sam Overton and Oaks Cassanova have completed their first round in the 2023 FEI World Cup Finals in Omaha this morning. They put in a very solid performance and at the end of the competition lie in 29th place out of the 40 competing combinations.
Advertisement


Overton and Oaks Cassanova earnt the right to compete in this competition by winning the Australian World Cup Qualifying series which wrapped up in December 2022 by taking the win in the last of six legs at the Summer Classic show at SIEC.  They have joined 39 other combinations from around the world who also qualified through 13 regional qualifying leagues.
Today's first competition was a speed class where Scott Brash and Hello Jefferson set the pace early on with a cracking clear round of 59.23 seconds.
Advertisement


The Australian pair were 31st out in the order and attacked the course from the beginning. Initially, they were under the pace required but by the half-way point, they had slowed just a little, however, all the rails were left intact. During the second half of their round, they unfortunately collected a couple of rails, to finish with a raw time of 63.38 seconds. With 6 seconds added for the 2 rails, they ended up with a final time of 69.38 seconds, placing them in 24th place with nine combinations to come.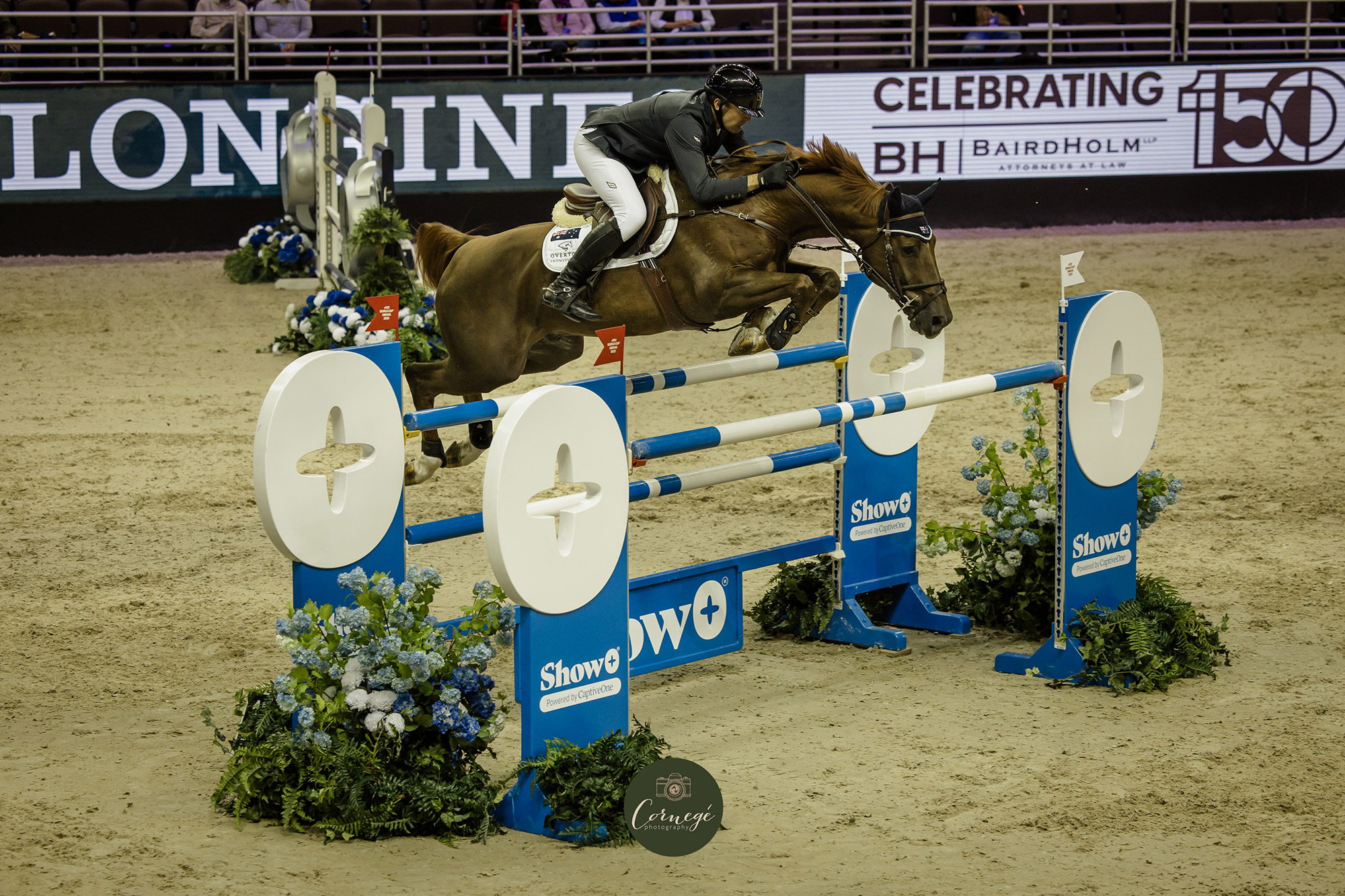 Above: Sam Overton and Oaks Cassanova. Photo Credit: Cornege Photography.
As the rest of the contenders took their turn, Sam and Oaks Cassanova slipped down the rankings a little and ended up in 29th position when the class finished. The win in the class was taken out by the very last combination on course, the World Champions from Last year in Herning and number 1 ranked rider in the world, Henrik von Eckermann and King Edward in a very fast 59.09 seconds.
Full Results can be downloaded HERE.
All 40 combinations will return tomorrow to battle it out for a place in Sunday morning's final where only the top 30 will compete. Sam and Oaks Cassanova, currently lie just inside that top 30, but will be looking to improve tomorrow, to ensure a spot in the final with as high a ranking as possible.
Again, we wish them the best of luck and can't wait to see how their World Cup Finals journey unfolds.
View Comments