Sarah Duggan and Dublin – 2021 Australian Mini Prix Champions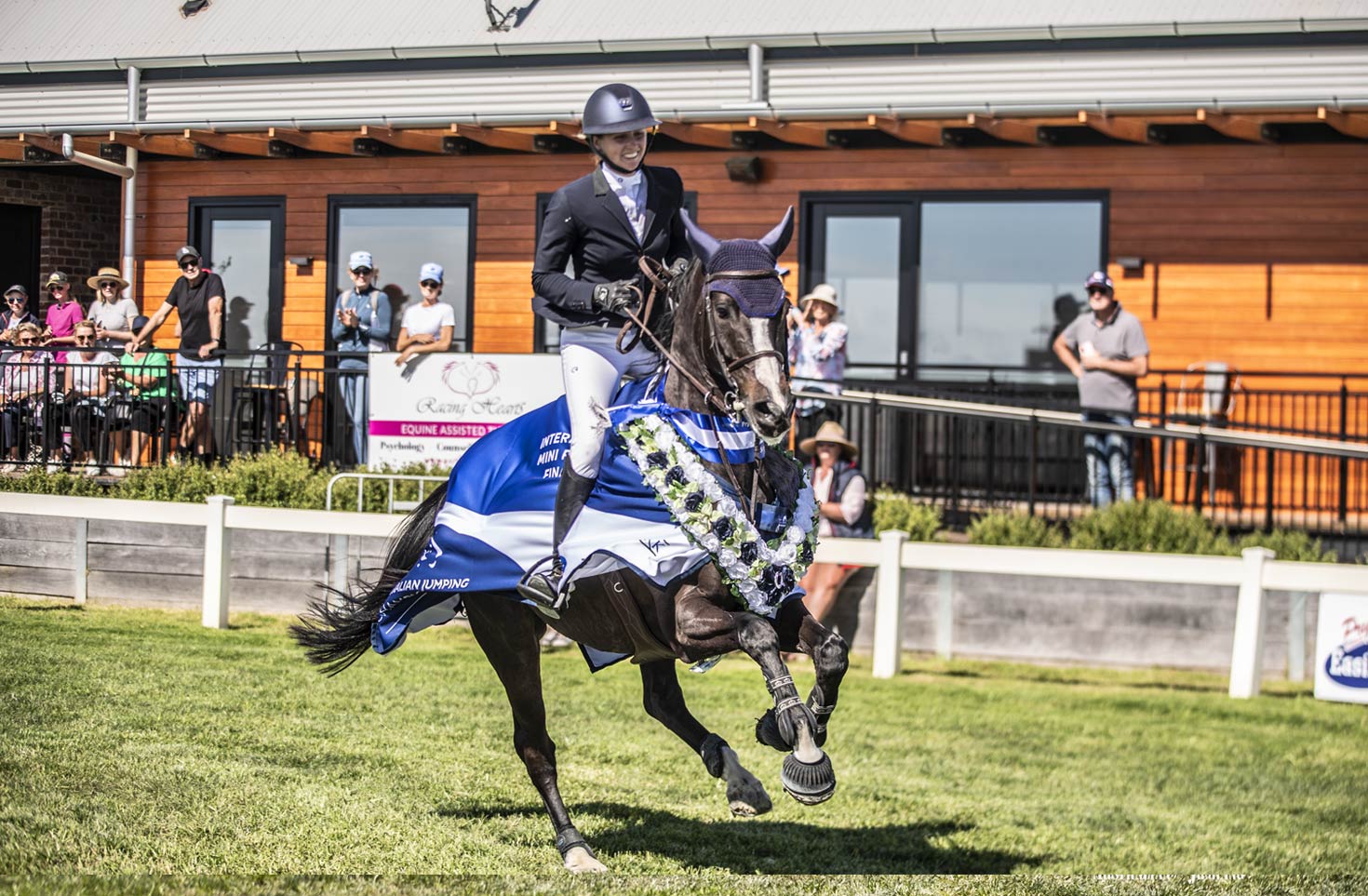 Australian Jumping
Above: Sarah Duggan and Dublin.
The final class in the main arena on the first day of Championship finals at the Pryde's EasiFeed Australian Jumping Championships was the Interpath Mini Prix – and what a class it was, with riders and horses giving it their all.
Advertisement


Victorian legend of Jumping Russell Johnstone, after a third and a second placing in the rounds went into today's final at the top of the leaderboard, however, it was not to be their day. Once again, for the 30 starting combinations, clear rounds were at a premium with only four combinations able to leave all the rails in place. The pair of Queensland combinations in the jump off, Rebecca Jenkins and Lola HH and Mattea Davidson and Checkamour D each took a rail.
Melissa Blair and Gigant Z had a super clear round in 46.01 seconds to put the pressure on the last pair.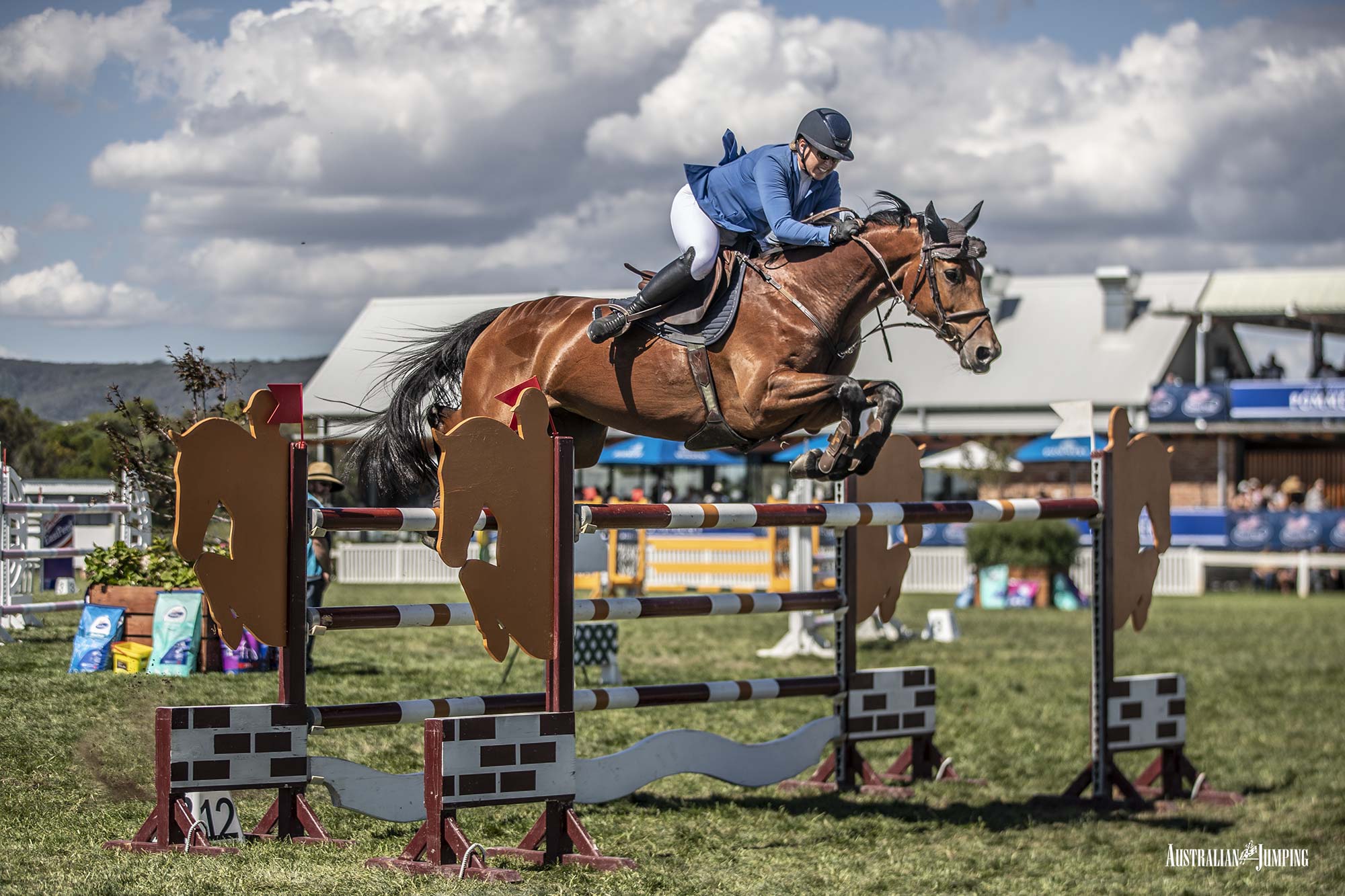 Above: Rebecca Jenkins and Lola HH

Above: Melissa Blair and Gigant Z
Sarah Duggan and Dublin knew what they had to do and that is exactly what they did. They went fast and clear and with a time of 44.21, were 1.8 seconds faster than they needed to be.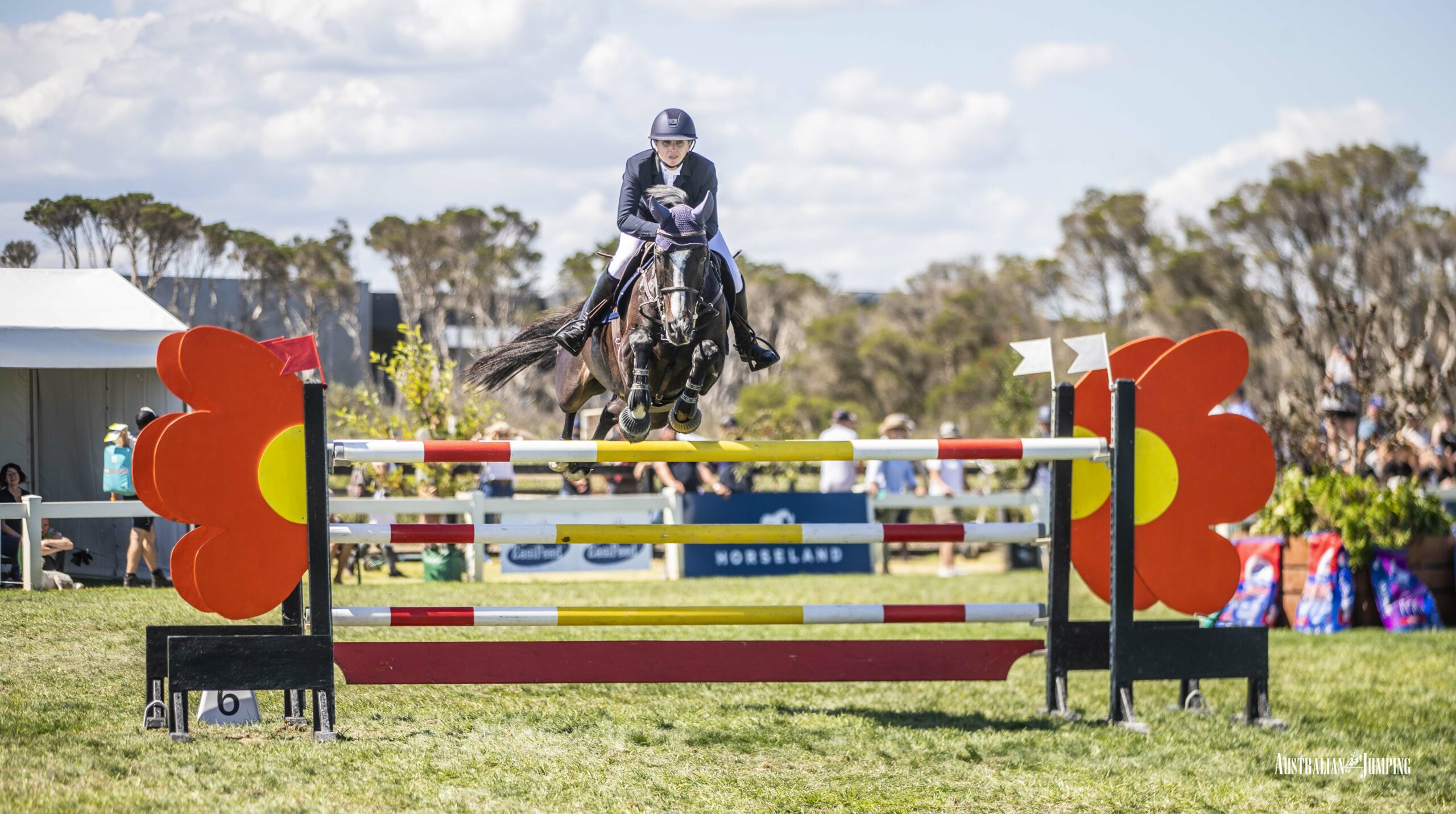 Above: Sarah Duggan and Dublin
Final results as follows:
CLASS 34: INTERPATH – MINI PRIX (FINAL) – MINIMUM 1.40m
| | | |
| --- | --- | --- |
| PLACE | RIDER | HORSE |
| 1st | Sarah Duggan | Dublin |
| 2nd | Melissa Blair | Gigant Z |
| 3rd | Rebecca Jenkins | Lola HH |
| 4th | Mattea Davidson | Checkamour D |
| 5th | Izabella Stone | Tulara Stolzette |
| 6th | Jamie Priestley | Oaks Diamantina |
| 7th | Billy Raymont | Kablesse Kavita |
| 8th | Andrew Lamb | Denison Park Spartava |
| 9th | Russell Johnstone | Dondersteen |
| 10th | Olivia Hamood | Knock Out 111 |
| 11th | Tesse Raymont | Allwynds Valherro |
| 12th | Brook Dobbin | Gabriel MVNZ |
Advertisement


View Comments