Conor Reed – on stepping up to World Cup level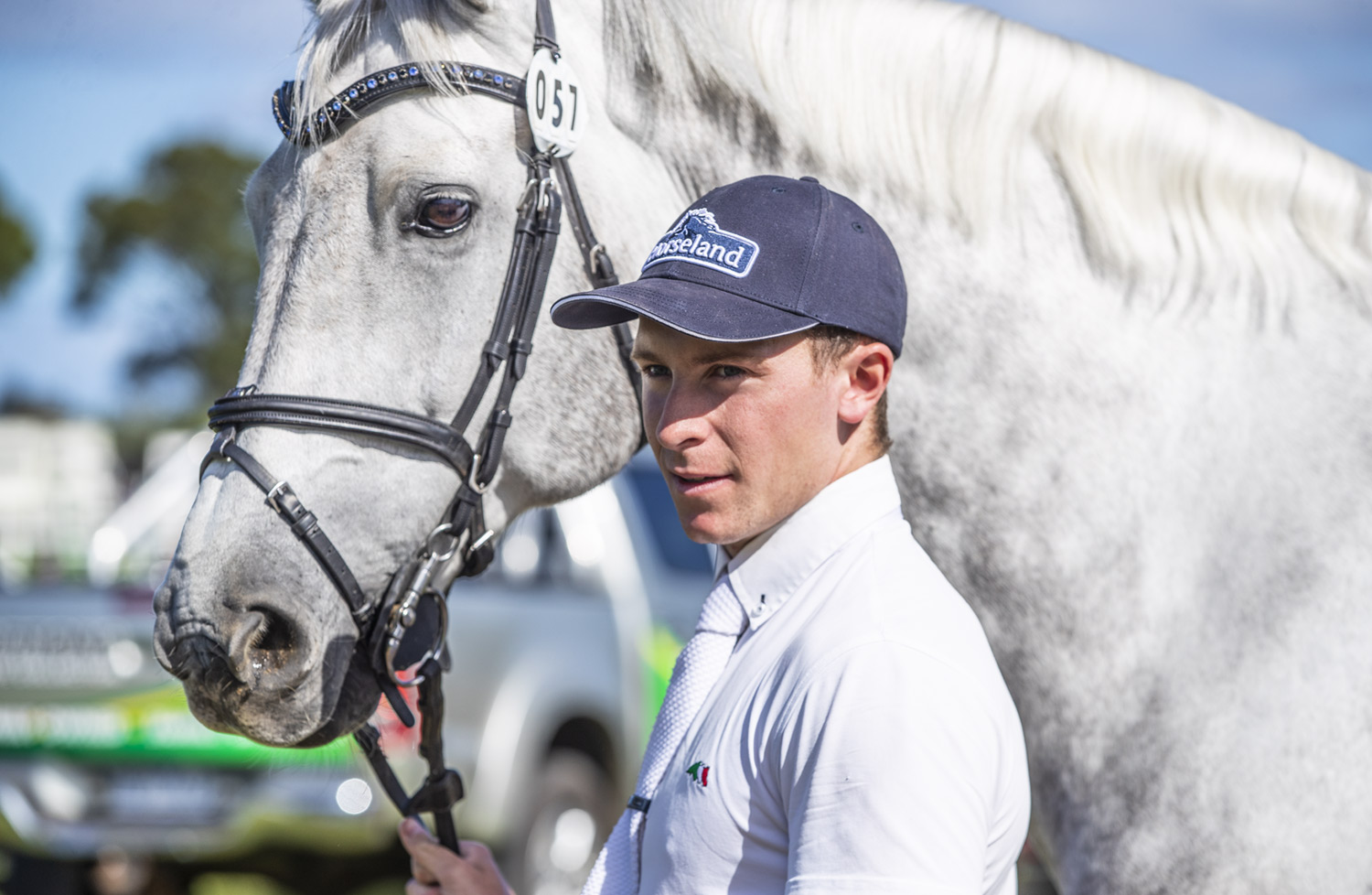 Australian Jumping
With the first two World Cups of the year done and dusted, it was easy to get caught up in the excitement of Billy Raymont taking out both legs and the retirement from top level competition of his grand old partner Anton. In the same World Cup Qualifier that saw Anton's retirement, we saw the World Cup debut of a young star from South Australia, Conor Reed.
Advertisement


At just 21 years of age, Conor was the youngest rider in the field and after coming a very unlucky runner-up in the Australian Young Rider Championship back in February, decided that it was time for he and Leopoldo MVNZ to step up to the big-time. They finished in 26th place out of the 33 starters, which was a solid performance the combination can build on in the future.
Australian Jumping asked Conor how he felt in the lead up to the class. "I felt very nervous" he said, which is hardly surprising, given some of the more experienced riders he was up against were riding at a high level before he was born. "It was quite daunting – the idea of doing one (a World Cup Qualifier) especially considering my last 1.50m class was almost a year ago at the 2021 Victorian State Titles".  Conor said, "I had been stressing about it ever since we decided to enter in early February".
However, despite the nerves leading into the competition, Conor was happy with the way things went. "The class went great. I had 3 rails down early on in the course but they were just me being a bit strong to some of the bigger fences". As the round progressed, he said "I felt more and more relaxed and finished the second half of the track strongly".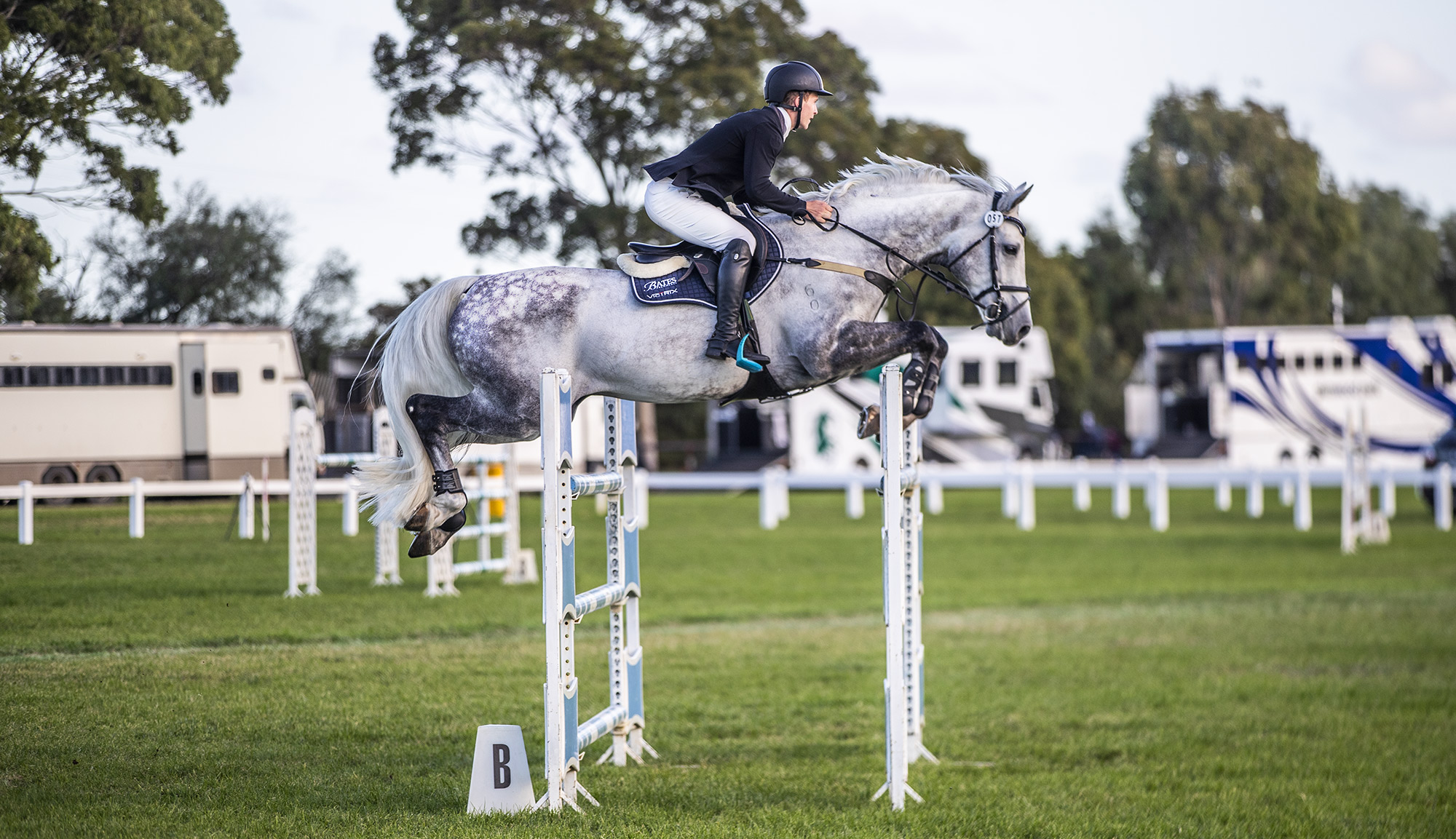 Conor and Leopoldo MVNZ in the Word Cup warm up class at Werribee.
We asked him about his horse Leopoldo MVNZ and how they came to be connected. Conor said, "Leopoldo or 'Leo' as he is known at home, is the most amazing horse I could hope to ride. We purchased him as an 8-year-old from Brook Dobbin almost 3 years ago".  "At home he can be a bit lazy but at the shows he gets really fired up and can be a lot of horse. He has a super big stride and is a really scopey horse, and obviously he is very easy on eye."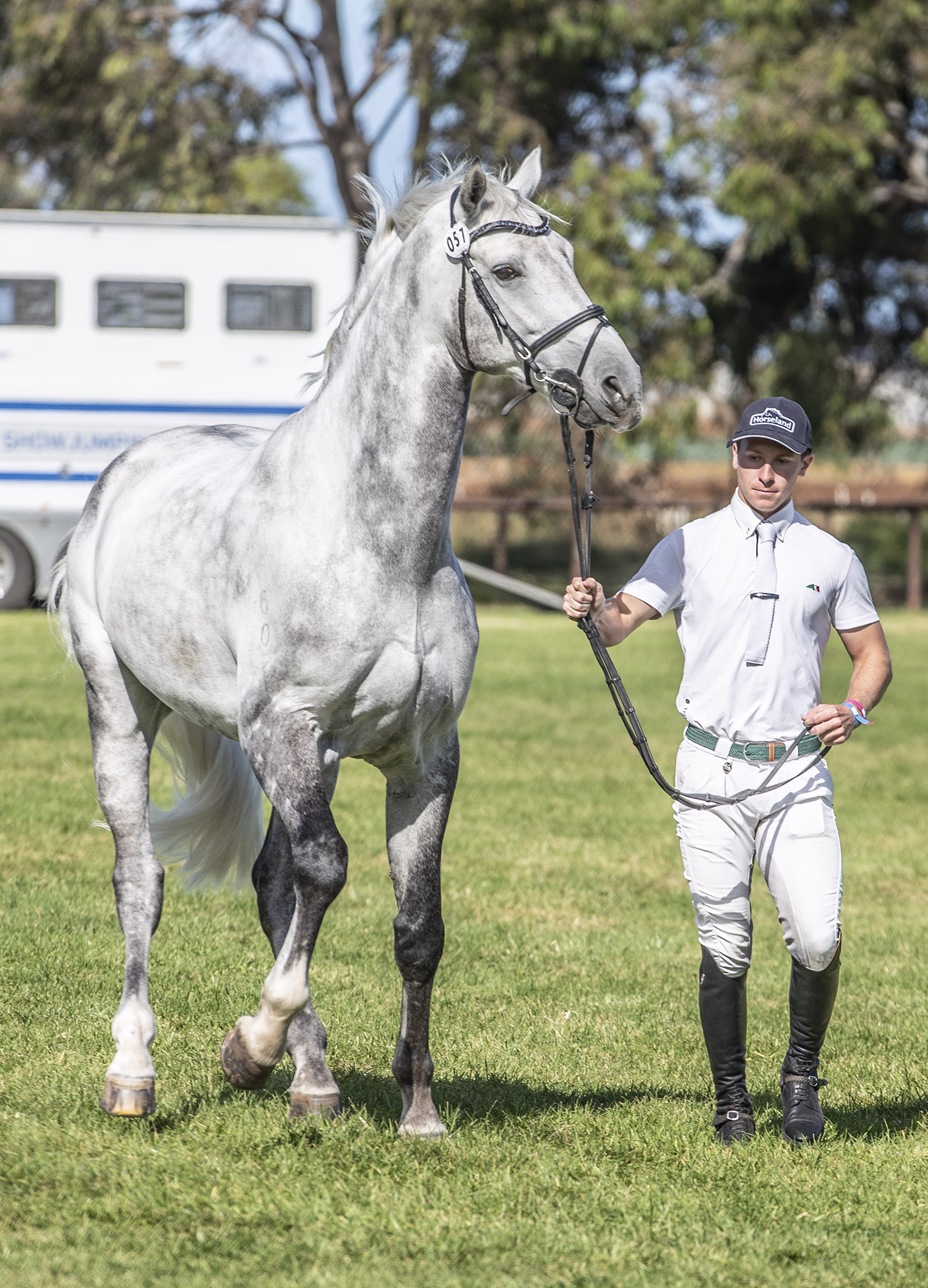 Above: Conor and Leopoldo MVNZ  in the World Cup Trot up.
It looks like this will not be the last we see of Conor Reed and Leopoldo MVNZ at this level. When asked about his short-term goals, Conor responded, "to get more consistent competing at Grand Prix level and to jump a clear round in a World Cup Qualifier". Longer-term, his goals are to "compete successfully overseas and represent Australia".
Advertisement


As with all top riders, they do not get there alone. Conor acknowledged and thanked his parents for getting him where he is today. "Mum and my dad have been massive with all of their support and with dad being my coach he has obviously played a big role in getting me to this level". With regard to Leo, Conor was grateful to his Auntie who owns the horse. "She has been so supportive, giving me the opportunity to ride such an incredible horse".
Conor also acknowledged the assistance he has received from David Noble, who, "played a big role earlier on in my riding with the mental and high- performance side of things" Noble, also introduced Conor to his current performance psychologist Jacqui Sandland, "who has helped me so much in the last few months."
We look forward to watching Conor fulfill his potential and seeing how long it takes him to achieve his goals, both short and long term. It Is likely to be a matter, not of "if", but "when".
View Comments