Second place for Australia in FEI Nations Cup in Drammen, Norway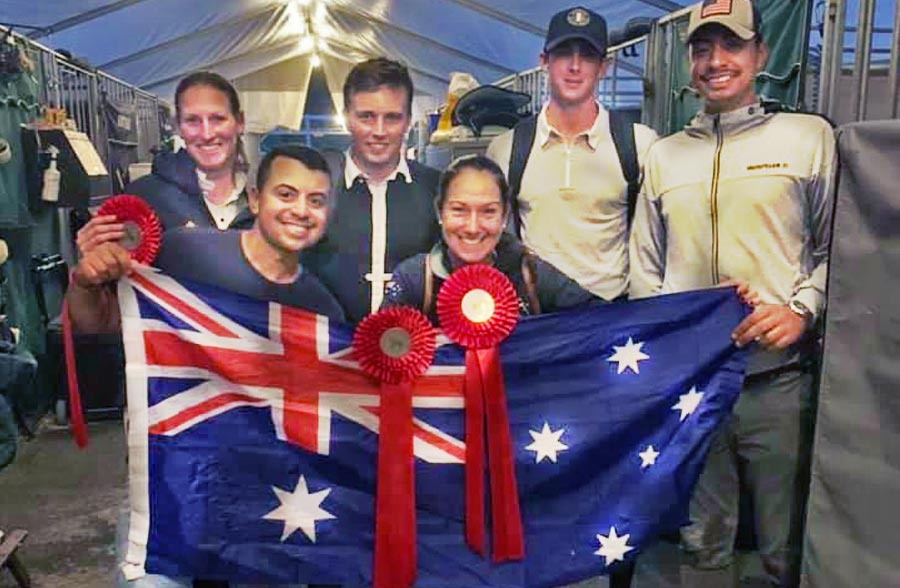 Supplied
Fantastic result by our Australian Nations Cup Team in Drammen, Norway overnight. Amy Graham and Coleraine des Bergeries, Hilary Scott and Oaks Milky Way and Jake Hunter and Jativa took to the course designed by Terje Olsen-Nalum and Anders Hafskjold, view HERE, along with 10 other nations.
Advertisement


With all 3 of members of our team jumping clear in the first round, we had no option for a drop score, but we didn't need it! Four other nations also finished on a Team score of zero so it was all down to a nail-biting second round.
Jake Hunter and Jativa making their Nations Cup Debut delivered a double clear and Amy and Hilary only had one rail each.
It was only Ireland who managed the produce the perfect score in the second round to take the win, while Australia, Belgium and France  all finished equal on 8 penalties.
Congratulations team – an outstanding effort! Full results HERE.
Advertisement


View Comments