She is back !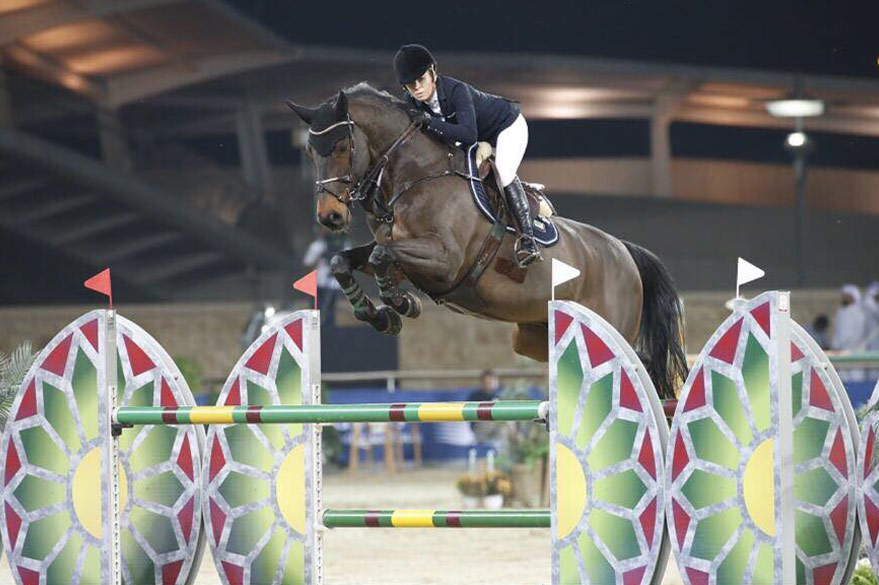 Edwina Tops Alexander Facebook Page
Source: Equestrian Australia
Australian jumping legend Edwina Tops-Alexander has been off the competition scene for a while and for very good reason. On July 30 she became a mother for the first time.
Just over a month after Chloé's arrival, Edwina is now back in the saddle and ready to return to the arena.
We caught up with Edwina for a quick update ahead of her likely return to competition at the International Longines Horse Show of Lausanne that begins on September 14.
How are you enjoying early motherhood and the arrival of Chloé?
"I'm loving every minute of it. She is just adorable and seems to have a strong mix of me and Jan !! She definitely seems to know what she wants."
Has she been integrated into your equine family and met some of the horses at the stables?
"Yes, all the horses have met her!! Chloé has met almost everyone in the equine family. I left Monaco for a few days and came to the show in Valkenswaard so she met many people there which was really nice."
What are your plans for returning to the saddle?
"I started riding one week ago. Now I'm up to riding four a day. I made a few jumps yesterday which felt great."
When do you think you will be ready to compete again?
"My plan is in 10 days to compete in the Lausanne 5 star but just the other classes to prepare me for Rome the following weekend."
How have you enjoyed the break and has it changed your perspective in any way?
"To be honest I never really felt like I was on a break. I was so busy I didn't even get time to read a book. I had a very easy pregnancy. I was never tired and I had no sickness except for having no appetite. I just enjoy so much spending time with Chloé and getting to understand her."
How have your main horses been managed since your break?
"My horses have been kept really fit and ridden twice a day every day. My eight-year-olds have been competing regularly and Alberto our rider has ridden some of my other's at the shows to keep them in gear."
Good luck to Edwina at her first show back!
View Comments