So close … Watch Edwina Tops-Alexander in LGCT Madrid GP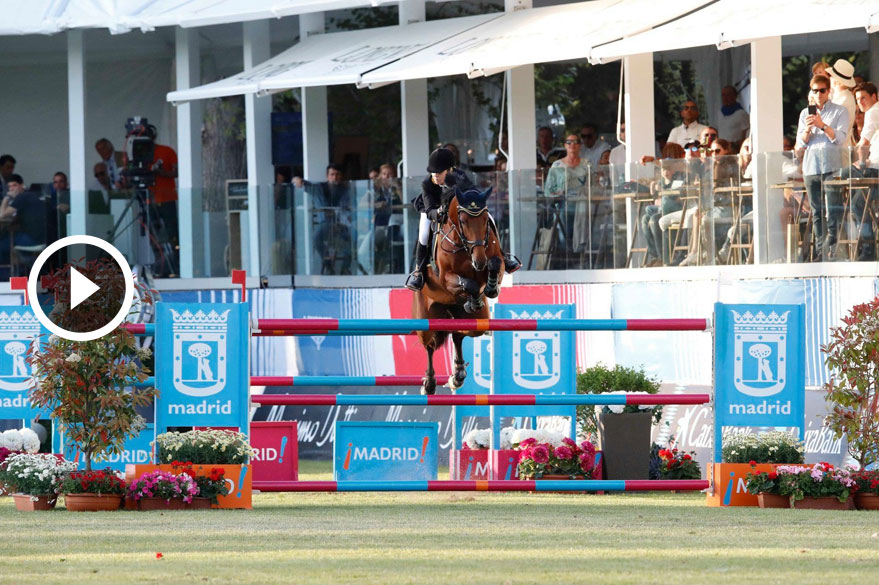 Stefano Grasso/LGCT
** VIDEOS BELOW **
As the sun began its slow descent over the beautiful Club de Campo Villa de Madrid, Santiago Varela Ullastres' course was another clever challenge requiring three key ingredients – scopey jumping, careful precision and absolute control. Using the full expanse of the foot perfect grass arena, and built specifically for the undulating field, the flowing track was a true test for the world's best, promising mouth-watering sport for the fourth leg of the Championship race. In front of a full capacity crowd at the Longines Global Champions Tour Grand Prix of Madrid, 35 of the world's best including Australia's Edwina Tops Alexander battled it out to win the 2018 title.
The intimidating bright blue water jump drew gasps from the crowd, with horses leaping to make the distance, and a Volvo spread set against lengthening shadows required complete focus. The final line was a tall ask, with a Longines double set against the packed grandstand taking out a few of the challengers, and a full 1.60m oxer positioned over a water tray to finish. The time allowed was 84 seconds, with a couple riders falling foul with just one time penalty.
In Round 1 Edwina Tops-Alexander and California rattled the back rail of the final oxer, but luck was on their side and they earned a place in the jump-off, with the two-time LGCT Champion keeping her 2018 title hopes alive.
With 10 riders in the jump-off, the pressure was firmly on the shoulders of Edwina and California and they set off at a galloping pace. The speedy mare flew around the grass arena, with Tops-Alexander daring her to the fences as the duo looked to be close to the fastest time. But the crowd threw up their arms in despair as the final oxer fell, the pole splashing into the water tray.
The costly rail at the last fence left a disappointed Edwina in 9th place.
On the Sunday, Edwina also rode her lovely 9 year old mare, Veronese Teamjoy, in Class 14 – the CSI5* 1.45m. A textbook clear resulted in 5th place for the combination.
View Comments