Speed, height and a touch of cuteness at EQUITANA Australia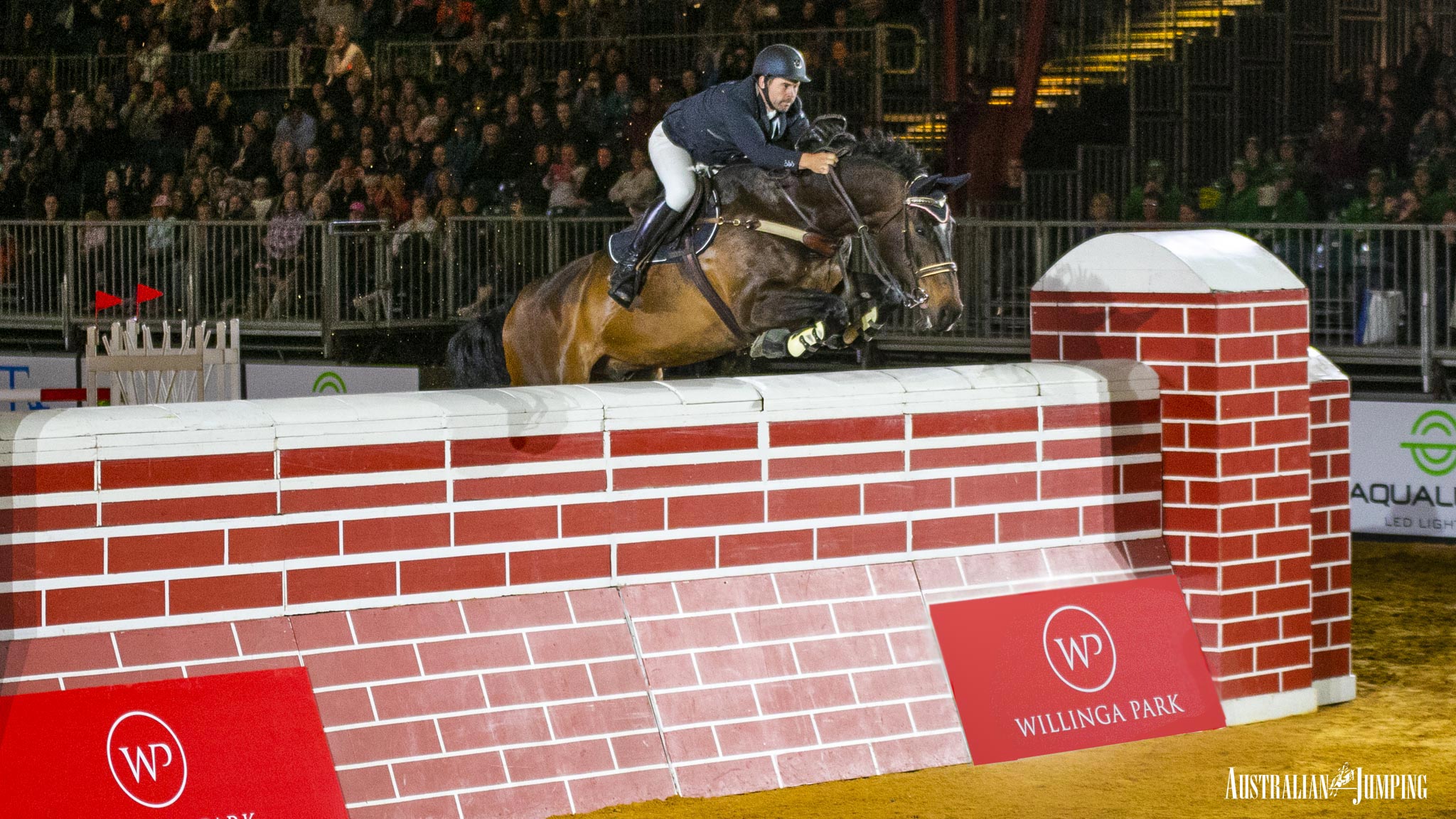 Australian Jumping
Above: Stephen Dingwall and Cavalier Ludicrous.
A fun night was had by all as we watched the Fibre Fresh Speed Knockout Championship and the Full Flight Puissance in the Aqualuma Grand Pavilion at EQUITANA Australia on the first night of this wonderful event.
We were treated to some breathtaking moments as competitors battled it out in the Speed Challenge over a number of rounds with Patrick Everingham and Bellhaven Catatani flying home to eventually take the win.
Advertisement

The kids had the crowd support though, and the fearless and determined Zoe Waller on her lovely horse Mobile App kept everybody on the edge of their seats.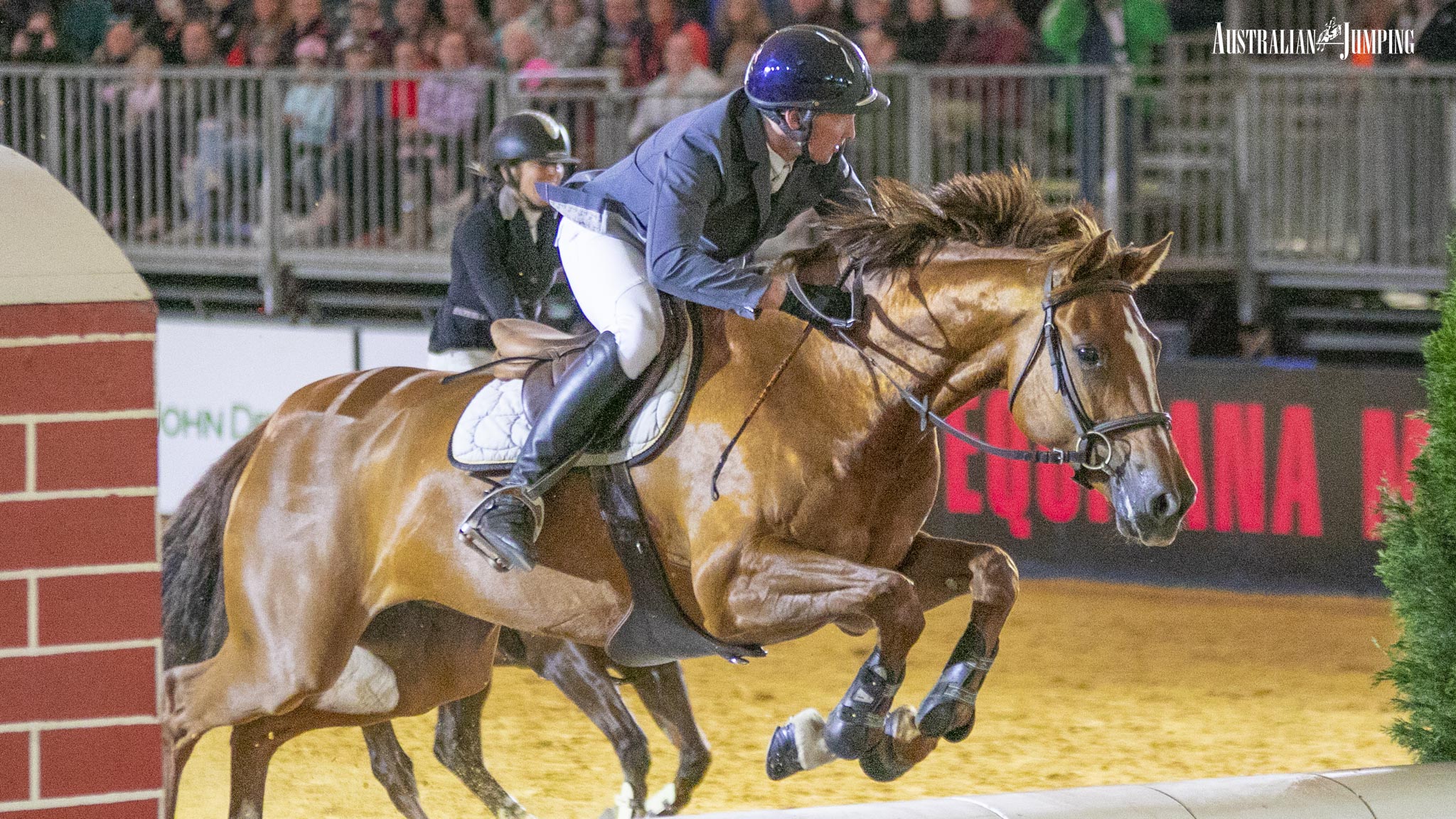 Patrick Everingham and Bellhaven Catatani
The second competition of the evening – the Full Flight Puissance was another breathtaker. Before it started we were treated to an overload of cuteness, as Australia's favourite mini, Crunch and his best mate Lippy entertained us with their antics with some 'mini jumping'!
Advertisement

EQUITANA Melbourne had put up an $80,000 incentive for anyone who could beat multi Olympian Gavin Chester, who 39 years ago set the Australian puissance record of 2.32m. So there was a massive incentive for all the competitors to face their fears and tackle the Willinga Park Puissance Wall.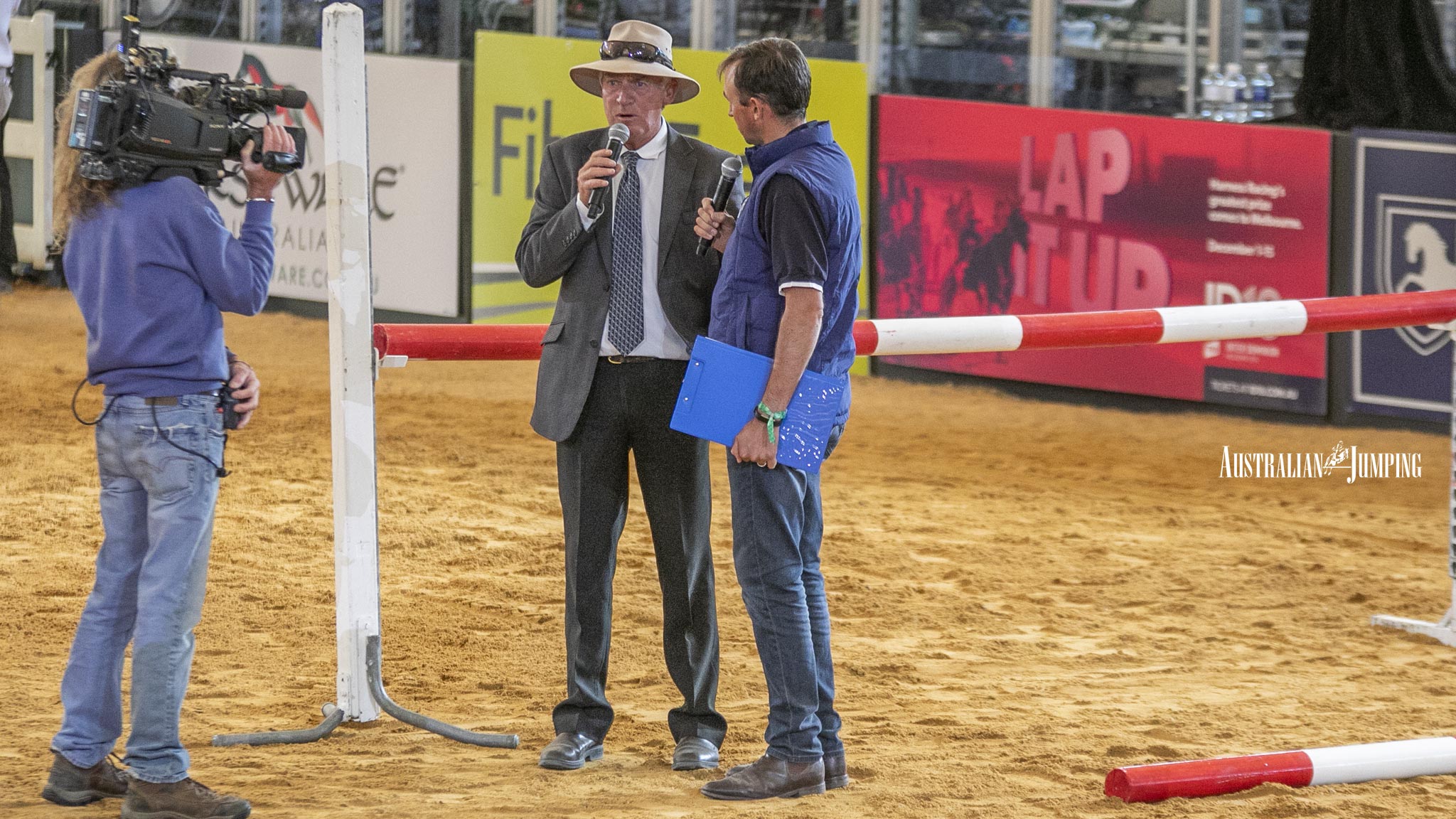 Tim Dreverman chatting with Gavin Chester about his Australian puissance record
The wall was initially set at 1.70m, then raised to 1.90m as one by one the competitors dropped out. James Arkins and Waitangi Skynet gave it a great shot, but finally, at a height of 2.05m, we were left wth Stephen Dingwall and Cavalier Ludicrous and Merrick Ubank and Alantinus. We watched in anticipation to see who would make it over – and they both did – for a joint win. As a finale, the wall was raised to 2.37m to see if either of these amazing combinations could clear it, but even though both horses gave it their all, the top few 'bricks' were knocked out and so the record set by Chester still stands. Well done to all the competitors on such a great night of jumping.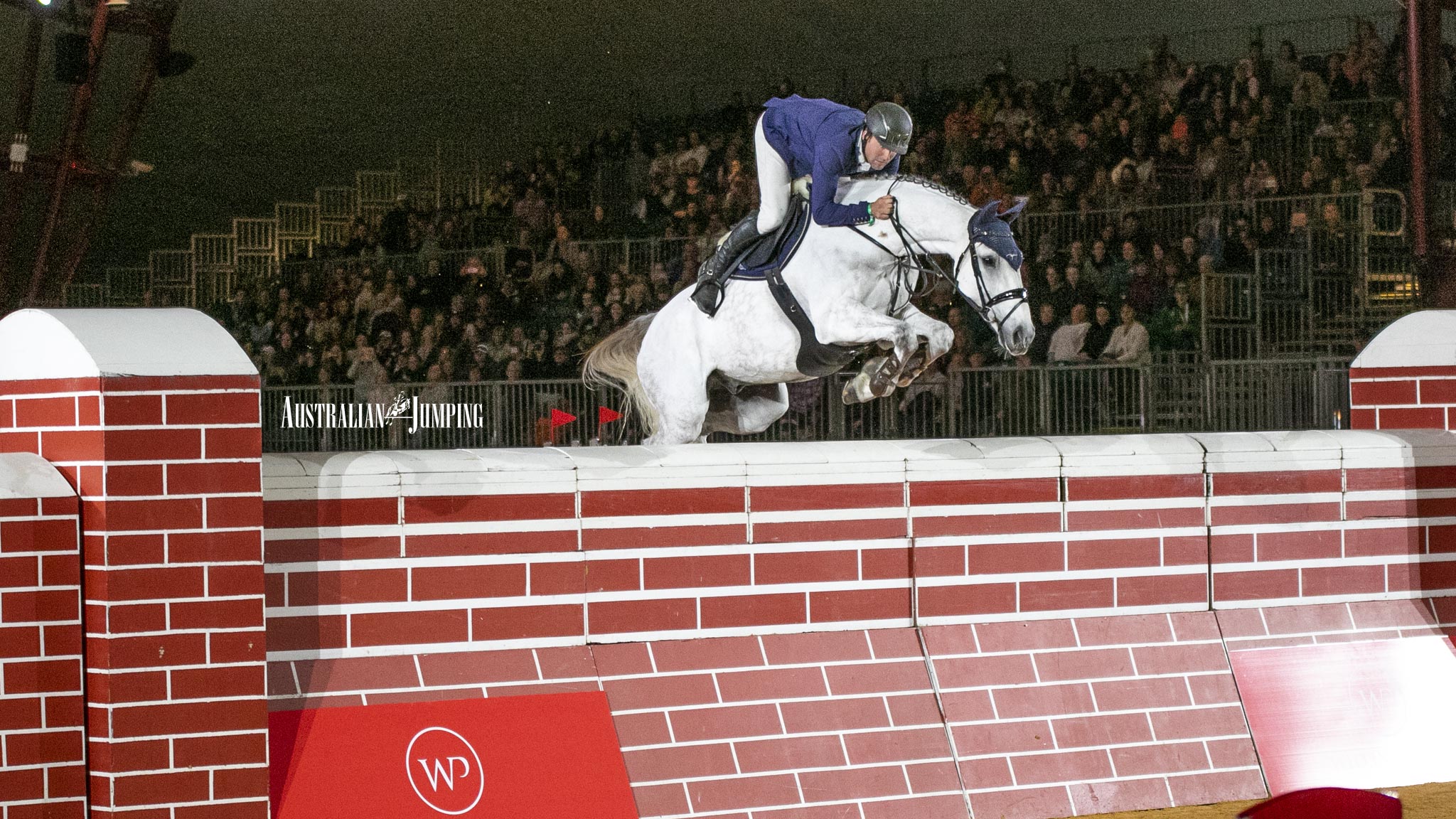 James Arkins and Waitangi Skynet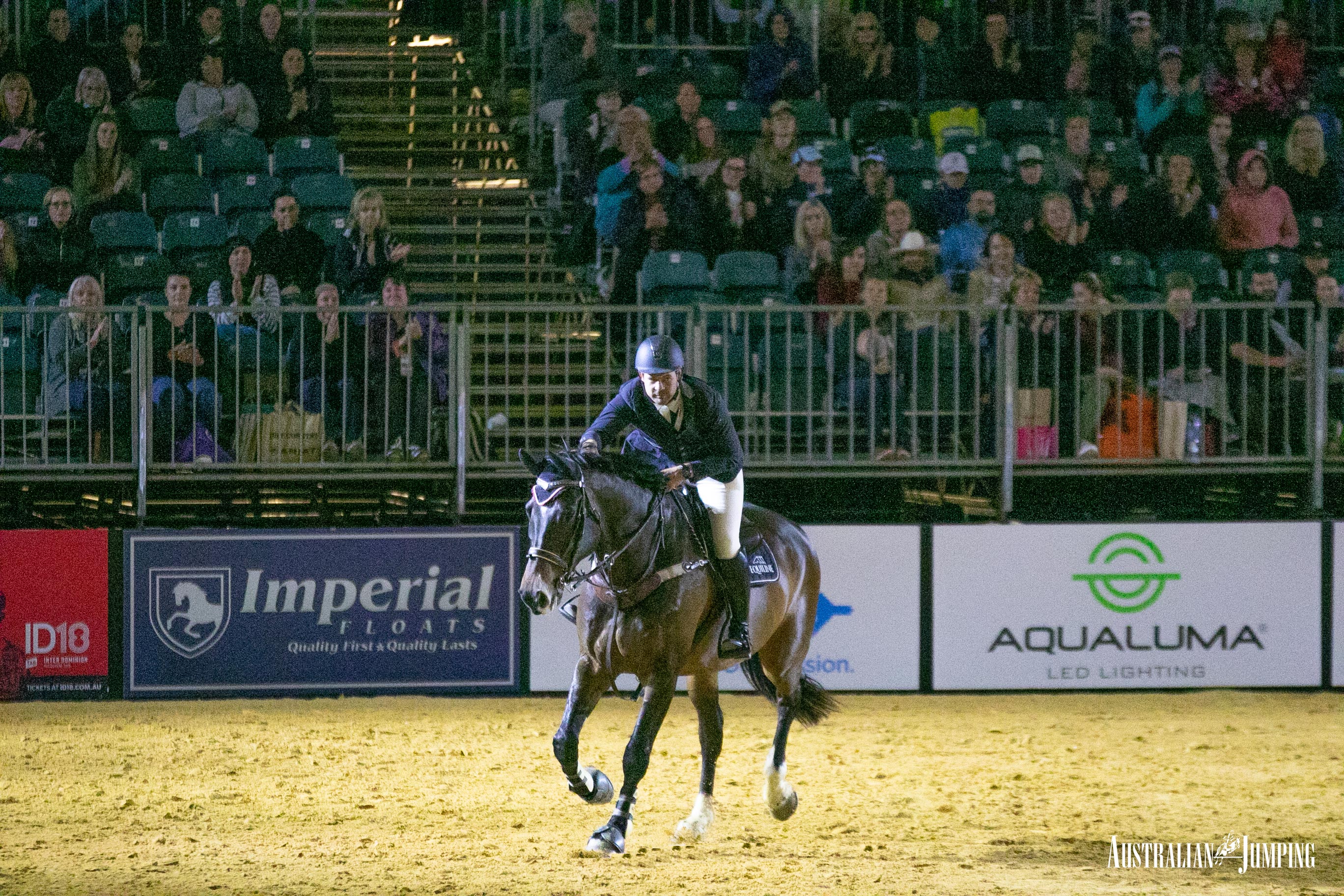 Stephen Dingwall and Cavalier Ludicrous after clearing 2.05m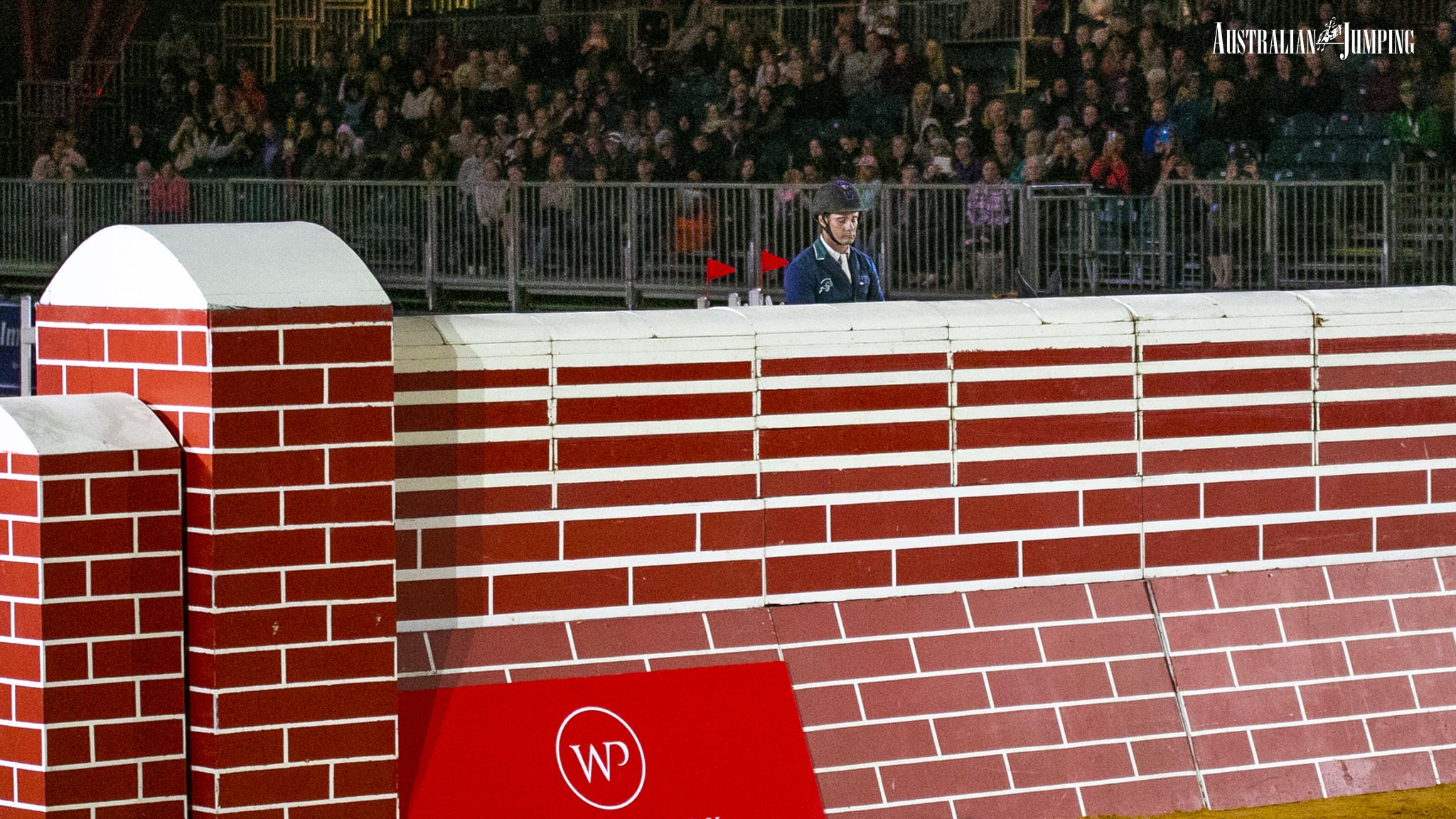 Perspective – taller than Alantinus!
View Comments