Stephen Dingwall triumphs in the Silver Tour Final at Elysian Fields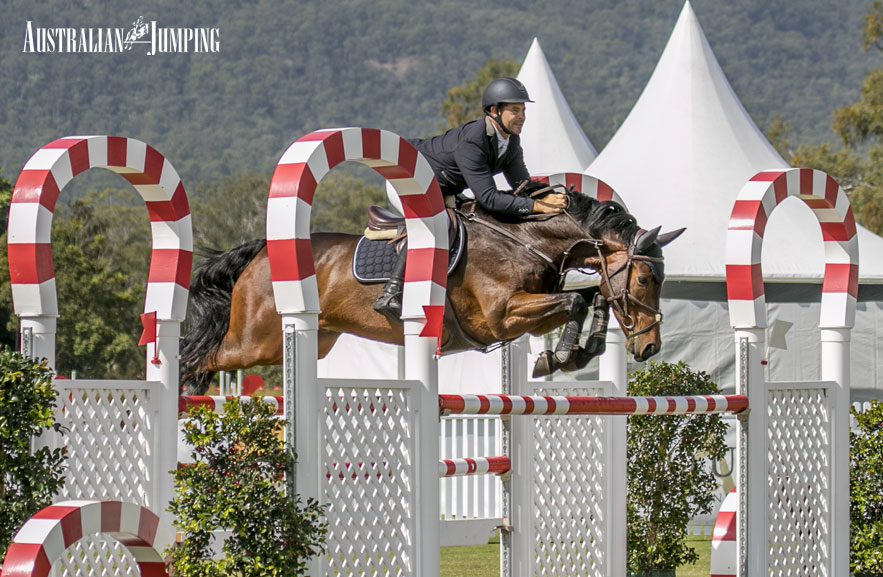 Australian Jumping
A nail biting jump-off saw Stephen Dingwall and Cavalier Du Rouet win the Coolmore Silver Tour by the barest of margins today. When the competition ended, only 0.06 seconds separated Stephen from the second placegetter, Tom McDermott on Elegance De La Charmille, with ex-New Zealander, Katie Laurie riding On The Point Eve, also going double clear in third place.
After a mixed performance in the qualifying rounds of 7th and 31st place, Stephen rode one of seven clear rounds, to make the jump-off, where he delivered another clear round in an exhilarating time of 48.00 seconds.
Placings in the qualifiers of 2nd and 16th saw Tom McDermott enter the final in good form and this was proved with a clear round in fast time. Another clear round in the jump-off in a time of 48.06, procure second place and a massive $12,000 in prize money thanks to having played double the entry fee in return for triple the prize money.
Third place, with the only other clear round in the jump-off, went to Katie Laurie on On The Eve Point. Katie, who also went double clear in the 2nd qualifying round was the only rider to enter the jump-off with a penalty, having incurred just one time penalty. As Tom McDermott did, Katie also took the risk of paying double the entry fee and was rewarded with a triple payout of $10,500
The top 8 placings in the Coolmore Silver Tour Final are listed below.
| | | | |
| --- | --- | --- | --- |
| PLACE | RIDER NAME | HORSE NAME | PRIZE MONEY |
| 1st | Stephen Dingwall | Cavalier Du Rouet | $5,000 |
| 2nd | Tom McDermott | Elegance De La Charmille | $12,000 |
| 3rd | Katie Laurie | On The Point Eve | $10,500 |
| 4th | Hayley Morris | Miss Money Penny | $3,000 |
| 5th | Olivia Hamood | Carado GHP | $2,500 |
| 6th | Paula Hamood | Lady Jane GHP | $1,750 |
| 7th | Jasmine Dennison | Nicolossi | $1,500 |
| 8th | Melissa Blair | Zidora | $1,200 |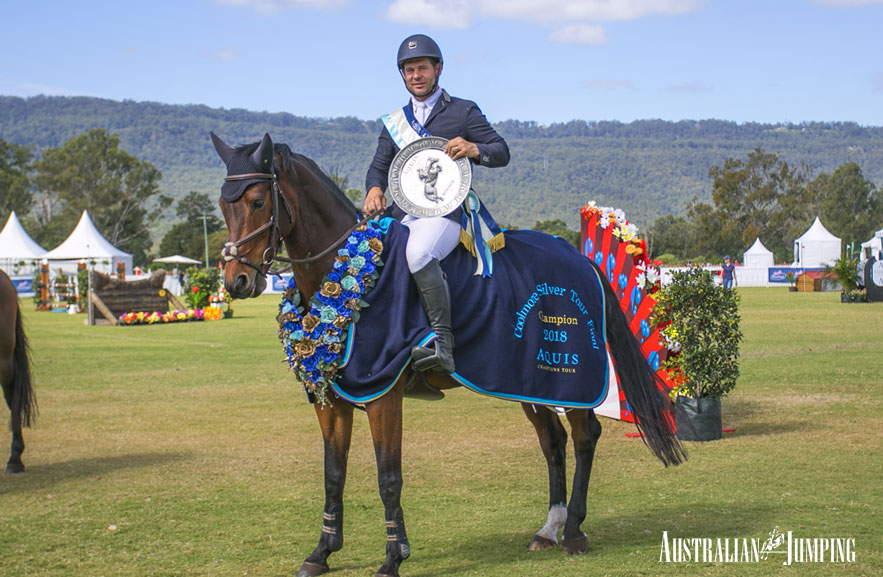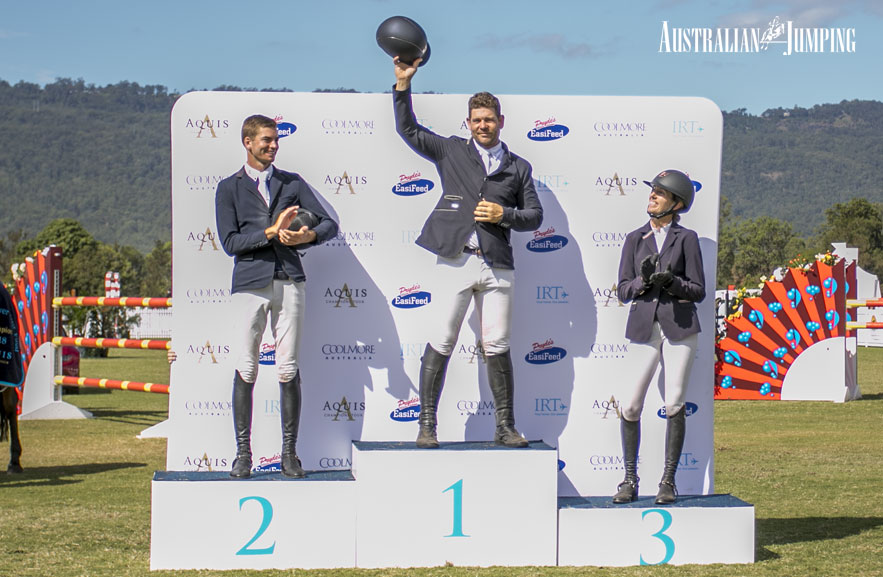 View Comments