Team Coolmore / Peachester celebrates after big AJTL win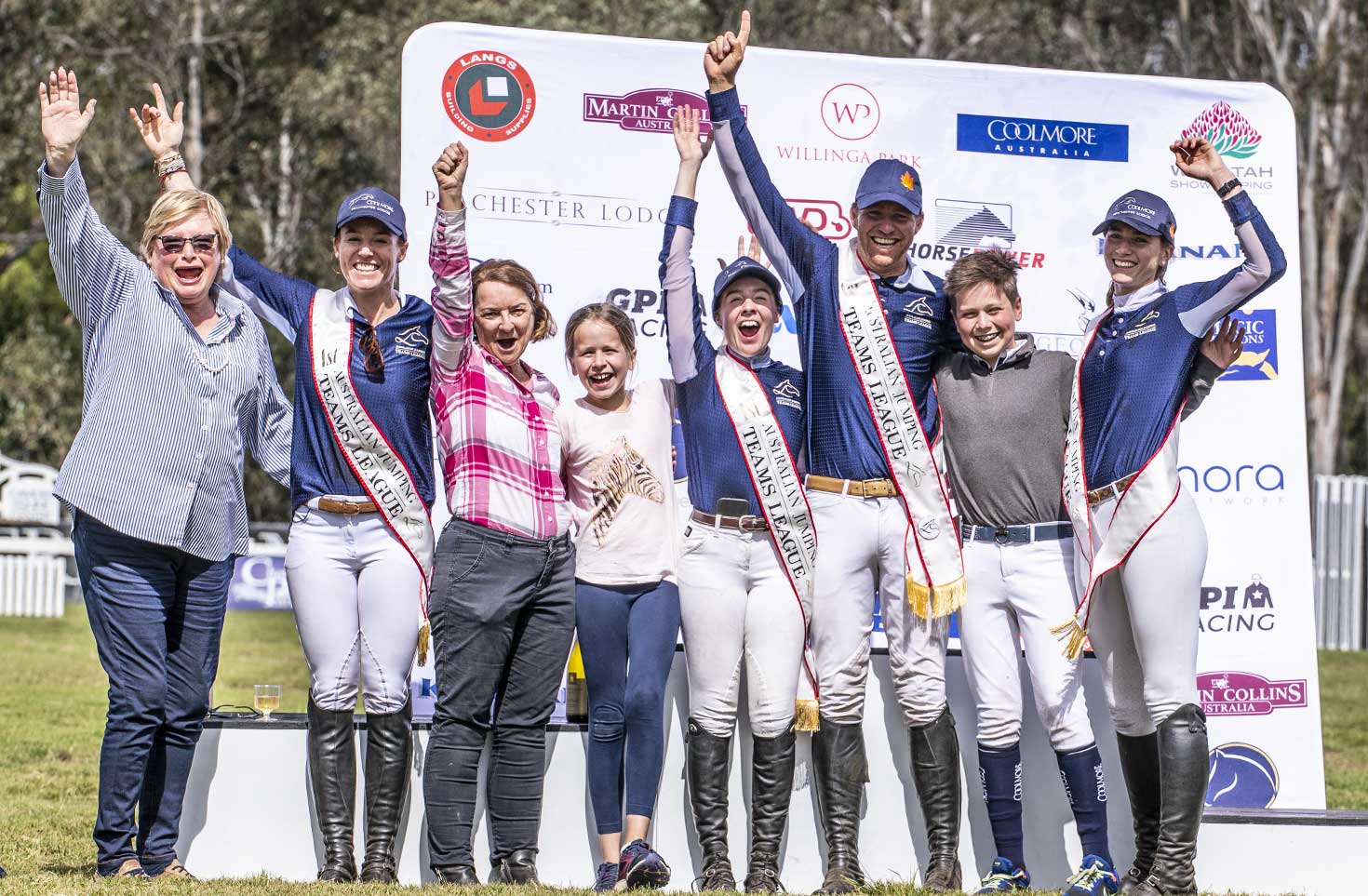 Australian Jumping
The long-awaited final AJTL event for 2021 finally came together at the Sydney International Equestrian Centre yesterday – and what a competition it was! After a very interrupted season courtesy of COVID and state border closures, it was with much excitement that we finally saw the brightly-clad riders walk the course yesterday afternoon planning their strategy for the competition ahead.
Advertisement


Nine teams took on the challenge for this event and all but one of the teams had the benefit of 4 combinations and therefore a drop-score, but even so, there wouldn't have been a rider that entered the arena yesterday that didn't feel the pressure of wanting to do their absolute best for their team. Each of these teams also had at least one Under 25 rider – a huge and somewhat daunting experience for these less experienced competitors.
Combinations came out in team draw order for each of 4 waves and in the first wave we saw only two clear rounds – the first one being from Laura Sloey – the U25 rider from Team Coolmore/Peachester and the second from Amber Fuller from Team Chatham Park, both these girls setting their teams up with a great start.

Laura Sloey and Beijing LS La Silla
Wave Two saw three more clear rounds the first from Izabella Stone, the U25 rider from the reining champions Team Willinga Park, the next from Jamie Priestly another U25 rider from Team Martin Collins Australia and the third from James Mooney of Team Horsepower/CWD.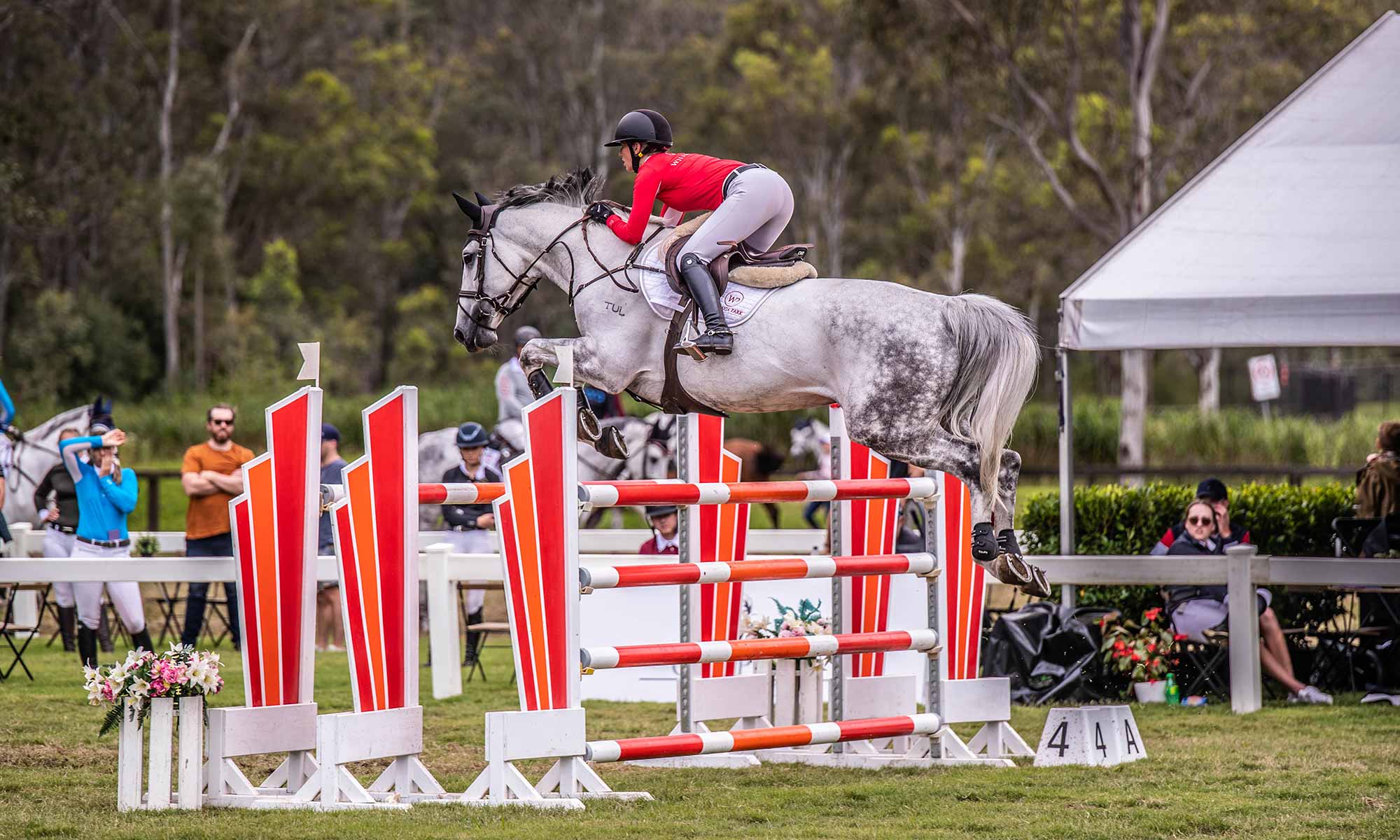 Izabella Stone and Tulara Stolzette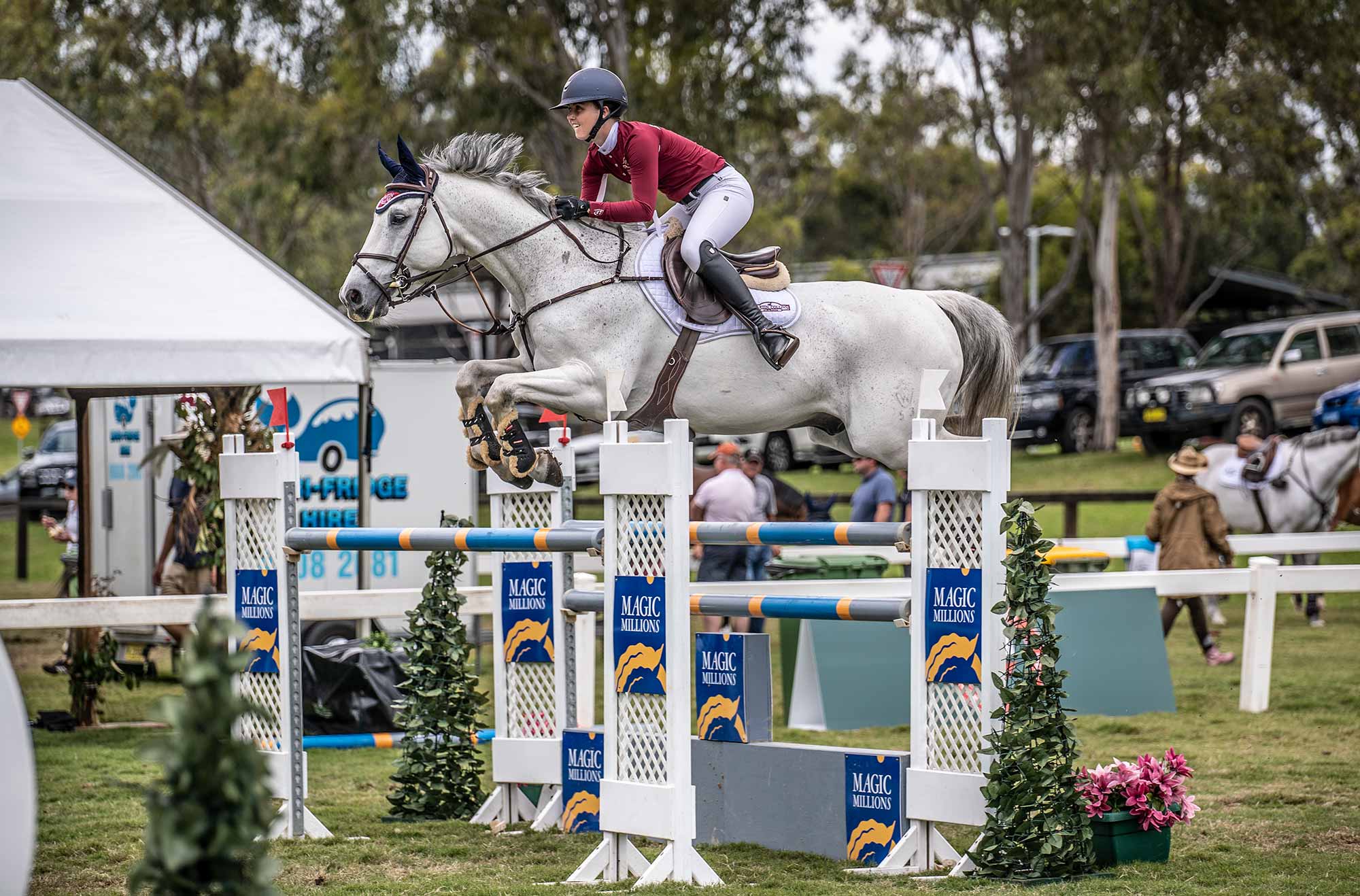 Jamie Priestley and Courage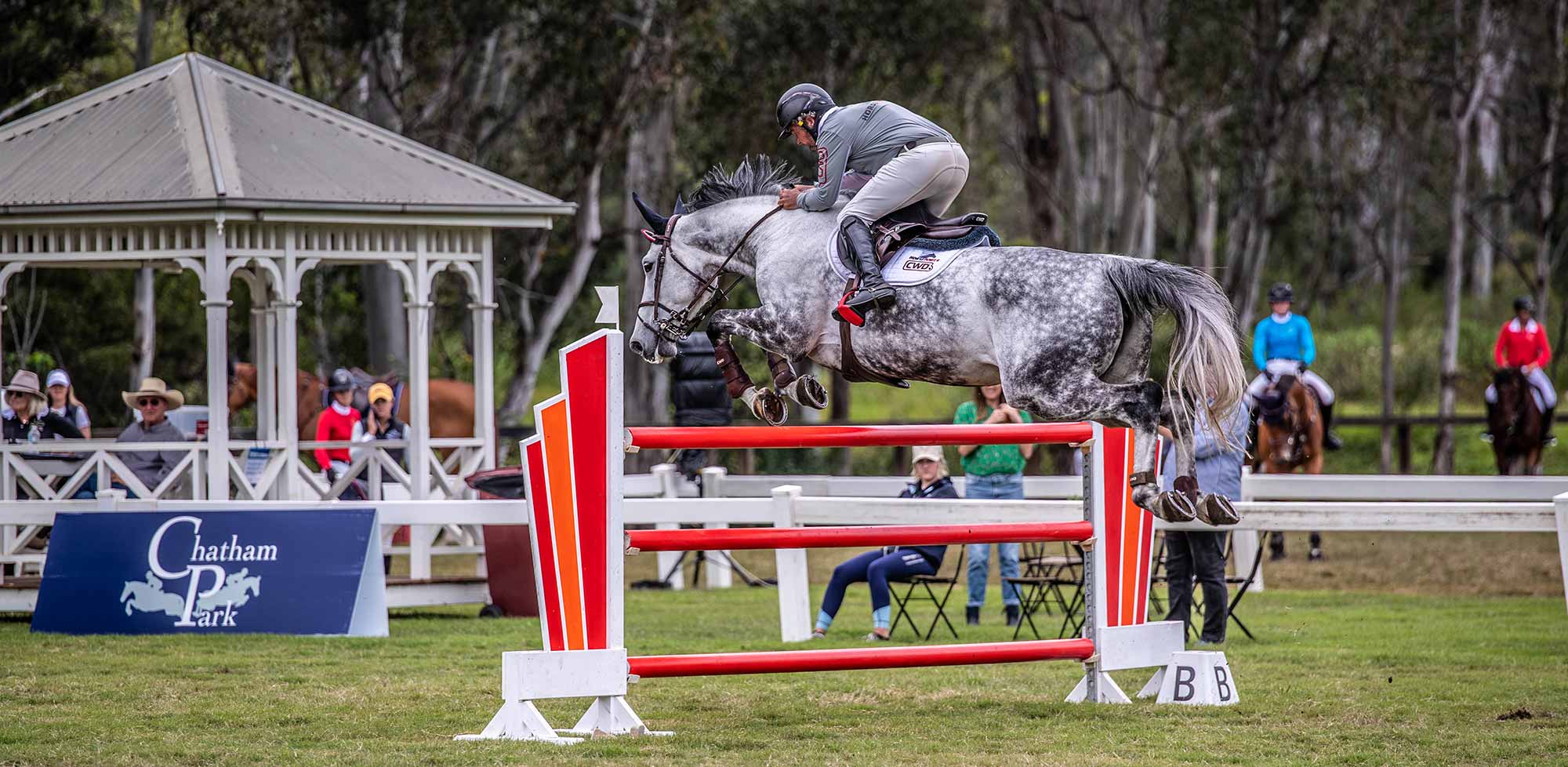 James Mooney and KPH Cavatina
After the second wave of riders we had two teams on 4 penalties and four teams on 8 – so it was still anyone's competition.
Wave Three saw only one more clear round – from another of our U25 riders – Madeline Sinderberry. The young riders were certainly proving their worth in this competition!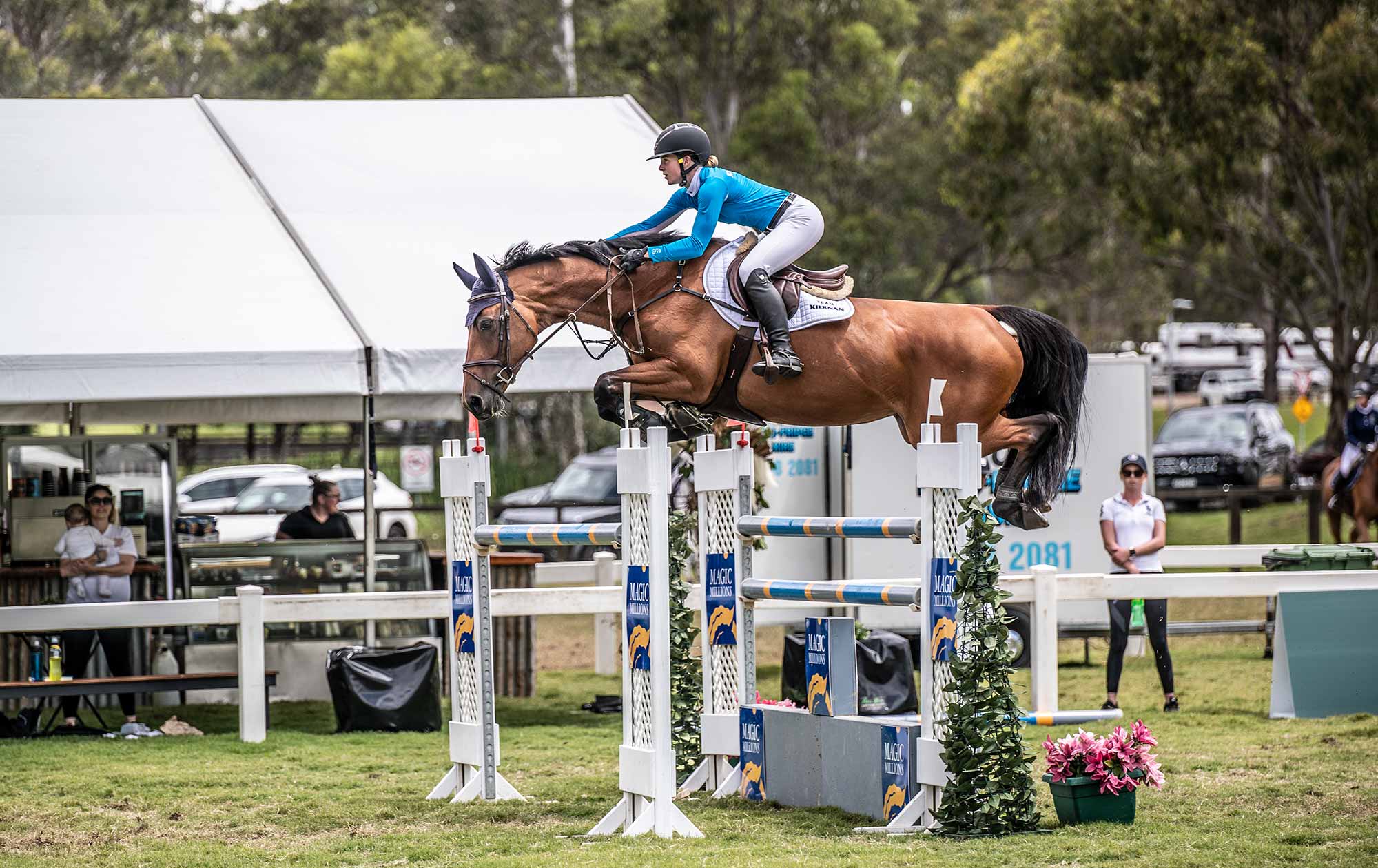 Madeline Sinderberry and Cami Z
Going into Wave 4 we were starting to get a clearer picture of how the teams were sitting as they were sorted into a draw order, with the last five teams to come out being Willinga Park, Kiernan, Coolmore/Peachester, Horsepower/CWD and Chatham Park.
The Geopro Footing Joker Fence (only in play for the 4th Wave) was to play a massive part in the outcome of the competition with Billy Raymont and Anton delivering a clear round and clearing the Geopro Joker to take them into the lead. This performance was emulated by Maddison Stephen and Yalambi's Grazi from Team Horsepower/CWD and David Cameron from Team Coolmore/Peachester who both also went clear as well as attempting and clearing the Joker Fence – leaving them on both on -4 penalties for their rounds and 0 penalties for their overall team scores.
Things didn't go quite as smoothly for Ally Lamb from Team Kiernan and Tom McDermott from Team Chatham Park, who both took a shot at the Geopro Joker but in their valiant attempt managed to dislodge the precariously balanced top rail – leaving both teams off the podium.


Billy Raymont and Anton
After the Fourth Wave we had two teams tied on an overall score of 4 penalties and that meant we had a jump-off to look forward to between Team Willinga Park and Team Coolmore/Peachester!
Coming out in draw order it was Billy Raymont and Anton who entered the arena first and in usual Billy style we saw an accurate and fast round in 41.44 seconds. It was all up to Tallara Cameron and Oaks Come by Chance – had Billy left enough of a door open for Tallara to steal the golden spot from them?  It certainly was a tall order, but to the absolute delight of the crowd they pulled it off – shaving almost a second off Billy's time – to finish clear in 40.50 seconds. What a finish to a super competition.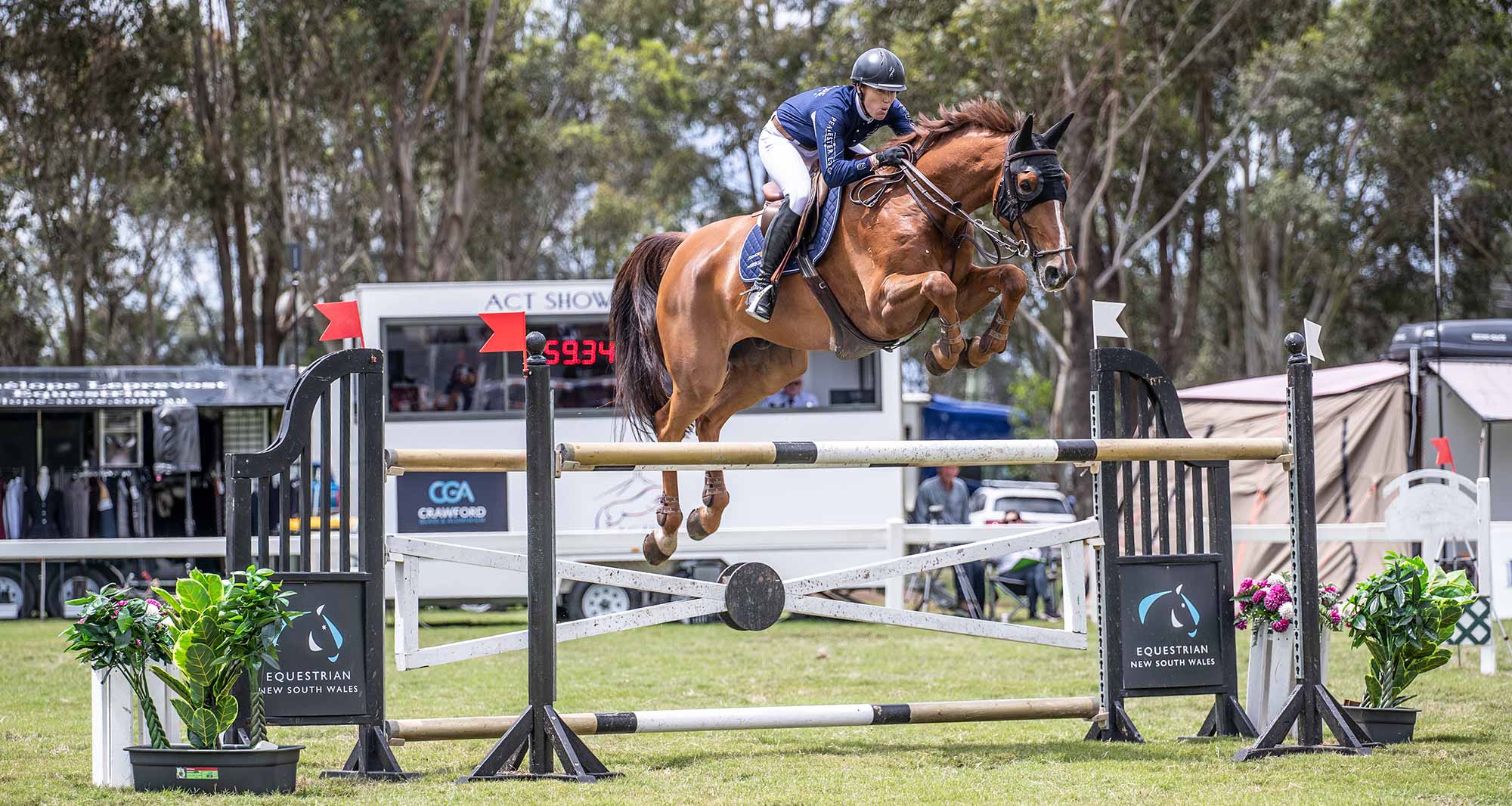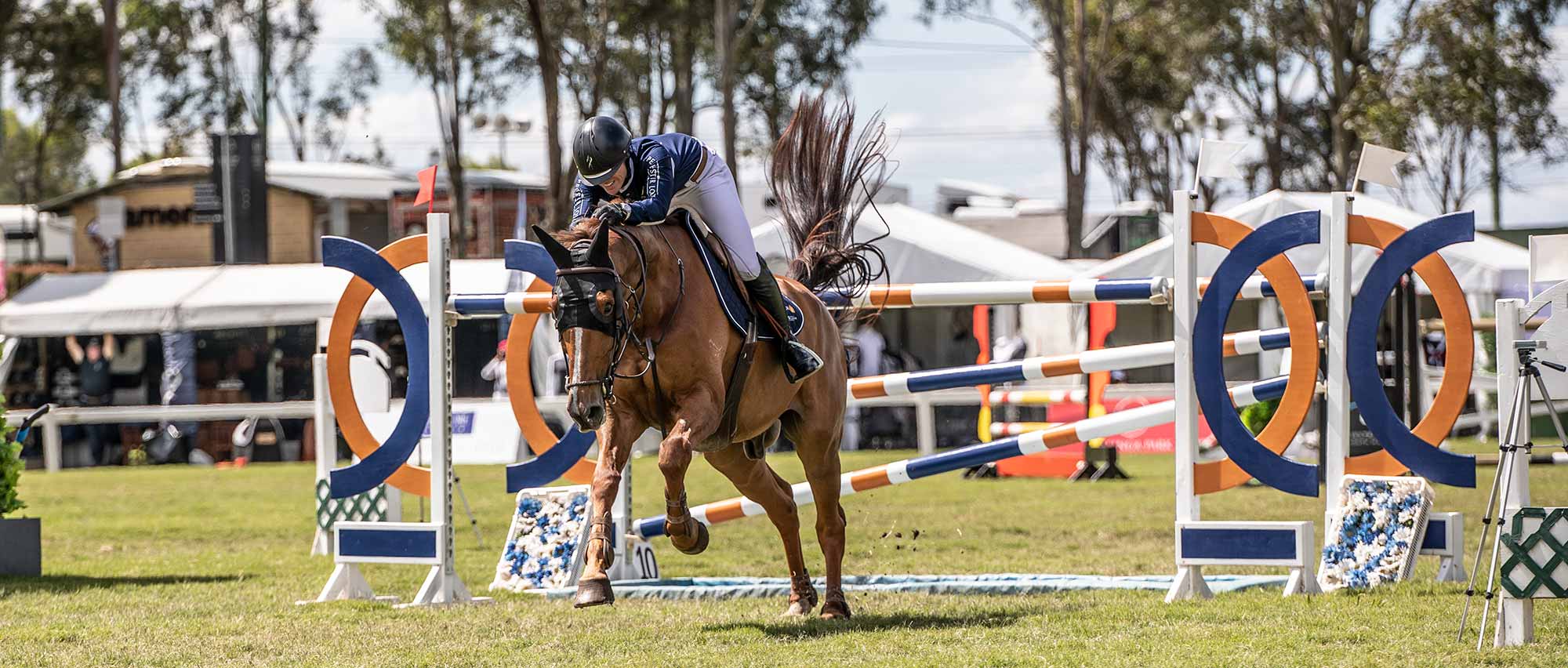 Tallara Cameron and Oaks Come by Chance
Congratulations to all the riders that made this such a great competition, in particular to the three teams that filled the podium:
1st  Team Coolmore/Peachester
2nd Team Willinga Park
3rd Team Horsepower/CWD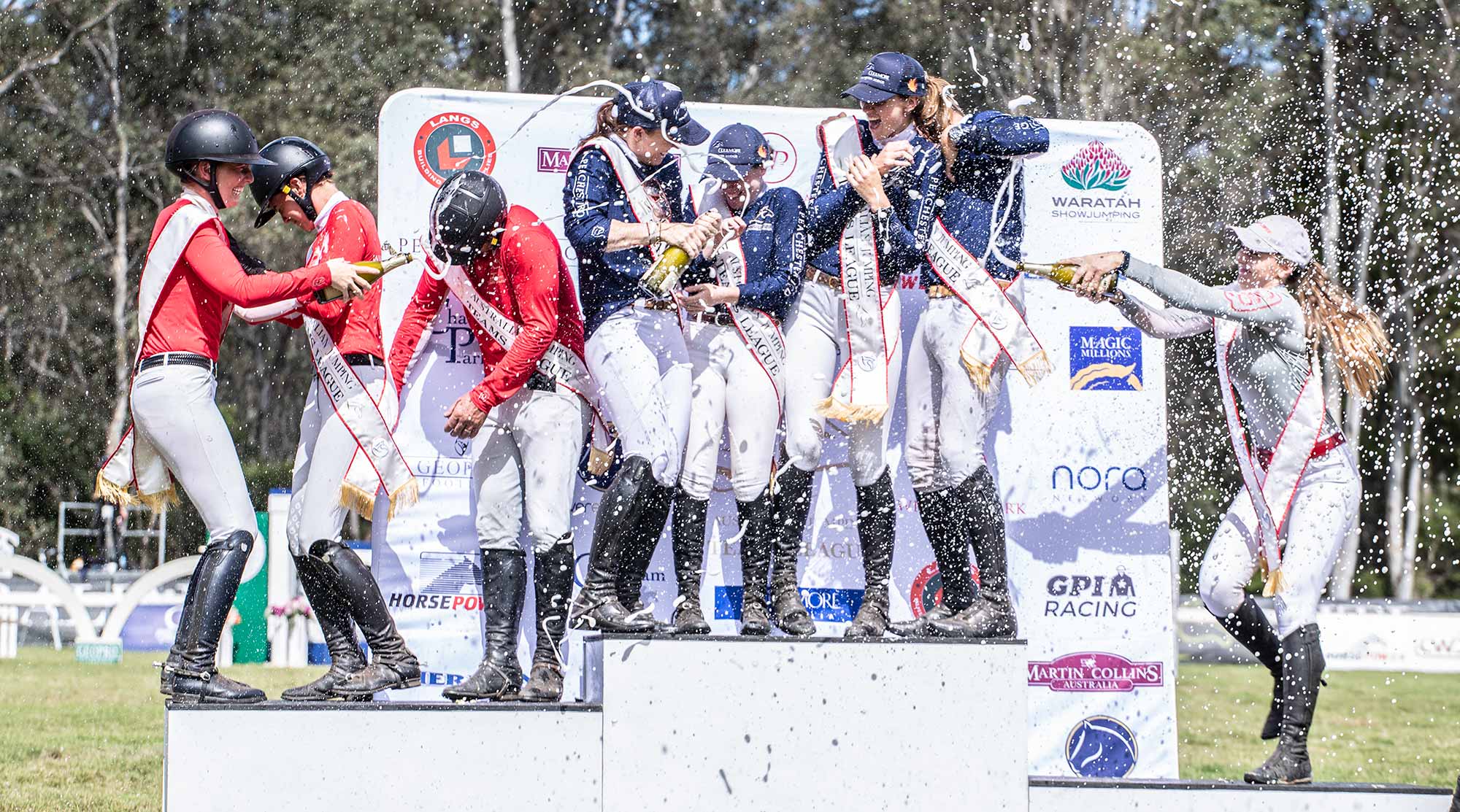 View Comments