Tom McDermott breaks Elysian Fields Drought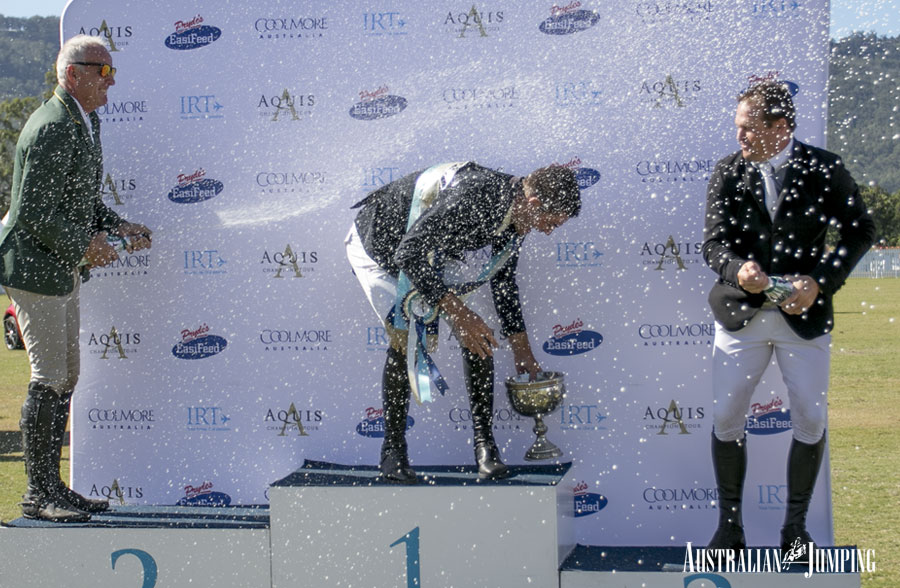 Australian Jumping
Going one better than his second placing in yesterday's IRT Silver Tour Final, Tom McDermott thrilled the crowd with an exhilarating ride in the jump-off to win the Bronze Tour Final at Elysian Fields this morning- his first championship win at Elysian Fields in recent years. In a high-class event which saw a clear round required to make the jump off field of ten, Tom McDermott and Alpha Activity, sped away from the field, winning by more than a second from Chris Chugg on KG Queenie and Billy Raymont on KS Digger in third place.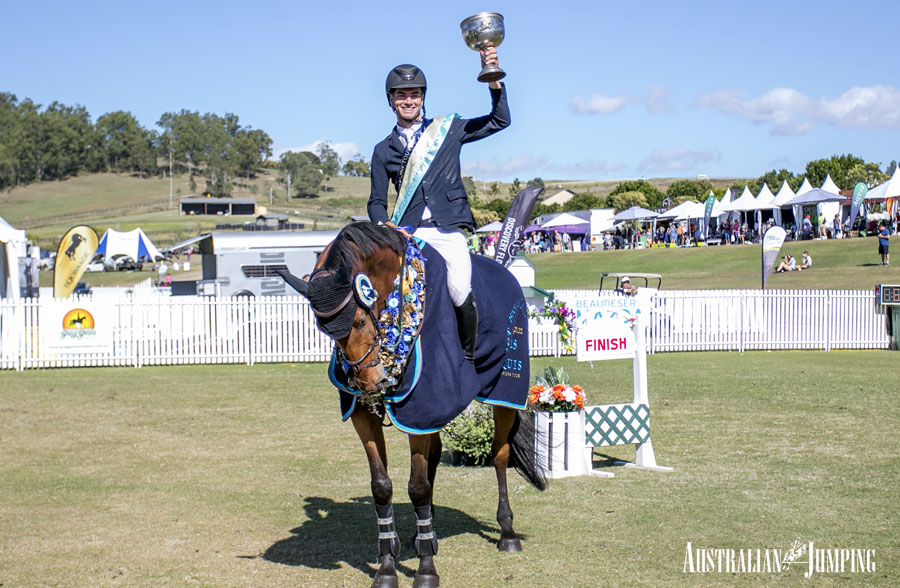 Tom came into the Bronze Tour Final in fantastic form and certainly did not let down his supporters. Although only posting the 9th fastest clear round, he set the early benchmark in the jump-off. In a scintillating ride, he threw caution to the wind, setting a time that the rest of the field could not match.
Seasoned rider, Chris Chugg, accepted the challenge and rode KG Queenie hard between jumps, however, was only able to record a time of 42.17 seconds, which could not match Tom's time of 41.10 seconds.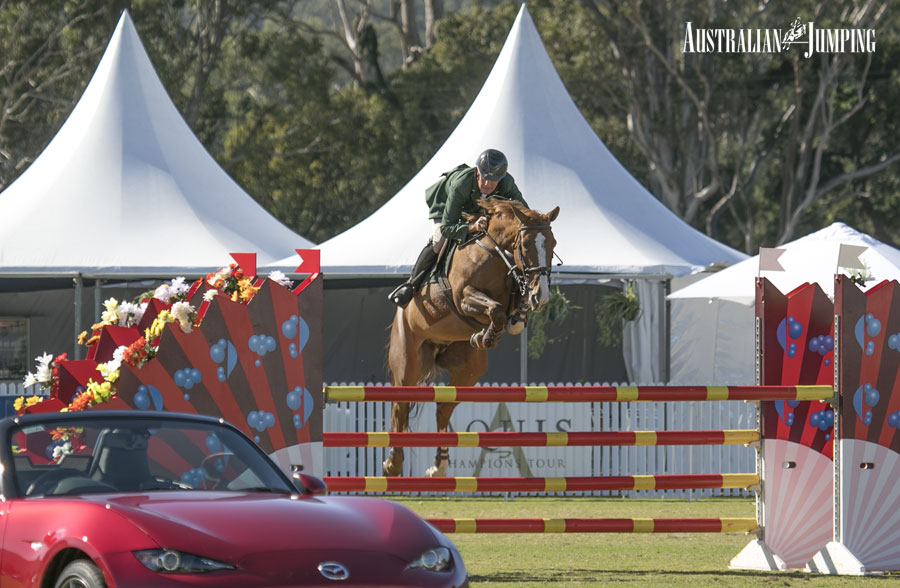 Recently back from Europe, Billy Raymont on KS Digger also rode a fast, clear round in the jump-off, however was a further 1.5 seconds slower than Chris, in third place.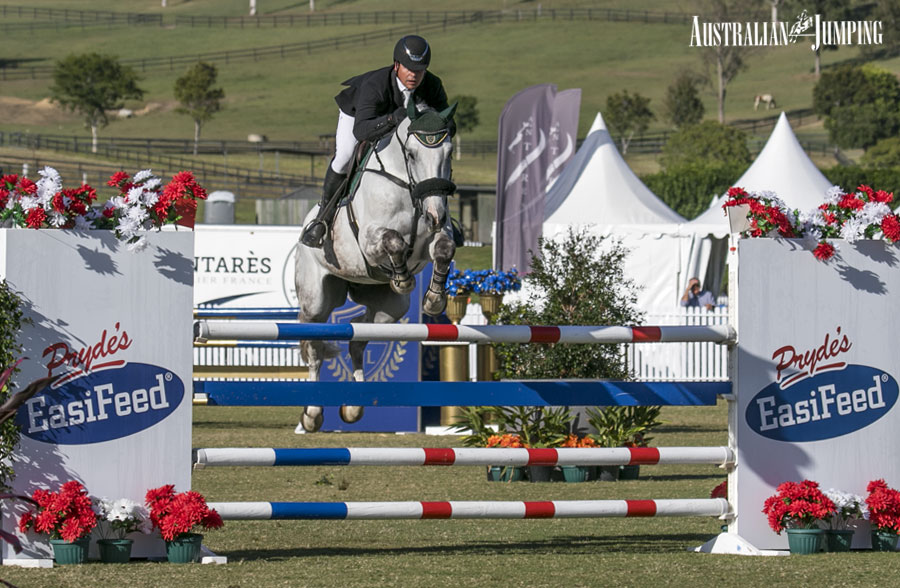 All three riders were able to triple their prize money, thanks to having payed double the entry fee for this class.
The top 10 placings in the Bronze Tour Final are listed below.
| | | | |
| --- | --- | --- | --- |
| PLACE | RIDER NAME | HORSE NAME | PRIZE MONEY |
| 1st | Tom McDermott | Alpha Activity | $10,500 (triple) |
| 2nd | Chris Chugg | KG Queenie | $8,400 (triple) |
| 3rd | Billy Raymont | K.S. Digger | $6,000 (triple) |
| 4th | Sam Overton | Oaks Cassanova | $1,700 |
| 5th | Stuart Jenkins | Blackall Park Penny Lane | $1,500 |
| 6th | Tim Amitrano | Killy Billy Castanoo | $3,000 (triple) |
| 7th | Jennifer Wood | Cassando B | $700 |
| 8th | Coco Dulhunty | Wallaroo Carnival | $500 |
| 9th | Olivia Hamood | Yirrkala Vanity Affair | $400 |
| 10th | Tim Bowman | Calaza Park Ellibell | $350 |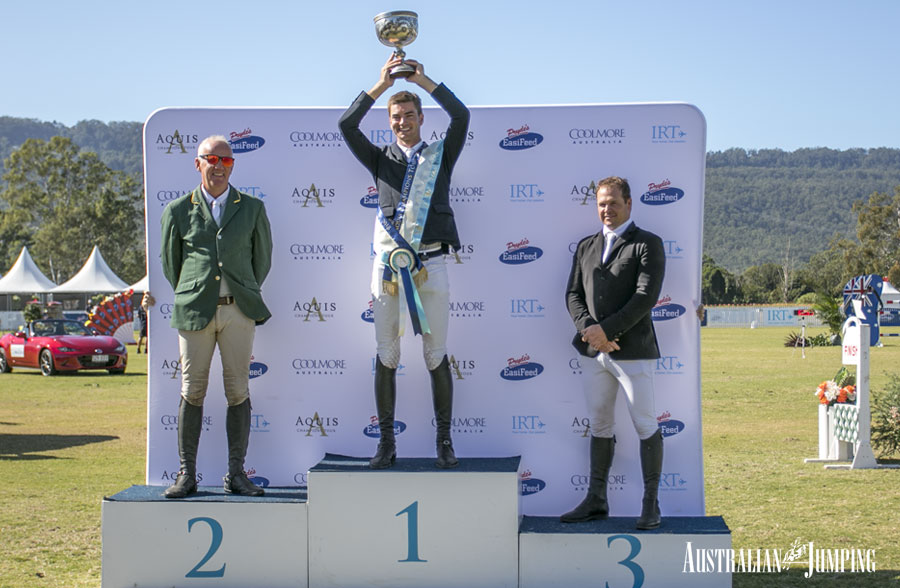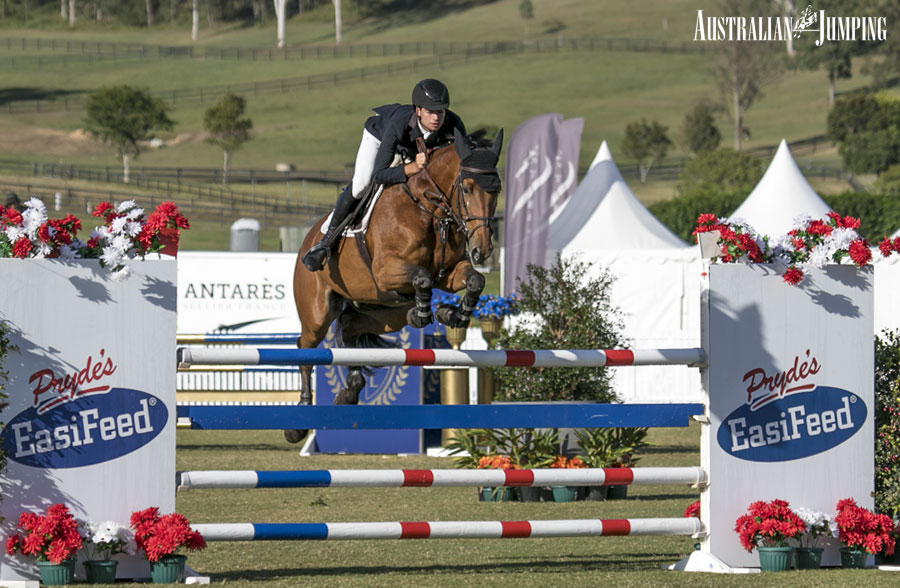 View Comments