World Cup Qualifiers enter second half of season at Waratah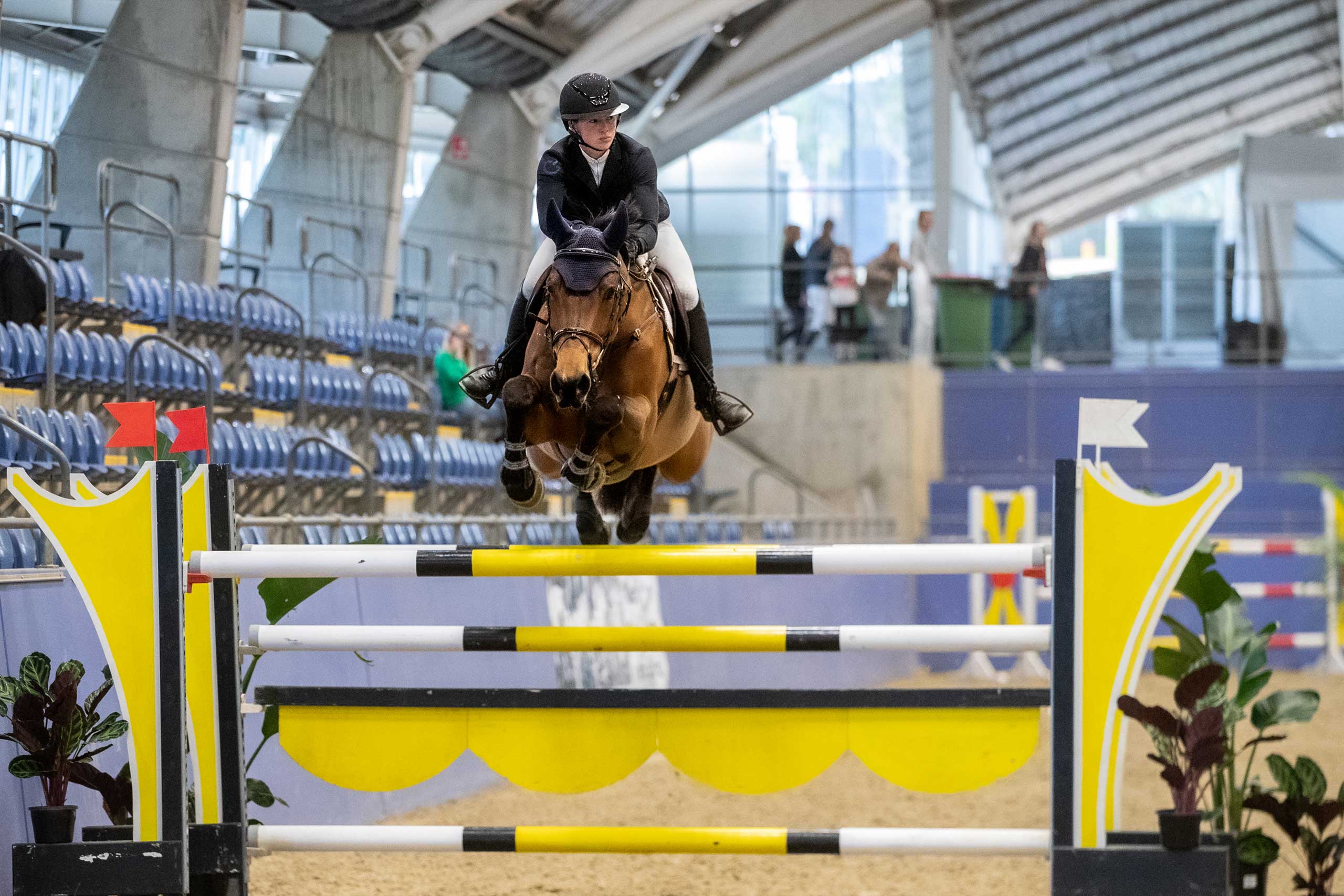 Australian Jumping
Above: Madeline Sinderberry and Cami Z – winners of the World Cup Qualifier at Caboolture.
The second half of the 2023 FEI Australian World Cup Qualifying series will get underway this weekend when The Waratah World Cup Show is held at Sydney's International Equestrian Centre. In a season which has been reduced from a planned 10 legs to just eight, with the cancellation of the Royal Adelaide and Royal Melbourne events, there are just four legs left for somebody to step up and make their mark. The winner of the Series will be invited to attend next year's World Cup final to be held in Riyadh in the Kingdom of Saudi Arabia in April.
Advertisement


As it is an indoor event, competitors will not be eligible to advance their progress towards meeting the Minimum Eligibility Requirements (MER) to qualify for the possibility of being selected for the Paris 2024 Olympics. However, as this is the first World Cup Qualifier in Australia since we won our way into the Olympics at Valkenswaard back in July, a strong performance here would surely not go unnoticed by selectors.
Joint current leaders of the series on 54 points, are Tom McDermott with Cooley Gangster and Sarah-Louise McMillan with Tyrone, who were both in action last week at at the Waratah warm-up weekend. Amber Fuller, currently in third place on 44 points, placed fifth and eighth with CP Aretino and Nopal Van Tallaert respectively in the Grand Prix. Just a single point behind Amber is Madeline Sinderberry who produced a pair of fourth placings last weekend with Camie Z, in both the Grand Prix and an open 1.45m class.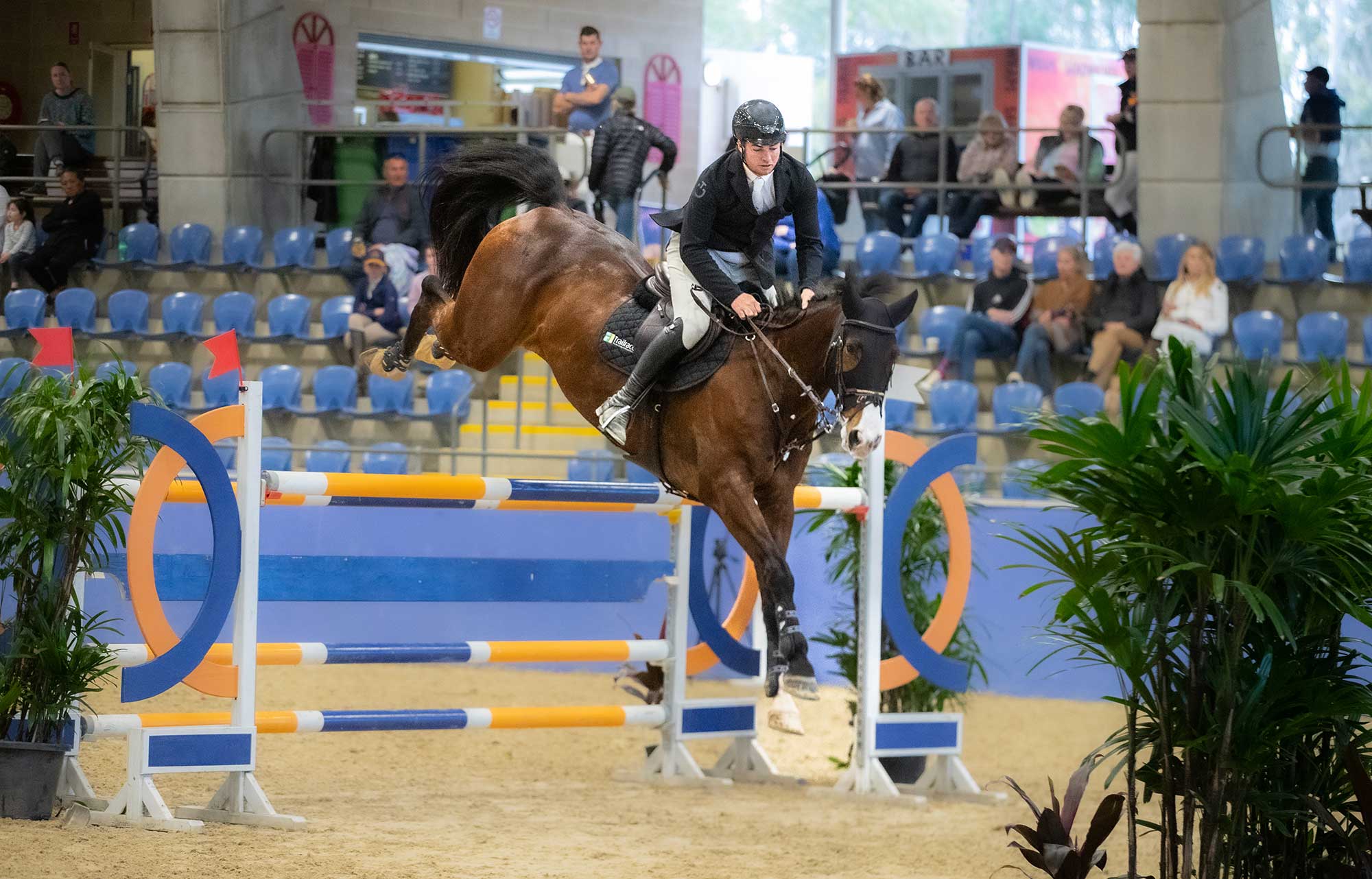 Above: Tom McDermott with Cooley Gangster
A little further down the list, Amanda Madigan currently fills eighth place on the scoreboard with her most recent World Cup outing a win in the Larapinta Leg back in April. Just one place behind her on 22 points sits Aaron Hadlow, who with his mare Vahlinvader won at 1.45m last weekend before a second placing in the Grand Prix.
All these stars are set to compete, along with visiting New Zealand rider Sam Whale who will surely be out to beat the Aussies on their home soil. Sam had a great World Cup Series in New Zealand over the summer where she finished overall sixth and she proved that form with a double clear win in the Warm Up weekend Grand Prix.
With the Sixth Leg scheduled for Tamworth on the following weekend, a number of riders are travelling from interstate to compete and add to the excitement that this competition is sure to generate.
All the action will take place on Saturday afternoon in the SIEC indoor arena and if you can't make it in person, all the action will be live-streamed on the Australian Equine Network at the link below.
https://australianequinenetwork.com.au/livestreams/showjumping/2023-waratah-showjumping.aspx
View Comments