World Cup Star Cristalline Sold to the USA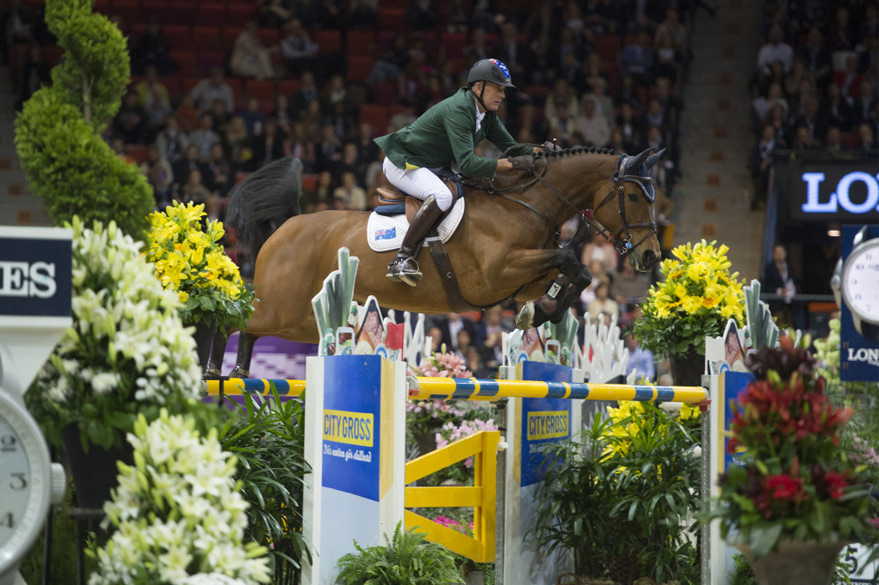 Michael van de Velde
Source: Noelle Floyd
The 8-year-old mare Cristalline that caused a sensation this March when she jumped to a top-ten finish in the 2016 Longines FEI World Cup Final has found a new, American rider.
The Bavarian warmblood mare (Cristallo x Caretello B) was ridden by Australia's Chris Chugg at the World Cup Final in Goteburg, Sweden in a performance that saw her jump clear, on four faults, and clear with one time fault over the three rounds of competition.
That stunning performance caused many heads to turn, but Chugg, and his girlfriend Gabrielle Kuna who is the mare's owner, insisted that she wasn't for sale. With a promising future, Cristalline proved herself as a young horse in Australia as 5, 6, and 7 year old national champion. The long-term plan was to prepare her for Chugg to represent Australia with at the 2018 FEI World Equestrian Games in Bromont, Canada, and she was imported from Australia to Europe with that goal in mind at the start of 2016.
However, with the assistance of Sergio Neuppmann Junior and Francois Mathy, interest in Cristalline was funneled to a successful sale to American rider Adrienne Sternlicht of Greenwich, Connecticut, who trains with USA Olympian McLain Ward.
View Comments