Oaks Altador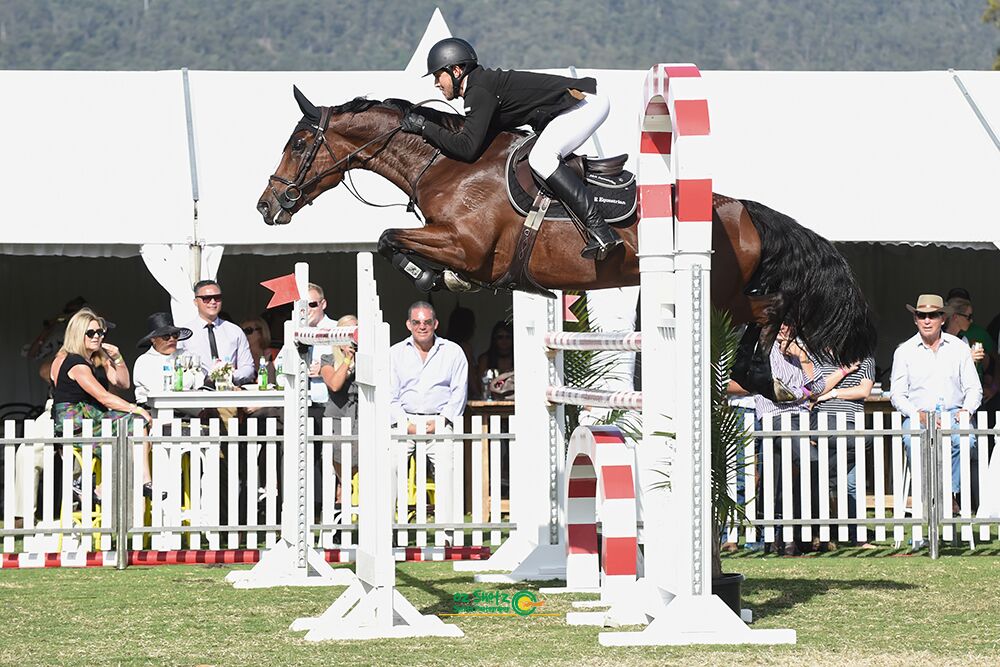 Oz Shotz Sports Photography
Stable name: Alti
Height: 16hh
Breeding: Out of Oaks Altes (imp), by Conquistador (imp/exp)
Owner: Rhys Stones and family
Top 3 results:
– AQUIS Gold Cup GP Champion 2016
– Australian Speed Champion 2015
– Leading Young horse Adelaide Royal 2013,2015
Altador was purchased from Oaks Sporthorses as a yearling in 2009. Initially she was not our first pick but when we put pen to paper and started looking at the pedigree, for us she was the clear winner. Altador was purchased together with my parents and grandparents after heavily convincing them it was a great idea to buy a well bred young mare that we could look at breeding from in the future.
She was broken in by myself in 2010 and it has been an amazing ride since! However it certainly hasn't been a very smooth one. After her first show we weren't too sure how many more she would do, as she was extremely horse shy (and still is no better to this day). Her horse shyness is quite extreme – to the point, she does not care whether there is a fence, car nor people in her way, she will run straight at it to get away from other horses! Every show is a real struggle with her in the warm up.
One of her first shows was Sydney Summer Classic Young Horse Finals at SIEC – she competed in the 4 Year Old class where she was ridden by my partner Jess (Stalling). She came home with the win and that was her first big win of an extremely successful career to date. I will never forget Jess saying to me when we got home "I am never riding your 'CRAZY' horse again" !
From there she has come along in leaps and bounds, shooting up the grades very quickly. To date she has well over 140 points. I have always had great faith that she was going to have the scope to jump bigger tracks. Although there's been more than a few comments along the way saying she was going to run out of scope once it got up above 1.40m.
I had 3 major falls off her within 3 months back in 2014, one leaving me with 3 breaks to my collar bone at Adelaide Royal and then breaking my wrist at Wodonga WC. All accidents were caused by her horse shyness. Apart from that we have a very special bond. What I like most about Altador is that she will always try for me no matter what! For a little mare she has a huge heart. That is undoubtedly one of her greatest attributes.
So far she has 2 foals on the ground via Embryo Transfer.  A 3yr old filly by CALGARY GNZ and a weanling filly by KANNAN.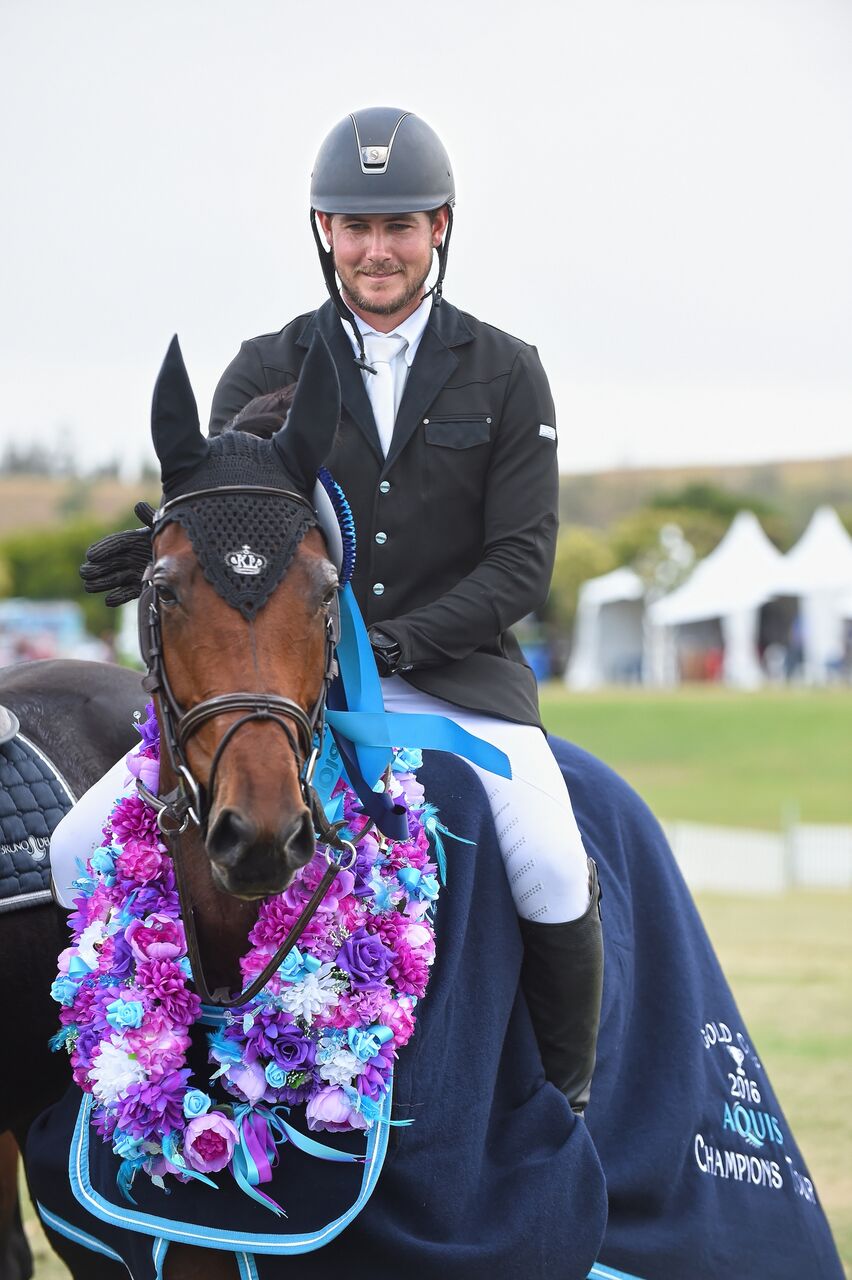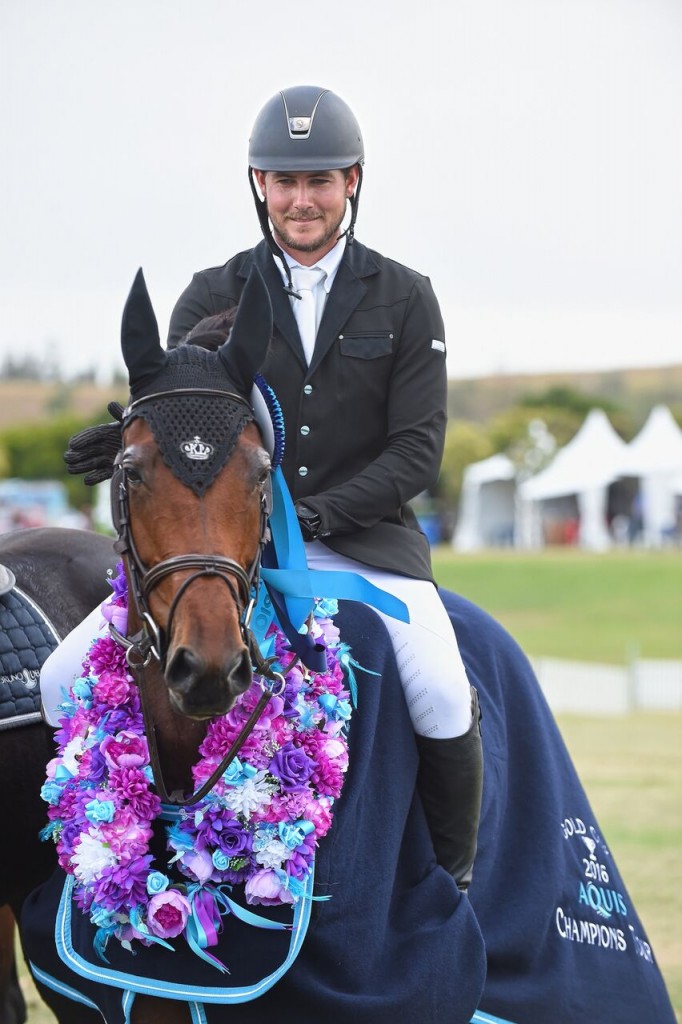 Photo Credit: Oz Shotz Sports Photography
View Comments