A flying start to Waratah Showjumping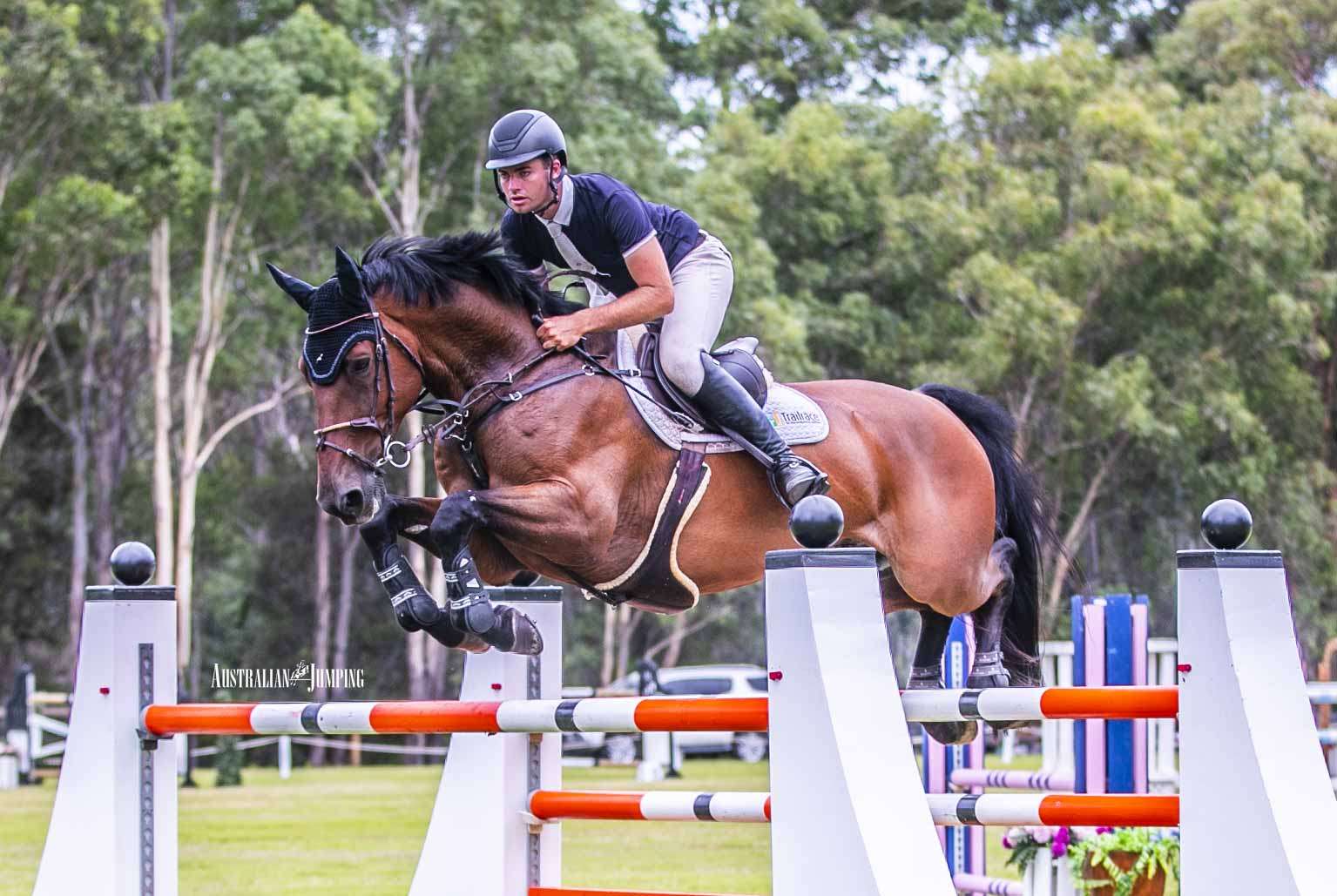 Australian Jumping
Above: Tom McDermott and Yalambis Harvard.
Kicking off three days of competition at Sydney International Equestrian Centre (SIEC), the Valentines edition of Waratah Showjumping got off to a great start today – with things getting quite hot and steamy in the afternoon!
Superstar course designers Mark Atkins and Jamie Kermond did a great job to seperate the fields and we saw some excellent competition across both arenas.
Advertisement


Congratulations to all the winners and placegetters from today – see below for the results:
FRIDAY RESULTS
RING 1
CLASS 1A: Open – 1.20m
The first six placings in this class were:
| | | |
| --- | --- | --- |
| PLACE | RIDER | HORSE |
| 1st | James Arkins | Conquest |
| 2nd | Paige McBain | Greengrove Rebel |
| 3rd | Tess McInerney | Yalambi's Fair Diamond |
| 4th | Kelly Bridgland | Showtym Burrow |
| 5th | Rhys Stones | Othello MVNZ |
| 6th | Brad Frankum | Warraleigh Park Umbrayas |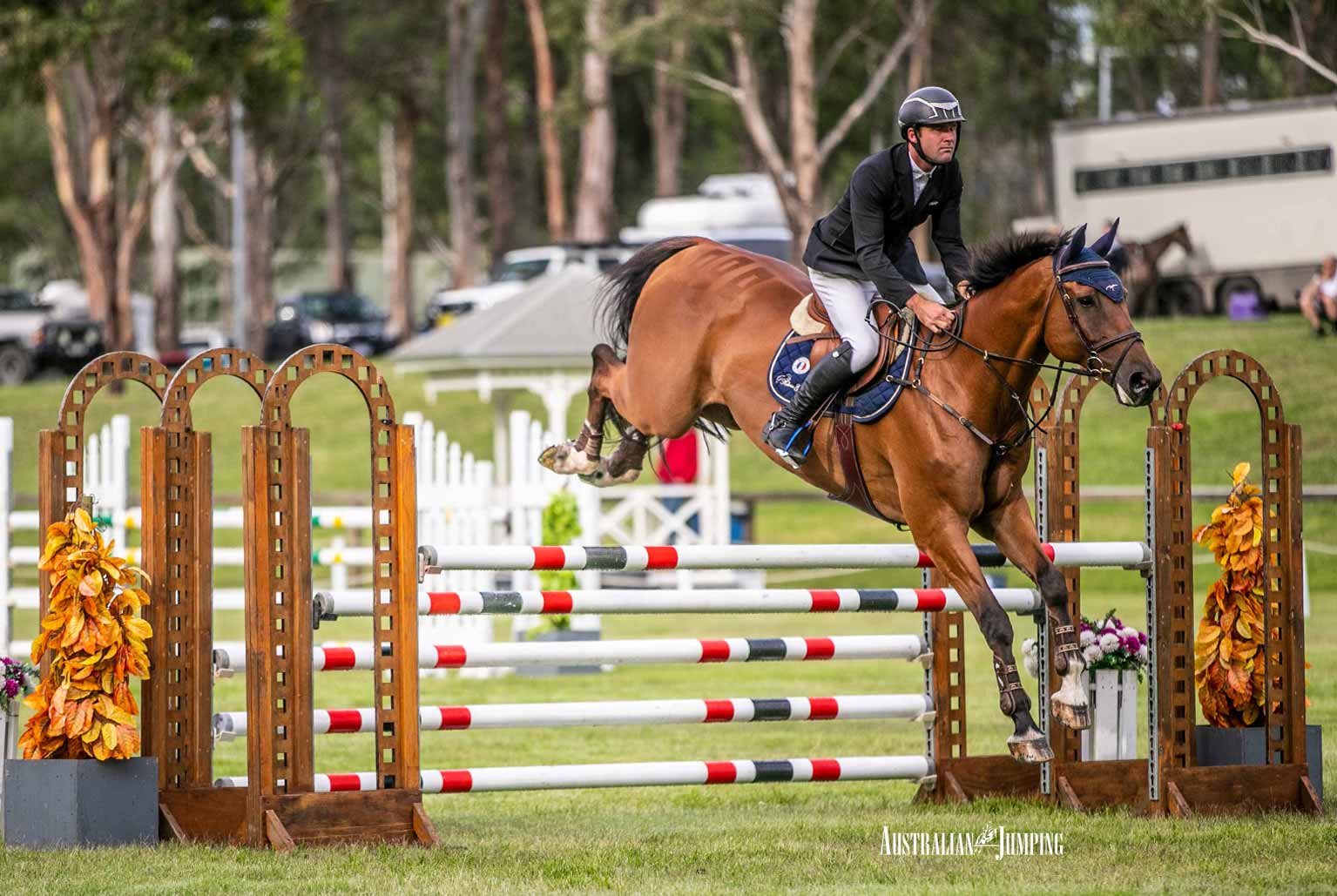 Above: James Arkins and Conquest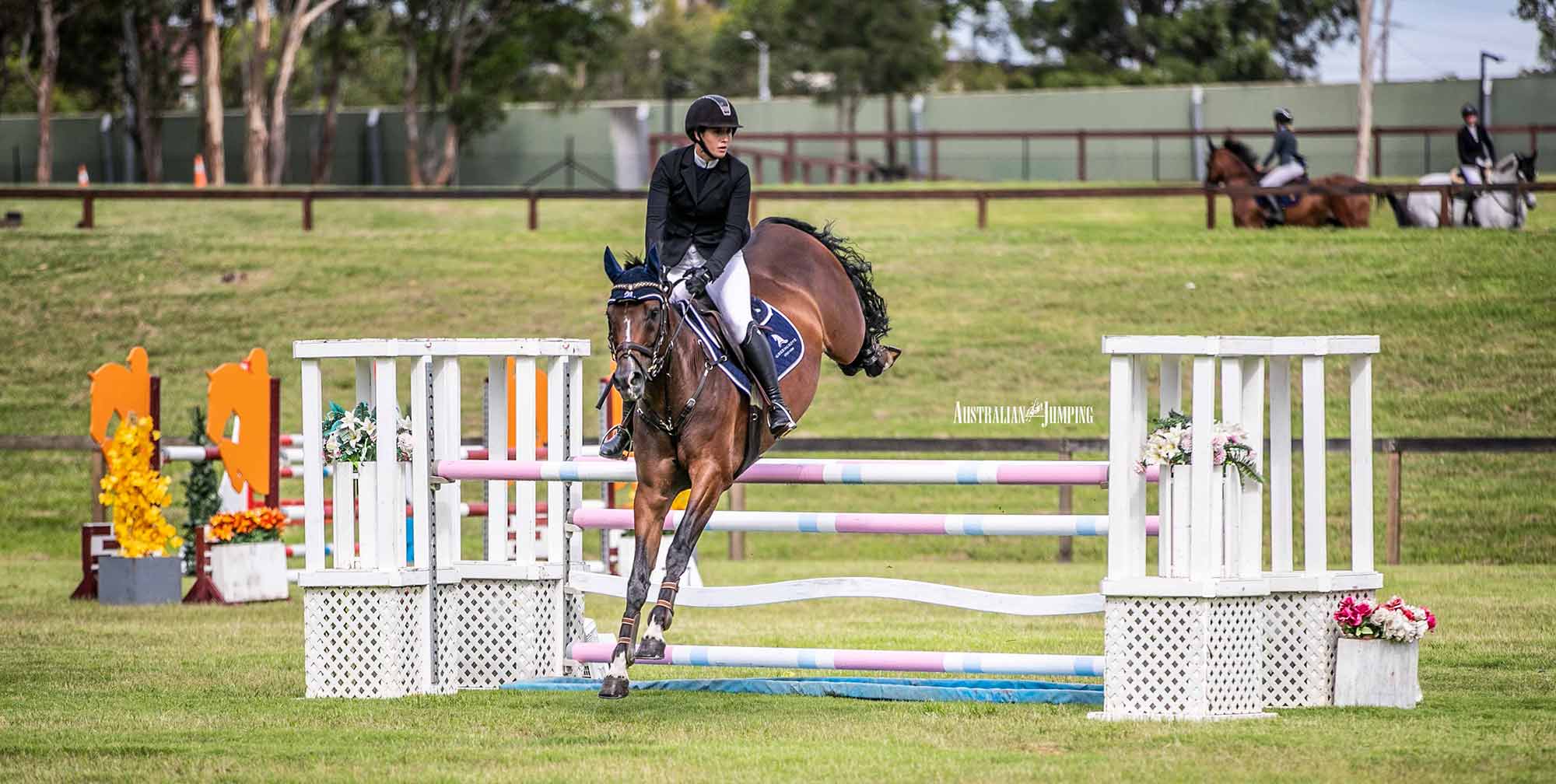 Above: Paige McBain and Greengrove Rebel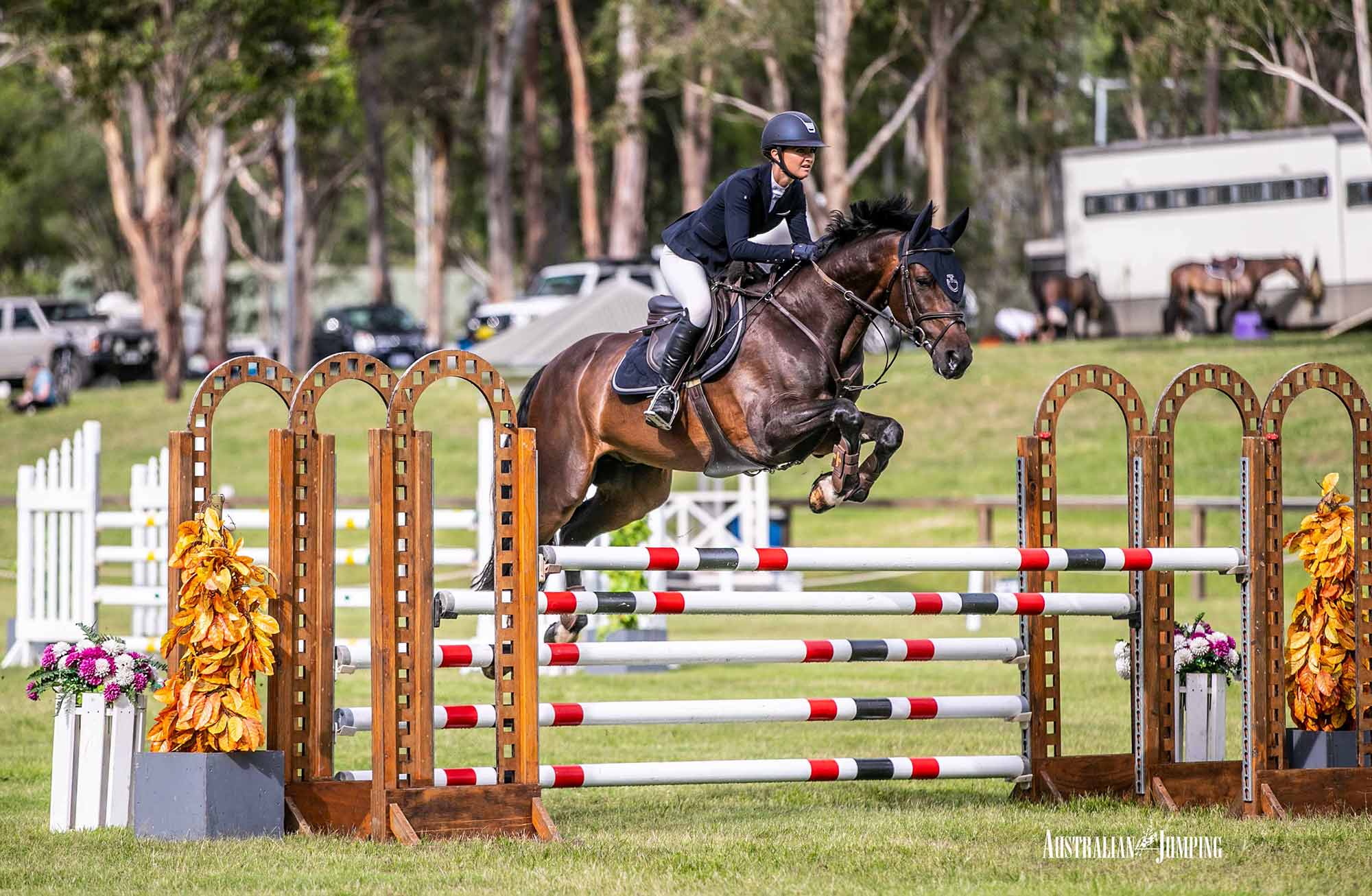 Above: Tess McInerney and Yalambi's Fair Diamond
CLASS 1B: Orangeville Performance Horses – Junior – 1.20m
The first four placings in this class were:
| | | |
| --- | --- | --- |
| PLACE | RIDER | HORSE |
| 1st | Clemency Hughes | Nicolette |
| 2nd | Phoebe Riordan | Diamond B Versailles |
| 3rd | Aria Baker | That's Limo |
| 4th | Lucy Locke | Diamont |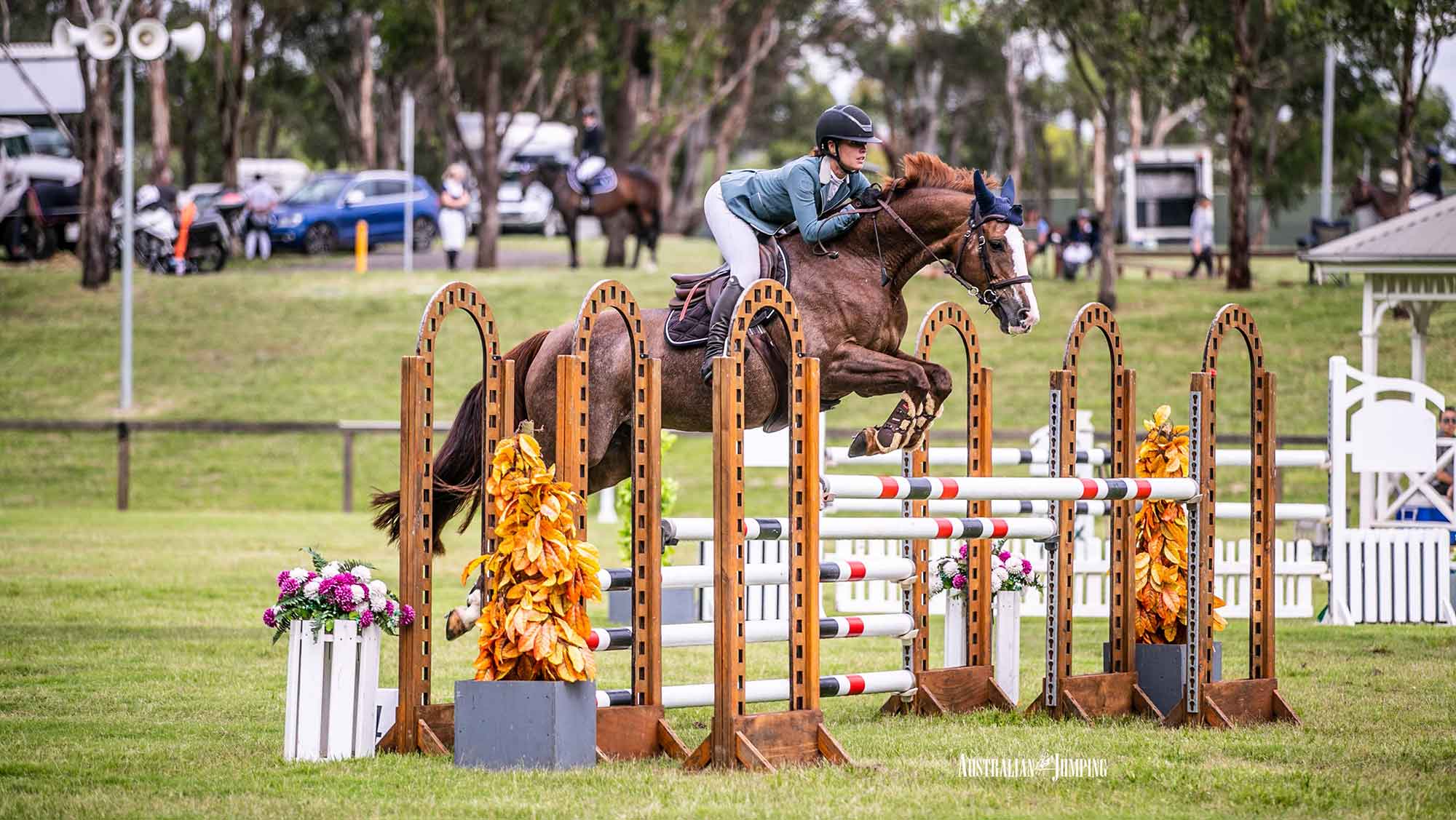 Above: Clemency Hughes and Nicolette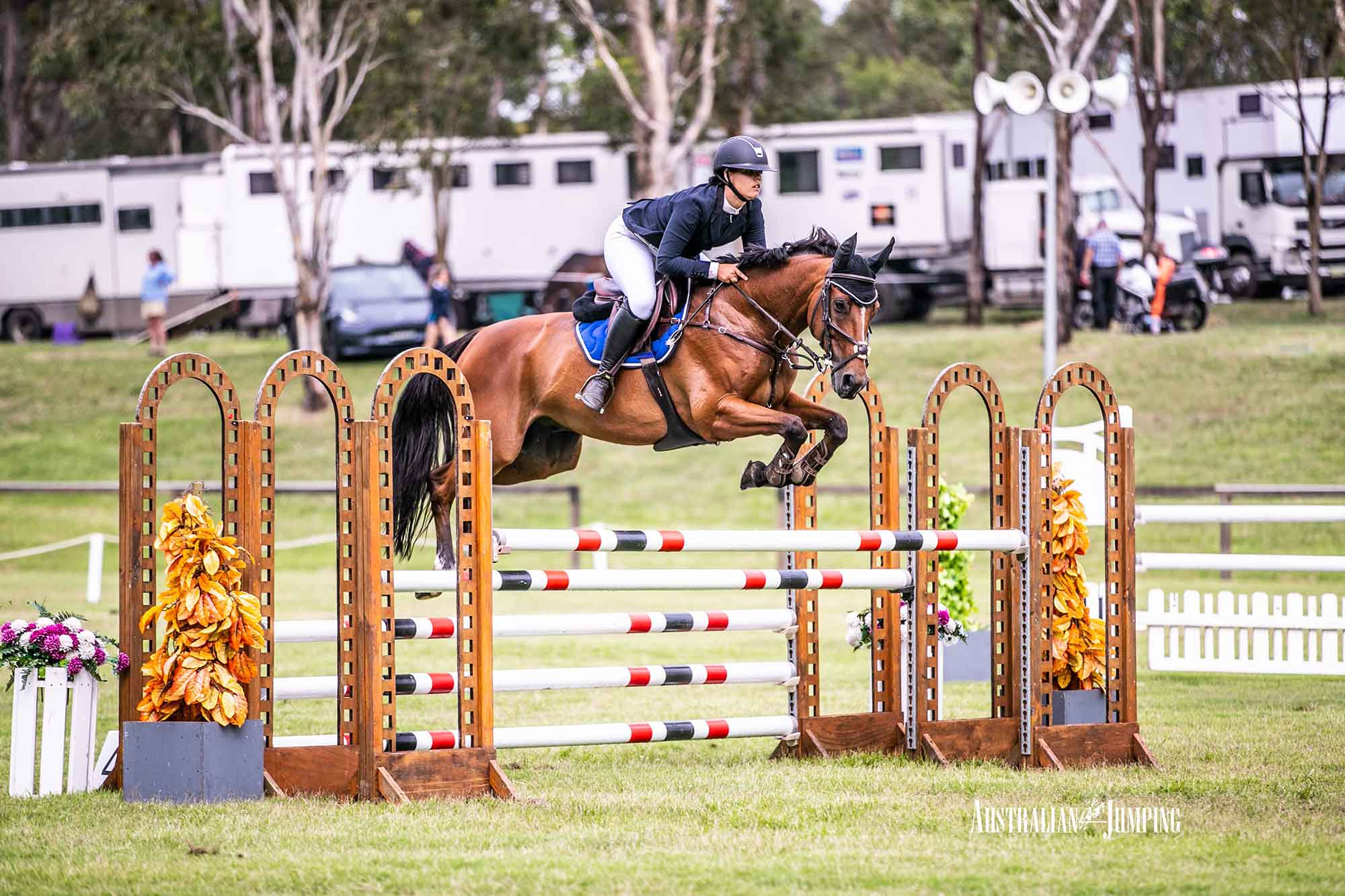 Above: Phoebe Riordan and Diamond B Versailles
CLASS 1C: Horses 6 & 7 years old – 1.20m
The first six placings in this class were:
| | | |
| --- | --- | --- |
| PLACE | RIDER | HORSE |
| 1st | Jamie Priestley | Team Priestley Kitara Lanson |
| 2nd | Sarah Duggan | Yandoo Honolulu |
| 3rd | Kathy O'Hara | Emissary Lass |
| 4th | Madeline Sinderberry | Keilor Bamboo |
| 5th | Tess McInerney | Quintation |
| 6th | Sarah-Louise McMillan | Texas |
Advertisement

CLASS 2A: Open – 1.30m
The first six placings in this class were:
| | | |
| --- | --- | --- |
| PLACE | RIDER | HORSE |
| 1st | James Arkins | Eurostar |
| 2nd | James Arkins | WP Grandiamo |
| 3rd | Sarah Duggan | Dublin |
| 4th | James Paterson-Robinson | Riverton Rose Royale |
| 5th | David Cooper | Victory Day |
| 6th | Tess McInerney | Alpha Centauri |
CLASS 2B: Kohnke's Own – Young Rider – 1.30m
The first six placings in this class were:
| | | |
| --- | --- | --- |
| PLACE | RIDER | HORSE |
| 1st | Kelly Bridgland | Showtym Burrow |
| 2nd | Madeline Sinderberry | Keilor Bamboo |
| 3rd | Madeline Sinderberry | Balentino |
| 4th | Clemency Hughes | Diamond B Corvina |
| 5th | Paige McBain | Glenara Cognac |
| 6th | Milly Fisher | Pica Bleu |
CLASS 3: Open – 1.40m
The first six placings in this class were:
| | | |
| --- | --- | --- |
| PLACE | RIDER | HORSE |
| 1st | Tom McDermott | Yalambis Harvard |
| 2nd | Rhys Stones | Tulara Colmar |
| 3rd | Amber Fuller | CP Aretino |
| 4th | Kate Hinschen | Finch Farm Cadel |
| 5th | Amber Fuller | Upperclass Z |
| 6th | Kate Hinschen | Oaks Ventriliquist |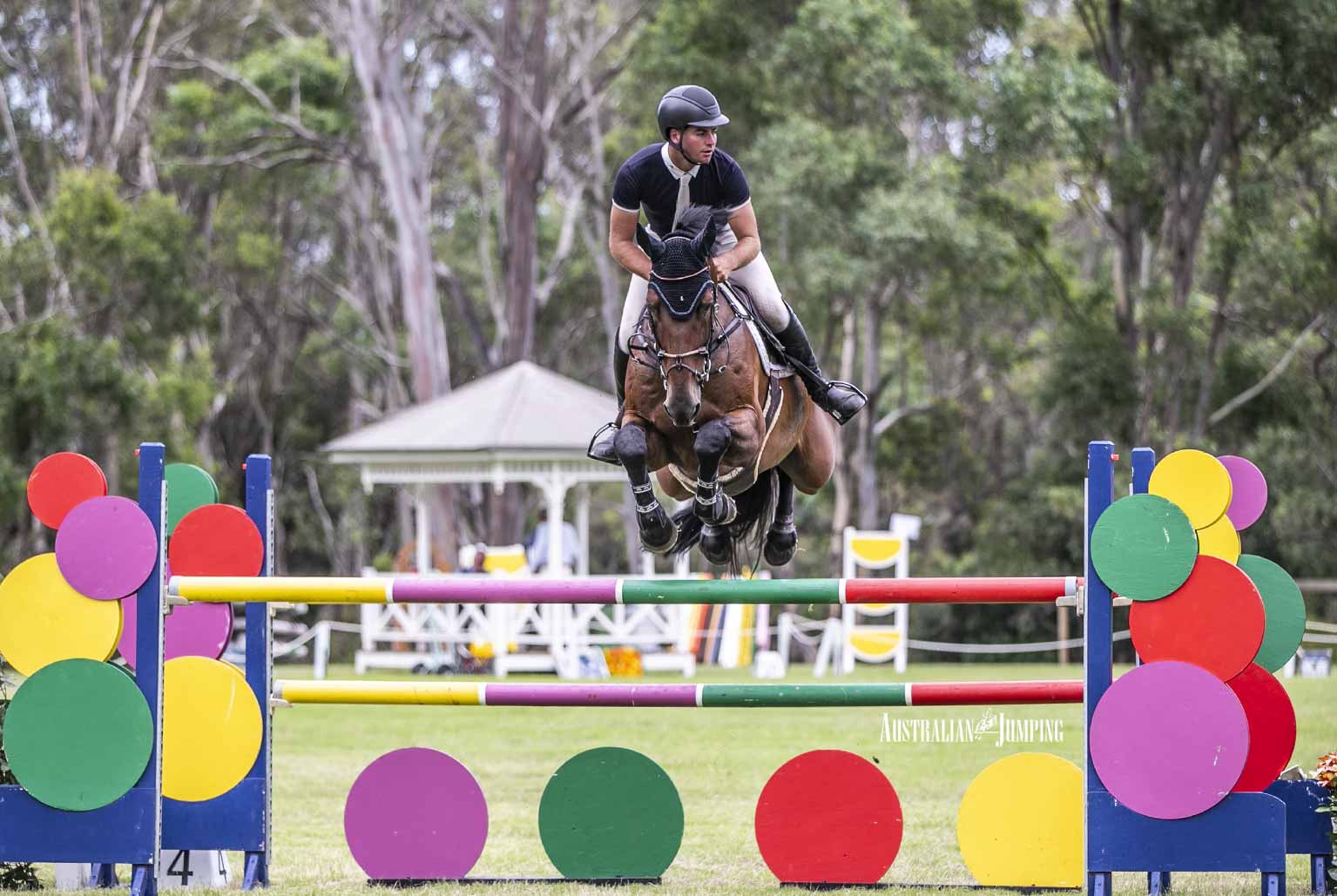 Above: Tom McDermott and Yalambis Harvard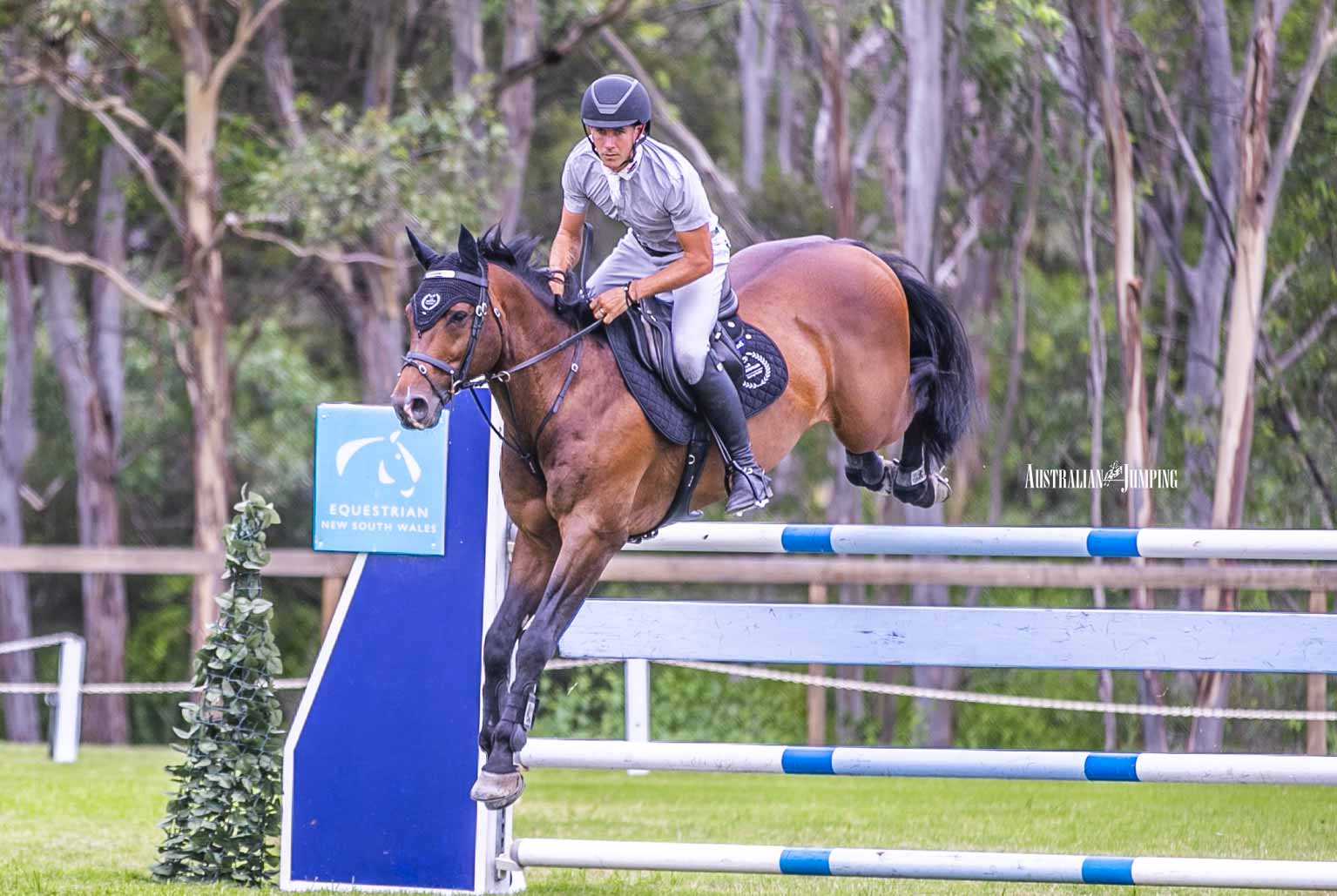 Above: Rhys Stones and Tulara Colmar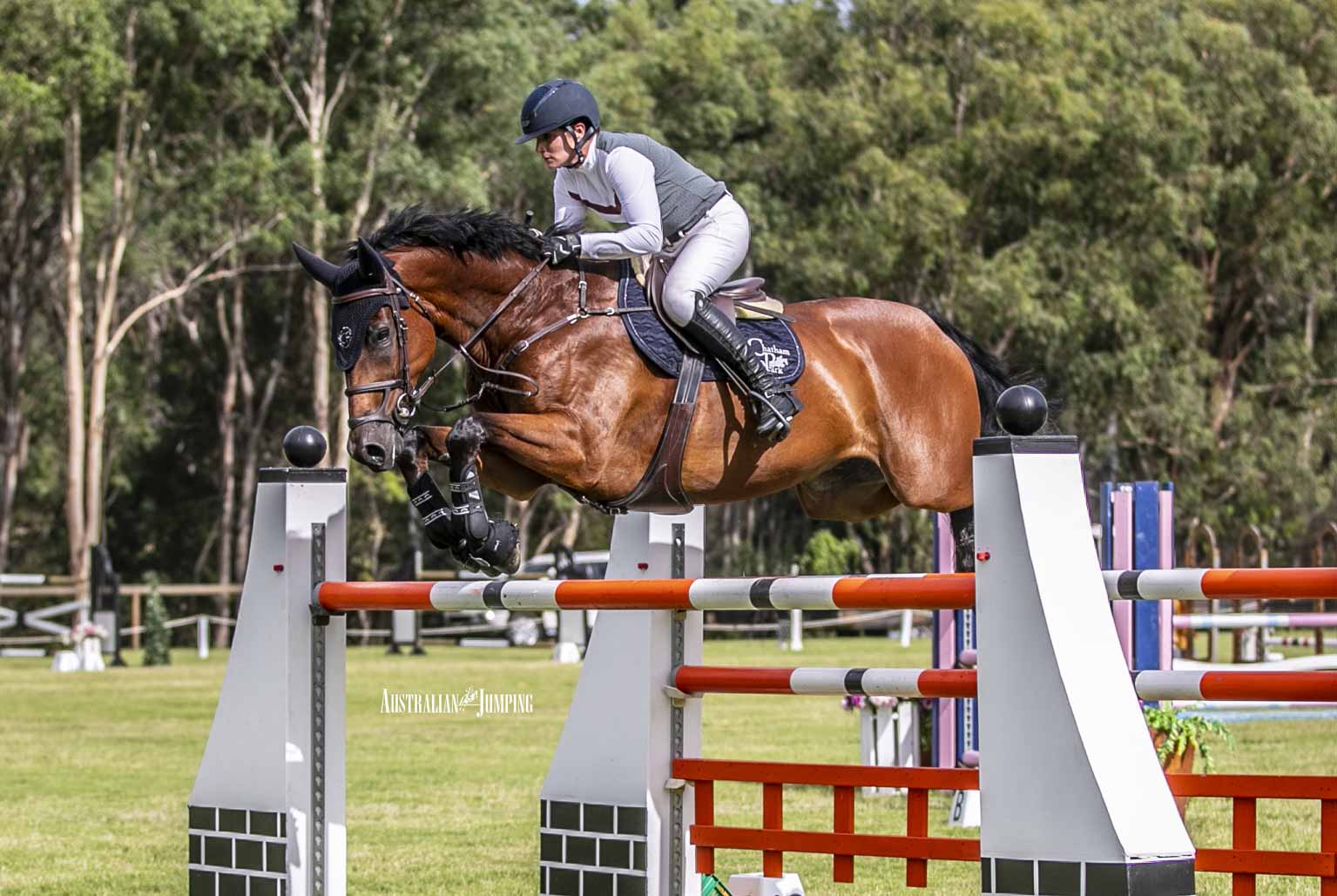 Above: Amber Fuller and CP Aretino
Trailrace Ring 2
CLASS 19A: Adult – 0.75m
The first seven placings in this class were:
| | | |
| --- | --- | --- |
| PLACE | RIDER | HORSE |
| =1st | Lee Shepherd | Alb. Finch |
| =1st | Hannah Klep | Mecir |
| =1st | Emma Kwasha | Kitara ChandonBALENTINO |
| =1st | Clara Palm | Tulara Lady Zirocca |
| =1st | Laura Sloey | Redleaf Cabbage |
| =1st | Tom McDermott | Clasique Emerella |
| =1st | Jamie Kermond | Capri |
CLASS 19B: Junior – 0.75m
The first three placings in this class were:
| | | |
| --- | --- | --- |
| PLACE | RIDER | HORSE |
| =1st | Louis Ernst | Bush To Bling |
| =1st | Elvire Ernst | She's A Gem |
| 3rd | Isobel Olivier | Hannah's Quest |
CLASS 4A: Adult – 0.90m
Results awaiting clarification
CLASS 4B: Horses 4 years Old – 0.90m
The first three placings in this class were:
| | | |
| --- | --- | --- |
| PLACE | RIDER | HORSE |
| 1st | Tom McDermott | Clasique Emerella |
| 2nd | Elaine Robl | Sagesse |
| 3rd | Kaden Weaver | Snip |
CLASS 4C: Junior – 0.90m
Results awaiting clarification
CLASS 5A: Adult – 1.00m
The first six placings in this class were:
| | | |
| --- | --- | --- |
| PLACE | RIDER | HORSE |
| 1st | Shannon O'Meara | CP Starlights Murphy |
| 2nd | Michael Lees | Ipod |
| 3rd | Melissa Blair | Connollys Karuba |
| 4th | Colleen Brook | Corache |
| 5th | Hannah Klep | Nevada Ned |
| 6th | Bella Finnerty | PP Master Class |
CLASS 5B: Horses 4&5 years Old – 1.00m
The first six placings in this class were:
| | | |
| --- | --- | --- |
| PLACE | RIDER | HORSE |
| 1st | James Paterson-Robinson | Tulara Spangenberg |
| 2nd | Amanda Madigan | Diamond B Bleubry |
| 3rd | Jess Brown | Oaks Cryptic |
| 4th | Jennifer Wood | Carona B |
| 5th | Izabella Stone | Basil |
| 6th | Bronte Webb | Cera Dakira |
CLASS 5C: Junior – 1.00m
The first six placings in this class were:
| | | |
| --- | --- | --- |
| PLACE | RIDER | HORSE |
| 1st | Charlie Magnier | Master Stevie G |
| 2nd | Mackenzie Patterson Hollibone | Bolong Park Ego Cyrano |
| 3rd | Charlie Magnier | KEC Sofia |
| 4th | Lauren Routledge | Yalambis Isodora |
| 5th | Lily-Rose Baxter | Foxhill Cruise |
| 6th | Abby Coates | Wafalu Nulla |
CLASS 6A: ACSJ Syndicate – Open – 1.10m
The first six placings in this class were:
| | | |
| --- | --- | --- |
| PLACE | RIDER | HORSE |
| 1st | Eva Rasmussen | Devil Wears Prada |
| 2nd | Emily Baldwin | Caprina |
| 3rd | Kylie Hawkins | Callidor |
| 4th | George Johnson | Wallaroo Carina |
| 5th | Charlotte Chambers | Amaretto MVNZ |
| 6th | Emma Mason | Hebrides |
CLASS 6B: Horses 5&6 years Old – 1.10m
The first six placings in this class were:
| | | |
| --- | --- | --- |
| PLACE | RIDER | HORSE |
| 1st | Amanda Madigan | Diamond B Bedazzled |
| 2nd | Charlie Brister | KPH Cocorica |
| 3rd | Tom McDermott | Yalambi's Kandy Ripple |
| 4th | George Johnson | Callie |
| 5th | Bella Du Plessis | Caprioska II |
| 6th | Jess Brown | Equus Cardhu |
CLASS 6C: Junior – 1.10m
The first six placings in this class were:
| | | |
| --- | --- | --- |
| PLACE | RIDER | HORSE |
| 1st | Charlie Magnier | KEC Sofia |
| 2nd | Lara Christoffelsz | Bellhaven Catatani |
| 3rd | Lauren Routledge | Yalambis Isodora |
| 4th | Lauren Routledge | Tamingas Bellhaven Colletto |
| 5th | Charlie Magnier | Master Stevie G |
| 6th | Josephine Connors | Oaks Kestrel |
Results sourced from Global Entries Online
View Comments