A perfect night for Team Willinga Park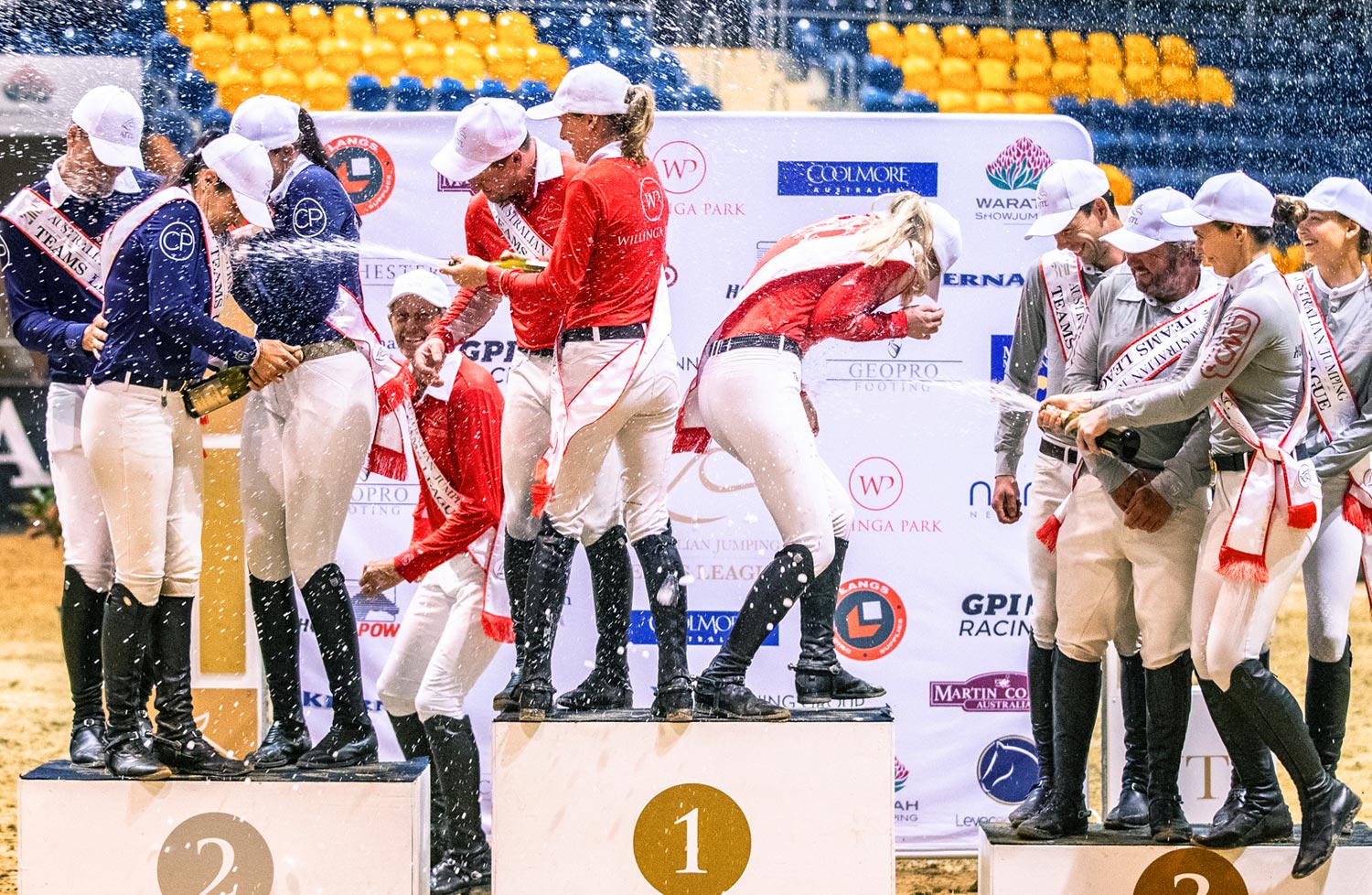 Jo Jennings / AJTL
A day of consistent drizzle could not put a dampener on last night's first leg of the Australian Jumping Teams League (AJTL), held at the Queensland State Equestrian Centre in Caboolture as part of their 2021 Festival of Showjumping. With an exciting new format, including each team of four riders only riding once each and the best three of those scores counting towards the team's final score, the pressure was intense from the beginning. The large crowd were excited by the introduction of the Geopro Joker Fence for the last rider in each team to consider. Jump it successfully, and the team could take four faults off its total, but attempting it and failing, meant eight faults are added and this played an integral part in the outcome of the event with both negative fours and a plus eights seen on the night.
Advertisement


In a fantastic team performance the win, and over $28,000 in prizemoney, went to the winners of the 2019 AJTL, Willinga Park, who became the first team under the new format to end up on a perfect team score of -4. They took the win from a group of teams locked on zero, with the judge resorting to times to sort them out. Second place was filled by Team Chatham Park, with third place going to the Horsepower/CWD team.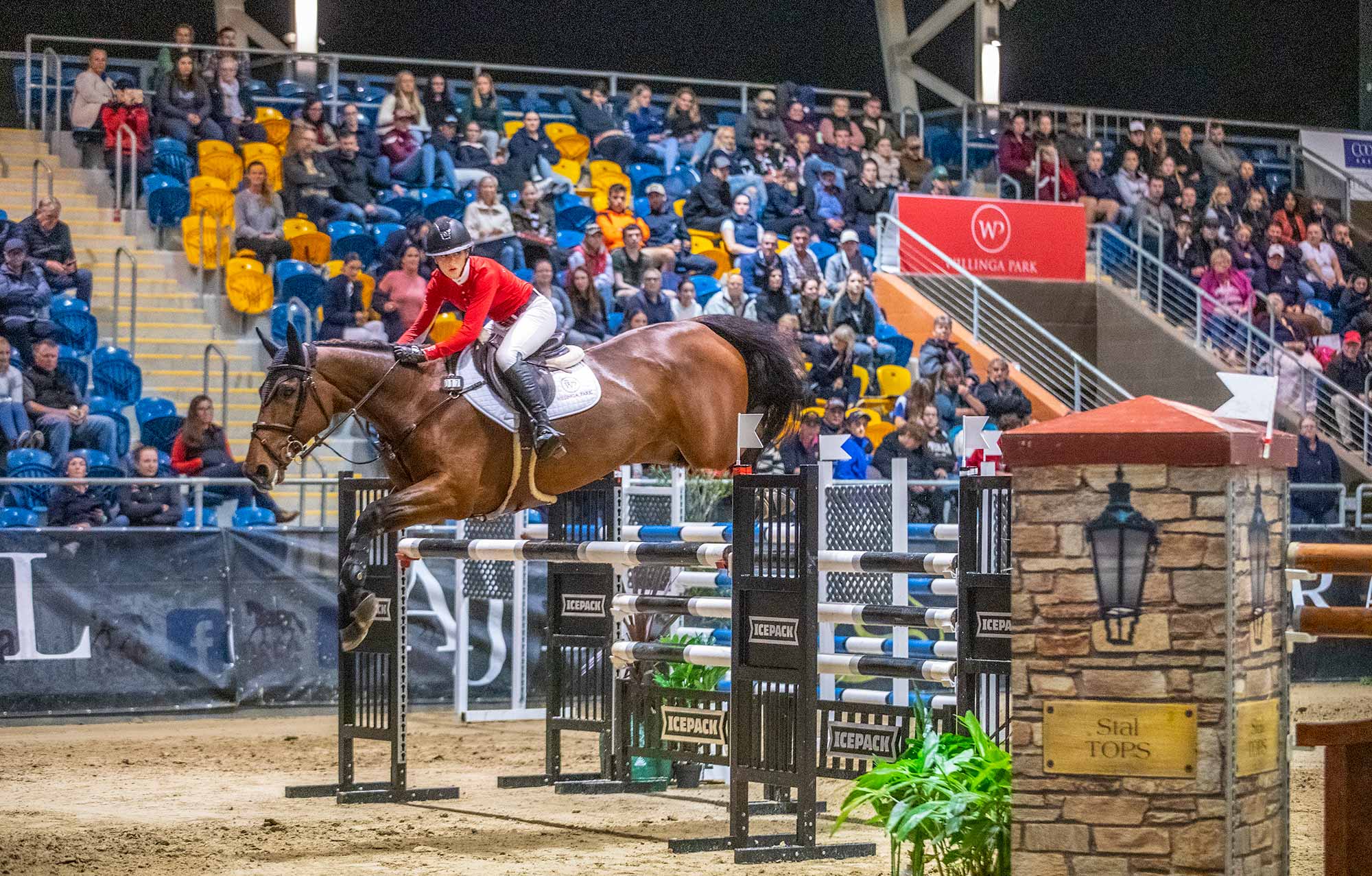 Olivia Hamood and Jane Fonda DVD
If Willinga Park were the stars of the night, Billy Raymont shone brightest of them all. Going as the final combination of the night, Raymont and his long-standing partner, Anton, took the opportunity to break free of the pack by attempting and successfully negotiating the 1.60m Geopro Joker Fence. Had he failed, then his score of eight would have been discarded and we would have had a five-way jump-off, but Raymont, cool as the proverbial cucumber was up to it. It was an all-round team performance from the Willinga boys and girls. You know that a team is hot when their drop score is a clear round. The team was led out by Clem Smith and Alite, followed by Izabella Stone and Lincoln MVNZ, both new members of the team. They, along with third combination Olivia Hamood and Jane Fonda DVD all recorded clear rounds, which set up Raymont to achieve the perfect team score.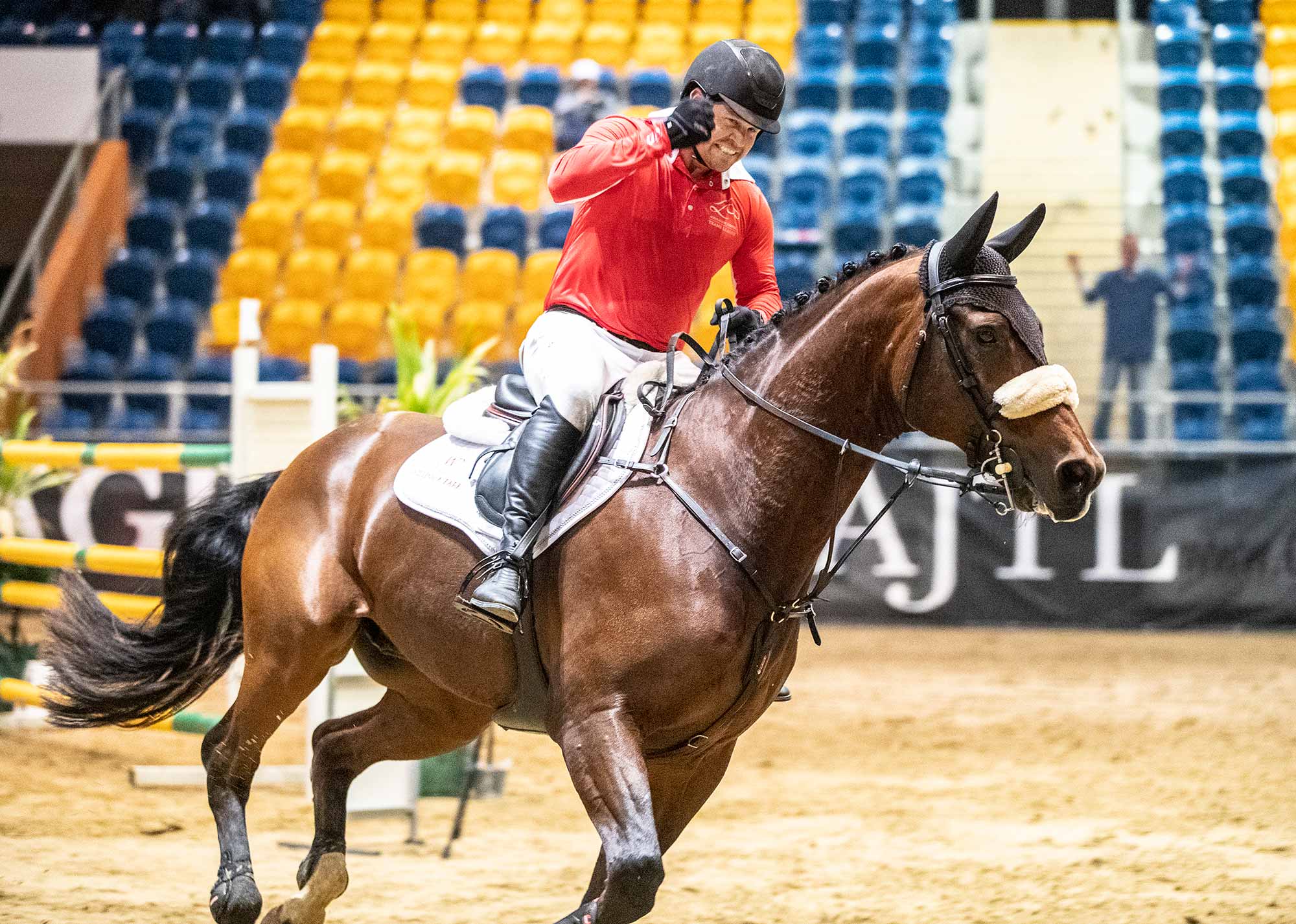 Billy Raymont and Anton
Chatham Park, with only three combinations entered and therefore forfeiting the luxury of a drop score, had the pressure on from the beginning and they rose to the occasion. Their first combination of Amber Fuller and CP Aretino were clear, topping off a great day for Fuller who had earlier finished in first and second place in a 1.40m class. Their second combination, Kate Hinschen and Finch Farm Cadel took a single rail, however, their third combination of Tom McDermott and last week's Gatton World Cup winner, Alpha Activity, managed to clear the Geopro Joker Fence, with the minus four, negating Hinschen's rail, leaving them on a total of zero.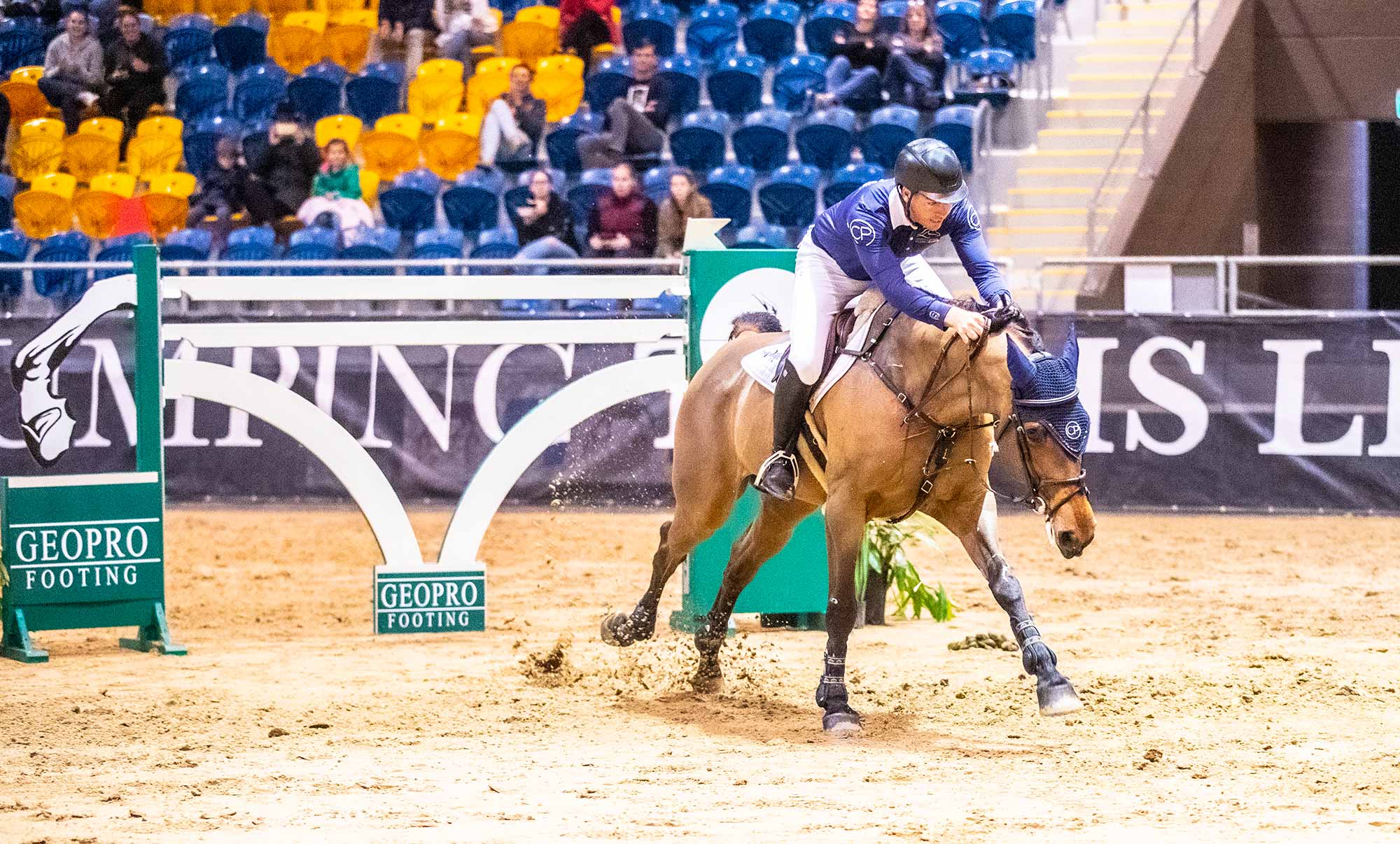 Tom McDermott and Alpha Activity
The third placed Horsepower / CWD team, also with just three combinations, followed exactly the same pattern. First out Josh Collins and the stallion Cornel were clear followed by James Mooney and KPH Cavatina who took a rail. Left to tidy up and wipe off the faults were Maddison Stephen and Yalambi's Grazi who did so in style clearing the Geopro Joker Fence by a huge margin. Only a super quick time by McDermott kept them out of second place.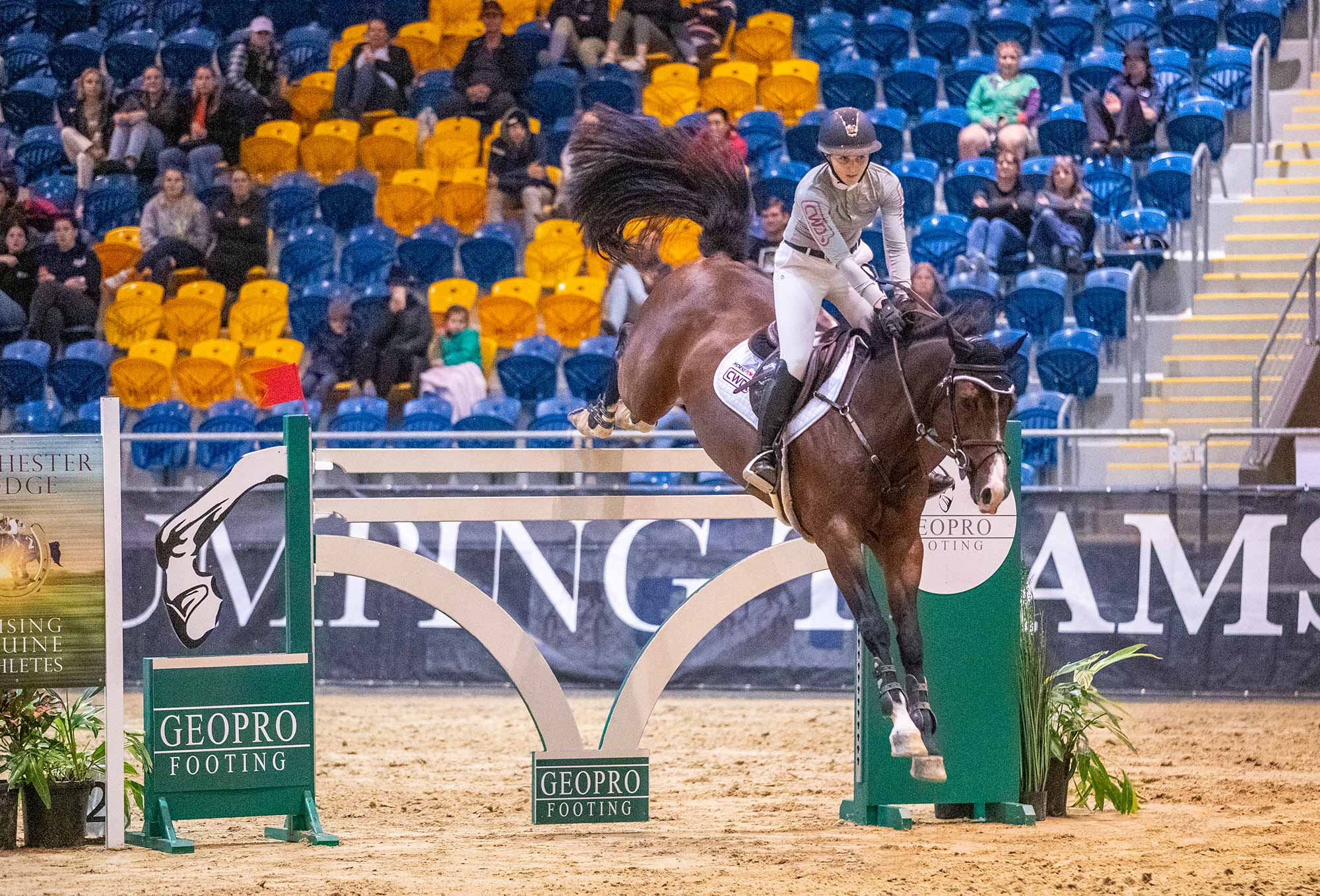 Maddison Stephen and Yalambi's Grazi
Fourth place went to the Martin Collins Australia team, who with Aaron Hadlow and Vahlinvader clearing the Geopro Joker fence, managed to turn scores of 8, 4, 0 and -4 into a total of zero. Jess Stones and Black Currency who came into the team to replace Brook Dobbin, who was unfortunately unable to attend due to COVID border closures, provided the solid clear round for them.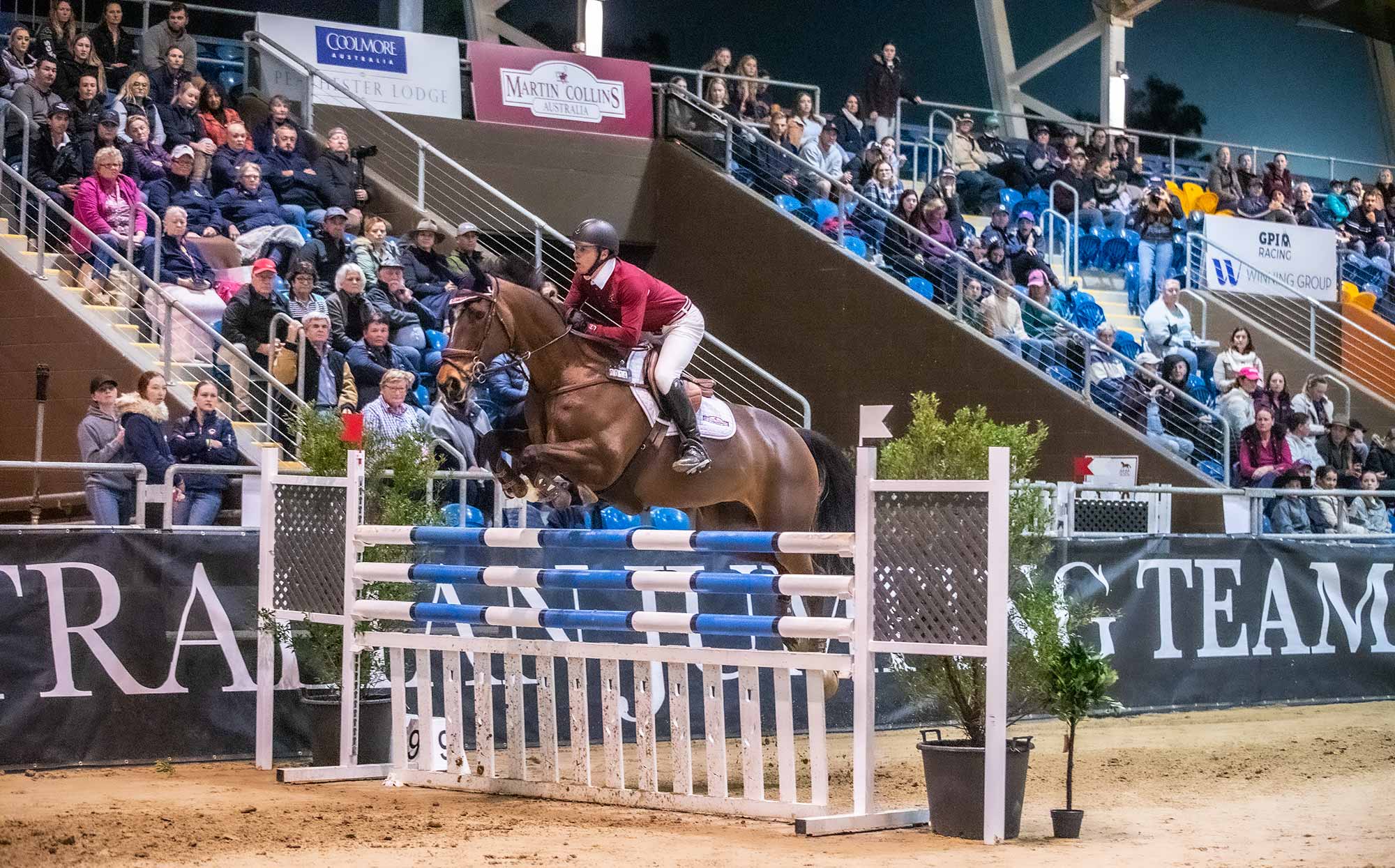 Aaron Hadlow and Vahlinvader
The last combination for the Langs Building Supplies team, Peter McMahon and KS Sovereign's Cadel could have attempted the Geopro Joker Fence, but chose not to. Had it been successfully negotiated, they could have finished also on minus four and we would have needed a jump off to sort out the leg winner. However, they finished with three zeros and a drop score of 4 to also finish on a total of zero. This was after McMahon's 16 year old daughter, Maleah Lang-McMahon, in her first AJTL ride paired with PSS Chantilly to record an impressive clear round.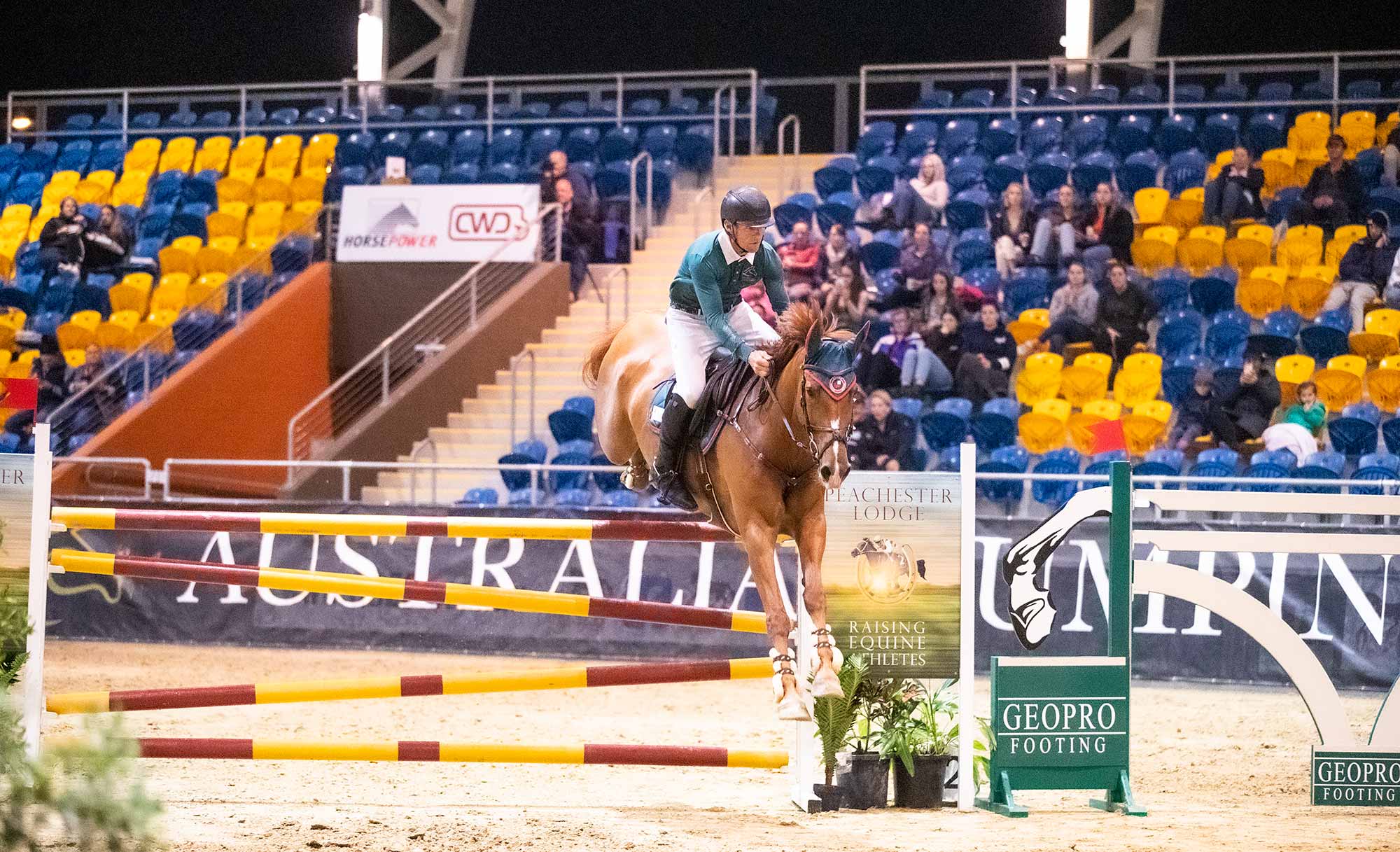 Peter McMahon and KS Sovereign's Cadel
The West Australian combination of Georgie Siciliano and Gladiator P provided an inspirational performance as the fourth rider for the NORA Network team. They were the first team to successfully negotiate the Geopro Joker Fence to set the crowd alight. While is helped their cause, it could not do enough and they finished in sixth place with a total of four.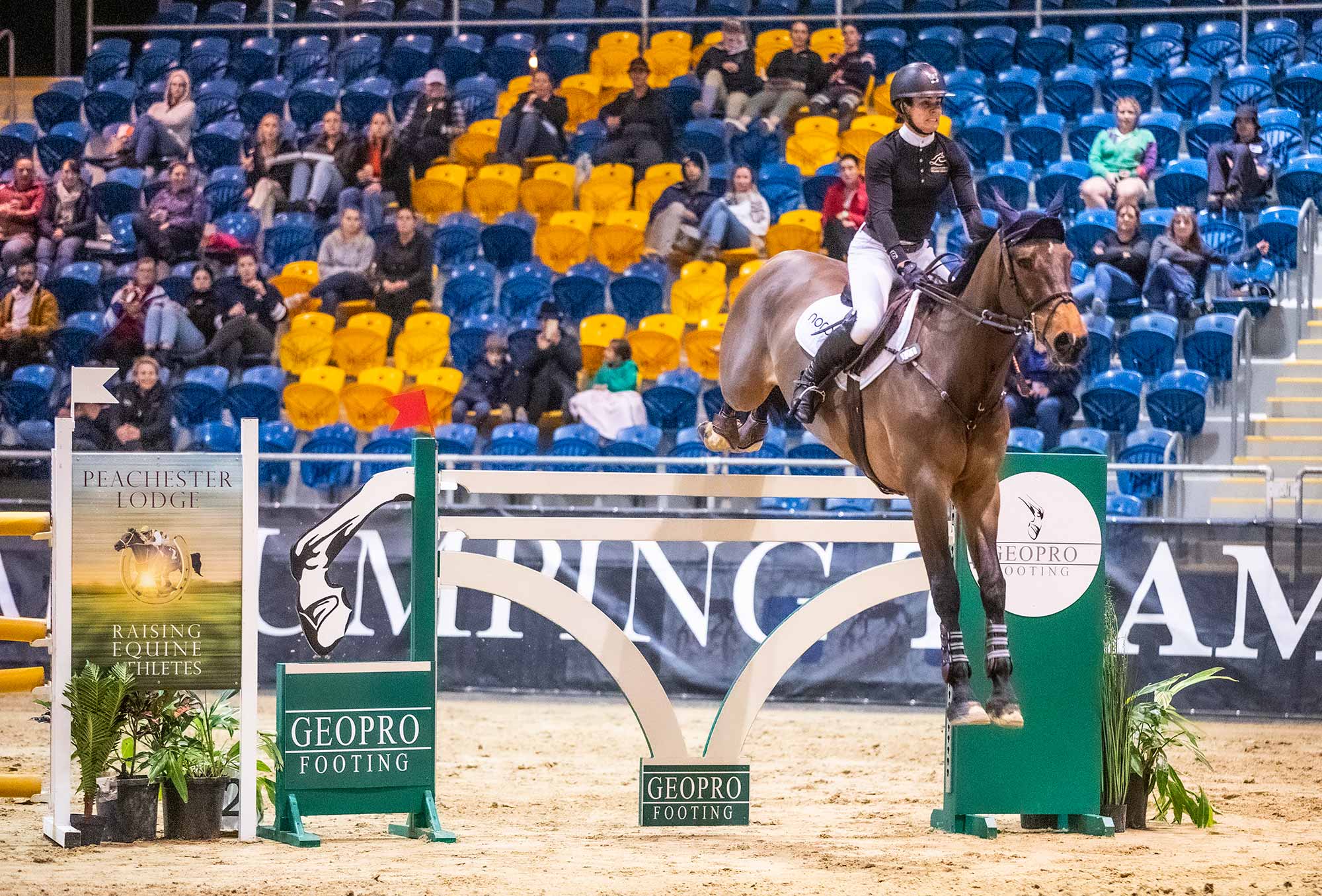 Advertisement

Demonstrating the importance that the Geopro Joker Fence plays in this competition, the other three teams competing last night, Coolmore Peachester (seventh), GPI Racing / Winning Group (eighth) and Waratah Showjumping (ninth), all attempted and failed to clear it. The eight faults incurred by each of these attempts, put paid to the team's chances in the competition.
It was an exciting night, with some magnificent jumping of display. We can now look forward to the next leg of the series on 21 August at the Waratah Teams show at SIEC in Sydney and hope that our two Victorian based teams of Lever Equestrian and Kiernan are able to join in for what promises to be more exciting, spectacular jumping.
Below is a table of the finishing order, points scored and prizemoney from last night.
| | | | | |
| --- | --- | --- | --- | --- |
| PLACE | TEAM | FAULTS | $ | POINTS |
| 1st | Willinga Park | -4 | $28,390 | 20 |
| 2nd | Chatham Park | 0 | $14,600 | 17 |
| 3rd | Horsepower/CWD | 0 | $  9,730 | 15 |
| 4th | Martin Collins Australia | 0 | $  6,490 | 12 |
| 5th | Langs Building Supplies | 0 | $  4,870 | 10 |
| 6th | NORA Network | 4 | $  3,650 | 8 |
| 7th | Coolmore Peachester | 12 | $  2,430 | 6 |
| 8th | GPI Racing / Winning Group | 16 | $  1,620 | 5 |
| 9th | Waratah Showjumping | 25 | $  1,220 | 4 |
Advertisement


View Comments