Adam Metcalfe takes the Adelaide World Cup Qualifier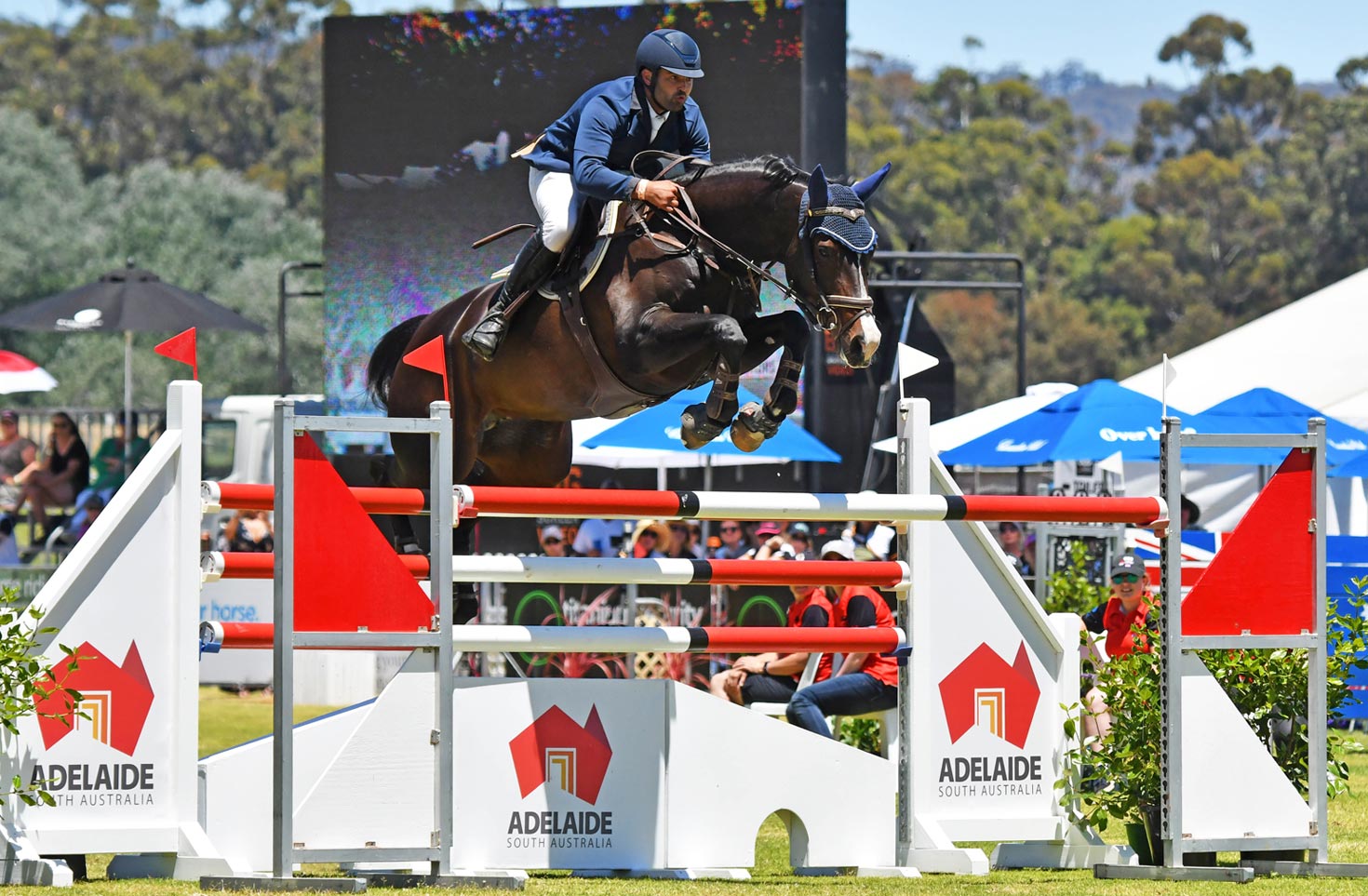 Julie Wilson Photography
A small field of nine riders entered the arena for the sixth leg of the 2018/19 Australian World Cup Qualifying season which was held yesterday as part of the iconic Australian 3DE in Adelaide.
Following straight after two major jumping events in Victoria, the Australian Jumping Championships and Equitana, competitor numbers were down compared to other qualifier events. However, the small field didn't mean any less level of competition as valuable World Cup points were up for grabs.
Advertisement

The nine combinations tackled the challenging Round 1 course which didn't deliver any clear rounds. The best results in Round 1 were delivered by the current Australian Young Rider champion Erin Buswell and the on-form Quero Quero with 4 faults in a time of 79.09. The closest to Buswell was Adam Metcalfe and the 8 year old mare Mec Aston with 5 faults in a time of 82.30. Two other 5 fault rounds came from Katrina Clarke and Oaks Gunn (83.16) and Caitlin Bolger and Oaks Vendetta (83.18).
All combinations that completed the first round went through to Round 2 where things certainly switched around, with Buswell and Quero Quero getting an uncharacteristic 12 faults, relegating them to 5th place.
Advertisement

Kristy Bruhn and Jack had a fantastic Round 2 delivering the only clear of the competition, bringing them up into 2nd Place after their 9 faults in Round 1. However, it was Metcalfe and Mec Aston who took the win after, 4 faults in Round 2.
We look forward to the seventh leg of the 2018/19 Australian World Cup Qualifying season to be held next Sunday in Sale, Victoria.
Final results from this 6th leg are below and full details can be downloaded HERE.
| | | |
| --- | --- | --- |
| | RIDER | HORSE |
| 1st | Adam Metcalfe | Mec Aston |
| 2nd | Kristy Bruhn | Jack |
| 3rd | Katrina Clarke | Oaks Gunn |
| 4th | Caitlin Bolger | Oaks Vendetta |
| 5th | Erin Buswell | Quero Quero |
| 6th | Kristy Bruhn | Kay Em Bambalou |
| 7th | Nicole Bruggemann | White Wash |
| 8th | Hayley Morris | Miss Money Penny |
| 9th | Mark Lindh | Six Pack |
View Comments