The AJTL lands in Sale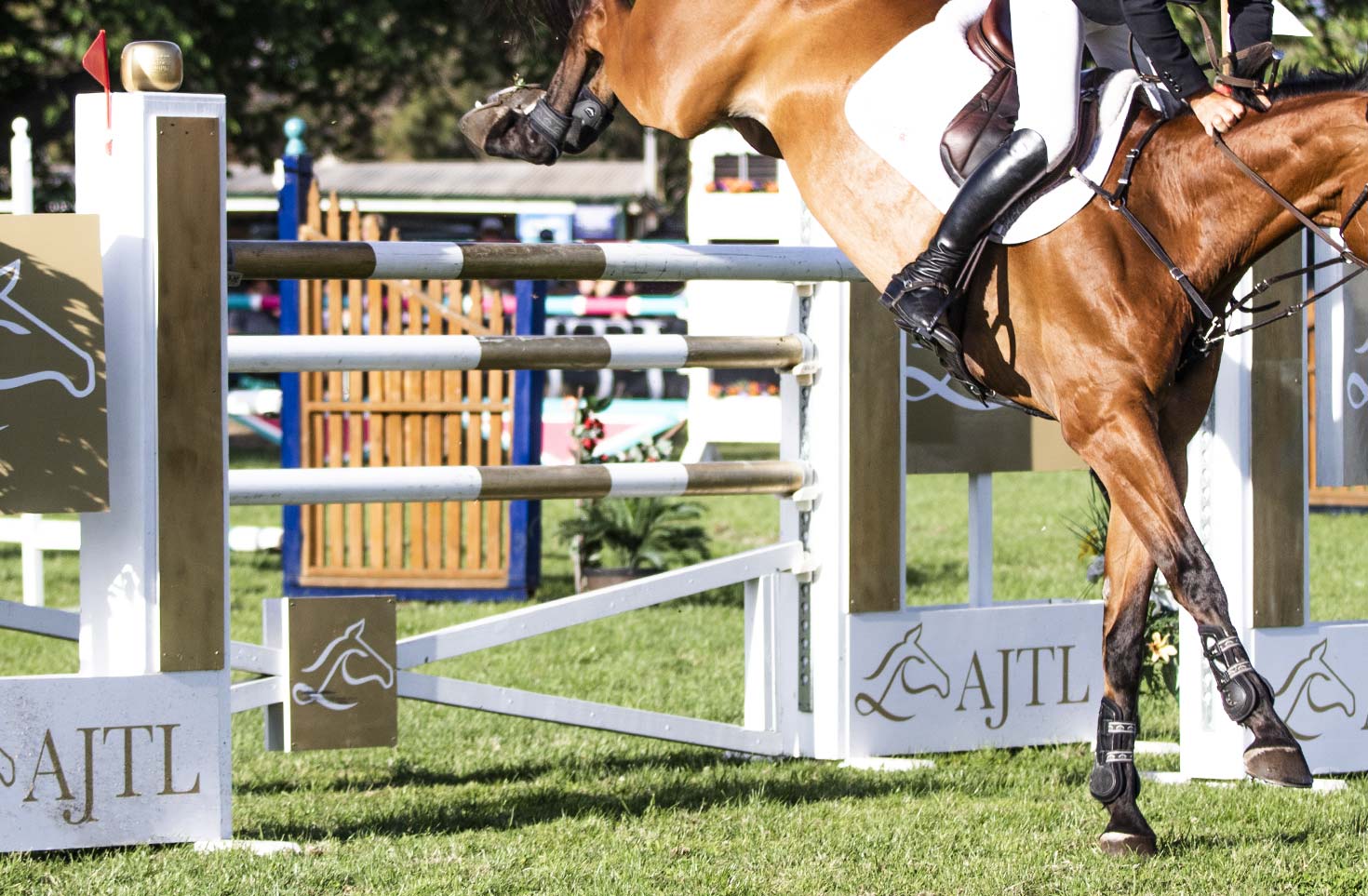 Australian Jumping
The riders to represent each team for the third round of the 2019 Australian Jumping Teams League to be held tomorrow at Sale have been announced.
To be conducted at the Elms World Cup Show on Sunday morning, the following is the order that the teams will ride in and the order of the riders within each team.
Advertisement

With only three of the four members of each team able to compete in each round, most teams made a change from their Round Two line-up.  Here is how the teams shape up.
Team Takapoto Estate Showjumping (TAK): Will Dight (U25), Paul Brent and Olivia Hamood.
Olivia Hamood comes back into the team after missing Round 2, replacing Clint Beresford.
Team Equine International Airfreight (EIA): Chris Chugg, Elliott Reeves (U25) and James Arkins.
James Arkins, who sat out round 2, replaces Gabrielle Kuna who sits out for the second time.
Team Kiernan Haulage (KIE): Andrew Lamb, Jasmine Dennison (U25) and Russell Johnstone.
Andrew Lamb comes in for his first AJTL ride, replacing Brooke Campbell.
Team Emcee Apparel (EMC): Jessie Rice-Ward, Jess Tripp (U25) and Jennifer Wood.
Jessie Rice-Ward rejoins the AJTL leading team after sitting out Round 2. Amanda Madigan misses out on this one.
Team Chatham Park (CHA): Amber Fuller, Amelia Douglass (U25), and Tom McDermott.
Amelia Douglass comes in as the under 25 rider, replacing Kate Hinschen.
Team Horsepower (HOR): Jess Brown, Erin Buswell (U25) and James Mooney.
Jess Brown comes back into the team to replace Clem Smith.
Team Oaks Sport Horses (OAK): Alison Rowland, Izabella Stone (U25) and Stephen Dingwall.
Alison Rowland will make her AJTL debut, replacing Aaron Hadlow for this round
Team Yandoo Park (YAN): Jamie Winning-Kermond, Melissa Blair and Madeline Sinderberry (U25).
In a double change New Zealand (U25) guest rider Briar Burnett-Grant is replaced by Madeline Sinderberry, while Jamie Kermond is replaced by Melissa Blair
Team Martin Collins Australia (MAR): Brook Dobbin, Jamie Priestley (U25) and Rhys Stones.
Merrick Ubank did not make the trip down from Queensland and Brook Dobbin from Victoria takes his place.
Team Willinga Park (WIL): Katie Laurie, Brooke Langbecker (U25) and Billy Raymont.
Billy Raymont returns to the team at the expense of David Cameron.
As a reminder, here is series point score after two rounds:
| | | | | |
| --- | --- | --- | --- | --- |
| POS. | TEAM | R1 | R2 | Tot |
| 1st | Team Emcee Apparel | 20 | 10 | 30 |
| 2nd | Team Equine International Airfreight | 12 | 15 | 27 |
| =3rd | Team Oaks Sport Horses | 8 | 17 | 25 |
| =3rd | Team Kiernan Haulage | 5 | 20 | 25 |
| 5th | Team Willinga Park | 15 | 8 | 23 |
| 6th | Team Yandoo | 17 | 5 | 22 |
| 7th | Team Chatham Park | 6 | 12 | 18 |
| 8th | Team Takapoto Estate Showjumping | 10 | 4 | 14 |
| 9th | Team Horsepower | 3 | 6 | 9 |
| 10th | Team Martin Collins Australia | 4 | 3 | 7 |
Australian Jumping will provide a full report on Round 3 as soon as possible after its conclusion,
View Comments