All eyes on Boneo Park for the next ten days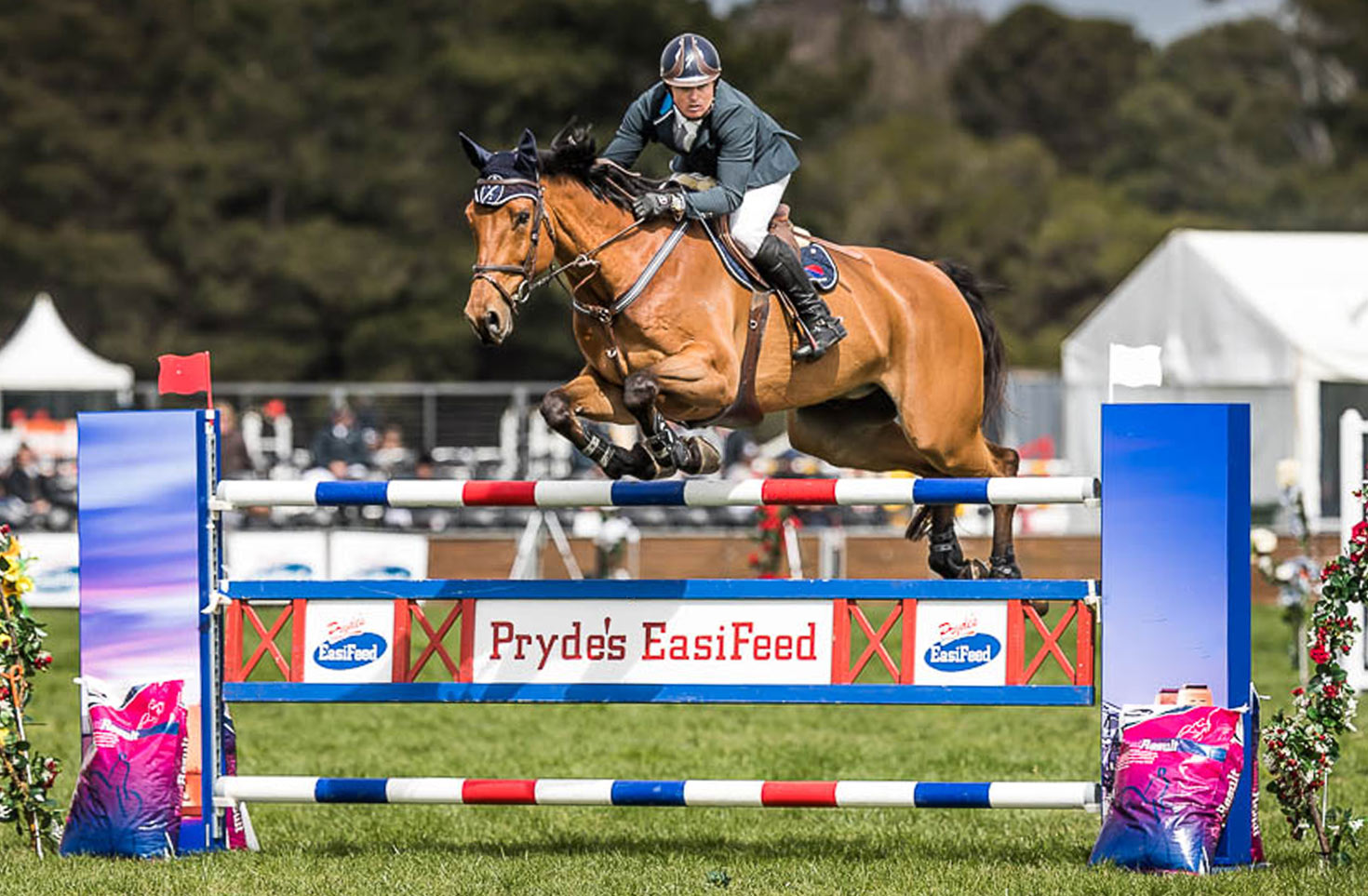 Stephen Mowbray
Boneo Park Equestrian Centre, situated on the beautiful Mornington Peninsula, will be the focus of the Australian jumping world for the next two weeks, when the cream of Australia's showjumpers come together to compete in two premium events.
From 2-4 November, this spectacular facility will host the Boneo Park Cup, a prelude to the Pryde's Easifeed Australian Jumping Championships (7-11 November). With 520 horses competing at the Boneo Park Cup and almost 750 horses at the Australian Championships, these events are a highlight of the Australian jumping calendar. With over $100,000 in prizemoney, thanks to sponsors including major sponsor Pryde's Easifeed, the competition will be fierce and the excitement is not to be missed.
Advertisement

There are a range of titles to be decided over the Championships, with finals being held over the weekend (10 & 11 November).
Titles to be awarded include:
– Beaconhills College Australian Childrens' Champion 2018
– Baillieu Vineyard Australian Amateur Champion 2018
– Horizon Jumps Australian Junior Champion 2018
– IRT Australian Young Rider Champion 2018
– Horseland Australian Senior Champion 2018
A highlight of the weekend will be the Australian Speed Championship on the Saturday night, where crowds will witness amazing horsemanship as riders and horses compete in this exciting competition. The Senior Championship will bring together the very best riders in the country. Sponsored by Horseland, the Senior title will see the following riders, just to name a few, compete against each other:
Jamie Kermond – current Australian Senior Champion
Billy Raymont – who along with Jamie Kermond, has just returned from Australia's very successful campaign at the recent World Equestrian Games, where the Australian team finished sixth and qualified for the Tokyo Olympics in 2020.
David Cameron – two-time former Australian Champion
Tom McDermott – 2018 NSW Senior Champion
Kristy Bruhn – 2018 SA Senior Champion
Ally Lamb – 2018 VIC Senior Champion
Clem Smith – 2018 QLD Senior Champion
Advertisement

Also competing at the Australian Championships will be two legends of Australian Jumping; Vicki Roycroft and Chris Chugg. Between them, in their stellar careers, they have represented Australia multiple times in international competitions, including Olympic Games, World Cup Finals and The World Equestrian Games.
The Pryde's Easifeed Australian Jumping Championships run from Wednesday 7 November to Sunday 11 November at Boneo Park, located at 312 Boneo Rd, Boneo, VIC.
Admission each day is free for all spectators and parking is plentiful.
View Comments