Aussies descend upon Takapoto!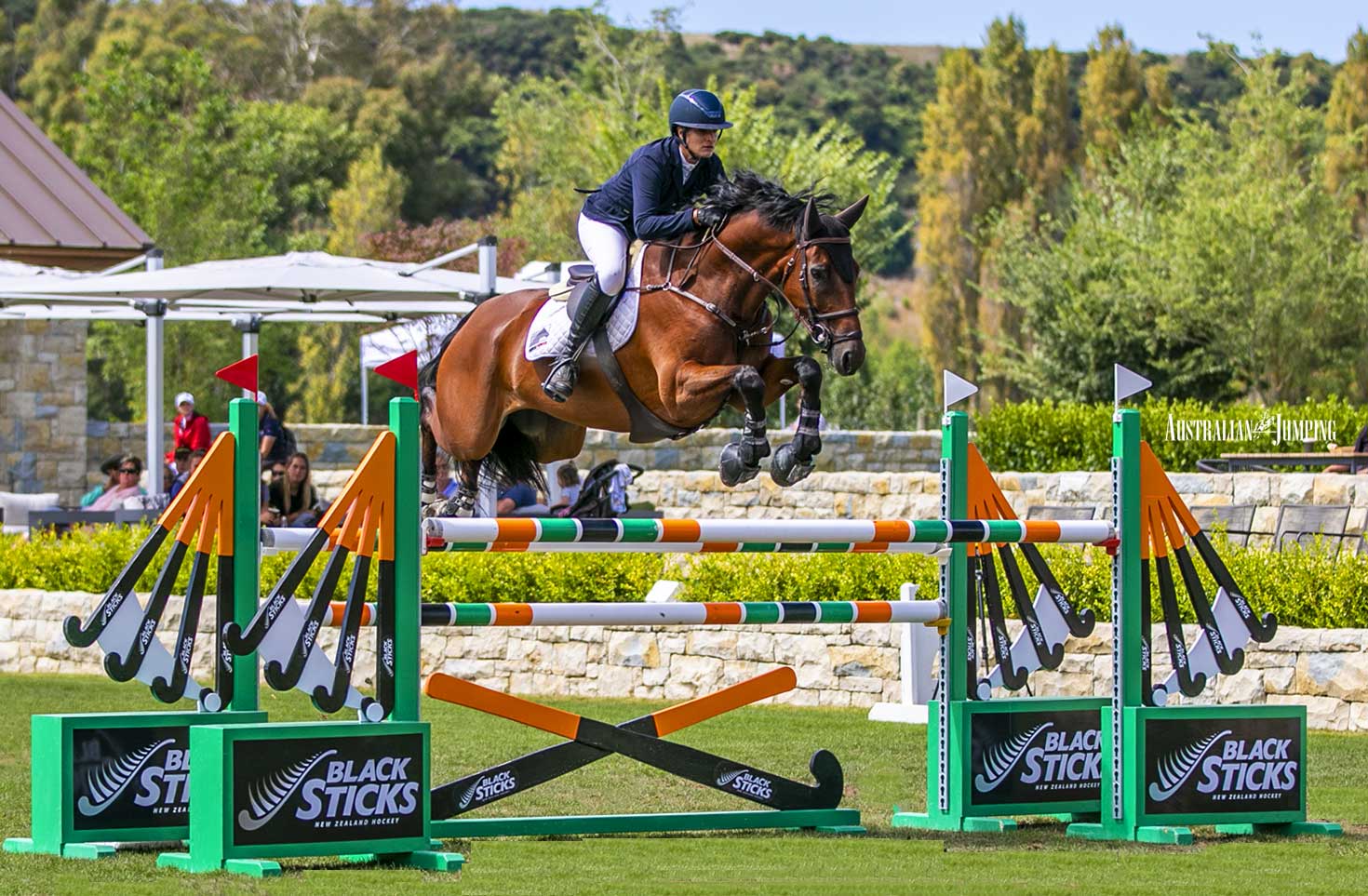 Australian Jumping
Above: Amber Fuller and CP Aretino at Takapoto Estate 2019
This time last year, Australian Jumping headed across the Tasman to follow the stories of  a number of Aussie riders who were trying their luck against their New Zealand counterparts at one of the most lovely shows of the year.
This year we are looking forward to the event with even greater anticipation, with even more Aussie riders taking part in this premier show including: Amanda Madigan, Tom McDermott, Amelia Douglass, Amber Fuller, Kate Hinschen, Jessie Rice-Ward, James Arkins, James Paterson-Robinson, James Arkins, Mel Blair, Paul Brent and Izabella Stone and Chloe Versteegen.
Advertisement


Takapoto principal Mitch Plaw is very keen to encourage trans-Tasman competition and will be delighted by the number of Aussies who have made the trip across with their horses to compete.
For the Australian riders that have the opportunity to compete at this show it will be be an amazing experience. The Takapoto Estate property is set amongst absolutely beautiful scenery, the grounds are magnificent and the overall quality of the show is undeniable. Starting today and running over two weeks, this is an unforgettable event and one of the highlights in the jumping calendar.

The visit in 2019 was a great experience and the Aussies put in a great showing. This year, we expect that to be even stronger when we have two-time Olympian James Paterson-Robinson joining the competition along with current Australian Senior Champion Tom McDermott.
There is the added excitement this year of the inaugural Takapoto 1.4m Teams Championship, inspired by the highly successful Australian Jumping Teams League which launched last year, the teams event has drawn a lot of interest, with Aussies making up quite a few of these teams s follows:
Takapoto NZ: Oliver Croucher, Annabel Francis, Paul Brent.
Purepine: Sam Morrison, Amanda Madigan, Olivia Dalton
Chatham Park: Tom McDermott, Amelia Douglass, Amber Fuller
Harrison Lane: Emelia Forsyth, Emily Hayward, Clarke Johnstone
iSpyHorses: Briar Burnett-Grant, Tegan Fitzsimon, Brooke Edgecombe
AJTL: Kate Hinschen, Jessie Rice-Ward, James Arkins
One Black Horse: Melody Matheson, Nicola Hammond, Logan Massie
GPI Racing/Yandoo: James Paterson-Robinson, Izabella Stone, Mel Blair
Backing Black: Ally Carson, Jeremy Whale, Samantha Matthews
IRT: Laura Hilhorst, William Willis, Maurice Beatson
Waikato Equine Vets: Drew Carson, Julie Davey, Robert Steele
Vosper Law: Rachel Malcolm, Lisa Cubitt, Laura Inkster
Last year Amber Fuller, Kate Hinschen and Amelia Douglass certainly made their mark at Takapoto and this year we can expect some more great competition from these riders. We look forward to heading over to the show for the second week as the action ramps up!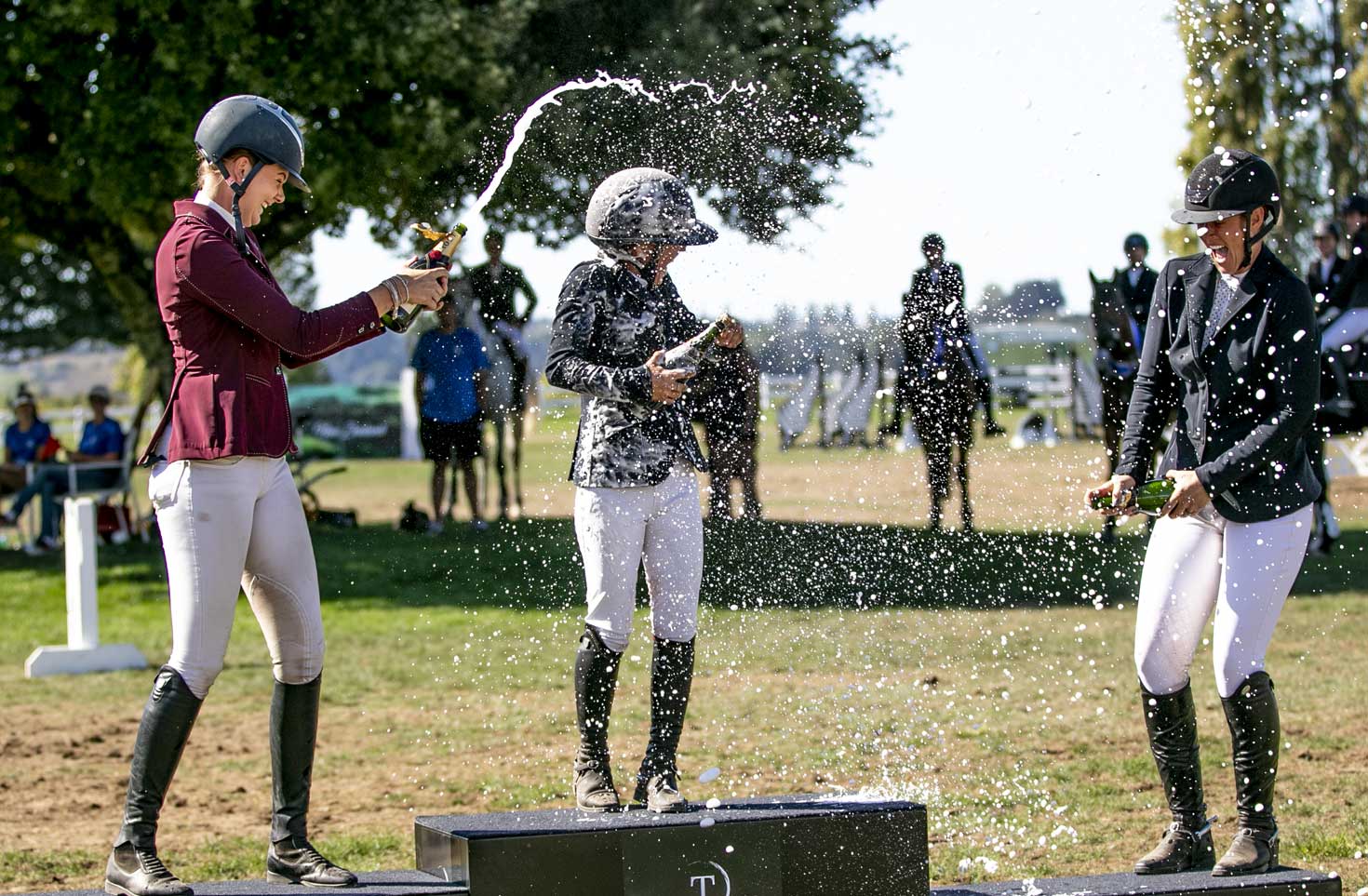 Above: Kate Hinschen, Annabel Francis and Brooke Edgecombe in the Gold Final presentation.
Advertisement


View Comments