Australian Jumping Horses of 2018 – Franklin's Peace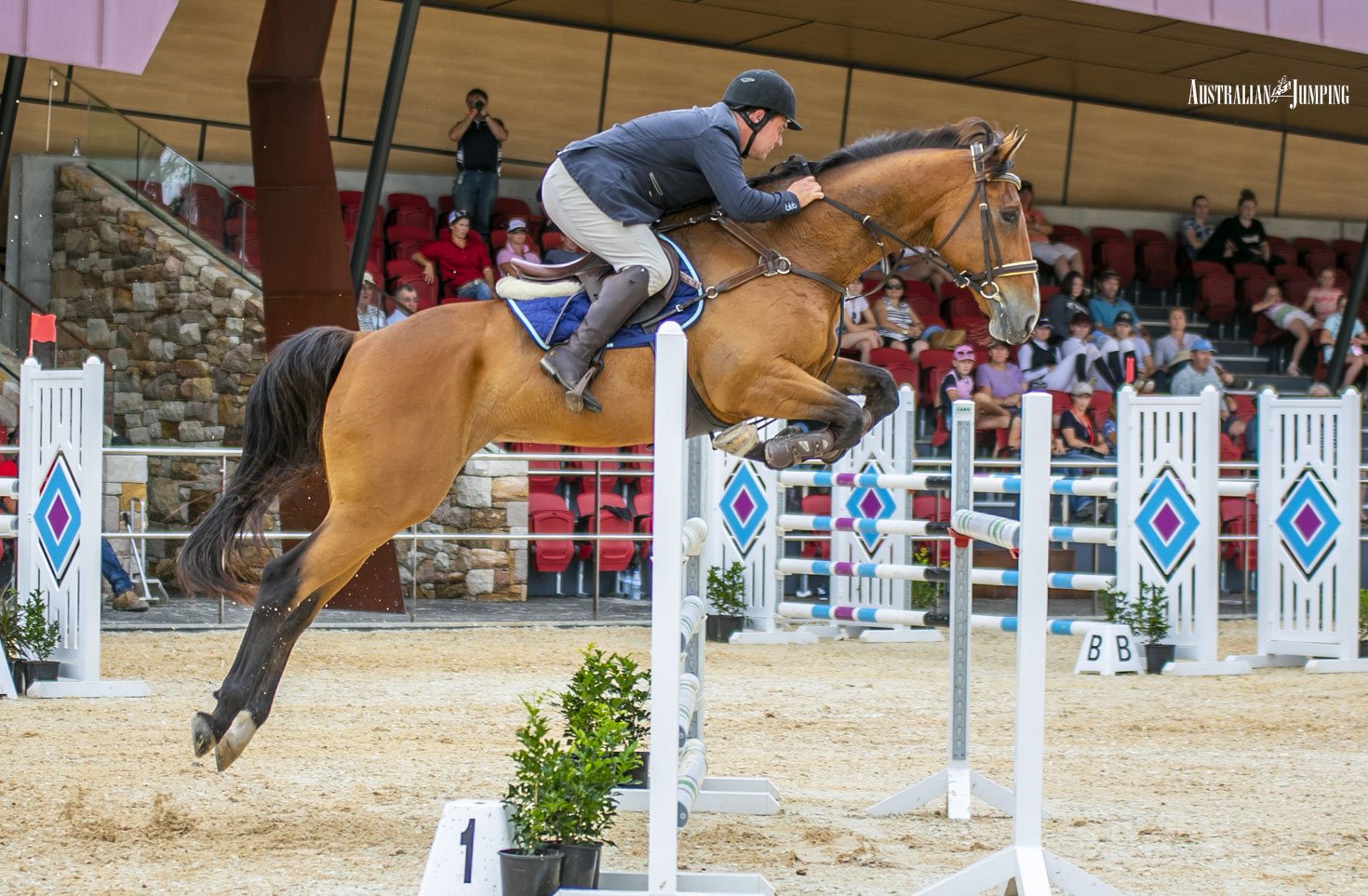 Australian Jumping
The partnership of Damien Churchill and Franklin's Peace is a special one indeed. This combination have excelled on the Amateur circuit for a number of years and this year took out the JNSW Amateur of the Year Championship. They were also winners of the inaugural NSW Triple Crown Series in the Amateur Division by virtue of winning the NSW Country Championships and the NSW State Championships. Franklin's Peace may not be the most conventional of horses and he certainly isn't keen on presentations – but what he does have is heart and he loves to jump, so we are delighted to present "Franko" as one of our star horses for 2018.
See below for some of Damien Churchill's insights into Franklin's Peace.
Horse Name: Franklin's Peace
Stable Name: Franko
Sex: Gelding
Age: 13
Height: 17.1hh
Colour: Bay
Sire: Our Peace Officer
Dam: Makeeta
Breeder: Damien Churchill
Owner: Damien Churchill
What particular characteristics of the Sire and Dam attracted you and do you think Franko has inherited these?  Makeeta was a good Thoroughbred mare that my brother rode in Junior's. She had a good temperament and jumped well. Our Peace Officer was a young local stallion bred by Lyndsey Bromfield of Peace Performance Horses. He has bred a line of handy jumping horses throughout his life. Franko has both his dam and sire's willingness to please and desire to jump. In type he is probably more like his dad.

Tell us a bit about his personality. What is he like at home and out at competitions? At home he is pretty quiet. He enjoys company and being ridden and tolerates the dogs playing around him. He still has two speeds in the arena – flat out and home time! At competitions he is always on the job. He knows his job well and is always looking for the next fence.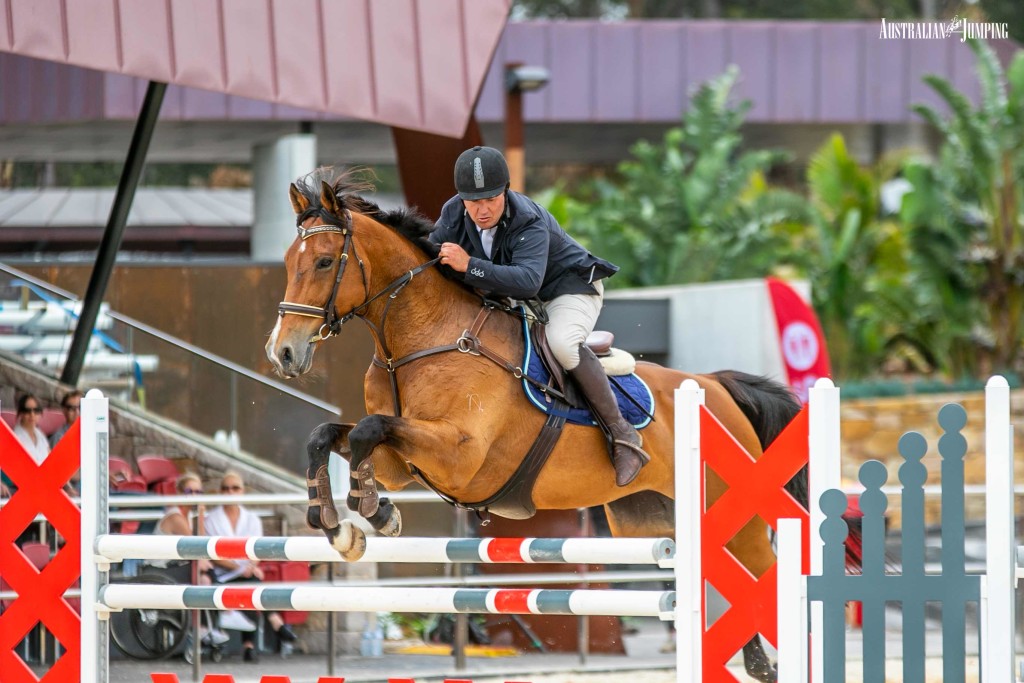 Damien Churchill and Franklin's Peace at the Willinga Park Jumping Grand Final
Does he have any quirky traits? He has a very distinctive way of going, very bouncy and high headed. He hates standing still when he is at competitions so he never makes any friends in the presentation line up! He is a big personality all round.

What do you consider the highlights of his career so far? Probably Adelaide Royal 2016 where he was the most successful horse, as well as winning two NSW State Amateur titles in a row. But his biggest achievement is probably his consistency. He always tries hard and never lets me down.
What are your short and long term goals for Franko? Next year I would love to do Aquis and the Australian Championships with him.

Anything else you would like to tell us about him? I'm very lucky to have a horse who loves his job and always tries so hard. It's been very satisfying to produce him myself right from the start. I have another young home-bred and produced Peace horse going around the 105cm classes at the moment, Penelope's Peace, and she is just as willing and brave as Franko.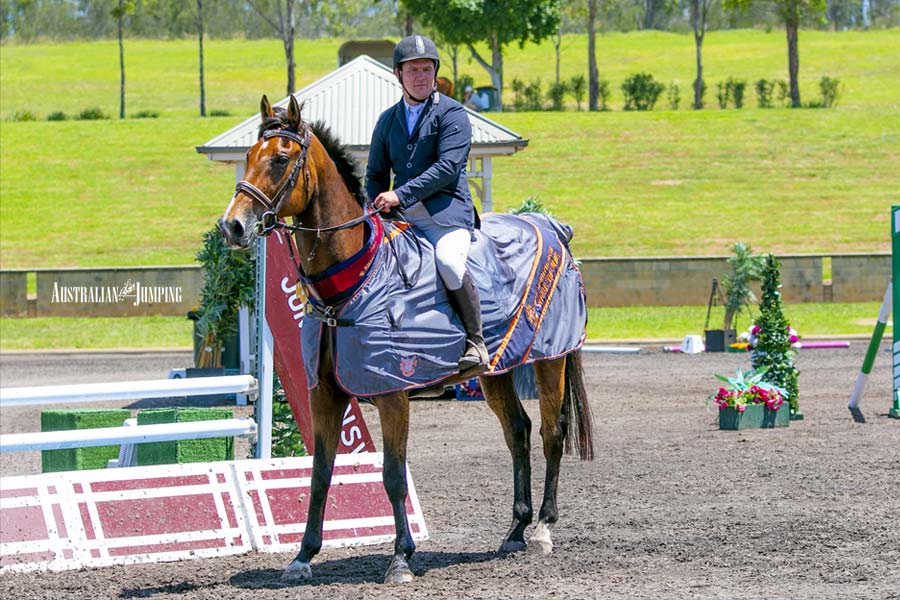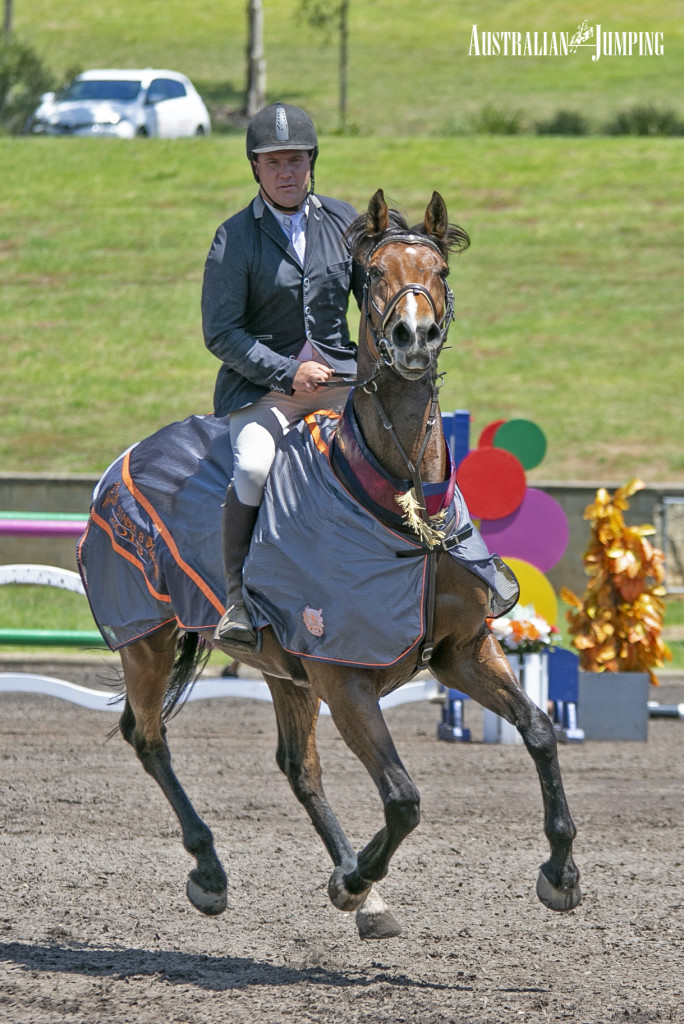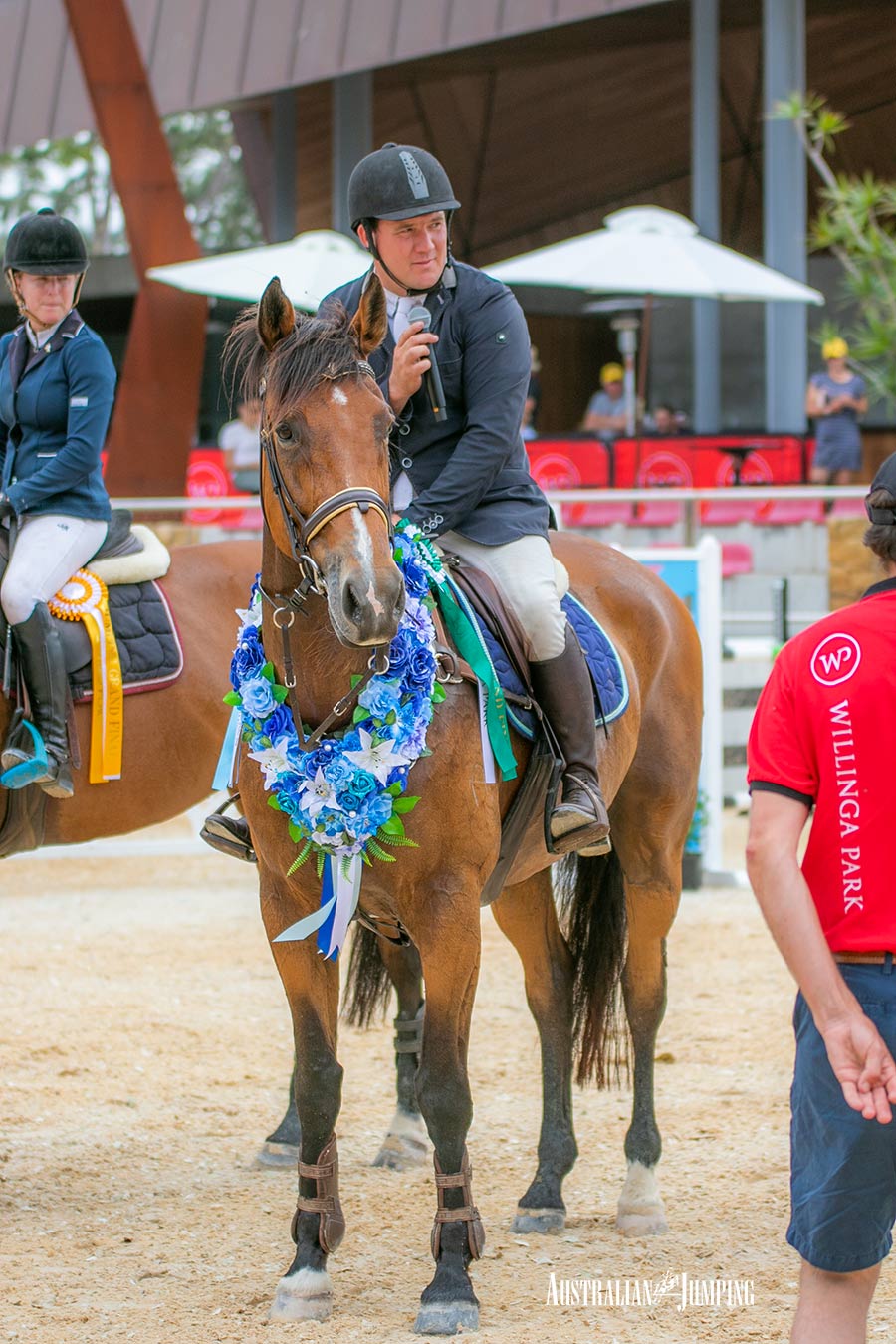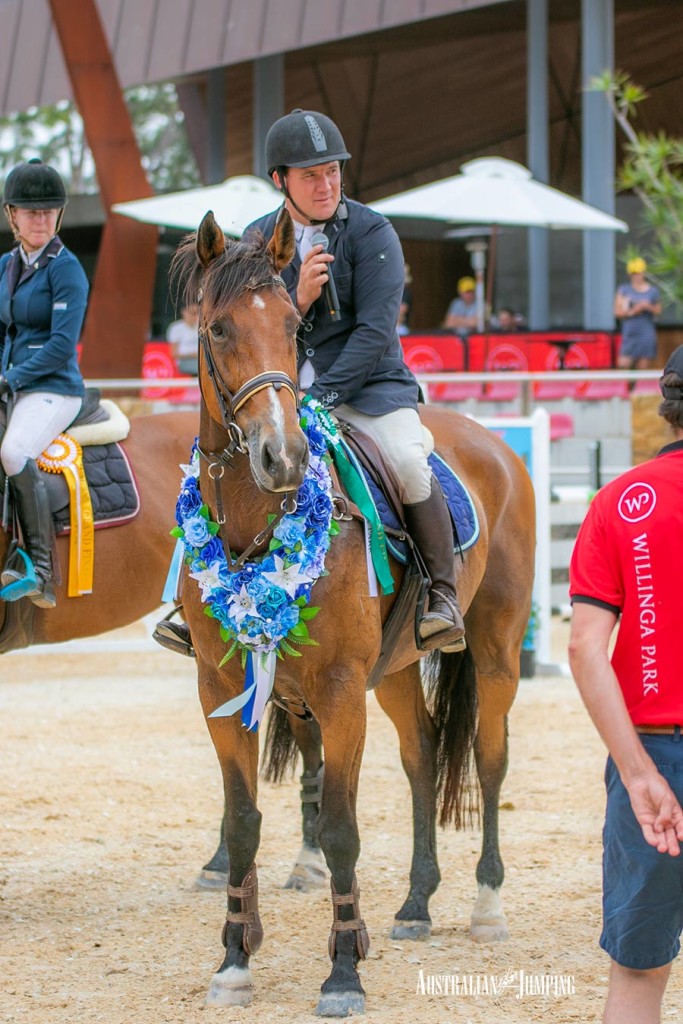 Advertisement

View Comments