Australian Olympic Team Announced!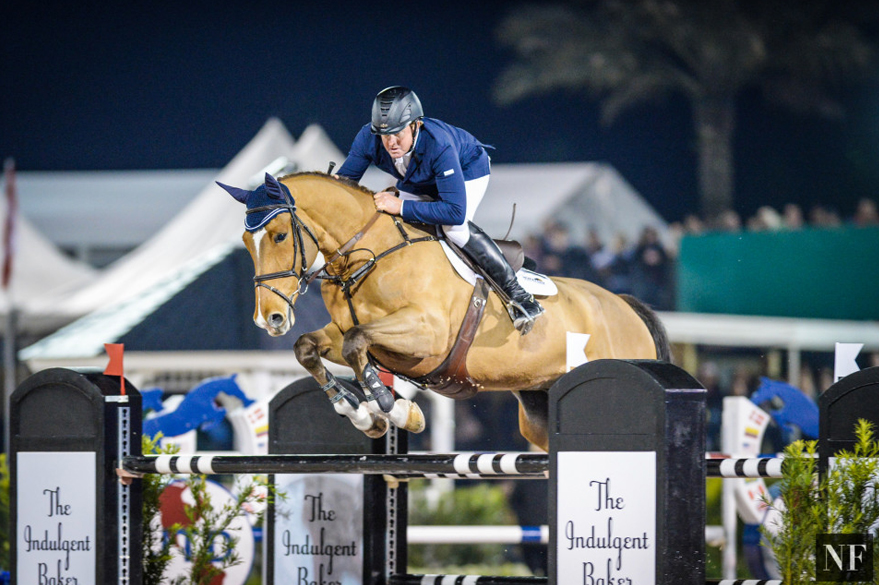 Noelle Floyd
Source: Equestrian Australia
Edwina Tops-Alexander
Scott Keach
Matt Williams
James Paterson-Robinson
Show jumpers James Paterson-Robinson and Matt Williams have been rewarded for their impressive and consistent form to earn selection on the Rio 2016 Olympic Team.
They join previously selected Edwina Tops-Alexander and Scott Keach to make-up an experienced show jumping team who are aiming for Australia's best Olympic result.
For Williams, 31, this is his third consecutive Olympic Team and he and his 14-year-old horse Valinski S are ready for clean jumping in Brazil.
"I'm very grateful to be selected for a third time, this Olympic selection probably means the most to me as it has taken a lot to get to this point and the last 4 years since London have had a lot of ups and downs," Williams said.
Williams and Valinski have had several podium performances in three and four star events in the USA recently, the pair finishing third in the Wellington CSIO4* Grand Prix and Ocala CSIO4* Nations Cup over the American winter. He has three more major comps in the States where he feels the warm weather and crowds will be perfect preparation for the Olympic arena in Brazil.
"Each Olympics I've had different horses but the most important thing I think is to know how to get your horse to peak at the right time for such a big event," the Florida based rider said.
"I think I have a great horse and we have a very good team this year, in our sport it's very hard to predict these things because anything can happen with horses, but if we can get three good team scores each day we have a good chance of doing well."
At the CSIO5* Nations Cup in Sopot Poland, which was used as a nomination event, he had a clear first round before finishing 21st.
"I only got the ride on Valinski about eight months ago, when I first rode him I immediately had a bond with him but never knew he would be as good as he's turning out to be, he's really risen to all his challenges so far and keeps fighting for me every time I ask for a bit more."
Paterson-Robinson, 38, will ride 11-year-old Amarillo at the Rio Games and look to build on his London 2012 experience. He combined with Tops-Alexander, Williams and Julia Hargreaves to place 10th in the Team event in Greenwich.
"I'm really happy to be selected to represent my country at the Olympic Games," Paterson-Robinson said.
"The first time was great, but this is really great.
"I really enjoyed the whole Olympic experience in London. I hope to be in the individual final this time. In London I missed out by one time fault."
His recent form with Amarillo has been outstanding including a fourth place finish in the CSIO5* Nations Cup (Sopot, Poland) and the 2016 Bourg en Bresse CSI4* Six Bar (Bourg en Bresse, France).
The combination has performed consistently during the nomination period, and they are working hard to make that final in Rio.
"I'm always working to be better and to learn more about myself and my horses. I've only been riding Amarillo since March. I've known and liked him for a long time. I'm grateful for the opportunity to ride such a horse."
Melbourne born Paterson-Robinson did a lot of his early riding in Victoria before moving to The Netherlands in 2000 to further his jumping and training career. At his first World Equestrian Games in 2010 he and the Team placed seventh for an outstanding result for Australia. He has been on the Australian Team ever since.
Edwina Tops-Alexander and Scott Keach, along with their respective horses Caretina De Joter and Fedor, earned early selection on the Rio 2016 Olympic Team.
Australia has never previously won a medal in show jumping at the Games but with all four riders capable of jumping clear rounds, and Tops-Alexander a regular on the podium of Global Champions Tour events that could change come August 2016.
The aim for the Australian Team will be to surpass the tenth from London 2012 and then aim at improving on Australia's seventh from the Beijing 2008 and Tokyo 1964 Games.
The selection of these two riders grows the Australian Olympic Team to 191 athletes from 19 sports. The final Team will be around 400 athletes.
View Comments