Australian World Cup season start just days away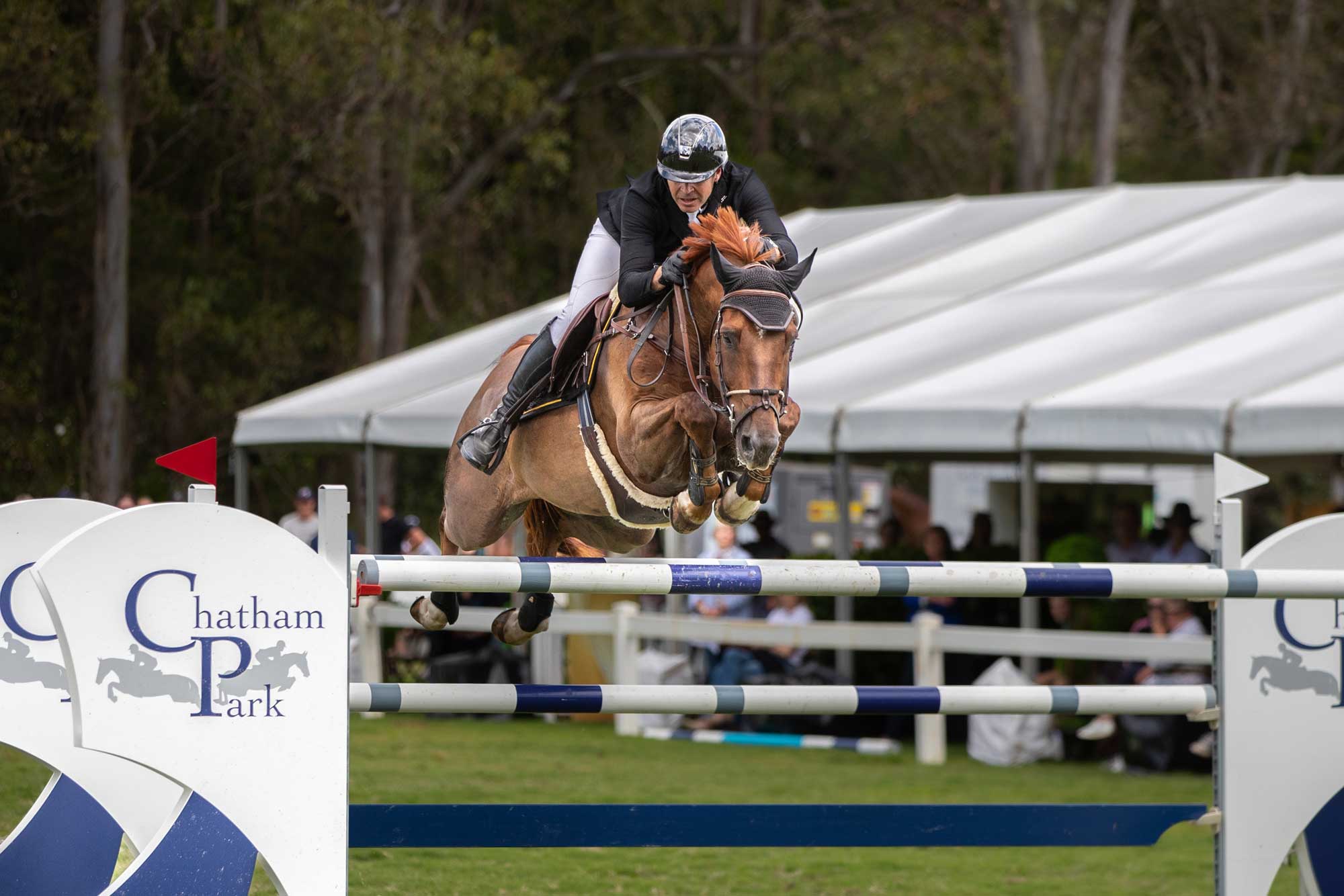 Australian Jumping
The 2023 FEI World Cup Qualifying Season kicks off this coming weekend when the Northern Victorian Showjumping Club (NVSJC) hold their FEI World Cup Show at Shepparton. In what is anticipated to be an exciting season in the lead up to the 2024 Paris Olympic Games, it is hoped that the Series can be conducted in full, avoiding the mainly weather-related issues which cut short the 2022 season. However, despite the season being cut from a planned 10 legs back to just six, it all came down to the second last ride of the season when Queensland's Sam Overton steered Oaks Cassanova to a second clear round on the day, to secure enough points to snatch the series win from fellow Queenslander Olivia Hamood, who had led the series since the second leg. Overton is currently in the United States where, as the Series winner, he has earnt the right to represent Australia at the World Cup Final in Omaha, Nebraska next month.
Advertisement


The 2023 Australian World Cup Season will consist of 10 events, during which riders will accumulate points with the best five results counting towards their season total.
The season commences on Saturday 18 March when the NVSJC will host their second season opener in a row. Between 1984 and 2016, the club hosted World Cup Qualifiers on 31 occasions before a five-year break, resuming in 2022. The following weekend, the second leg will be held as part of the Dressage and Jumping with the Stars Show at Werribee.
From there, the Series travels to Queensland where in April, the third leg will be held at a new World Cup venue, Larapinta in Brisbane, before the fourth leg at Caboolture in June. The World Cup Series travels to NSW in August with rounds at Sydney (SIEC) and Tamworth. September sees the Series in Adelaide and Melbourne at both Royal Shows. The season wraps up with the ninth leg at Sale in Eastern Victoria in late November before the traditional final round at the Sydney Summer Classic in December.
Advertisement


Riders will be looking to secure their Minimum Eligibility Requirement (MER) in the hope of being selected to represent at the Paris Olympics next year. To become eligible, as a domestic based rider, competitors will need to produce clear first rounds in at least three outdoor legs of the Series, over approved courses. With the first three legs of the Series scheduled at outdoor venues, we could well have our first Australian-based Olympic eligible riders before the end of April.
The winner of the 2023 Series will be eligible to attend the 2024 World Cup Finals, scheduled to be held in Riyadh, the capital of Saudi Arabia.
We are looking forward to what promises to be an exciting competition. The venues and dates of all events in the series are listed below.
| | | |
| --- | --- | --- |
| ROUND | VENUE | DATES |
| 1 | Shepparton (VIC) | 18 March |
| 2 | Werribee (VIC) | 25 March |
| 3 | Larapinta (QLD) | 29 April |
| 4 | Caboolture (QLD) | 24 June |
| 5 | Sydney – Waratah (NSW) | 18-19 August |
| 6 | Tamworth (NSW) | 24-27 August |
| 7 | Adelaide Royal (SA) | 8 September |
| 8 | Melbourne Royal (VIC) | 29 September |
| 9 | Sale (VIC) | 26 November |
| 10 | Sydney – Summer Classic (NSW) | 7-10 December |
View Comments