Australians excel in Gold and Silver second qualifiers at Takapoto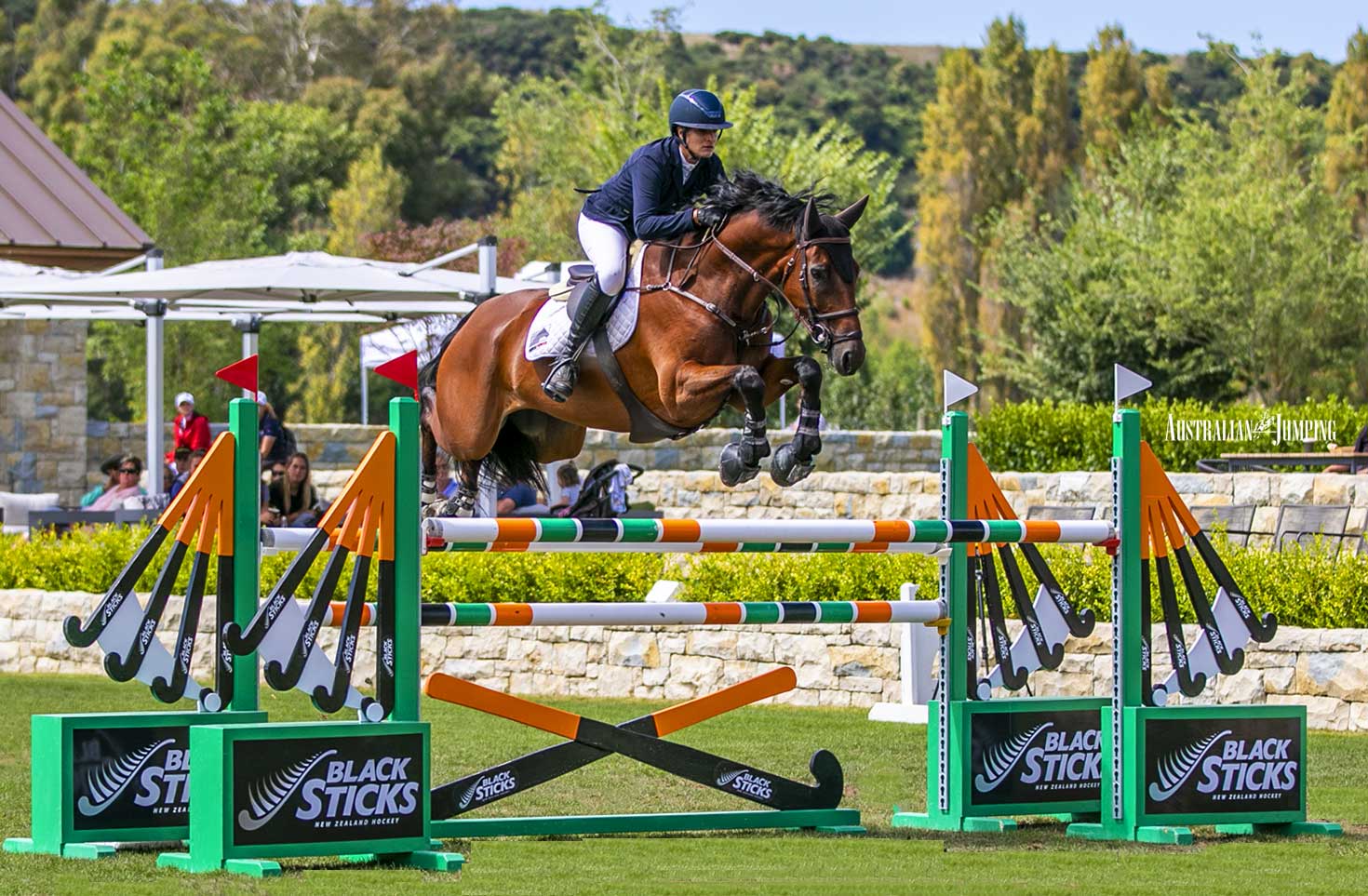 Australian Jumping
A number of Australian riders have taken the opportunity to cross the Tasman and compete in the Takapoto Estate Showjumping Championships on the North Island of New Zealand. After a successful first week of competition, the Aussies are off to a great start in Week Two.
Advertisement
Sydney based rider, Amelia Douglass is competing in the Silver Tour this week and she came into today's second qualifier in a strong position after a second placing in the first qualifier, held yesterday. Douglass, in combination with her 13-year-old gelding Sirius Du Granit had a great round today today, finishing in second place. Douglass and Sirius Du Granit went clear and were just over half a second behind the class winner to easily secure a place in tomorrow's final.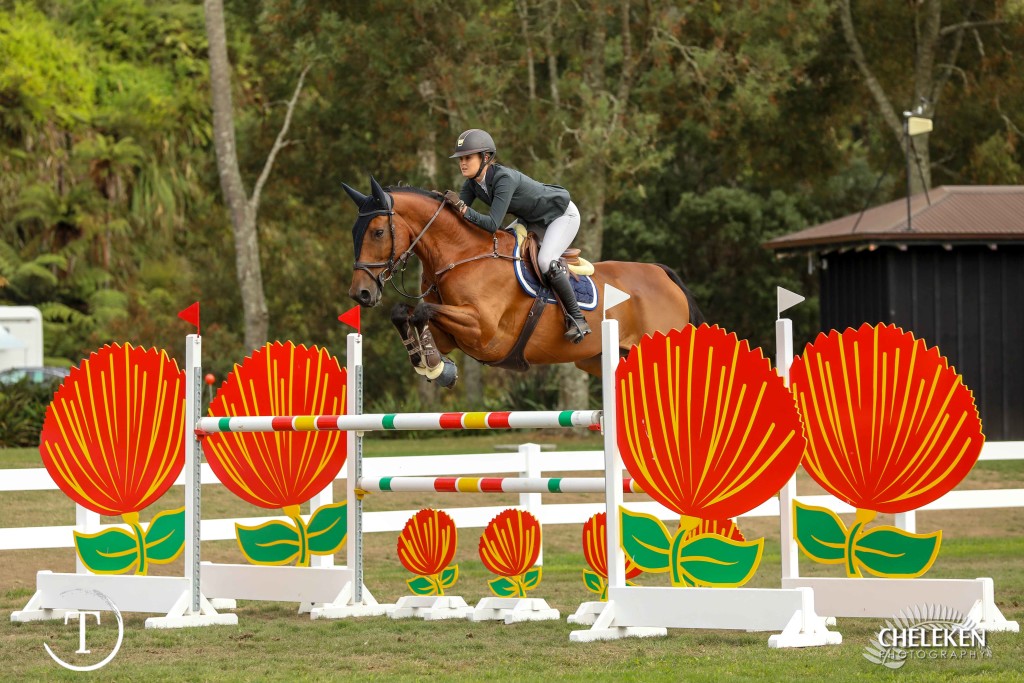 Amelia Douglass and Sirius Du Granit. Photo Credit: Cheleken Photography.
The first six placegetters in the second qualifier were:
| | | |
| --- | --- | --- |
| PLACE | RIDER | HORSE |
| 1st | Emilia Forsyth | Henton Faberge |
| 2nd | Amelia Douglass | Sirius Du Granit |
| 3rd | Nicole White | Lil LeRoux |
| 4th | Sam McIntosh | Equifibre McIntosh |
| 5th | Clarke Johnstone | Watermill Glenneagle |
| 6th | Briar Burnett-Grant | On The Point Sandy |
Also held today was the second qualifying round of the feature class of the event, the Gold Tour. Australia has two representatives competing along with Australian based Bridget Berry.  Yesterday, in the first qualifying round, the current Australian Senior Champion combination of Amber Fuller and CP Aretino, despite only incurring a total of five penalties, finished 14th out of 29 entries. However, today saw them ride a great clear round, in a fast time, to take 4th place.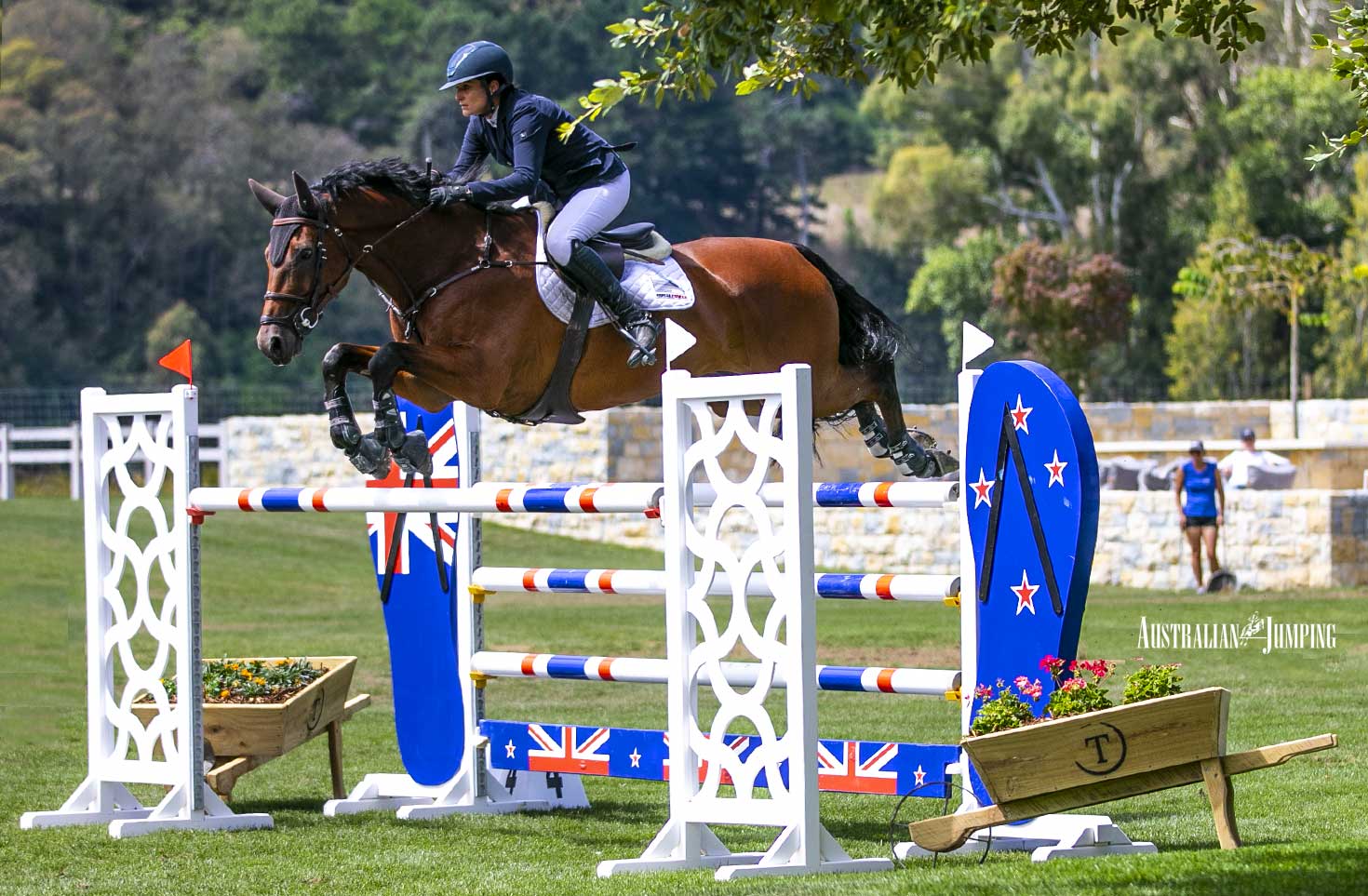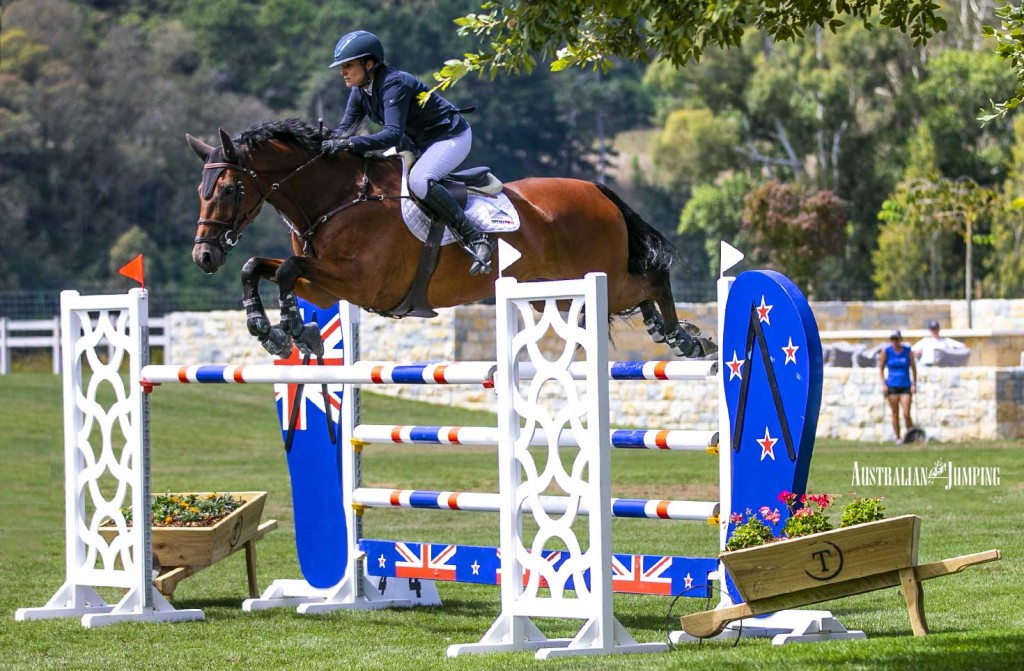 Amber Fuller and CP Aretino
The other Australian representative combination is Kate Hinschen and Finch Farm Cadel, who finished second in last weekend's Gold Tour. Yesterday, they took a single rail to finish in 8th place. Today, they again took a single rail, but this time were the fastest of the four-faulters to finish in 6th place.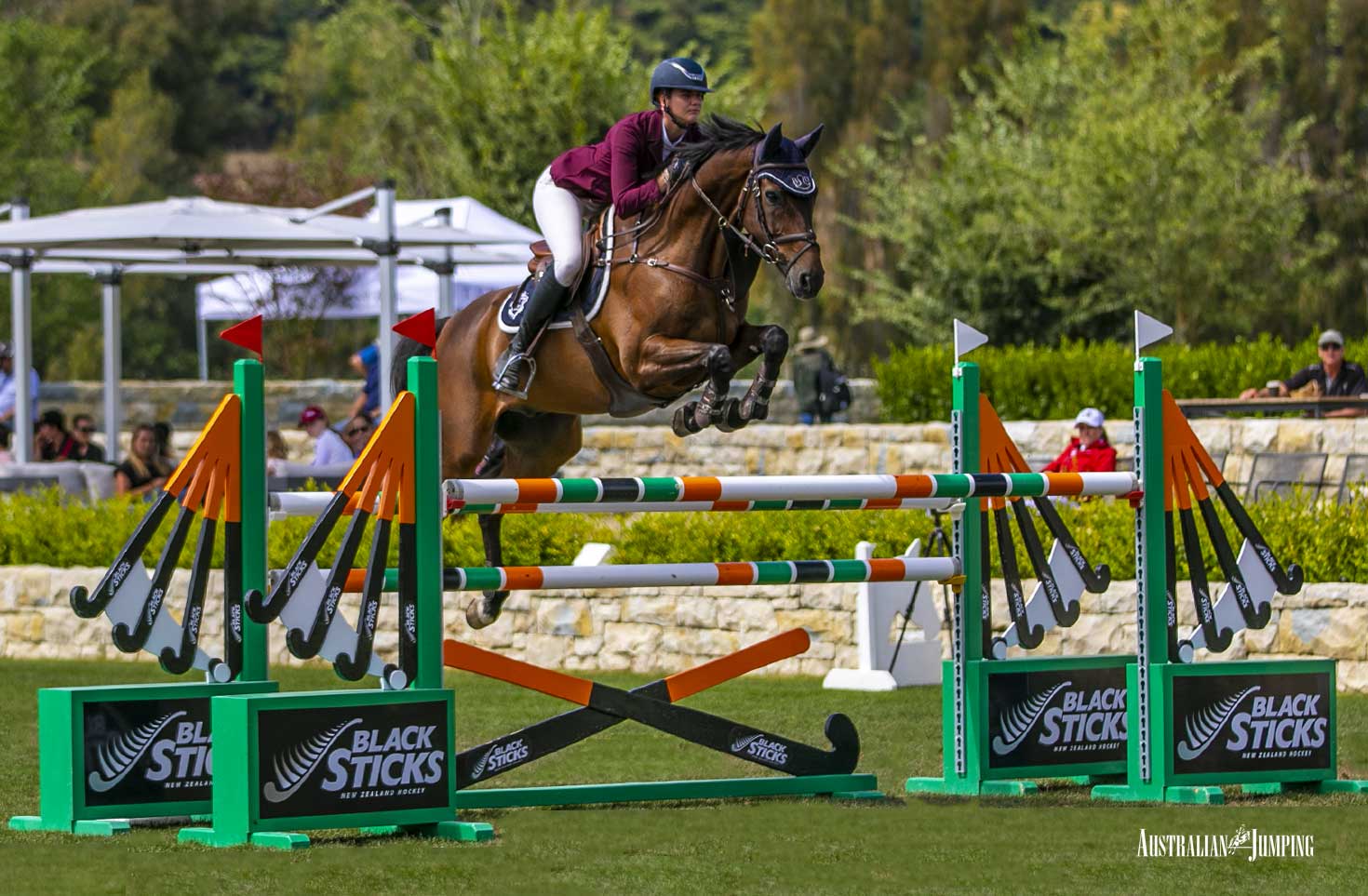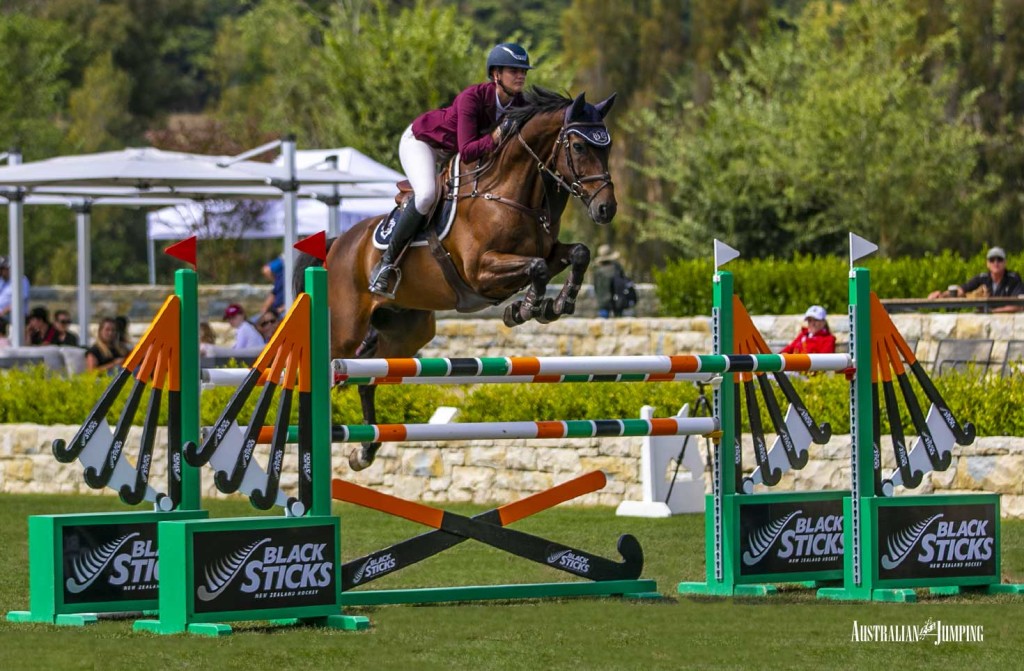 Kate Hinschen and Finch Farm Cadel. 
Bridget Berry, now married to Australian showjumper Jono Berry, came over with the Aussies for the competition and with Toulon NZPH finished 8th in today's class.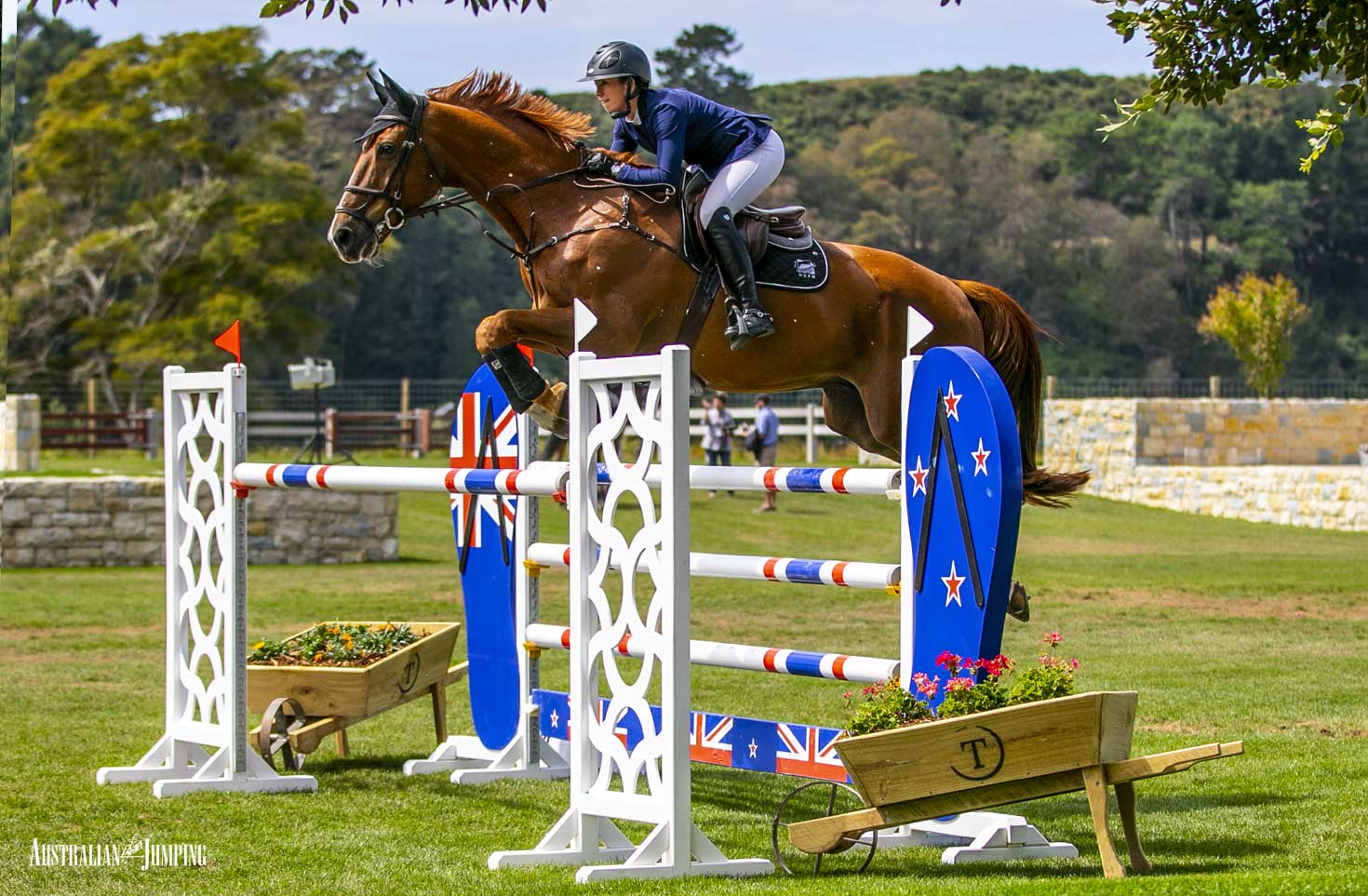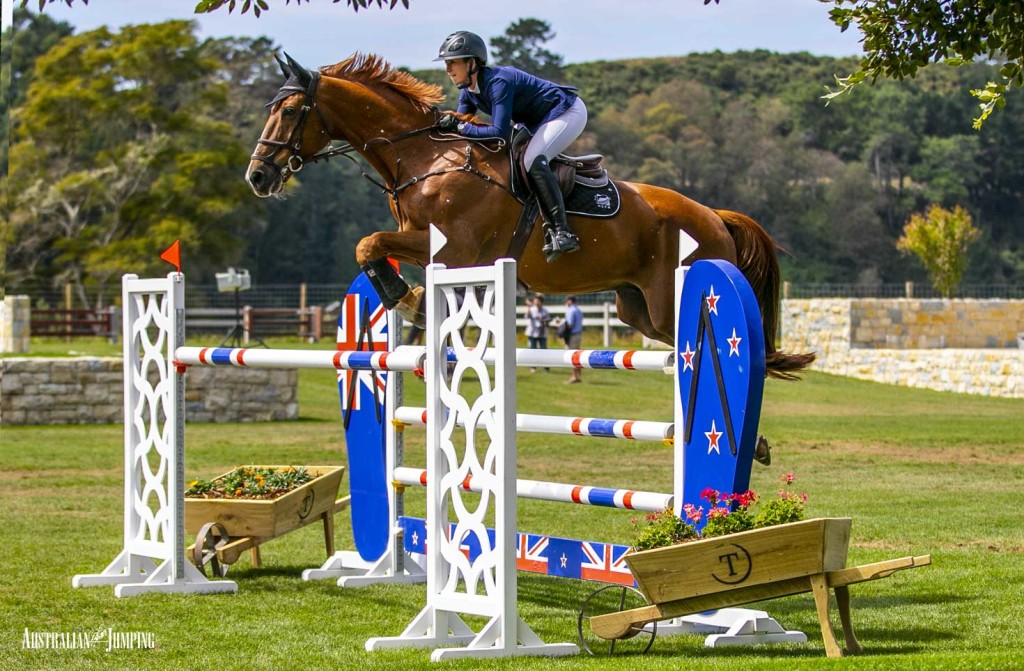 Australian Jumping wishes all our Aussie riders the best of luck in their respective finals.
The first six placings in the Gold Tour second qualifier were:
| | | |
| --- | --- | --- |
| PLACE | RIDER | HORSE |
| 1st | Briar Burnett-Grant | Fiber Fresh Veroana |
| 2nd | Melody Matheson | Cortaflex Graffiti MH |
| 3rd | Brooke Edgecombe | LT Hoist Andrea |
| 4th | Amber Fuller | CP Aretino |
| 5th | Nicole White | LC Sampson |
| 6th | Kate Hinschen | Finch Farm Cadel |
View Comments