Boneo Park welcomes competitors from across the country for the Australian Jumping Championships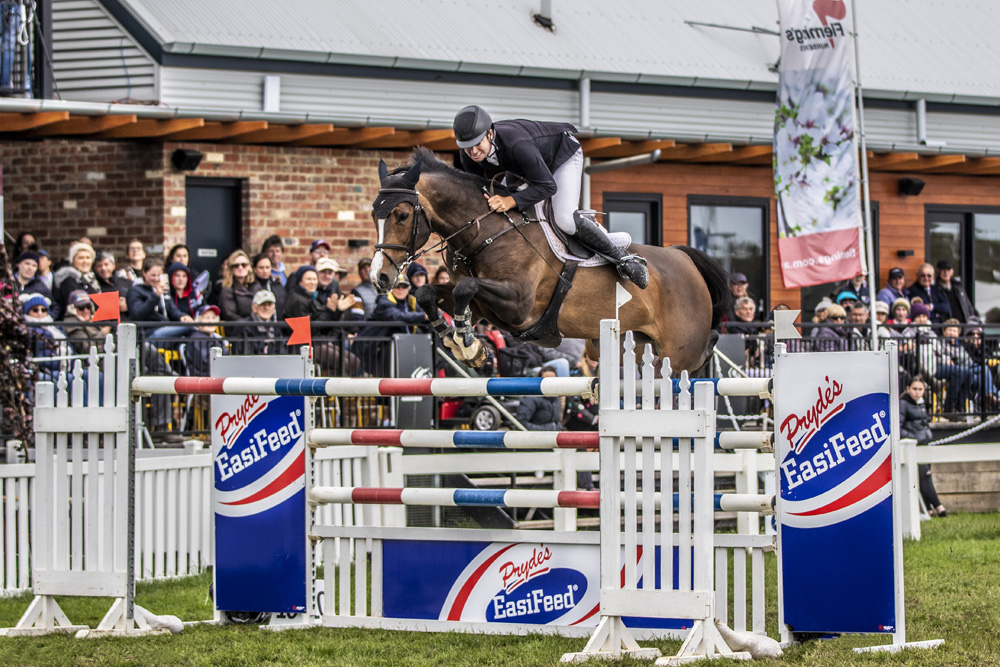 Australian Jumping
Above: Tom McDermott and Elegance de la Charmille –  2019 Senior Champions.
It has been a long wait, however, the Boneo Park Equestrian Centre will, once again, become the focus of Jumping in Australia when the venue hosts the 2021 Pryde's EasiFeed Australian Jumping Championships. While COVID-19 caused the cancellation of the 2020 Championships, this event is the delayed 2021 Championships and will run for 5 full days from Wednesday 2nd to Sunday 6th of February 2022.
Situated on the beautiful Mornington Peninsula, Boneo Park will host the very best horse and rider combinations from around the country in what will be a five-day Jumping extravaganza.
Advertisement


The 2021 Pryde's EasiFeed Australian Jumping Championships will be the third time in recent years that Boneo Park has hosted the Championships and with the 2022 Championships scheduled at the usual time of early November, this year will be a bonanza for Jumping fans.
With over $100,000 in prize money, the action is not to be missed, with 730 horses and 405 riders entered to compete across four separate arenas.
There are a range of titles to be decided over the show, with finals being held on either Saturday 5th or Sunday 6th February. Titles to be awarded include:
Australian Future Stars Champion, sponsored by Kiernan Plant Hire.
Australian Speed Champion, sponsored by Racing Hearts.
Australian Childrens' Champion sponsored by Beaconhills College.
Australian Junior Champion sponsored by Horseland.
Australian Young Rider Champion sponsored by Racing Hearts.
Australian Senior Champion sponsored by Pryde's EasiFeed.
An Off-The-Track Championship will also be claimed, sponsored by the Racing Victoria Off-The-Track Program – dedicated to the welfare of retired racing thoroughbreds.
The Senior Championship will bring together the best riders from across the country including Amber Fuller – the 2018 Australian Senior Champion, Billy Raymont who performed brilliantly for Australia at the 2018 World Equestrian Games and James Paterson-Robinson who represented Australia at the 2012 and 2016 Olympic Games. Competing alongside them will be three legends of the sport; Chris Chugg and Victorians, Russell Johnstone and Jamie Coman. Between them, in their stellar careers, they have represented Australia multiple times in international competitions, including Olympic Games, World Cup Finals and World Equestrian Games.
Advertisement


Spectators will not only have world class jumping to enjoy, but also an extensive trade village, merchandise sales and a range of refreshments – a day out at Boneo Park becomes an unforgettable experience.
The on-site restaurant 'Arilla' will be open for lunch and dinner throughout the Championships. Incorporating fresh local and homegrown produce with an emphasis on delicious flavours, dining here is truly an experience not to be missed. On the Sunday, 'Arilla' will be exclusively set aside for the Pommery Champagne VIP function with a full day of premium food and beverages. VIP Tickets are available from www.australianjumpingchampionships.com.au. What could be better than a day of luxury dining while watching the best that Jumping has to offer?
The Pryde's EasiFeed Australian Jumping Championships run from Wednesday February 2 to Sunday February 6 at Boneo Park – located at 312 Boneo Rd, Boneo, Victoria.
Admission each day is free for all spectators and parking is plentiful.
For more information contact:
Boneo Park
P: +61 3 59863006
View Comments