Brooke Langbecker and Quintago 1 shine in Sydney World Cup Qualifier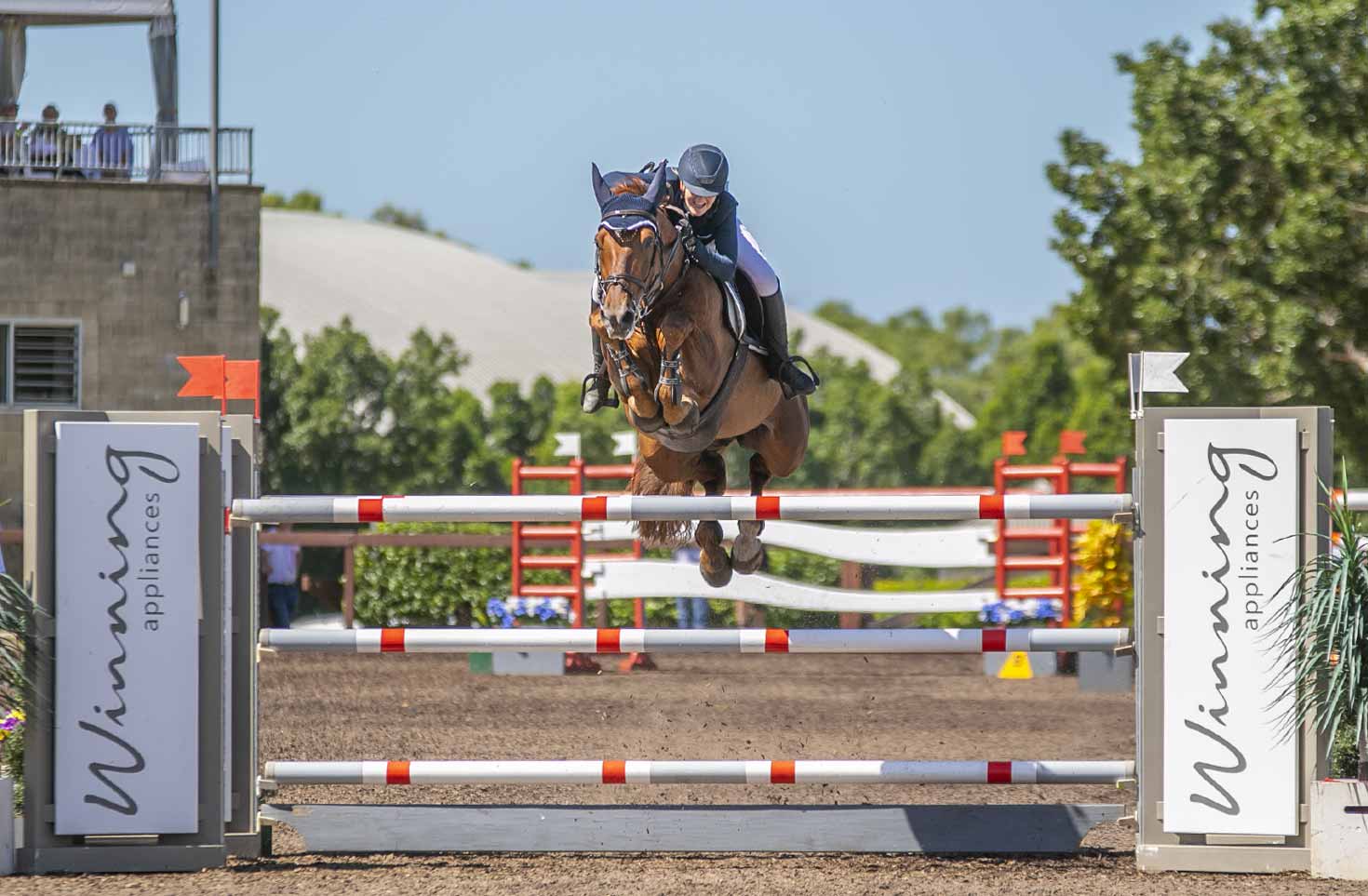 Australian Jumping
The eighth round of the Australian 2018/19 World Cup Qualifying season was held yesterday at Sydney International Equestrian Centre (SIEC) as part of the 2018 Summer Jumping Classic.
A small field of sixteen entered, however, it was all class, as the entrants included six of the top nine riders on the current rankings table. The Leopoldo Palacios designed course proved to be a challenging one, with only two combinations able to record clear rounds in Round 1 and several taking multiple rails to take their penalty count into double figures. In the end, the fastest clear was recorded by young Queenslander Brooke Langbecker and Quintago 1 with the experienced Chris Chugg and Cera Cassiago also clear just 1.5 seconds slower.
Advertisement

All sixteen competitors were invited back to contest round 2, however, only eleven accepted the challenge. With combinations coming out in reverse order, most of the riders in the early part of Round 2 added to their penalty count.
Gabrielle Kuna and Flaire, carrying eight penalties from Round 1, recorded what was to be the only clear of Round 2 to take the lead.
The two four falters from Round 1, Chris Chugg and PSS Levilensky and current Australian Senior Champions Amber Fuller and CP Aretino each added another 4 penalties to their total, to temporarily slot them into second and third place respectively.

Chris Chugg and PSS Levilensky
Third last out were Katie Laurie and Casebrooke Lomond, who were carrying just a single time penalty from Round 1. They took a single rail at the first, to finish on a total of five faults and take the lead. Now the pressure was on the two clear combinations from Round 1.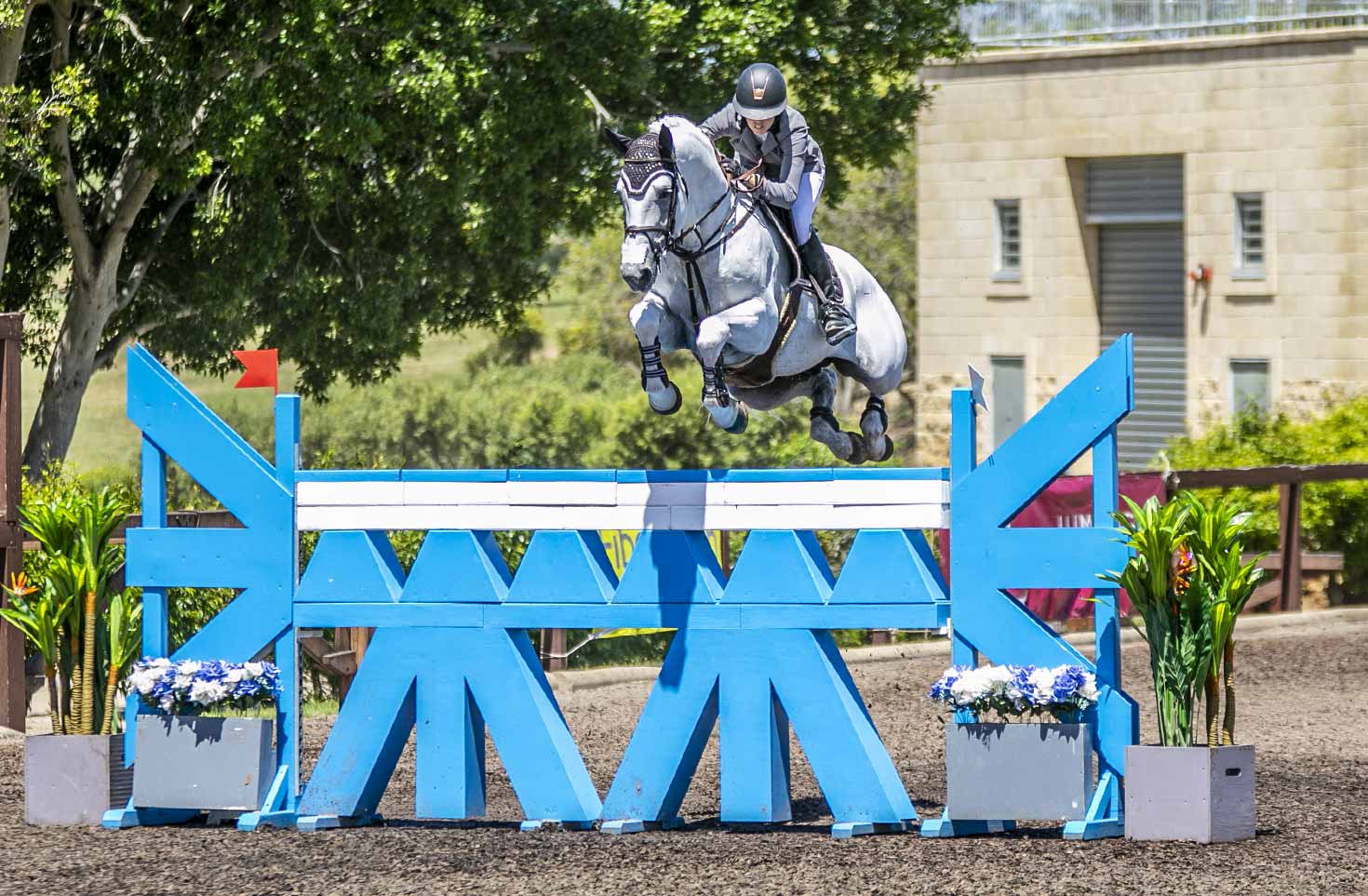 Katie Laurie and Casebrooke Lomond
Next out were Chris Chugg and Cera Cassiago. With a rail at the first, the pressure soon mounted with them needing to keep a clean sheet for the rest of the round. Unfortunately for Chugg, it was not to be, as a second rail at the third jump dashed their hopes of victory. Finishing on eight faults in a fast time of 63.15 seconds securing them third place.
Now it was all up to Brooke Langbecker and Quintago 1. All they had to do was get around the course and incur less than five faults and victory would be theirs. For the first part of their round the large crowd fell silent as they watched intently, however, as the round progressed further, the murmurs grew louder as the excitement grew. As they cleared the penultimate fence, the cheers of the crowd grew to a crescendo when it was clear the title was theirs. Despite taking a rail at the last, the total of four faults was enough to take the win.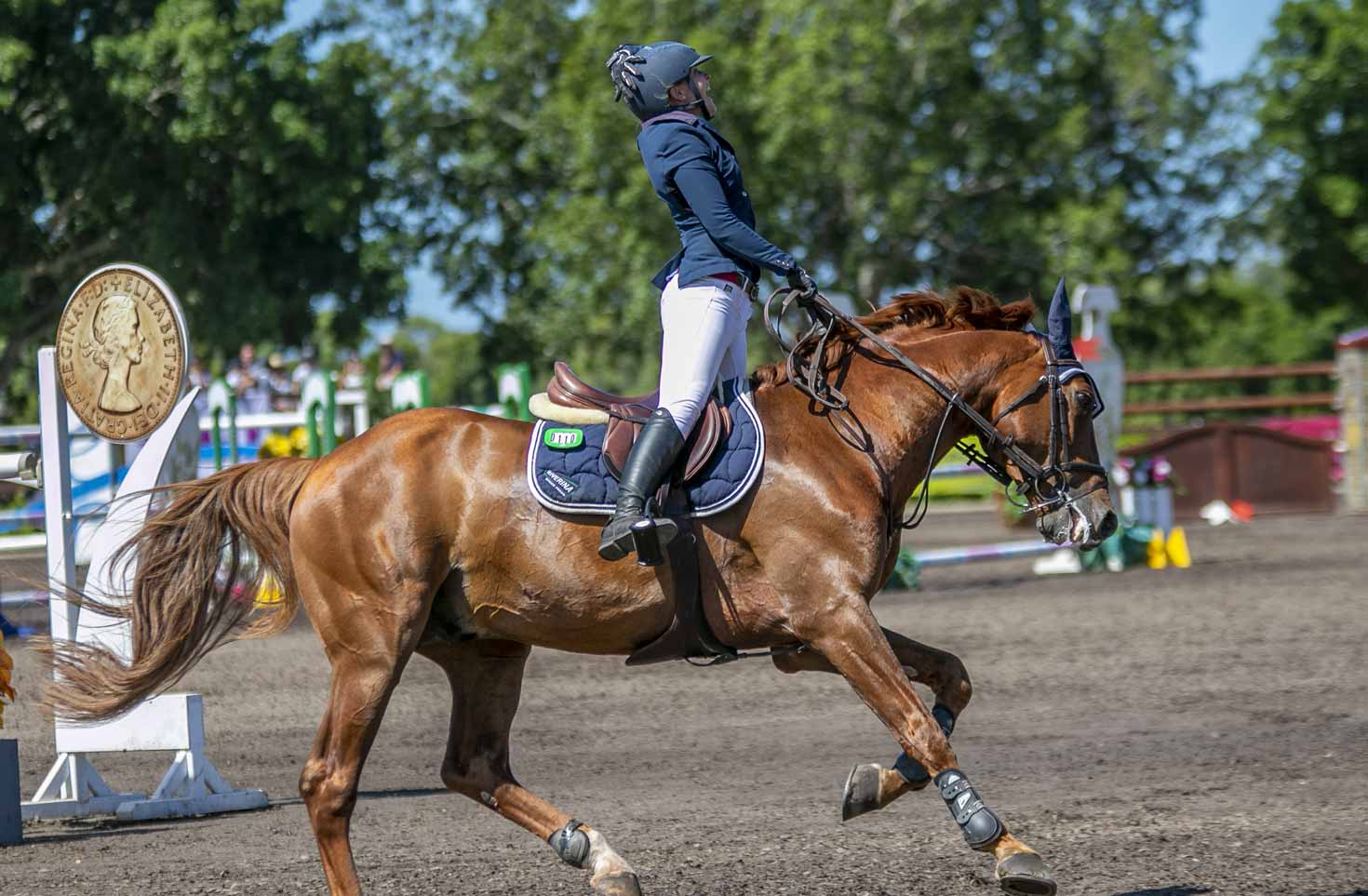 Brooke Langbecker and Quintago 1
At the presentation a delighted Langbecker said that she could not believe what had just happened and that she was still in shock. She said that it was an amazing day and praised her much loved stallion Quintago 1 .
Advertisement

The Top 11 places are below:
| | | |
| --- | --- | --- |
| | RIDER | HORSE |
| 1st | Brooke Langbecker | Quintago 1 |
| 2nd | Katie Laurie | Casebrooke Lomond |
| 3rd | Chris Chugg | Cera Cassiago |
| 4th | Gabrielle Kuna | Flaire |
| 5th | Chris Chugg | PSS Levilensky |
| 6th | Amber Fuller | CP Aretino |
| 7th | Kate Hinschen | Finch Farm Cadel |
| 8th | Clay Simmonds | Oaks Castanza |
| 9th | Katie Laurie | Esteban MVNZ |
| 10th | James Mooney | JB Evolution |
| 11th | Aaron Hadlow | Vahlinvader |
Full placings for the Sydney Round of the World Cup Qualifying season can be downloaded HERE.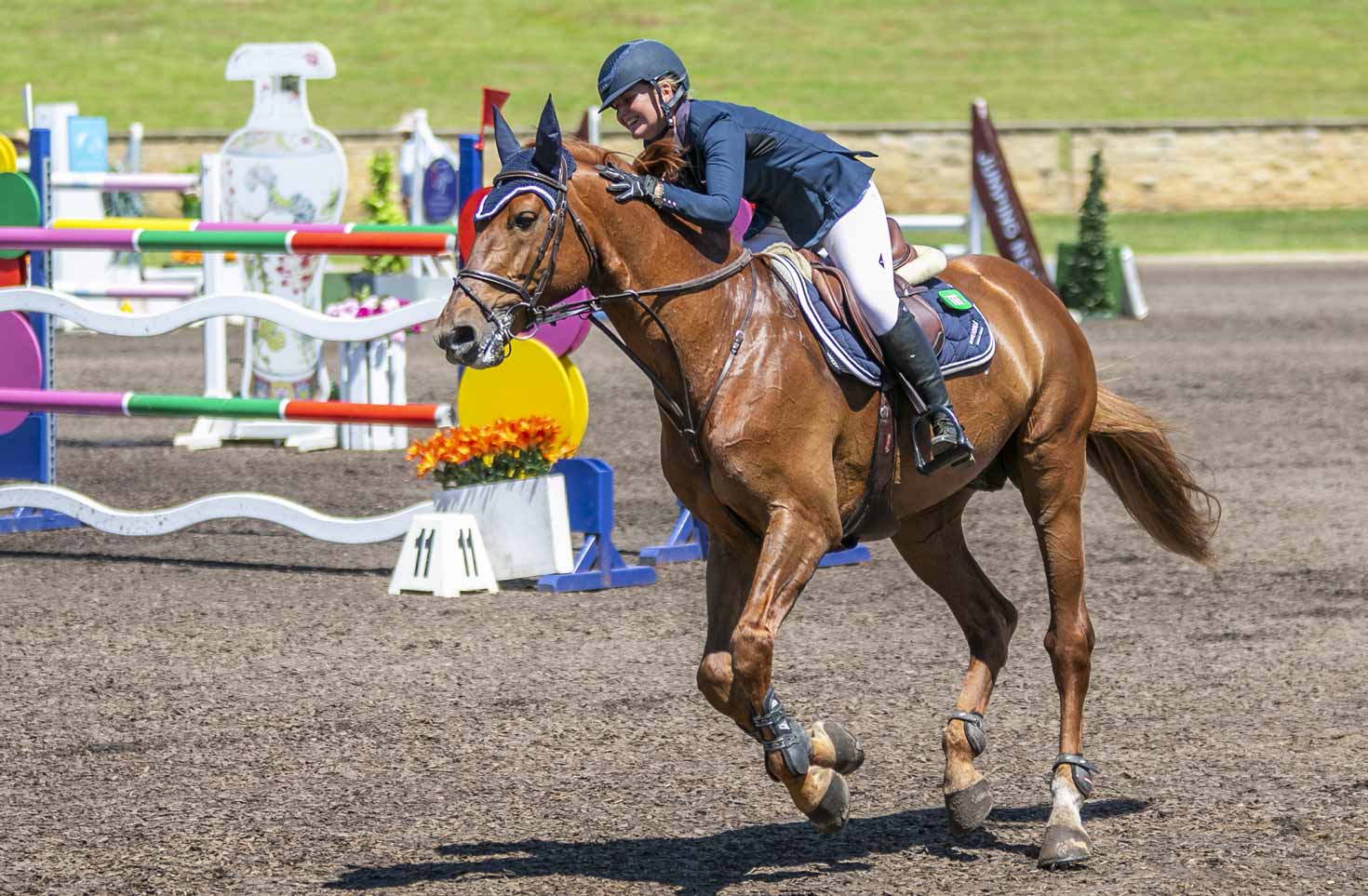 View Comments