Catching up with Josh Collins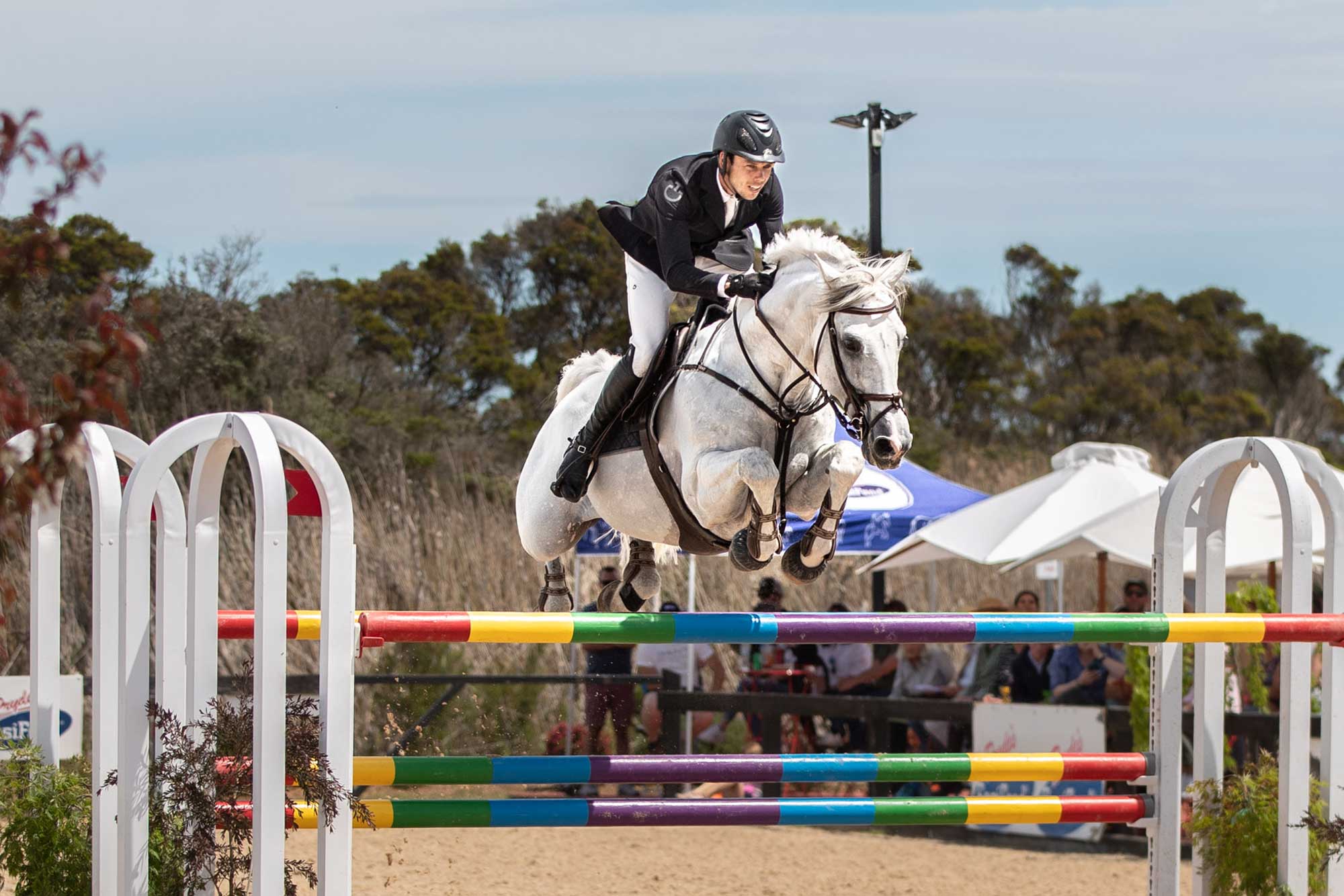 Australian Jumping
Josh Collins is a man on the move. Over the past couple of years, he has been steadily making his mark on the Australian Jumping scene, having put together a string of impressive performances of late, many aboard the magnificent grey stallion Cornel (Corlensky G x Bjork L by 1069 Beethowen).
Josh who grew up in New Zealand, first competed in Australia at FEI level in 2015 and 2016 and now with his fiancée Emma Smith, is currently based out of Oaks Sport Horses at The Oaks in NSW and is seen at all the major competitions up and down the east coast. Josh and 11 year old stallion Cornel make an eye catching combination and certainly turn some heads when they enter the ring.
Advertisement


Josh and Cornel started competing on the World Cup Qualifying circuit in 2021 at Werribee and Caboolture. Jumping forward to 2022, they again tackled the Werribee/Caboolture double, finishing third at Caboolture. This performance was followed up with a fifth place at the Waratah Showjumping World Cup Leg and he currently finds himself sitting in fifth place on the current Australian World Cup Qualifying leaderboard.
It was at the Jumping @ Willinga show that Collins and Cornel put the Australian Jumping world on notice. They took out the Grand Prix in a magnificent double clear performance, leaving some of the finest combinations in Australia in their dust. They followed this up with an excellent fifth place in the Australian Senior Championship held last month at Boneo Park in Victoria.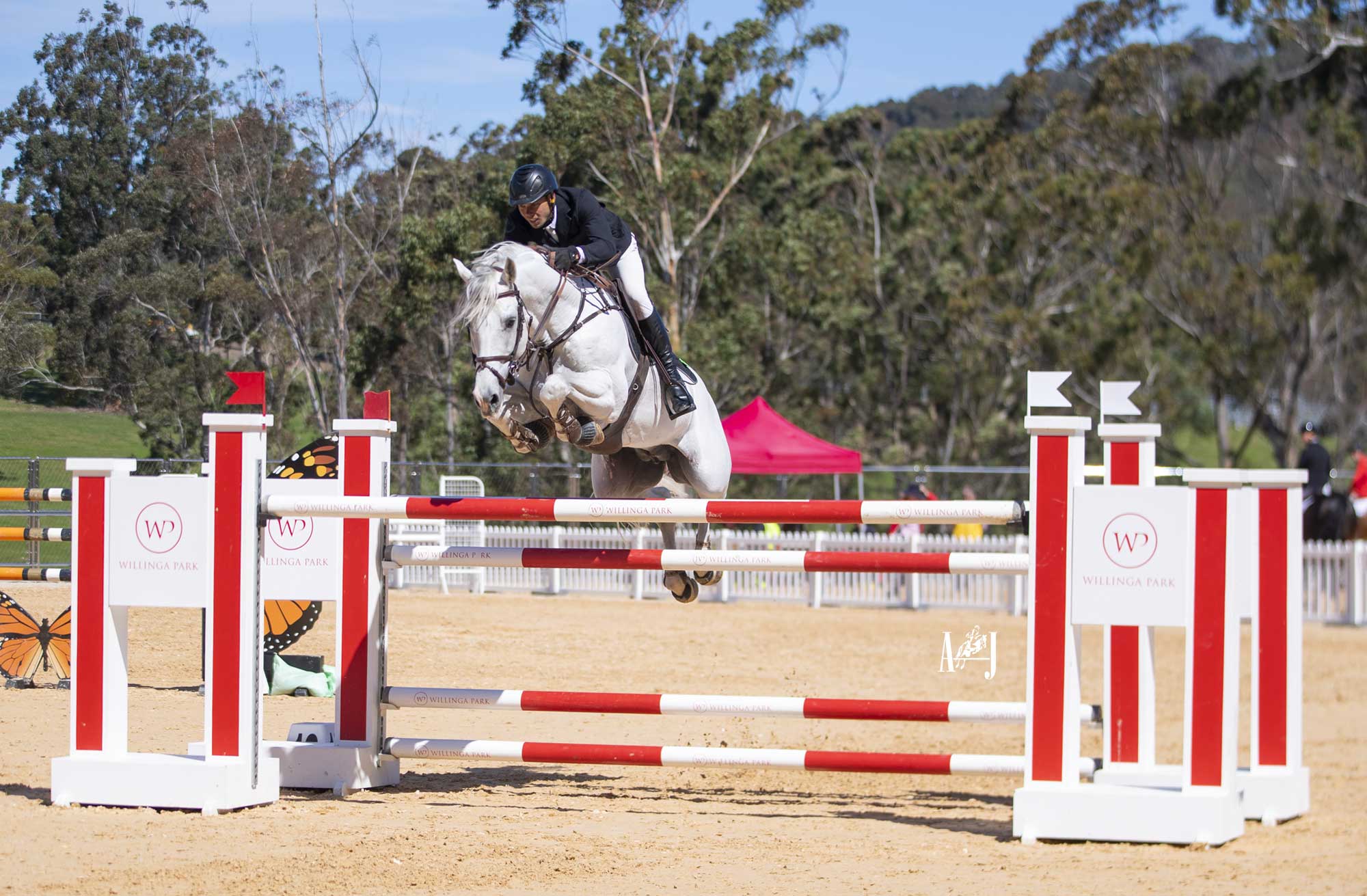 Above: Josh and Cornel at Willinga Park.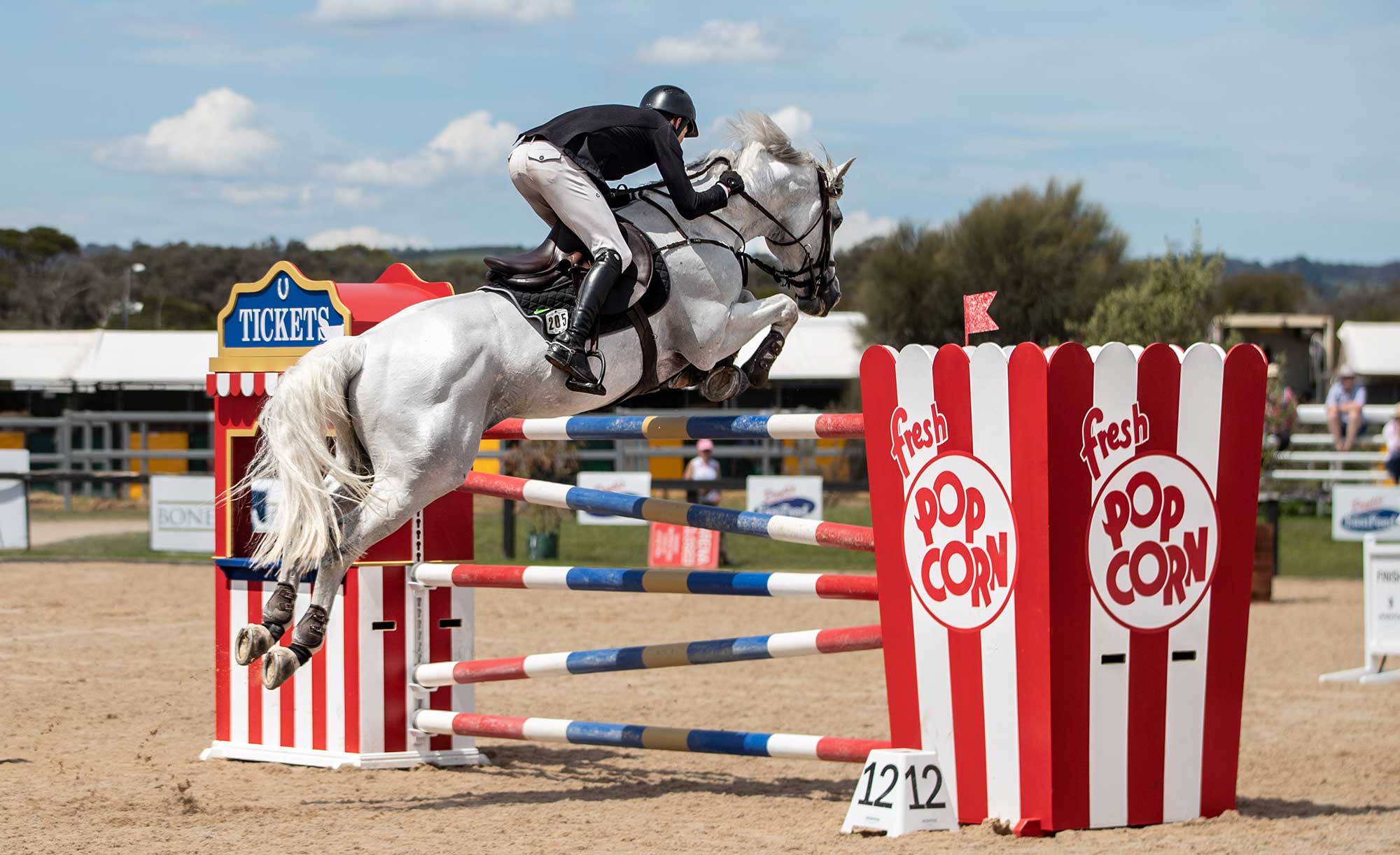 Above: Josh and Cornel at the 2022 Australian Jumping Championships.
Advertisement


Australian Jumping is delighted to have recently caught up with Josh and ask him a few questions about his career and about Cornel.
Can you tell us a little about your early riding years? My family wasn't really horsey, my aunty had a horse that she put me on when I was about 5 and from then I wanted to ride horses so my mum contacted a local lady Sandra Becconsall who had ponies and she taught me to ride.
When did you come to Australia and what triggered that move? I first came to Australia in 2011 for a few months in the off season in New Zealand, I went home did the New Zealand season with New Zealand Performance Horses and then came back to work for Paula Hamood in 2012, I met Emma and moved to Sydney at the start of 2013.
How long have you had 'Cornel' and how did you come across him? I have ridden Cornel for 7 years now. It began when Sarah Williams who imported Cornel approached me to bring him into work, he came for some training, from the first ride I knew he was special and we ended up going into partnership with Sarah.
Tell us a little about what he is like at home and out at shows. In his younger days he was a bit of a handful but he always had a great attitude to work and Jumping. Now that he's older he's really quiet at home, he still announces his arrival every time he gets off the truck at a show.
It was great to see you guys win the Willinga GP in September – tell us a little about that experience. Willinga was definitely a career highlight! Phillip Steiner had been based with us for 6 weeks and had really become part of the team so for us to run 1st and 2nd was really cool. 6.
Can you share some some of your short and longer term competition goals? After the Australian Championships we have the Sydney Summer Classic in December and then longer term – I'm thinking about doing a stint overseas and trying to get on a team.
Can you tell us about the people in your life who have helped you along the way? I've had a lot of people help me along the way – my family even though they're not horsey have always been really supportive of my career. When I first started with Cornel I was based at Yandoo, the winning family have been a big part of my journey but I owe a lot to Jamie Kermond who has helped me with Cornel from the very beginning. I've also had lots support from Tal and Dave Cameron at Redleaf Lodge over the years I worked there, which I am very grateful for.
Can you tell us something about yourself that we wouldn't know? Even though I'm allergic to them, I'm a cat person.
We wish Josh and Emma all the best for their upcoming wedding and for what we are sure will be a wonderful future in the sport.
View Comments