Clem Smith and Guru – 2018 Australian Speed Champions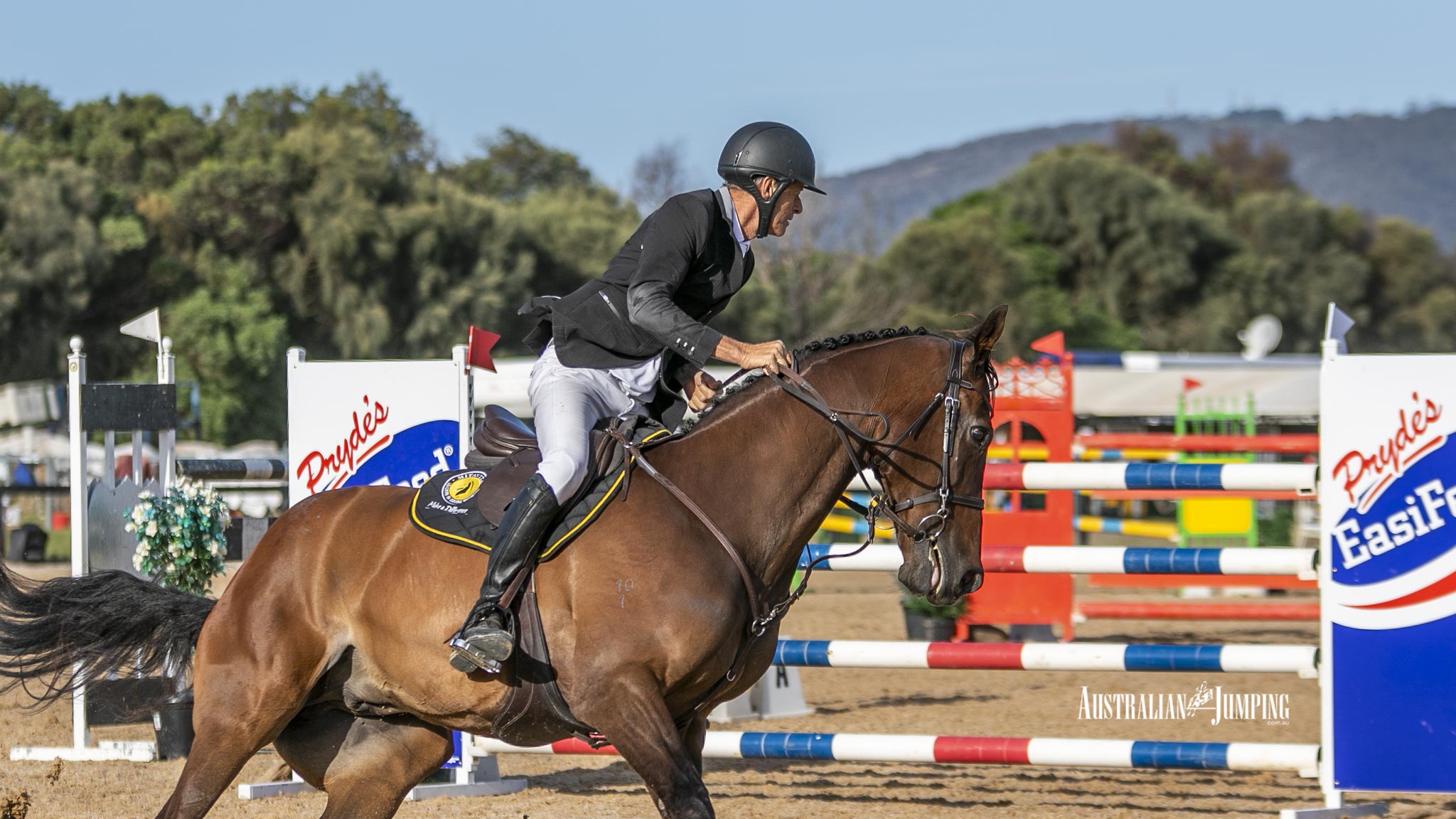 Australian Jumping
The final event today at the Pryde's Easifeed Australian Jumping Championship was the Kiernan Haulage Australian Speed Championship. A large crowd gathered to witness one of the highlights of the Australian Championship program with a small but elite field of 15 combinations entering the battle for the $7,000 on offer.
First out was Queenslander Merrick Ubank and Balouboy Du Busson who with 4 seconds added for a rail, finished with an adjusted time of 112.34 seconds. This benchmark did not last long, because next out, fellow Queenslander, Jasmine Ritter on the OTT gelding Simplicity showed the enthusiastic crowd how it was done, going clear in just 80.43 seconds.
Advertisement

First to challenge this new leading time was Western Australian Chloe Versteengen and MC Pico Diamonds, who after taking a couple of rails, took her foot off the pedal to coast home in 103.64 seconds. Fourth out was Kaden Weaver and KPH Carousel from NSW, who took three rails to finish in 102.31 seconds and slot into provisional second place. Next up was Samantha Morrison and the gelding Biarritz, also from NSW. She was cheered home by the crowd to ride clear in 75.71 seconds and take the lead in convincing fashion.
Senior Queensland champion Clem Smith and Guru were next out. Having seen Morrison's performance, he took up the challenge and took a series of inside lines to speed around the course in 68.77 seconds, and in doing so becoming the new leader by almost 7 seconds. OTT thoroughbred Who Knew was next to attempt the course, ridden by Jamie W Kermond. Despite taking three rails, Kermond utilised Who Knew's speed to race home in 79.61. To complete the first half of the field, Merrick Ubank returned, this time riding Warrego Landadon. His raw time of 67.64 seconds would have challenged Smith, however, with two rails down, he finished with an adjusted time of 75.64 seconds.
Advertisement

Chloe Hughes and  Hi Viz were out ninth, also representing Queensland. Two rails down meant a final time of 78.00 seconds. Another Queenslander, Cameron Moffatt and Bellhaven Secret were next, however after taking three early rails, he opted to retire and preserve his horse for another day.
Young Northern Territory visitor Finniss Beasy riding Captain Lightning Bolt was next to attempt the course. He took a few rails and finished with a score of 101.45. Next up was the only Victorian in the field, Phil Stevens and Da Vince. Attracting cheers of encouragement from the crowd, Stevens rode a courageous line to go clear in 73.79 seconds and take provisional second place.
With only three combinations to come Smith must have been starting to rehearse his award ceremony speech, however, considering the quality of the remaining three combinations, he would have to have been nervous.
Next out was jumping legend Vicki Roycroft riding the stallion Dynamite Bay. Unfortunately, four rails cruelled her chances and she finished with an adjusted time of 93.15 seconds. The penultimate pair of Sam Overton and Oaks Cassanova went next, however, an adjusted time of 81.91 did not challenge the lead.
Taking the last shot at assailing Smith's position atop the leaderboard, was, once again, Merrick Ubank, this time on the gelding Ego Landmark. Throwing caution to the wind Ubank sizzled around the course in just 66.34 seconds, however, three rails meant that his adjusted time was 78.34 and he had to be content with sixth place.
For Clem Smith and Guru, their daring ride was rewarded with a well deserved victory. He rode fast, yet with precision to set a time that put real pressure on the rest of the field and their performance could not be matched.
The Kiernan Haulage Australian Speed Championship Final, top twelve placings were:
| | | | |
| --- | --- | --- | --- |
|   | RIDER | HORSE | PRIZE |
| 1st | Clem Smith | Guru | $1,700 |
| 2nd | Phil Stephens | Da Vince | $1,400 |
| 3rd | Merrick Ubank | Warrego Landadon | $1,050 |
| 4th | Samantha Morrison | Biarritz | $700 |
| 5th | Chloe Hughes | Hi Viz | $490 |
| 6th | Merrick Ubank | Ego Landmark | $420 |
| 7th | Jamie W Kermond | Who Knew | $350 |
| 8th | Jasmine Ritter | Simplicity | $280 |
| 9th | Sam Overton | Oaks Cassanova | $140 |
| 10th | Vicki Roycroft | Dynamite Bay | $140 |
| 11th | Finniss Beasy | Captain Lightning Bolt | $140 |
| 12th | Kaden Weaver | KPH Carousel | $140 |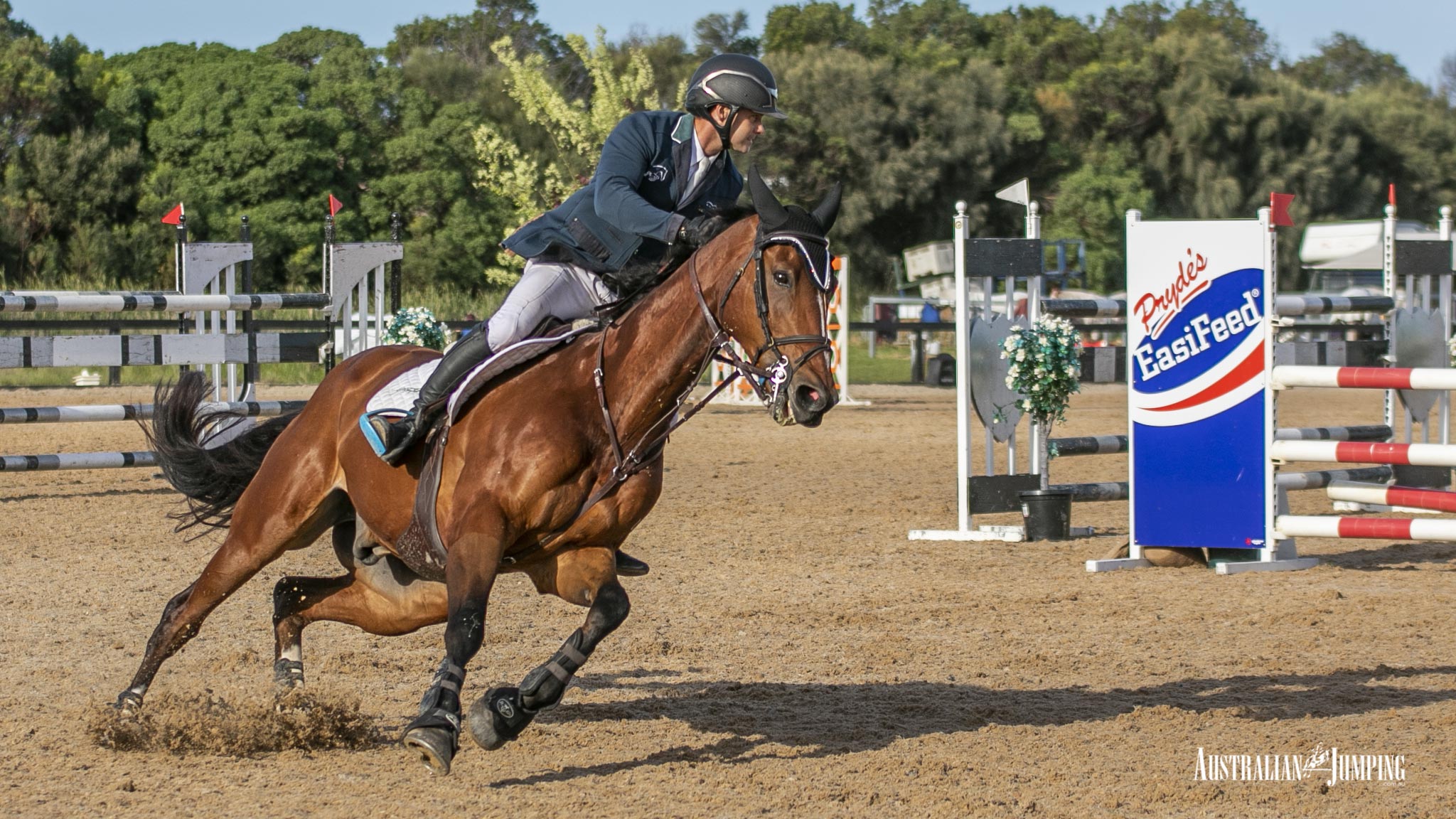 Merrick Ubank and Warrego Landadon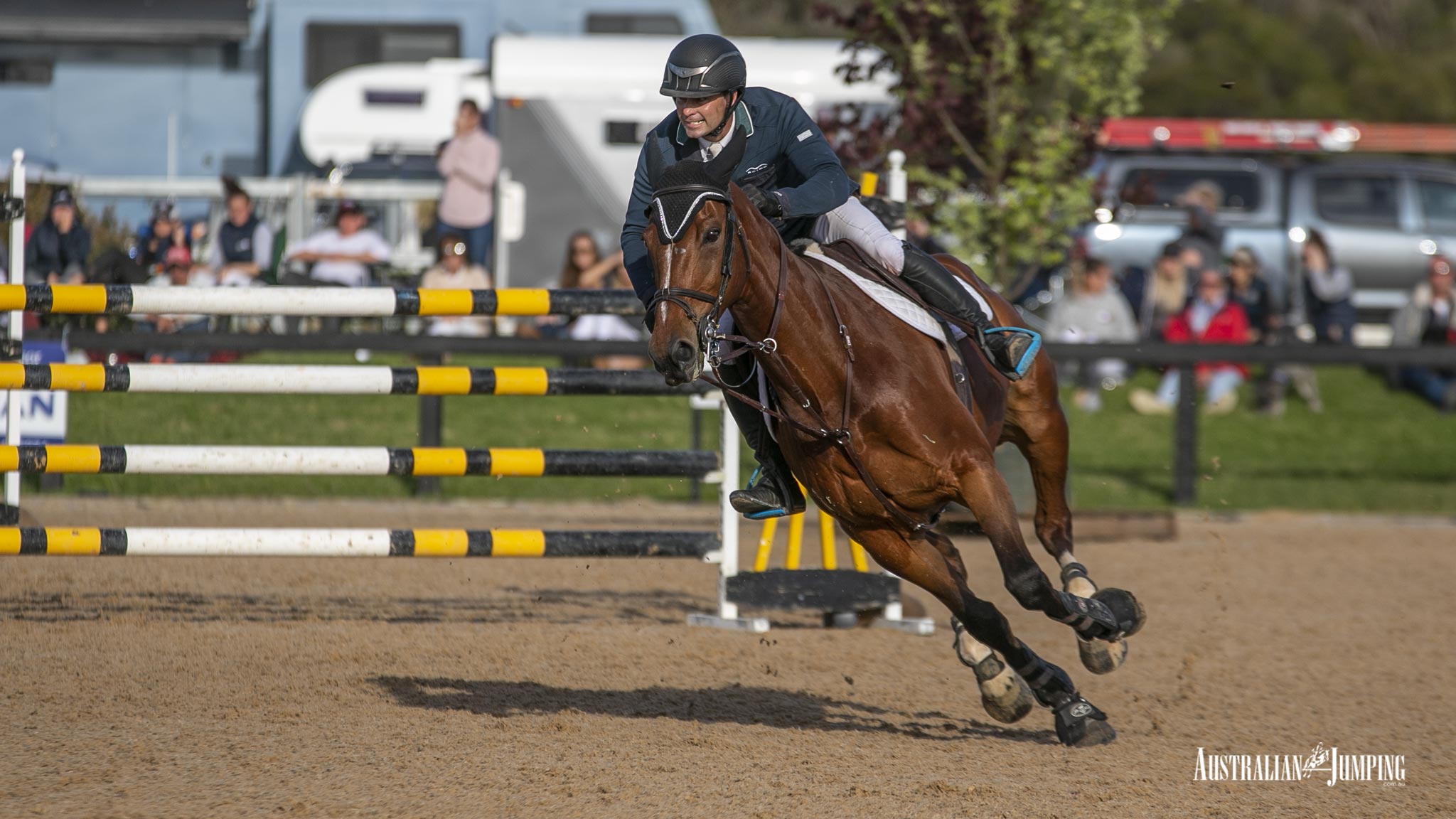 Merrick Ubank and Warrego Landadon
View Comments