Du Plessis Dominates Young Rider Final at SIEC.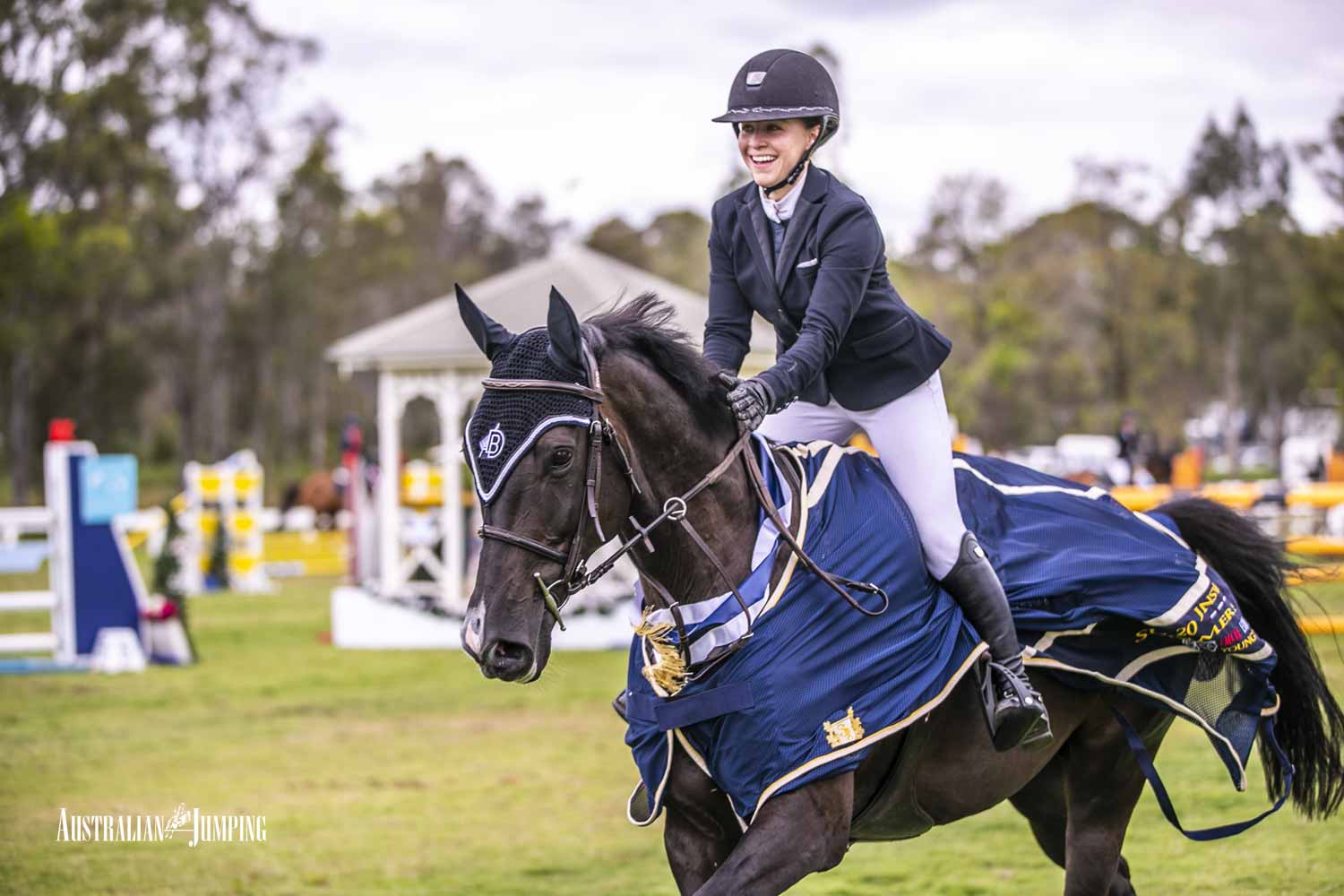 Australian Jumping
Above: Isabella Du Plessis and Monte Carlo MVNZ
The Young Rider class, sponsored by EMCEE Apparel, held today as part of the JNSW Summer Show, at SIEC, was taken out by Isabella Du Plessis and her black gelding, Monte Carlo MVNZ. Du Plessis, originally from New Zealand but now based in the Hawkesbury, outclassed a strong field by recording double clear rounds to win by more than two seconds.
Advertisement


Twenty Young Riders lined up to take on the 1.30m course and in overcast conditions, eight combinations went clear, the fastest of which was Clemency Hughes and Diamond B Corvina in 75.41 seconds.
The jump-off was a fascinating affair. After four combinations had gone, 2019 Caboolture World Cup round winner Clay Simmonds and Hillbreeze Chacco De Lux held the lead, however it was Du Plessis and Monte Carlo MVNZ who blitzed the course to slash more than two seconds off his time. It was then a nervous wait for Du Plessis (we assume Monte Carlo did not care) as she watched each of the last three combinations attempt to go clear and beat her time. The first two of the three each took a rail to leave Du Plessis in the lead and when the last combination, Madeline Sinderberry and Keilor Bamboo were more than five seconds slower, Du Plessis could begin the victory celebrations.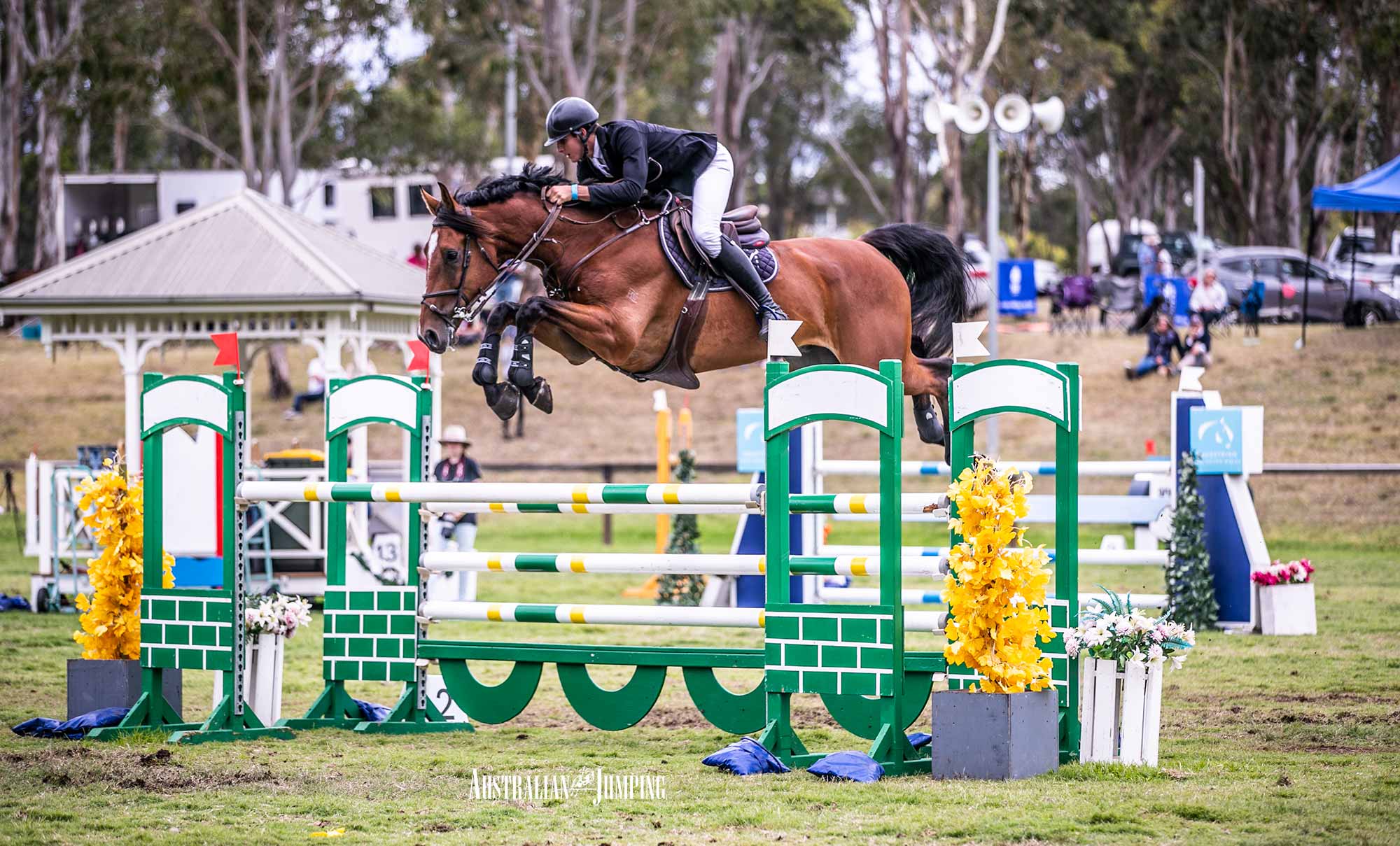 Clay Simmonds and Hillbreeze Chacco De Lux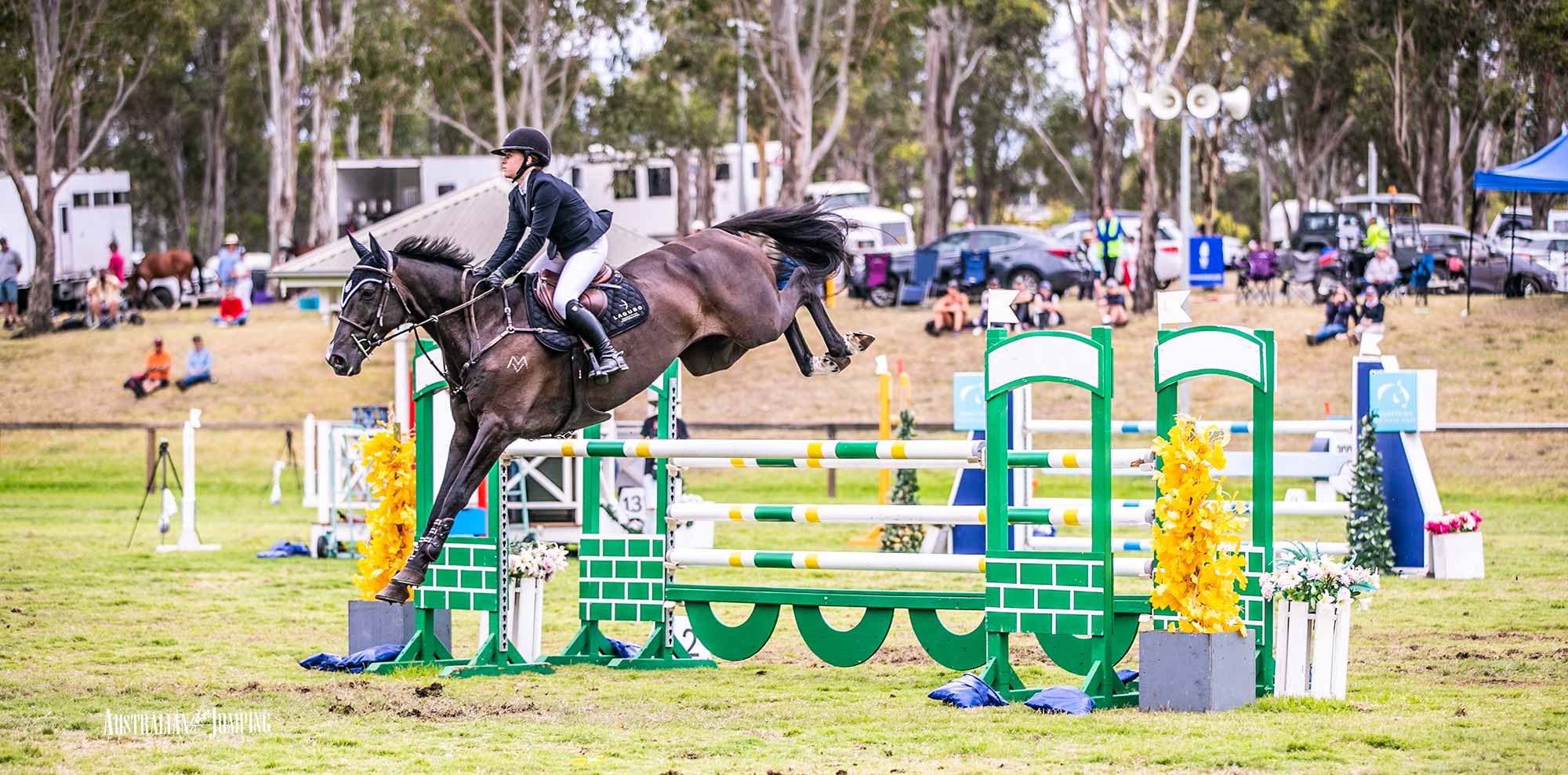 Isabella Du Plessis and Monte Carlo MVNZ
After the dust had settled, Simmonds and Hillbreeze Chacco De Lux had hung on for second, while Sinderberry and her other mount Checkin Charlie held down third place, just 0.17 seconds out of second place.
Advertisement

This was a break-through win for Du Plessis and we look forward to seeing how she performs in 2021.
CLASS 19: EMCEE Apparel – (AM5) – Young Riders – 1.30m
The first twelve placings in this class were:
| | | |
| --- | --- | --- |
| PLACE | RIDER | HORSE |
| 1st | Isabella Du Plessis | Monte Carlo MVNZ |
| 2nd | Clay Simmonds | Hillbreeze Chacco De Lux |
| 3rd | Madeline Sinderbery | Checkin Charlie |
| 4th | Madeline Sinderberry | Keilor Bamboo |
| 5th | Anneliese Wansey | Kolora Stud St Patrick |
| 6th | Clemency Hughes | Diamond B Corvina |
| 7th | Cade Hunter | Vasari NZPH |
| 8th | Kelly Bridgland | Showtym Burrow |
| 9th | Anneliese Wansey | Aveden Indigo |
| 10th | Lucie Aldridge | Ollie Olae |
| 11th | Hayley Cox | Riverside Gareth |
| 12th | William Dight | Thea |
Results sourced from Global Entries Online and Equssentials.com
View Comments