Edwina takes out the win in Miami GCT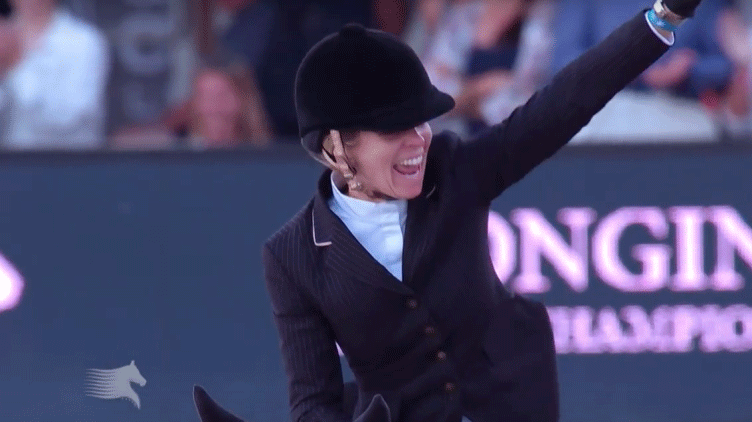 Longines Global Champions Tour
Miami Beach saw a Global Champions Tour like no other. No other show in the world can boast a back drop of the Atlantic Ocean as such that was witnessed in Miami, and to top it off, Two-time Olympian Edwina Tops-Alexander took out the win on board Lintea Tequila.
Tops-Alexander, a two-time Global Champions Tour Series Champion (2011-2012), out rode a 50+ strong class which included eight of the world's top 10 showjumping riders.
Tops Alexander completed two clear rounds aboard Lintea Tequila, a 13-year-old Holsteiner mare (Campbell x Corrado), and then returned to jump fastest over a third, shortened jumpoff round in the $500,000 Longines Global Champions Tour Grand Prix of Miami Beach.
The class saw some early clear rounds which indicated the high level of talent of the riders rather than the difficulty of the track that course designer Uliano Vezzani presented. There would be 17 first round clears and one lucky four faulter in Kevin Staut who just managed to qualify for Round 2.
Round 2 saw the number of clear rounds thin, when only six proved they were in fighting form by jumping clear again, and setting up for what would be a cracker of a jump off. Georgina Bloomberg and Lilli handled the conditions well to jump clear in both rounds, and pulled just a single rail in the jumpoff to finish just off the podium in 4th place.
It came down to two of the Worlds best in Edwina Tops-Alexander and Maclain Ward.
It appeared to be Ward's day as he entered the arena and laid down a fast clear jumpoff round in 34.59 seconds to take the temporary lead. However, Ward couldn't out run the Aussie that was Edwina Tops-Alexander and her own quick bay mare, who used the confines of the arena to choose a speedier route that resulted in an amazing jumpoff time of 33.78 seconds.
The victory gives the former Sydney rider a good crack at securing an early nomination for the Australian Olympic team.
"The first round I had a great feeling, everything went really smooth," said Tops-Alexander.
"I was in a good position being last to go and I had the chance to watch everyone – that's always an advantage – and I just went as fast as I could.
"I'm obviously really happy. It's been a while since I've won a Global Tour Grand Prix."
Tops-Alexander now leads the 2016 LGCT rankings ahead of the tour's debut in Mexico City April 15-17.
View Comments