Edwina Tops-Alexander all set for first leg of the 2020 LGCT and GCL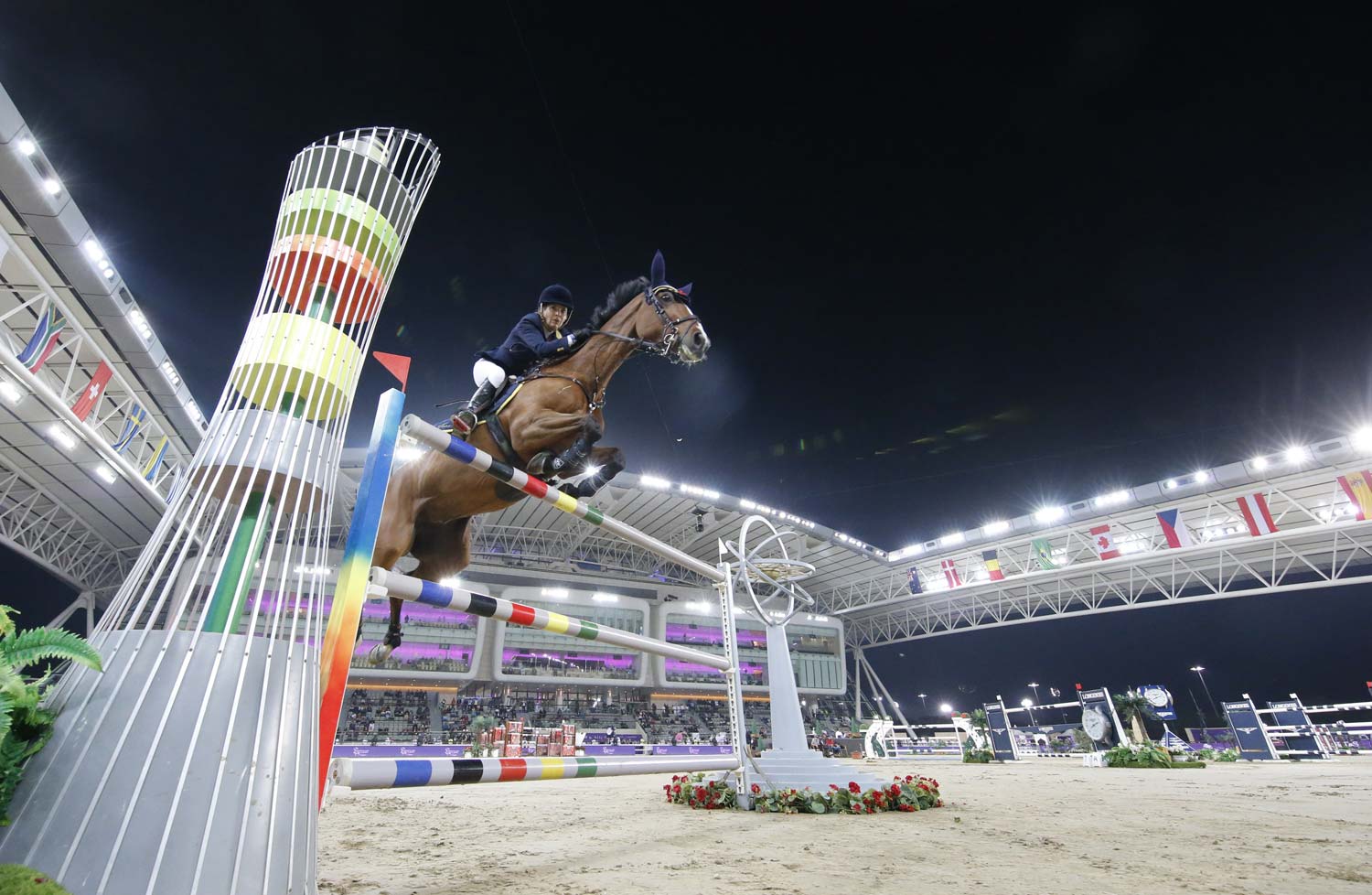 Stefano Grasso / AL SHAQAB
Source: Press Release: 2020 Longines Global Champions Tour
The 2020 Longines Global Champions Tour (LGCT) and Global Champions League (GCL) will kick off at the magnificent Longines Arena at AL SHAQAB in Doha, Qatar, this week, with showjumping's top riders and horses named for this opening leg.
The first event of the new individual and team Championships promises to be an electrifying launchpad as athletes size up their rivals and prepare for a strong start in the 2020 race. International stars of show jumping will descend on the stunning Longines Arena at AL SHAQAB, a member of the Qatar Foundation, alongside talented Qatari riders, all bidding to make their mark at this first event of the new season.
Advertisement


Thrilling top level was showcased throughout 2019 and some of the most dominant riders including Pieter Devos (BEL), Maikel van Der Vleuten (NED), Simon Delestre (FRA), Marcus Ehning (GER), Christian Ahlmann (GER) and Peder Fredricson (SWE) will be in action in Doha in a bid for glory at this early stage of the season.
Previous Doha stars, Edwina Tops-Alexander (AUS) and Scott Brash (GBR), who both ultimately went on to win the LGCT series twice, will also be pulling out the stops again to get a head start on the stiff competition at the season curtain-raiser. Qatari riders Faleh Suwead Al Ajami (QAT), Bassem Mohammed (QAT) and Rashid Towaim Ali Al Marri (QAT)will also be looking for strong results in front of their home crowd.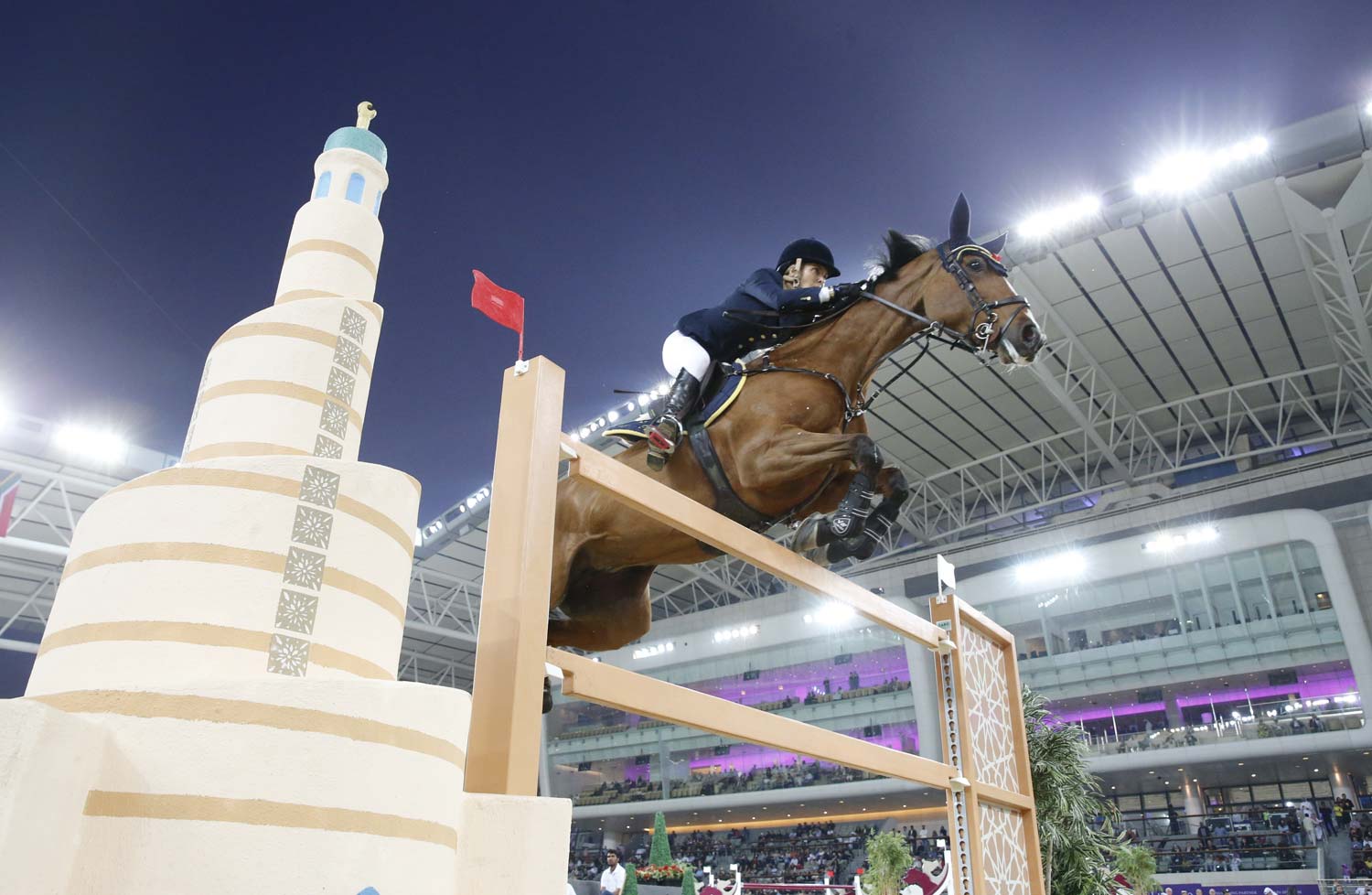 Edwina Tops-Alexander and Identity Vitseroel. Photo Credit: Stefano Grasso/Al Shaqab
This year's opening event will be another showcase of world-class show jumping action, culminating in spectacular prize giving ceremonies. Last year His Excellency Sheikh Joaan bin Hamad bin Khalifa Al Thani presented the trophy to Julien Epaillard (FRA), winner of the LGCT Grand Prix of Doha, and members of the Royal Family attended the event.
Spectators will be treated to three days of spectacular show jumping, and a variety of activities for all the family to enjoy including a Kids' Village, chic cafes with incredible views of the competition arena and the opportunity to see young riders in the impressive indoor Kids Academy.
All the action will be streamed live on GCTV throughout the event at https://www.gcglobalchampions.com and https://www.globalchampionsleague.com/gcl-live/
Times in AEDT are as follows:
Thursday 5th March
11:00pm AEDT – CSI5* Two Phases – 1.45m (€25,400) 
Friday 6th March
01:45am AEDT – CSI5* GCL of Doha Round 1 – 1.50/1.50m (€55,000 to individual class winners)
11:45pm AEDT – CSI5* Against-the-Clock – 1.50m (€51,100) 
Saturday 7th March
03:30am AEDT – CSI5* Against-the-Clock with jump-off – 1.50/1.55m (€148500)
10:45pm AEDT – CSI5* GCL of Doha Round 2 – 1.50/1.55m (€95,000 to individual class winners) 
Sunday 8th March
02:15am AEDT – CSI5* LGCT Grand Prix of Doha – 1.60m (€375,000) 
Advertisement


View Comments