Gold Tour kicks off at Aquis Champions Tour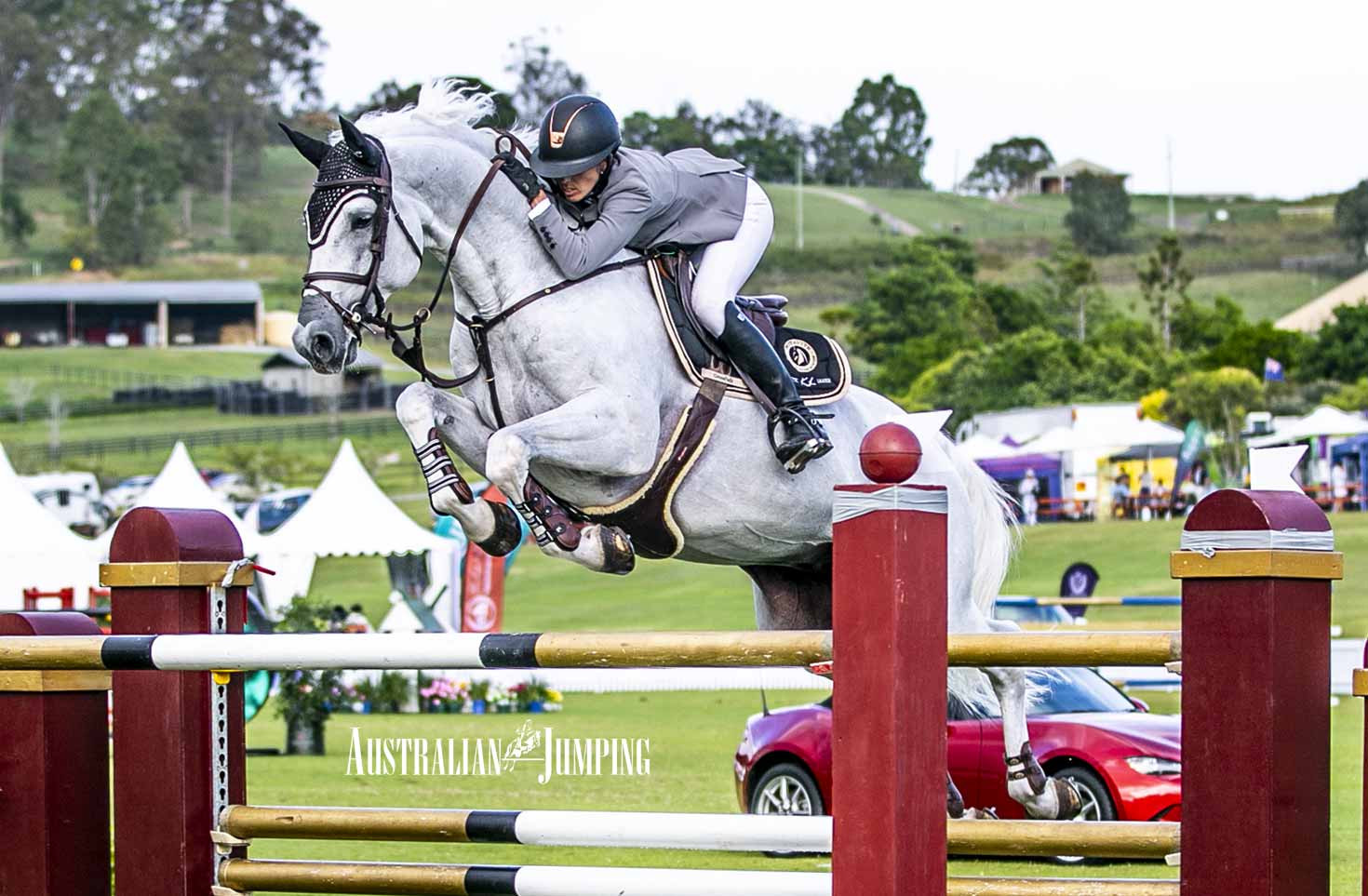 Australian Jumping
Forty-three top class combinations made up the start-list for the first qualifier for the Horse Power Gold Tour at Elysian Fields this morning. With $3,750 in total prizemoney on offer, the competition was red hot right from the beginning. Run as a two-phase class, there were a total of nineteen combinations who went clear in the first phase, therefore qualifying for the second phase of the round.
Advertisement

We only had to wait until the fifth combination out, Elliot Reeves and Waitangi Skynet for the first double clear. Only six combinations later, Clint Beresford and Emmaville Jitterbug also went double clear, clipping almost 1.5 seconds off Reeves' time.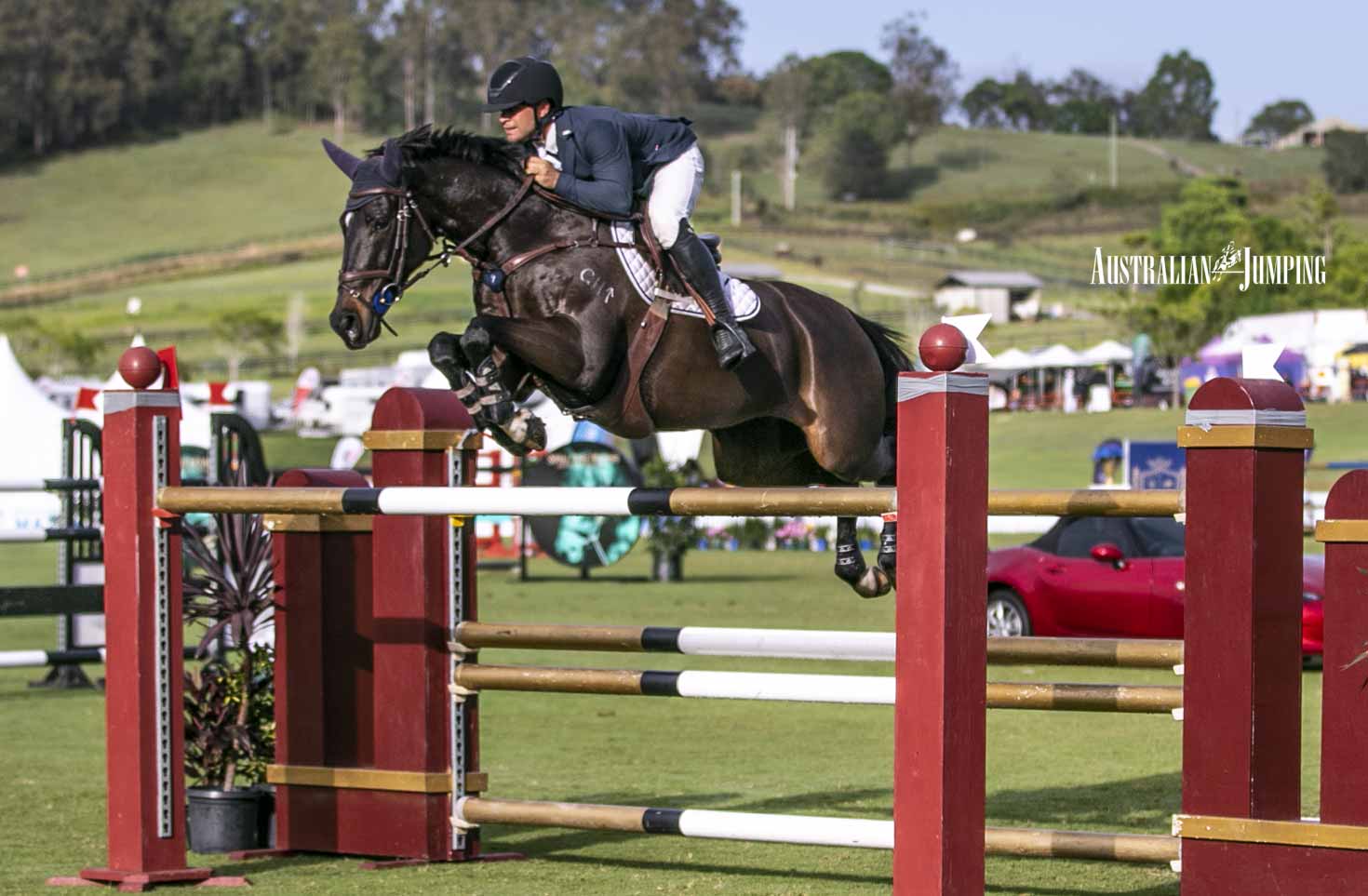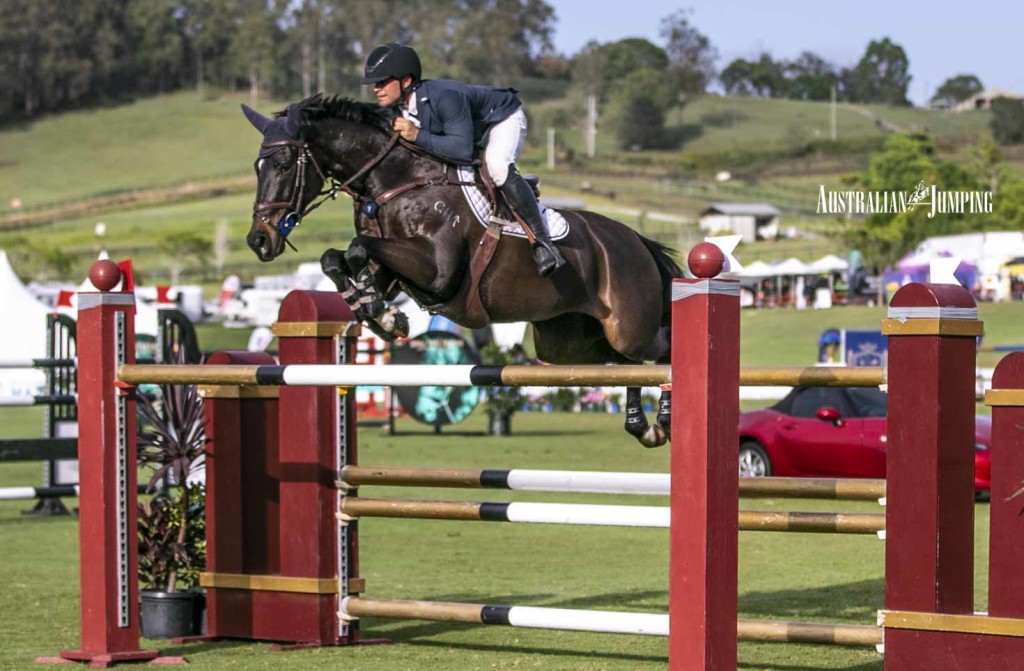 Clint Beresford and Emmaville Jitterbug
Merrick Ubank and Alantinus, the winning combination from last year's Gold Tour, were out in sixteenth and they quickly proved that they would again, this year, be a force to be reckoned with. Double clear in 34.13 seconds, placed them in the lead with almost a second to spare.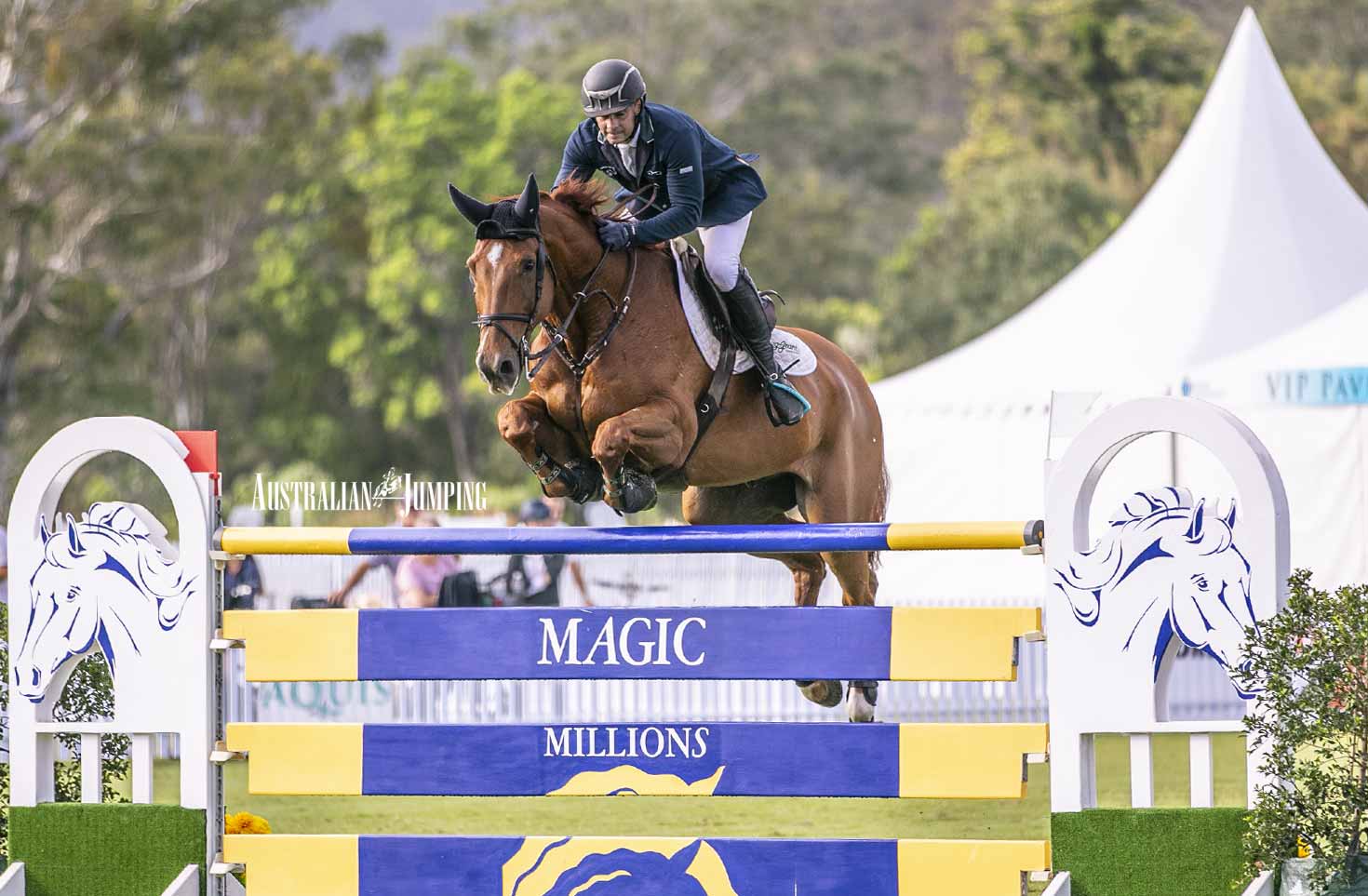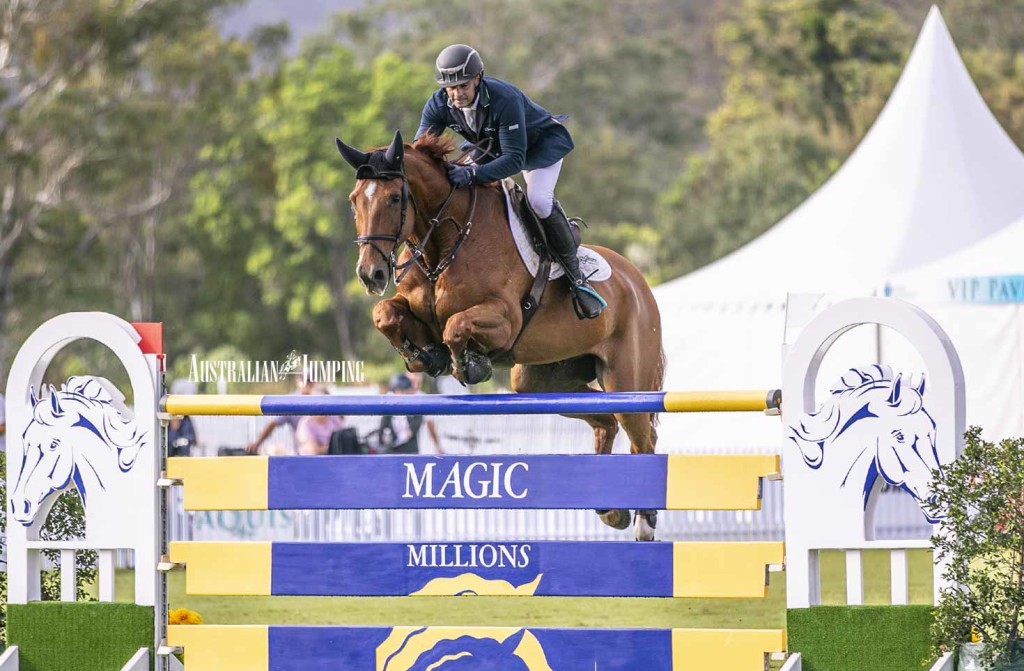 Merrick Ubank and Alantinus
Ubank remained unchallenged while the next 21 combinations rode and it wasn't until the lady that swept all before her last weekend, Katie Laurie with Casebrooke Lomond, showed what scintillating form she is in. Double clear in just 34.05 seconds was enough to take the lead, an provide a standard that the last six combinations could not match. The win by Laurie gives her the highest ranking possible going into tomorrow's Second Qualifier and leaves her almost assured of a spot in Sunday's final, worth a total of $140,000.
The top eight placegetters in this class were:
| | | | |
| --- | --- | --- | --- |
| PLACE | RIDER | HORSE | $ |
| 1st | Katie Laurie | Casebrook Lomond | $950 |
| 2nd | Merrick Ubank | Alantinus | $780 |
| 3rd | Clint Beresford | Emmaville Jitterbug | $680 |
| =4th | Brooke Langbecker | Quintago 1 | $435 |
| =4th | Jamie Kermond | Yandoo Oaks Constellation | $435 |
| 6th | Chris Chugg | PSS Levilensky | $300 |
| 7th | Elliot Reeves | Waitangi Skynet | $100 |
| 8th | Melody Matheson | Graffiti MH | $70 |
View Comments