Great response to new 'History of Australian Showjumping' Feature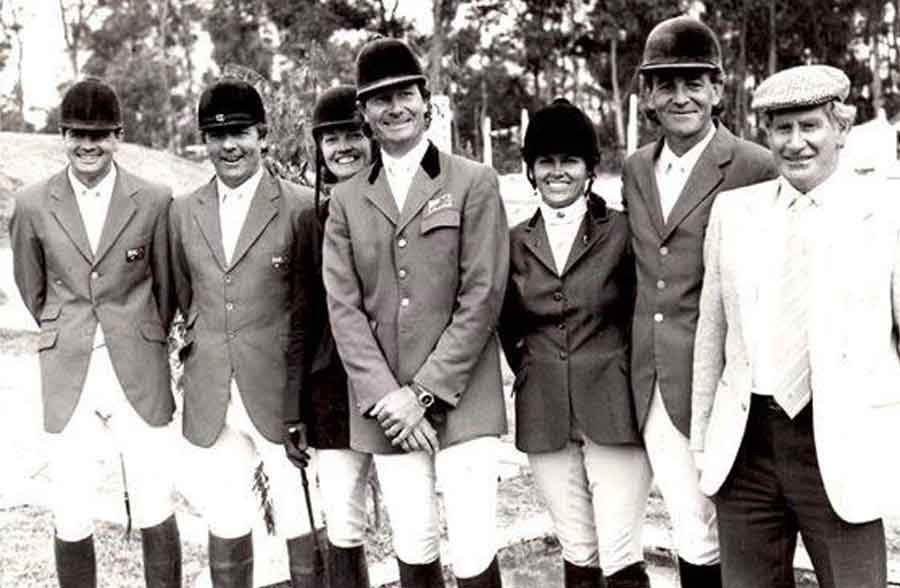 Equestrian Memories Australia
We have taken on a very exciting ongoing project to digitalise and store as much of Australia's showjumping history as we can get our hands on – and the response has been fantastic! We have people from all over the country searching through boxes of memories and sending us old photos and newspaper clippings of our great showjumping history.
Other media outlets such as Equestrian Memories Australia are also supporting us in this endeavour and graciously allowing us to use their showjumping content which they have worked tirelessly to source over the years. An example is the above picture sourced from them, taken at Di Dawson's centre in Sydney prior to the Seoul Olympic Games. (l to r)- Greg McDermott, David Asimus, Vicki Roycroft, George Sanna, Colleen Brook, Rod Brown and Manager Stan Fear.
Advertisement


Our aim is to make sure that we never lose any of this history and precious memories and we thank everyone who has welcomed this endeavour with so much enthusiasm and support.
This is going to be a big project, so we are starting with the years up to and including 2020 and would welcome any and all photos, newspaper clippings, show reports and results from individuals and clubs for inclusion in the articles which we hope to launch in May.
Again, we thank you for your support and encouragement with this.
Advertisement


View Comments