Hamood and McDermott share Grand Prix Victory at SSJC Summer Champs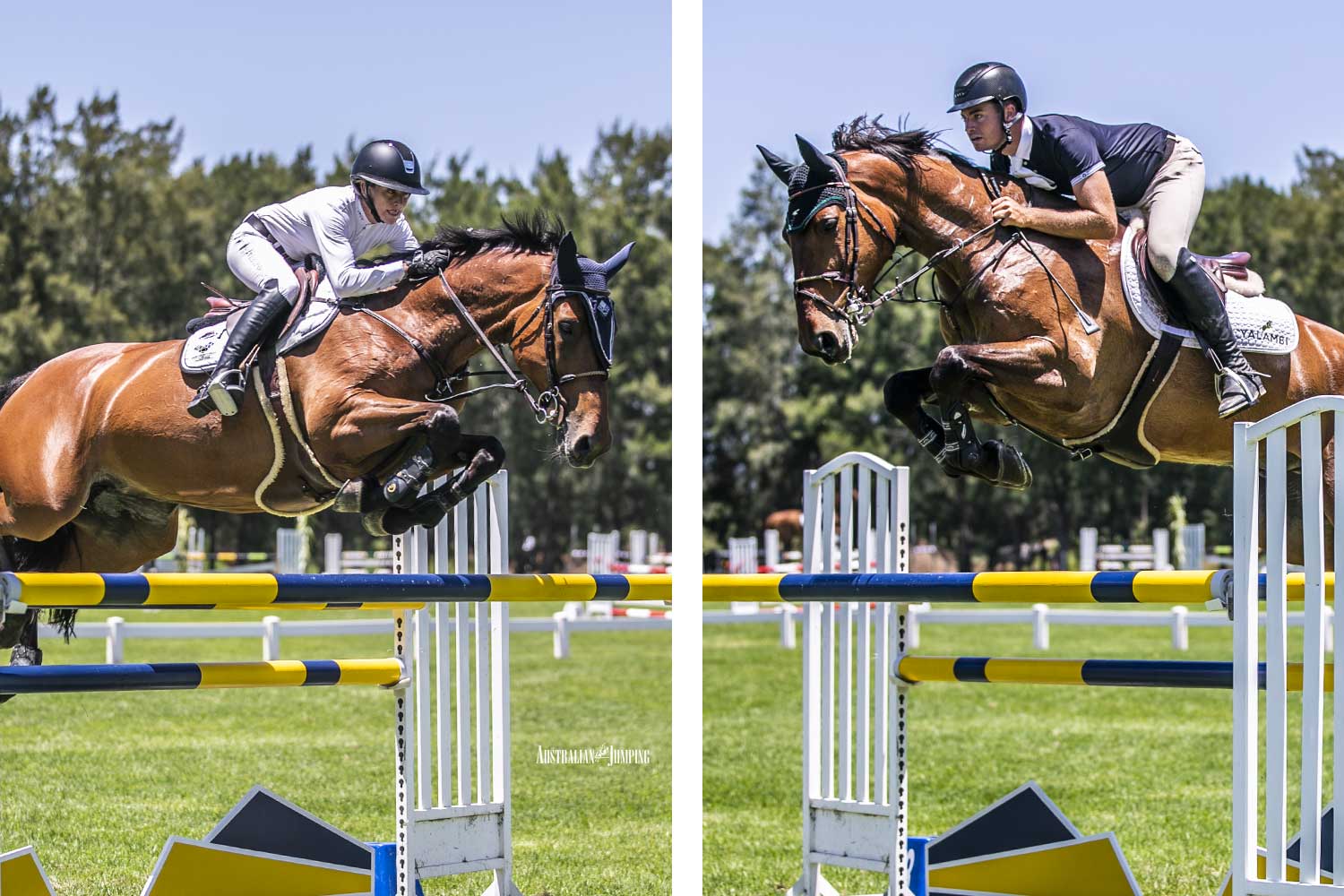 Australian Jumping
After a very hot day on Friday, light cloud and a slight breeze brought some relief to riders at the Sydney Showjumping Club 2020 Summer Championships yesterday. The immaculate grounds held up well as anticipated and we saw some great action from Arena 2 with the feature class of the day being the 1.45m Grand Prix sponsored by Emcee Apparel.
Twenty-seven combinations were on the start list and with a number of Australian Senior Champions, World Cup Qualifier Winners and International representatives riding, the crack field put on a fantastic display for the onlookers.
Run as an AM5, after the first round there were 10 combinations clear, the fastest of which was Tom McDermott and 11-year-old gelding Yalambis Finnigan. However, with only a little over three seconds covering the field, we were expecting a closely fought jump-off. Little did we know how right we were.
Advertisement


With the pressure on in the jump-off, a number of rails stated to fall. Josh Collins and Cornel and David Cameron and Bensons Femme Fatale both took a pair and the following combinations all took just a single rail; Aaron Hadlow and Vahlinvader, Jamie Kermond and Galiano MS, Amanda Madigan and Diamond B Vivienne and Izabela Stone and Lincoln MVNZ.
Double clear and with a jump-off time of 41.58 seconds was James Mooney and JB Evolution, who filled fourth place, with Tom McDermott and Yalambis Harvard (40.90 seconds) filling third. After McDermott and Yalambis Finnigan had conquered the jump-off course, clear, in just 38.40 seconds, it was looking like he had the money in the bag, to add to his Mini-Prix win with Alpha Activity in the previous class. However, it was Queensland visitor, Olivia Hamood and her 11-year-old mare Jane Fonda DVD who attacked the course and it was clear that their speed was about to present a real challenge to McDermott's time. After watching Hamood clear each fence, as she crossed the finish line, all heads turned to the clock and a gasp went up when we realised that the time of 38.40 was identical to McDermott's and we had a tie on our hands. And that's the way it ended, McDermott and Hamood sharing the win with McDermott and Yalambis Harvard completing the podium in third place.
CLASS 16: Emcee Apparel – Grand Prix – 1.45m
The first six placings in this class were:
| | | |
| --- | --- | --- |
| PLACE | RIDER | HORSE |
| =1st | Tom McDermott | Yalambis Finnigan |
| =1st | Olivia Hamood | Jane Fonda DVD |
| 3rd | Tom McDermott | Yalambis Harvard |
| 4th | James Mooney | JB Evolution |
| 5th | Aaron Hadlow | Vahlinvader |
| 6th | Jamie Kermond | Galliano MS |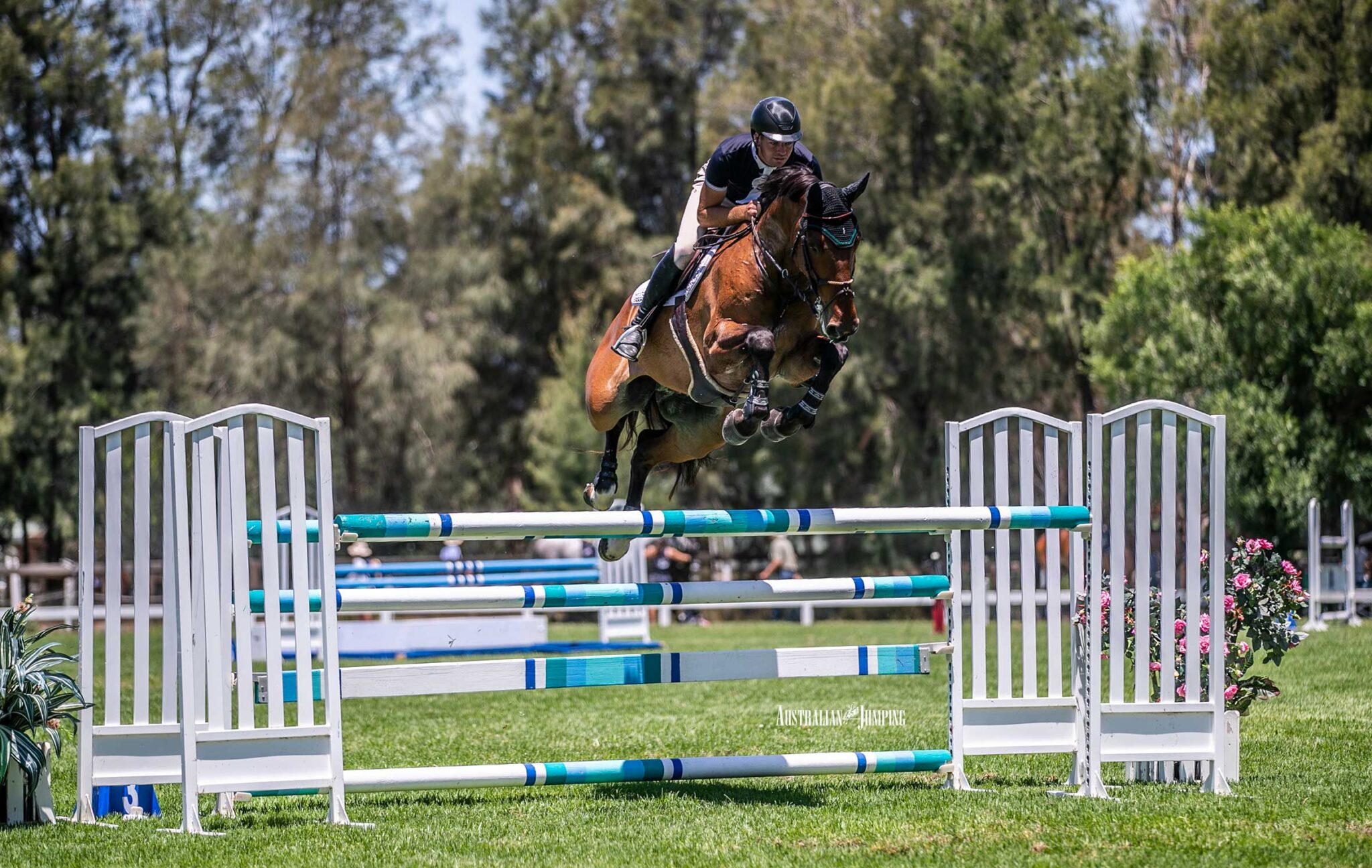 Tom McDermott and Yalambis Finnigan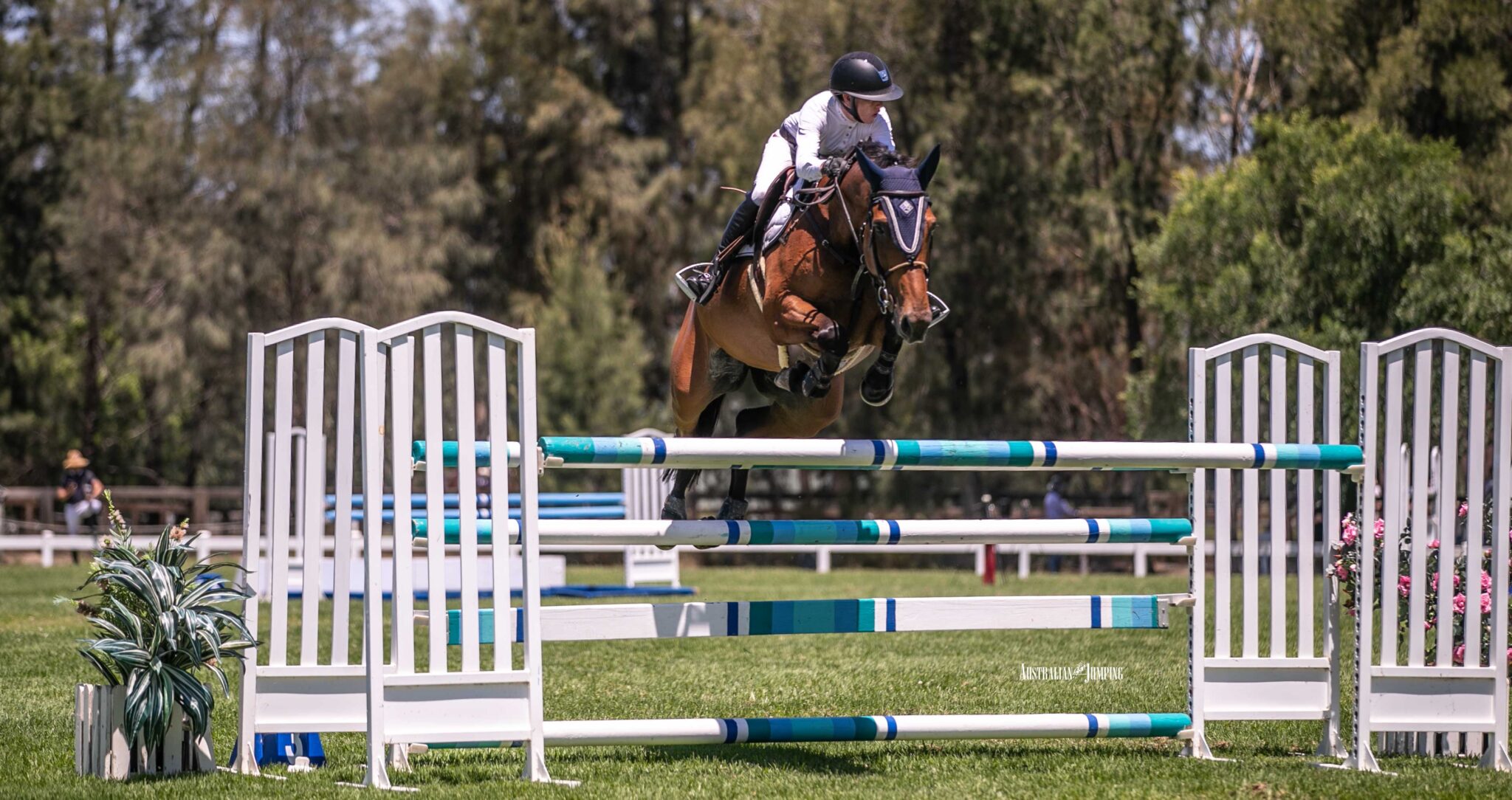 Olivia Hamood and Jane Fonda DVD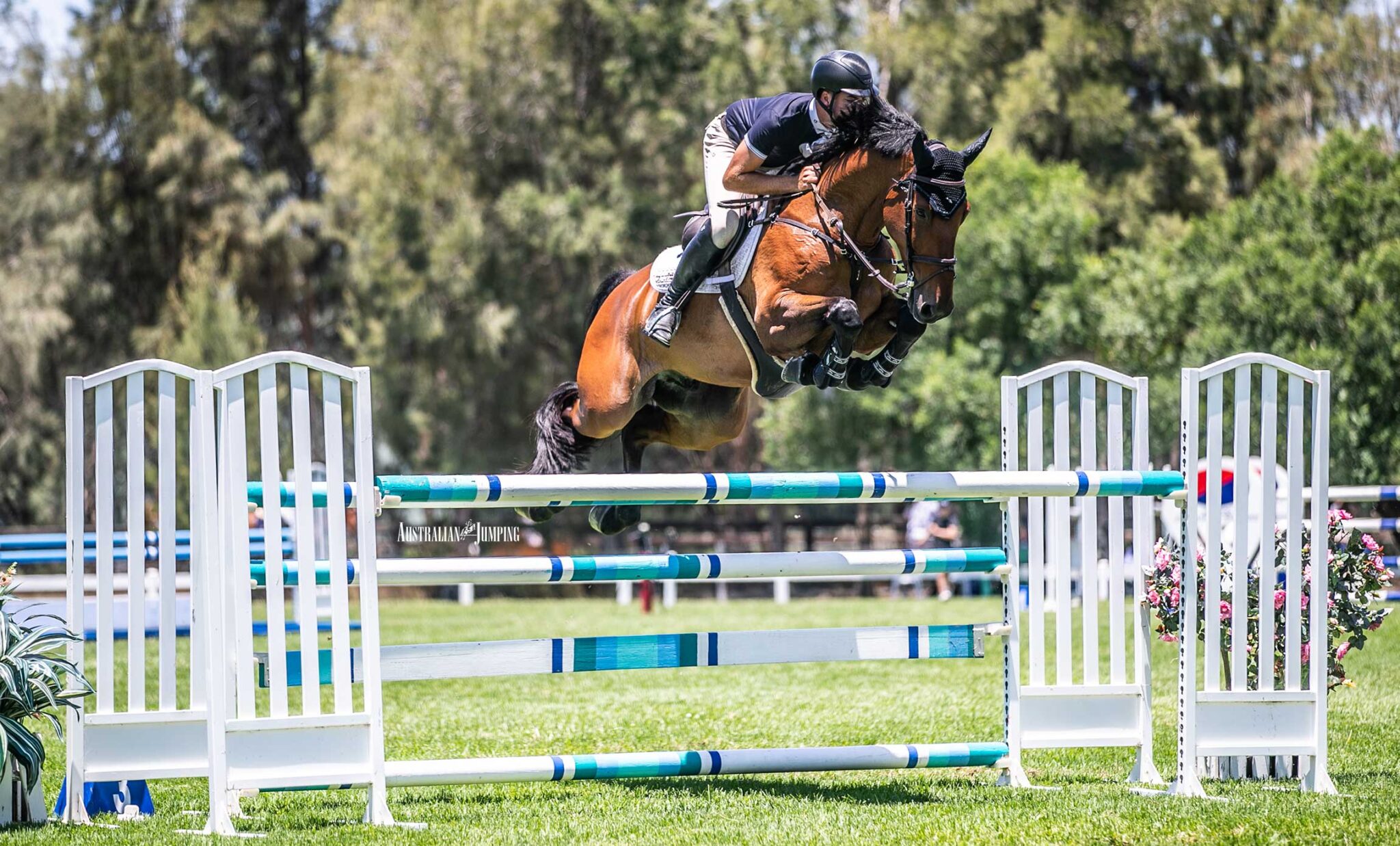 Tom McDermott and Yalambis Harvard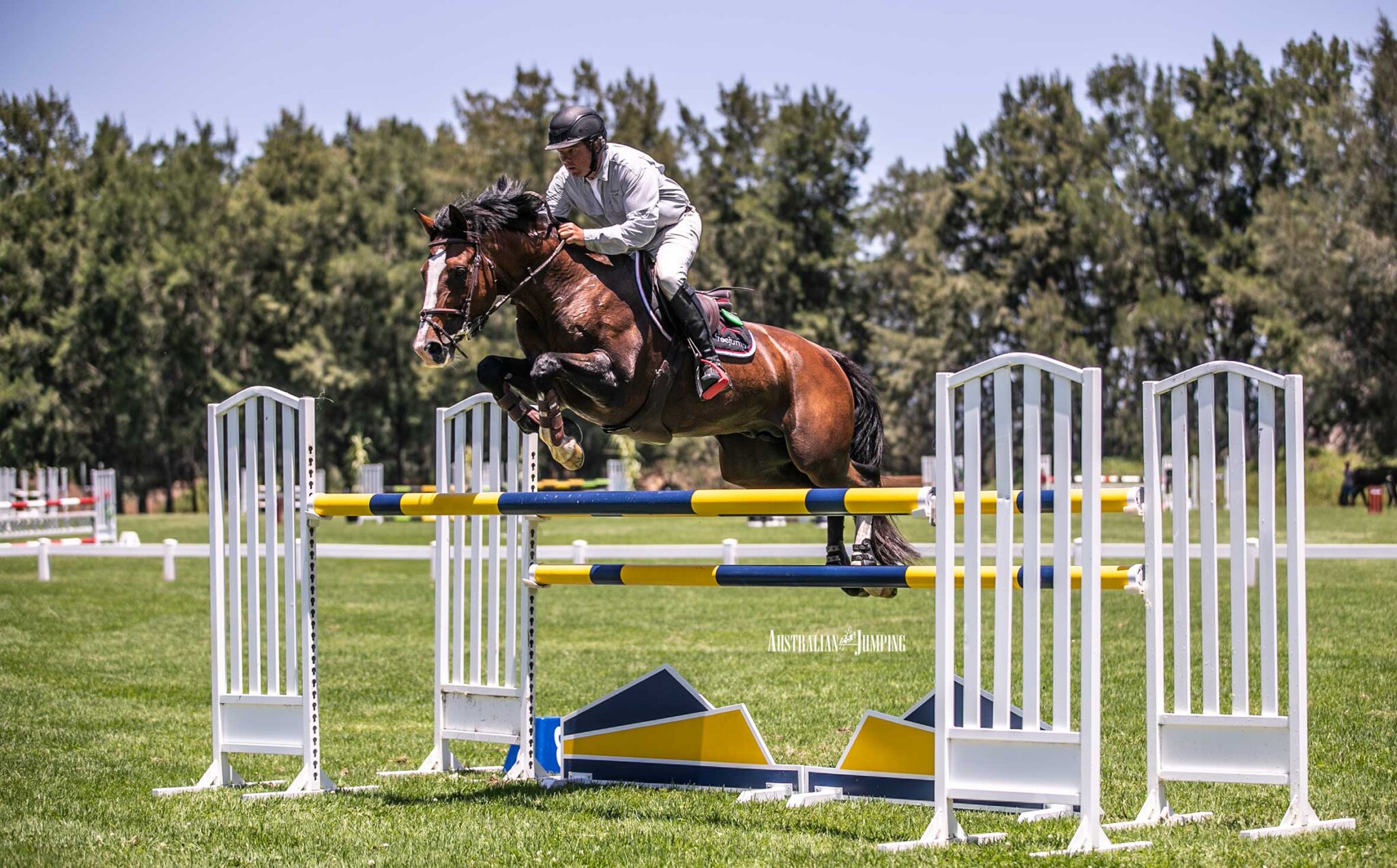 James Mooney and JB Evolution
Advertisement

View Comments