Hayden Parker tops Stal Tops Leg 1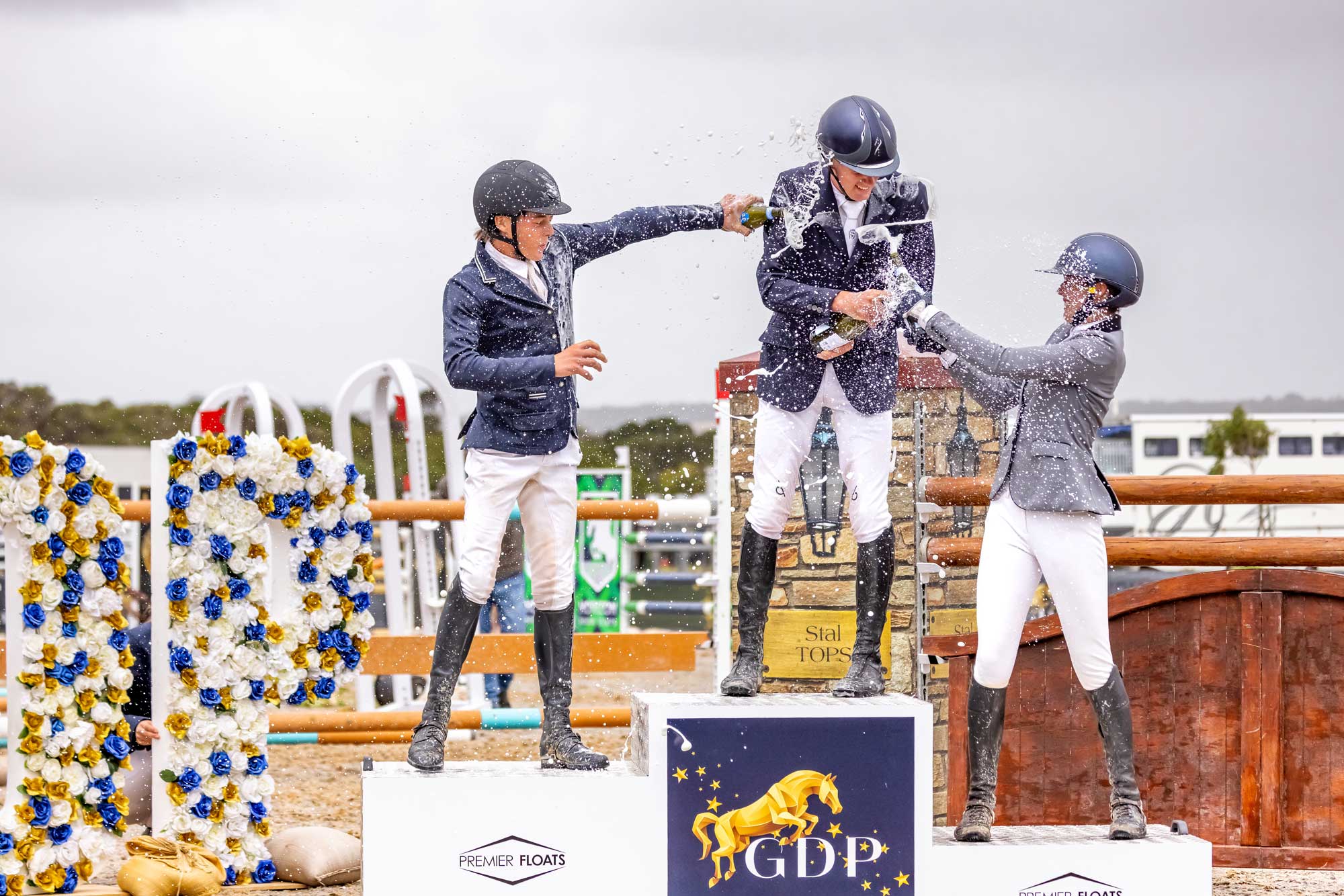 One Eyed Frog Photography
Above – Stal Tops Podium. Photo credit: One Eyed Frog Photography.
The first of four legs of the 2023 Stal Tops Australian Young Rider Series was held today as part of the GDP Classic show held at Boneo Park. The Series, thanks to the generous sponsorship of Australian rider Edwina Tops-Alexander and her husband Jan Tops is now in its fifth season. With four rounds scheduled over the year, Young Rider combinations have the opportunity to score points along the way, with the highest scoring combination being crowned the series winner, to be held at SIEC as part of the Summer Classic show in December.
Advertisement


Today's first leg saw a field of 17 combinations entered which saw three combinations record clear rounds, giving rise to an exciting jump off. In the jump-off, each combination found it a struggle to maintain a clean sheet, with each recording four faults.
Fastest in the jump-off and claiming the win in a time of 55.84 seconds were the Victorian combination of Hayden Parker and his chestnut gelding Tulara Spangenberg. Second place went to the winners of the Junior division of the Magic Millions Jumping last month on the Gold Coast, in Jack Barker and Tulara Colchic with a time of 56.37 seconds. There is little doubt that Mark Fraser of Tulara Warmbloods would have been delighted with the only two Tulara horses in the class taking out the quinella.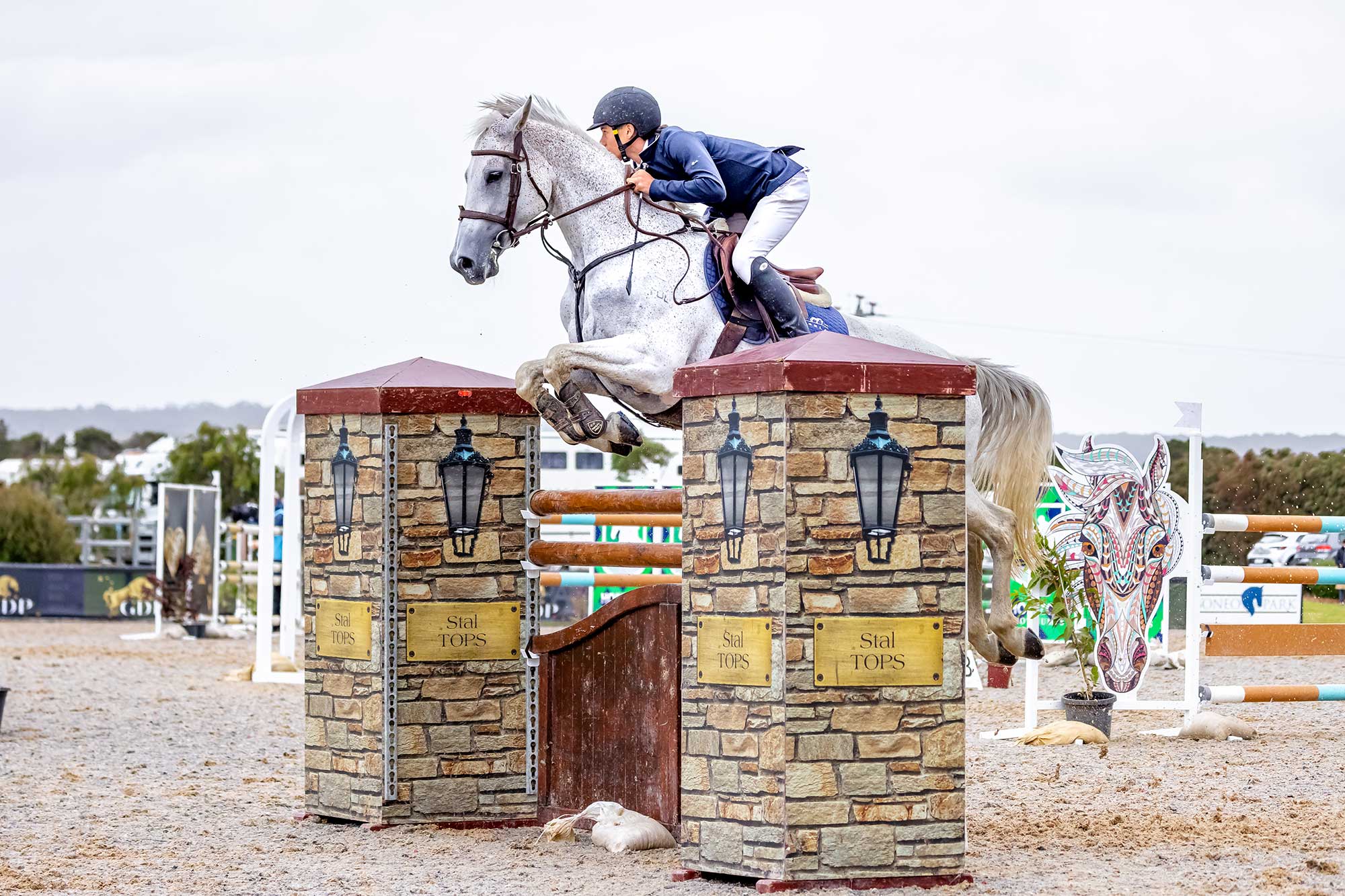 Above: Jack Barker and Tulara Colchic. Photo Credit One Eyed Frog Photography.
Just over a second behind them in third place and completing an all-Victorian podium were Lorna Reilly and mare Bellhaven Jazz. In fourth place were the fastest first round 4-faulters of Chase Naylor and another mare Misty Blue Ego Z. The top five was rounded out by Lucy Locke and Quero Quero who took out the GDP Leg of the Series last year. It should be noted that Quero Quero himself is no stranger to success in the Stal Tops Series as he carried Erin Buswell to win the inaugural Series in 2018.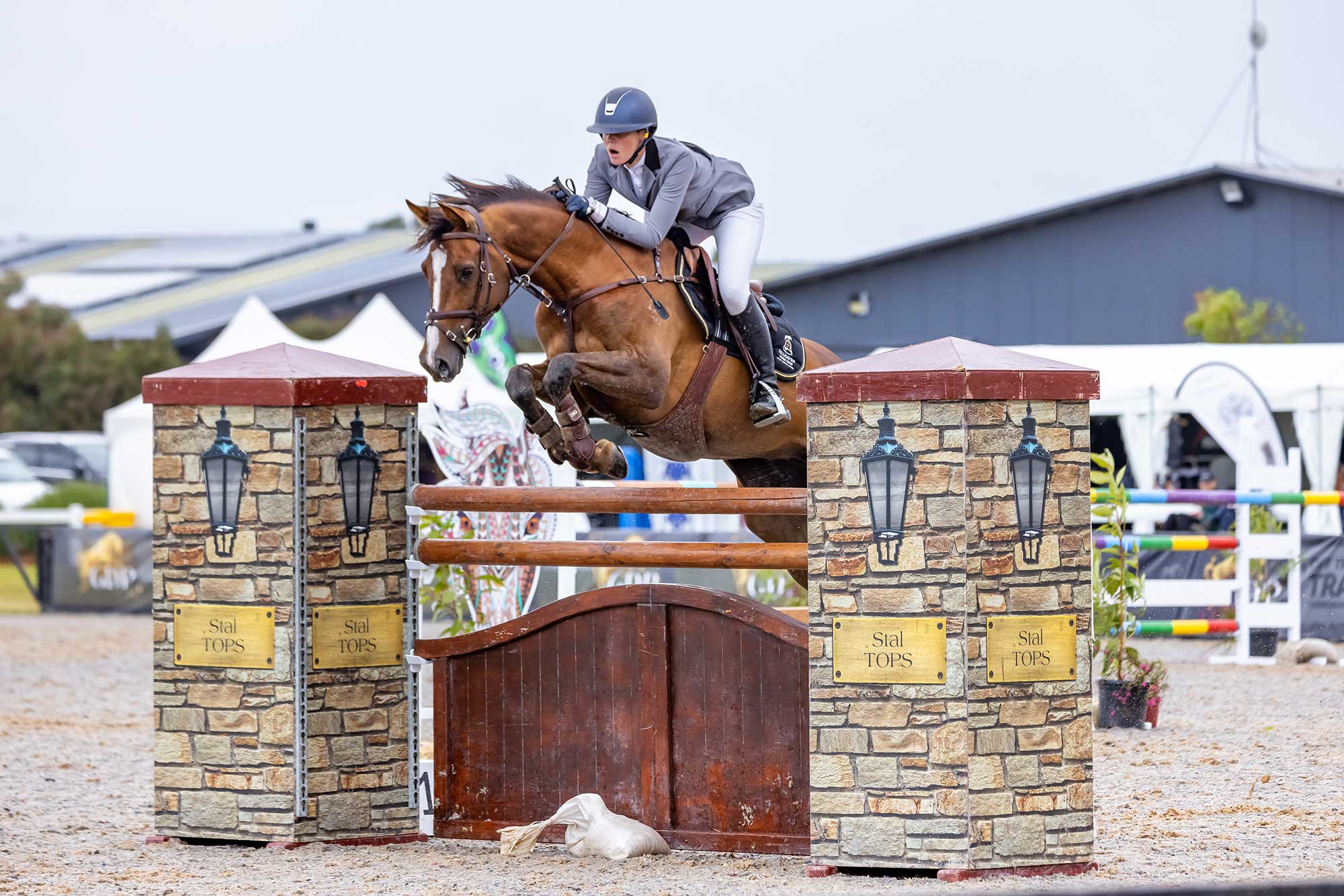 Above: Lorna Reilly and mare Bellhaven Jazz
Advertisement


Other winners since then have been Amelia Douglass and Sirius Du Granit in 2019, Madeline Sinderberry and Balentino in 2021 and Clemency Hughes and Diamond B Corvina in 2022
It was a great start to the Series and we look forward to seeing how things unfold over the rest of the year.
Below is a list of the full placings in the class and an unofficial pointscore.
CLASS 14: STAL TOPS AUSTRALIAN YOUNG RIDER SERIES 2023 (LEG 1)
| | | | |
| --- | --- | --- | --- |
| PLACE | RIDER | HORSE | Points |
| 1st | Hayden Parker | Tulara Spangenberg | 11 |
| 2nd | Jack Barker | Tulara Colchic | 9 |
| 3rd | Lorna Reilly | Bellhaven Jazz | 8 |
| 4th | Chase Naylor | Misty Blue Ego Z | 7 |
| 5th | Lucy Locke | Quero Quero | 6 |
| 6th | Hamish Prime | Diaritt | 5 |
| 7th | Tilley Fair | Oaks Constantino | 4 |
| 8th | Georgia Bouzaid | Vitess | 3 |
| 9th | Olivia Price | Le Bam | 2 |
| 10th | Fuschia Criss | Dual Diamond | 1 |
Results sourced from online.equipe.com
View Comments