Jump Off Episode Two – Behind the Scenes & Highlights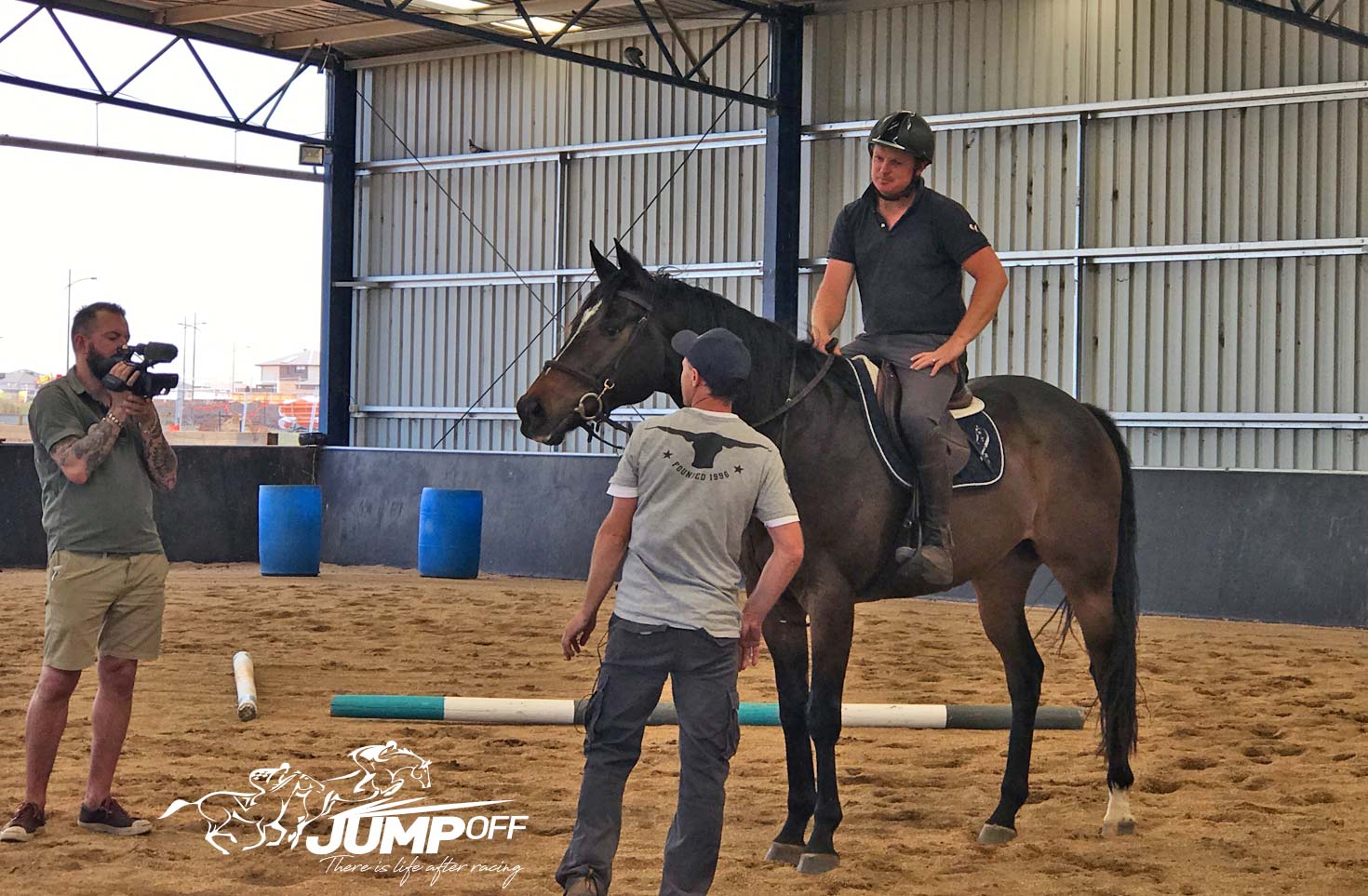 Jump Off
The horse selection process heated up this week as four of the five teams we met in Episode 1 finalised their choice of equine partners for this exciting competition. With each team needing two horses for the Jump Off final, teams were looking for three horses, to provide a backup.
Advertisement

TEAM CAMERON/PRICE
Dave Cameron was lucky enough to have Caroline Price, an experienced showjumper herself, to help with the selection process. Having already chosen superstar Lankan Rupee, Cameron was also very impressed with Riotman and Neutronic. At the last minute, Cameron and Price decided to try out Stratigraphy, a 9 year old bay gelding with career earnings of $291,583. So impressed with this last minute ride, Cameron couldn't pass up this last horse, so it's four horses for Team Cameron/Price!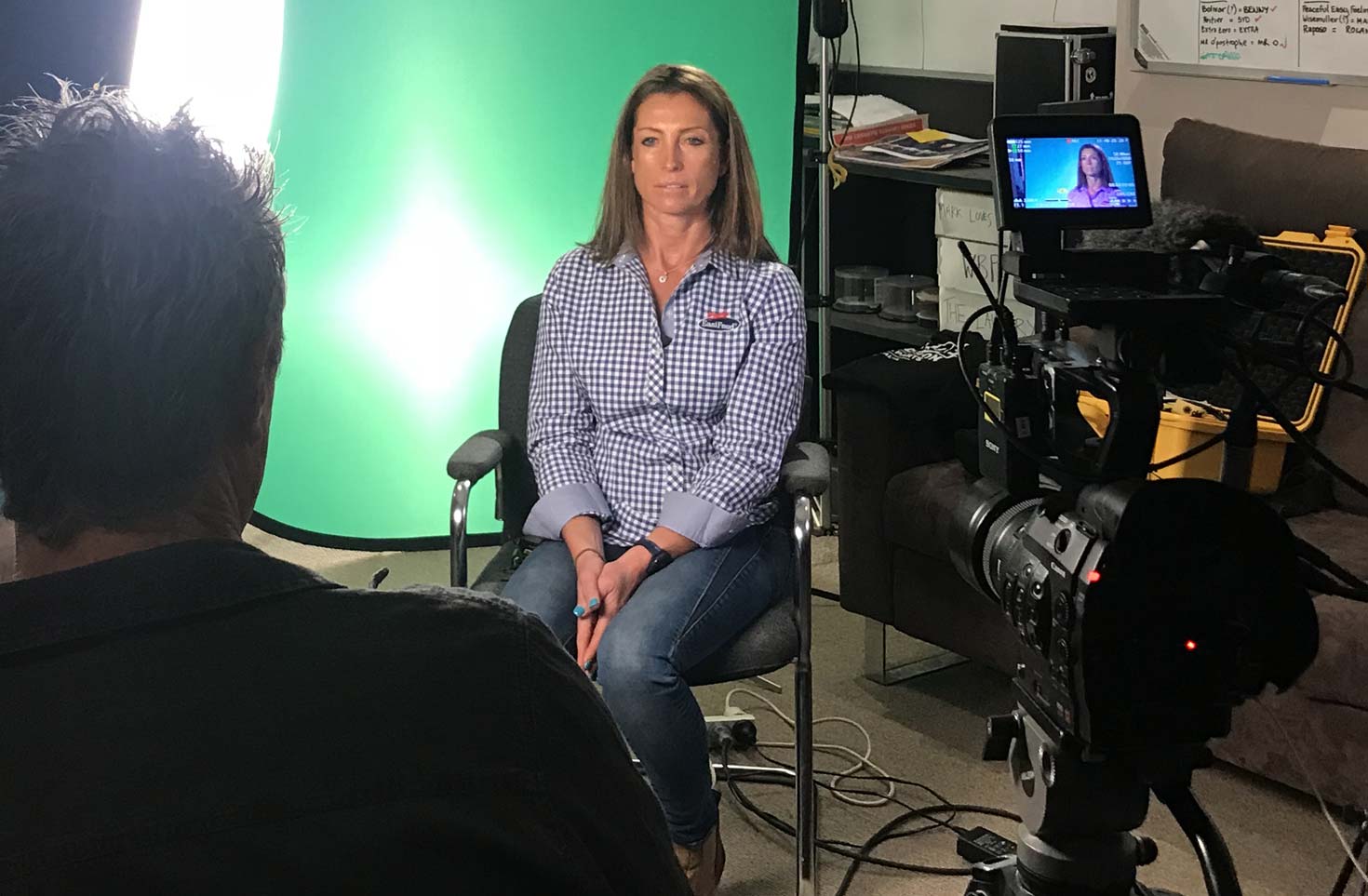 TEAM ROYCROFT/CUMMINGS
After testing a number of horses in her round yard, Vicki Roycroft made her final selections with her clear favourite being the 5 year old chestnut gelding Inner Circle but also seeing promise in Magic Hurricane and Havana Cooler.
Vicki Roycroft with Inner Circle
TEAM KERMOND/PAYNE
This episode we saw Jamie Kermond meet Patrick and Michelle Payne and try out the horses they had lined up. In the end, it was Peaceful Easy Feelin, Weissmuller and Raposo who impressed Kermond and who are now part of the Kermond/Payne Team.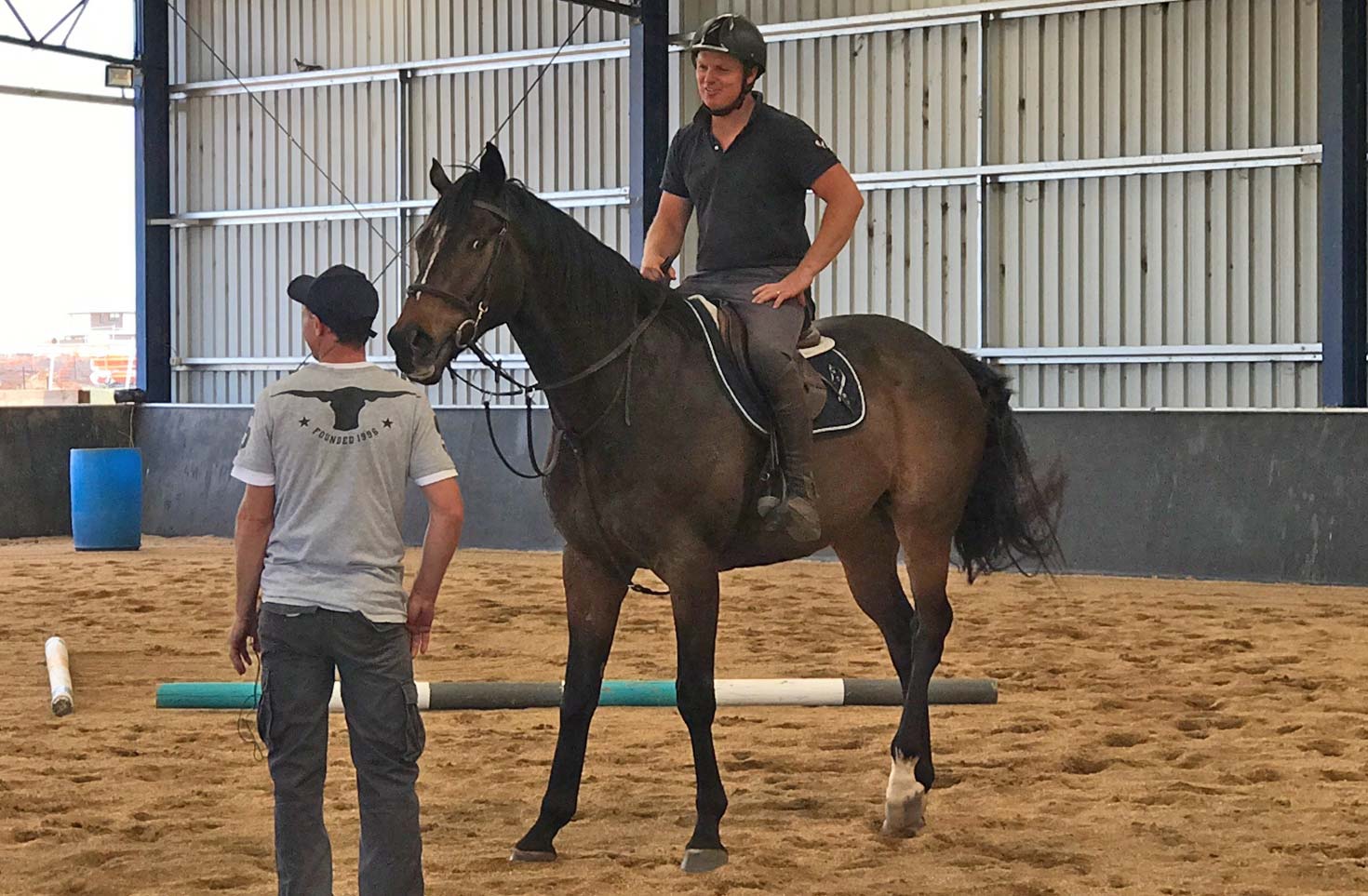 Jamie Kermond with Paddy Payne and Weissmuller
TEAM JOHNSTONE/HAYES
Russell Johnstone had flown to Adelaide for the World Cup Qualifier at the Adelaide Three Day Event and was very pleased to receive a call about a Hayes horse in the local area. Poitier – a 9 year old brown gelding with career winnings of $91,297. Johnstone was delighted with his canter and overall attitude so Poitier was the first horse selected by team Johnstone/Hayes.
Advertisement

TEAM MCMAHON/WEIR
Peter and Michelle McMahon finalised their selection after trying out three more horses from the Weir stables. Johnny English, a 5 year old grey gelding bought for $500,000, who was trialed but never raced, impressed the McMahons enough for them to add him to the list. Americane Mist, an unraced 3 year old brown filly, was a lovely horse but didn't make the cut for the purpose of Jump Off. El Divine however, a 9 year old bay gelding with career winnings of $102,093 was selected by the McMahons.
HORSES SELECTED SO FAR
TEAM KERMOND/PAYNE: Peaceful Easy Feelin, Weissmuller and Raposo
TEAM CAMERON/PRICE: Riotman, Neutronic, Stratigraphy and Lankan Rupee
TEAM ROYCROFT/CUMMINGS: Inner Circle, Magic Hurricane and Havana Cooler
TEAM MCMAHON/WEIR: Gotta Take Care, Johnny English and El Divine
TEAM JOHNSTONE/HAYES: Poitier
NEXT WEEK ON JUMP OFF
Will Russell Johnstone find a couple more horses to work with and what will happen when the teams get their horses home and start working with them?
Don't forget, if you missed Episode Two or want to see it again, replays of Jump Off also air on Racing.com (Ch 78) three times a week – Monday evening at 6:30pm, Saturday at 8:30pm and Sunday mornings at 8:30am.
View Comments