Jumping looking great in Queensland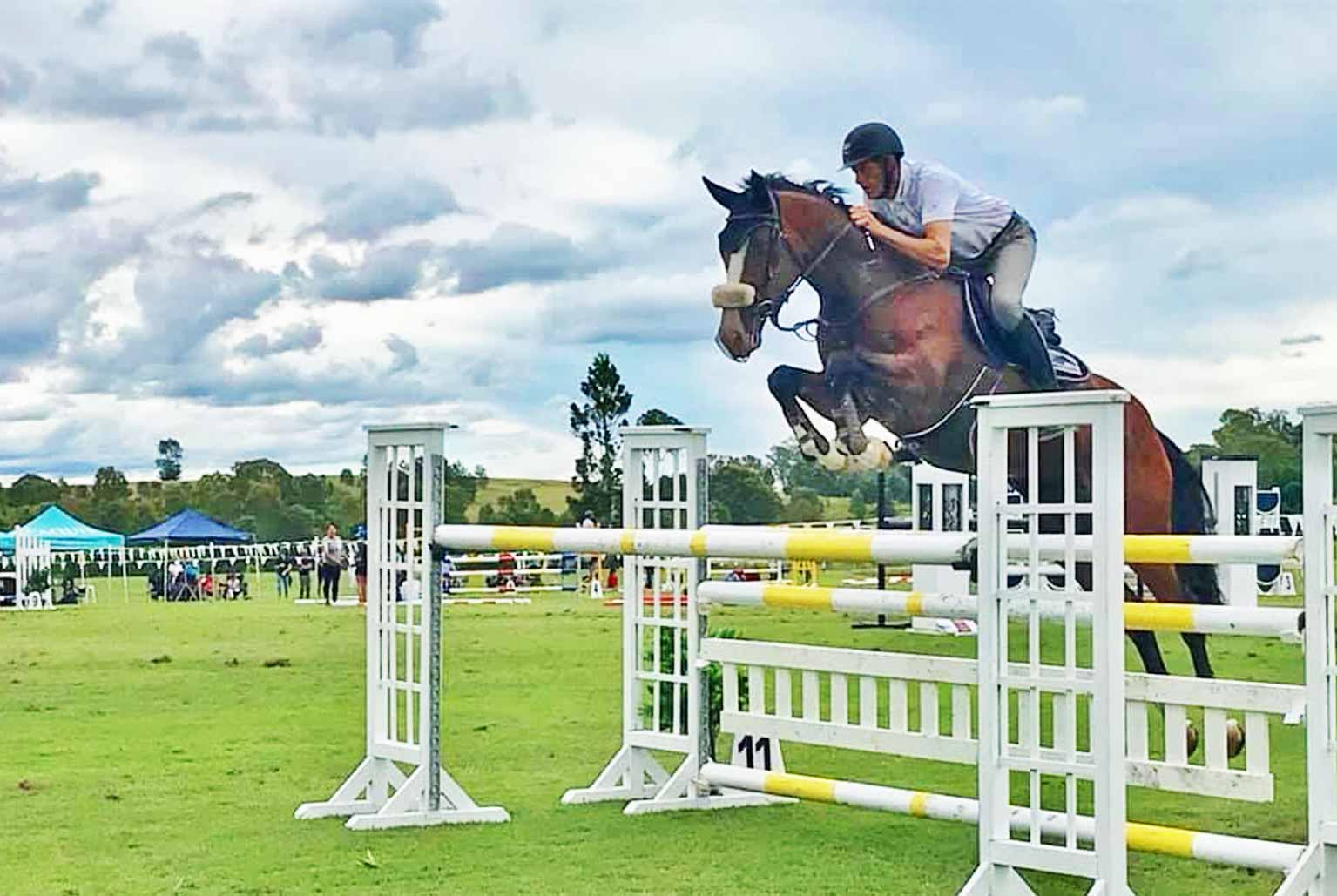 Sharlene Smith
Above: Clem Smith and Quantico 12, winners of the 1.25m Championship.
The first of three Show Jumping Shows planned for Elysian Fields for 2021 was held last weekend. Once again proving how popular the Elysian Fields competitions are, classes filled very quickly.
The surface on the Top Fields were prepared beautifully by the Aquis Maintenance Team which was certainly appreciated by horses and riders alike.
As usual the spectacular back drop set the scene and added to the happy atmosphere. It was also fabulous to have spectators back enjoying the sport.
Advertisement

Thanks must go out to The Fung Family, Aquis Farm, Michael and Kellie King for supporting Jumping at one of Australia's best venues.  Show Organisers Jessie Knight and Hayley Nickson and their small army of helpers put two together two days of top class jumping.
Feature Class Winners:
The two AQUIS Thoroughbred Newcomer Classes for Horses who have not competed in an Official Class were both convincingly won by Isabella Forsyth and Ethereal Moonlight Shadow.
Aitkens Saddlery Series Future Stars had an exciting jump off thanks to Course Designer Rebecca Henry.  Kirstie Ansell and her quick and careful Vakarra Calisto took the win from Mattea Davidson's Checkamour D.
The hotly contested 1.25m Championship was won by Clem Smith & the ever- competitive Quantico 12 from Kirstie Ansell's Tulara Stolensky.
Advertisement


The 1.35m Championship Class gave Clem Smith his second win for the Show this time with his mare Alite and Sam Overton and Oaks Cassanova placed second.
So many young horses and new faces being were introduced to jumping in Ring Two which was very encouraging to see.
Showjumping is looking great in Queensland.  The next show planned for Elysian is the Winter Show 24th & 25th July.
Article by: Sharlene Smith
View Comments