Katie Laurie and family set for new adventures in Canada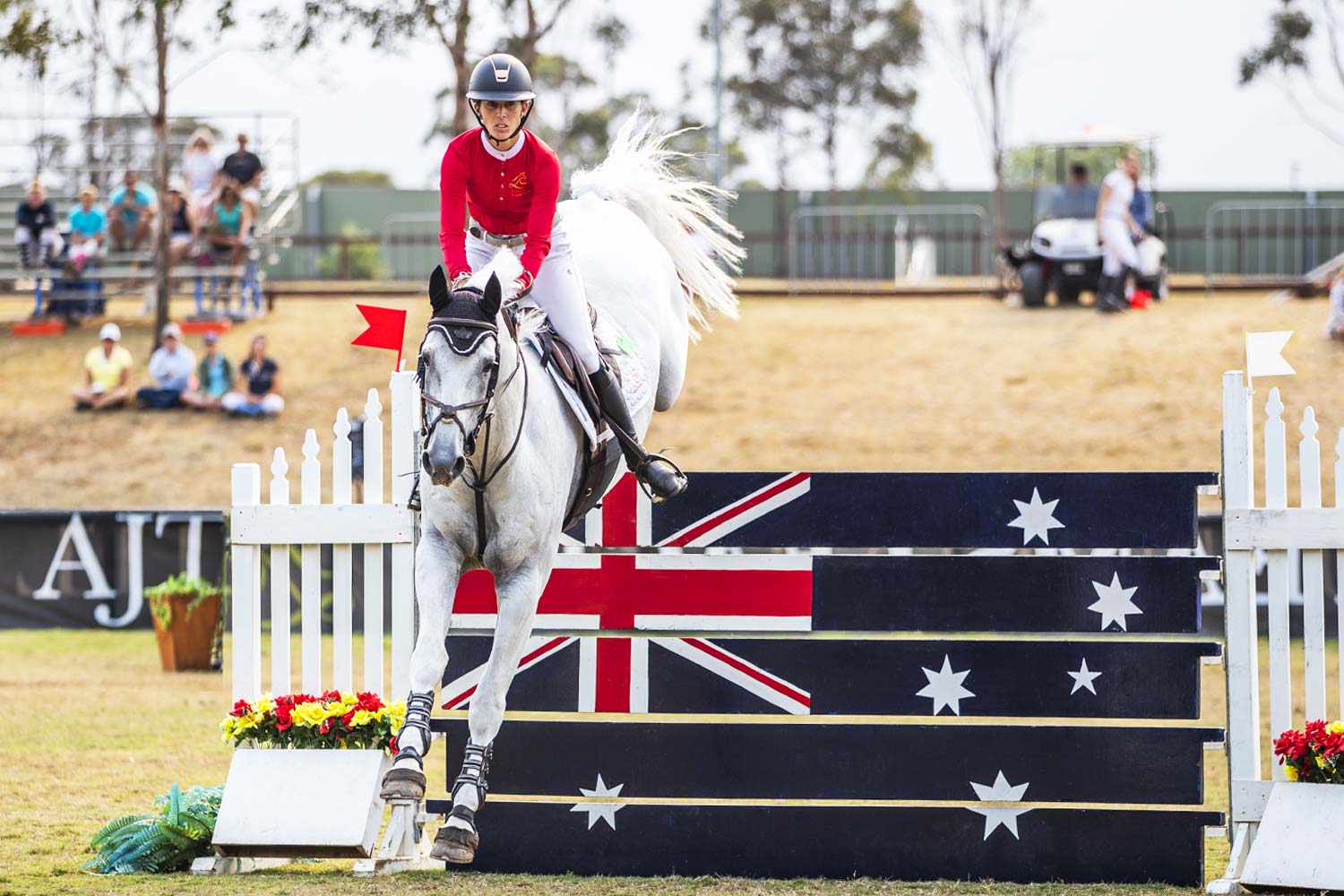 Australian Jumping
Previously based at Mystery Creek in Hamilton, New Zealand, Katie Laurie and husband Jackson moved to Australia in 2017 to expand their horse breeding business. The Lauries bought 'Mihi', a 1,000 acre cattle farm in the New England region, in 2016 and Jackson moved over first with the huge job of transforming a cattle farm into a place where they could continue to produce high quality show jumpers. In the very short time before Katie's 6 horses arrived from New Zealand, Jackson built a 10 horse barn, an arena and safe paddocks.
In the 3 years since they have been based in Australia, Katie has produced numerous young horses, ridden horses for owners and been a very successful competitor, winning titles at most of the major shows across Australia. Katie is now an Australian Citizen and proudly rides for Australia.
Advertisement

However things are going to change again for the Laurie family in a big way as they embark on their next adventure with  a relocation to Canada early in the new year.
We caught up with Katie to find out more about what triggered this move and about their plans for the future. Katie describes the background to the pending move in her own words:
"We have both spent time in Canada, firstly I did in 2006 riding for Eric Lamaze and then again in 2011 with Delphi and riding and working for Jenn Serek. Jackson did a Canadian Summer rodeoing and went back for two Canadian Rodeo Finals. We both returned together in 2013 where we based at Attache Stables, I rode young horses for the Asselin family mostly during the week, Jackson did a lot of fencing and then we both travelled the Alberta rodeos in our little van on the weekends. We then got engaged in Jasper not long before we returned back to NZ – that Canadian summer will always be the most memorable!
We were married in March 2014, Grace was born July 2014, and in February 2015 Kiwi Iron Mark qualified for the World Cup Final in Las Vegas! So with small baby in tow we embarked on another overseas trip in March 2015, winning the $75k Grand Prix at the WC Final was a huge highlight, we then ended up back in Calgary for the summer. With so many horses still in NZ at my parents place we spelled the horses and always planned to return in 2016 – but then along came Royce.
Plans changed, Royce was born and we decided to make the move to Australia. Jackson had always wanted to be on a farm and I had competed in Australia previously and the shows and the money over here was becoming bigger than NZ.
In 2016 we had lush green pastures and were so lucky, but in the last couple of years the worst drought in history has hit us. Farming is an amazing life but also very tough at times, combined with the travel to shows from Armidale, and a young family we found ourselves wondering how we could keep it up. Shows, people and everything about jumping in Australia is amazing. The only thing I can say I won't miss is the weeks of living in a horse truck with children on the road and that has been a big factor in our decision to move. I thought 2017 was a big year, moving countries with horses and 2 children under 3, and it looks like 2020 is going to be even bigger!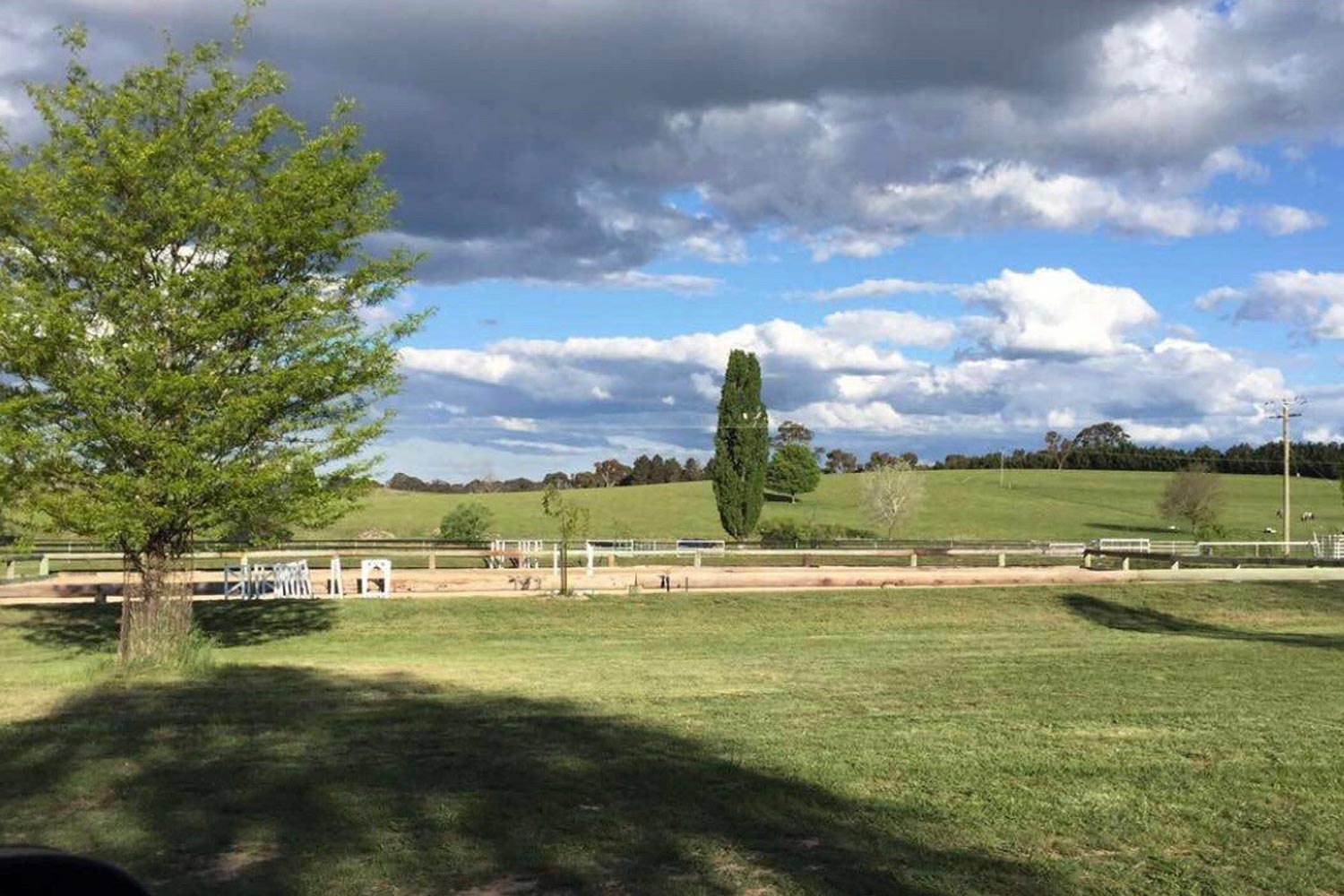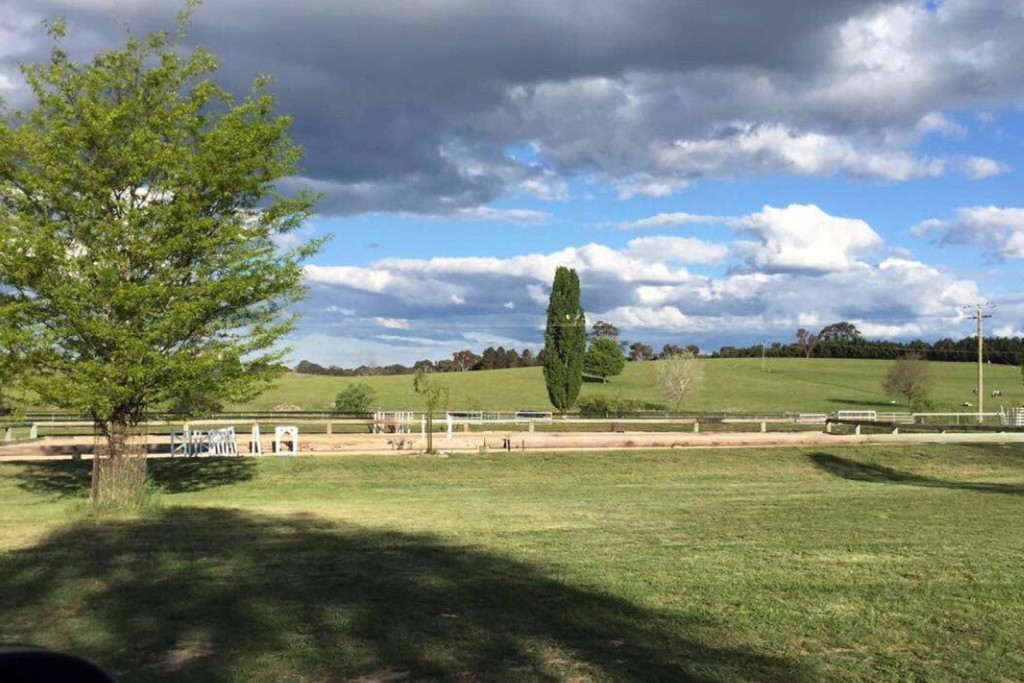 Above: Katie and Jackson's Mihi property in greener times
We have sold the farm in Mihi, and bought a lovely 40 acre property just out of Okotoks, Alberta, Canada with an indoor arena, stables, two bedroom apartment, and separate lovely family home. This is a huge change and moving with 8-9 horses this time and two children under five is going to be a challenge.  The winters are going to be far from what we are used to, but our plan is to run a professional show jumping stable with breaking in, sales and boutique livery yard, focussing on producing talented young horses up to the top level on the circuit in Alberta.
Advertisement


We can show from February – October in Alberta and 90% of that time be home every night, which having a young family and with the kids starting school is going to be amazing. There are not many places in the world where we could live and have shows from the low level up to the biggest show in the world on our doorstep, produce & compete horses and live the lifestyle we have always dreamed of.  The other difference is then if we want to compete our horses at the biggest shows in America its only a fact of loading them up and driving – and that is one thing we are used to after our time in Australia!
It is a scary, exciting and risky time for us, and we will welcome any Kiwi/Aussie visitors to come and see us if they are ever in Canada! Once landed in Canada we will be heads down bums up trying to make it work! The fire inside is still burning to make Olympics & World Championships in the future & I am very lucky to have the most amazing supportive owners behind us in my family, Mike & Carissa McCall, The Shore Family, Sheena Ross & Lisa Tennekoon."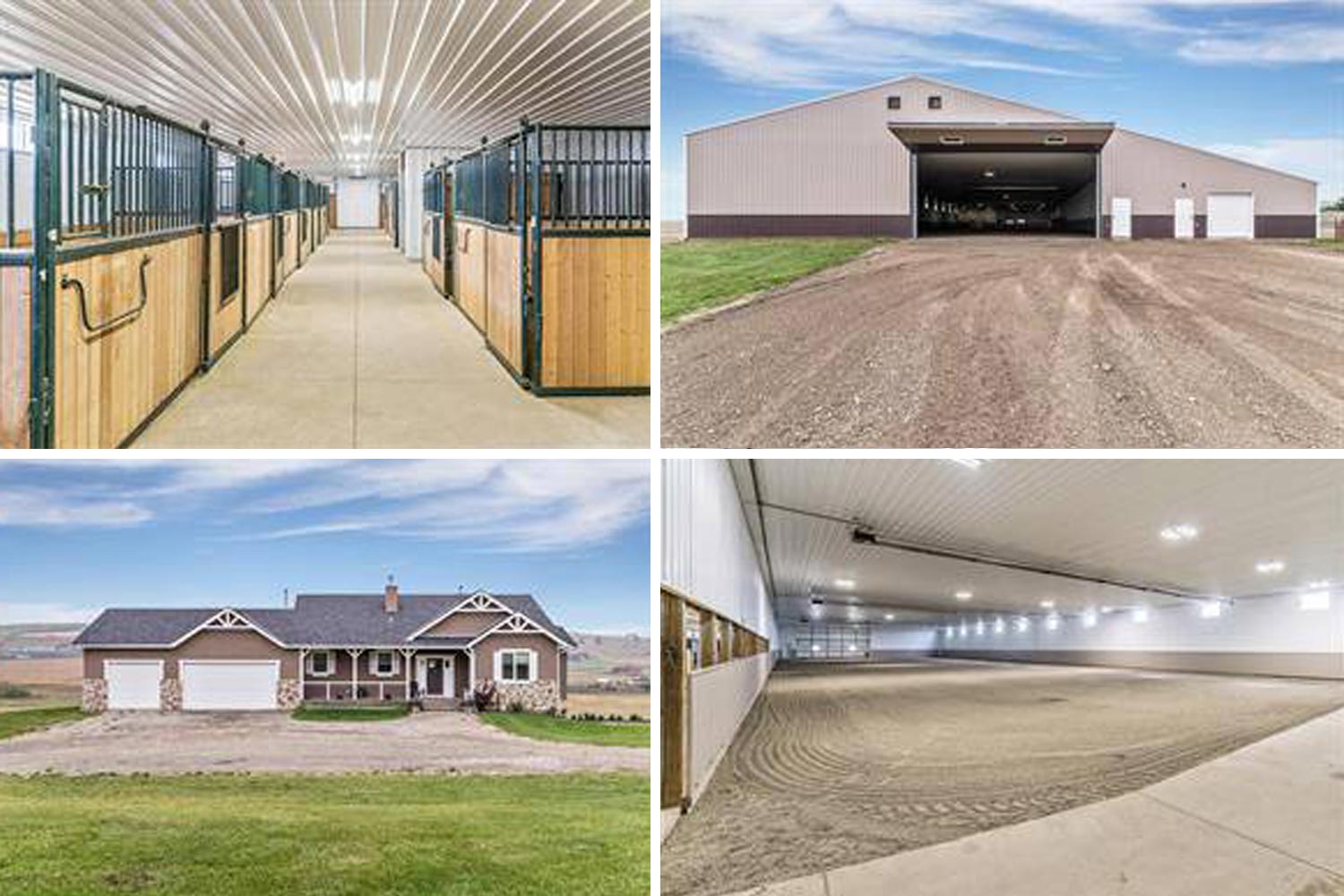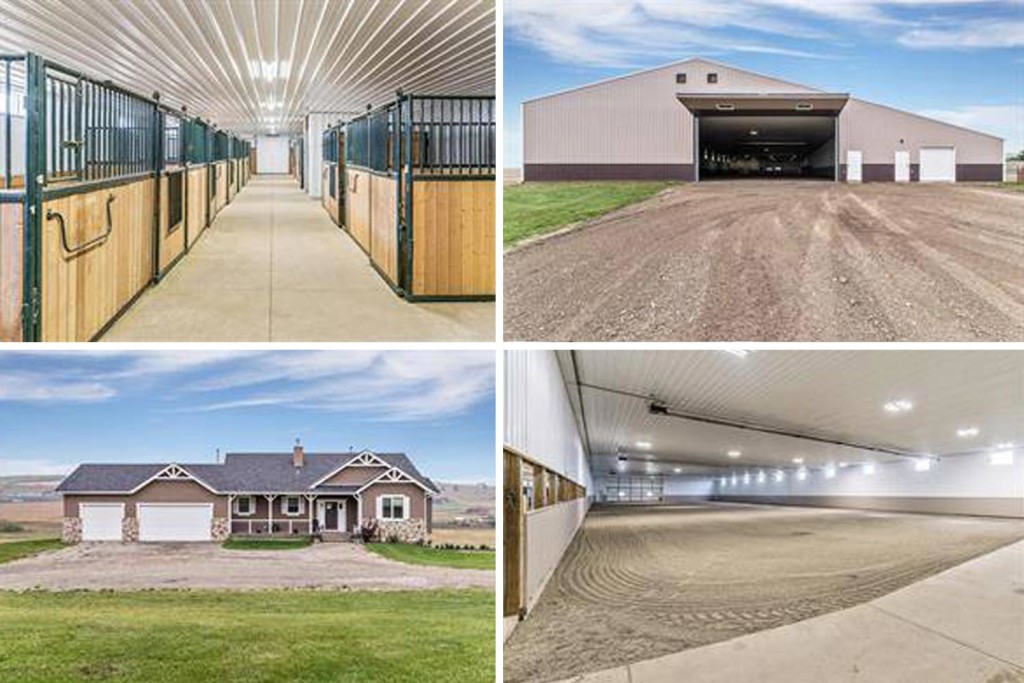 Above: Katie and Jackson's new Okotoks property
Bearing in mind what a big move this is, Katie will be taking things one step at a time in Canada, making sure that the horses and family all settle in well, then starting at some of the local shows with the hope of competing at Spruce Meadows later in the year. Competing in the Nations Cup, the Olympics and the World Equestrian Games are all things Katie would love to do if the opportunity arises.
Whilst we will certainly miss seeing Katie at the shows here in Australia, it is exciting to have another Aussie competing overseas and we wish herself, the family and the horses safe travels and all the best for their move.  We will be keeping in contact with Katie and following their progress throughout next year.
View Comments